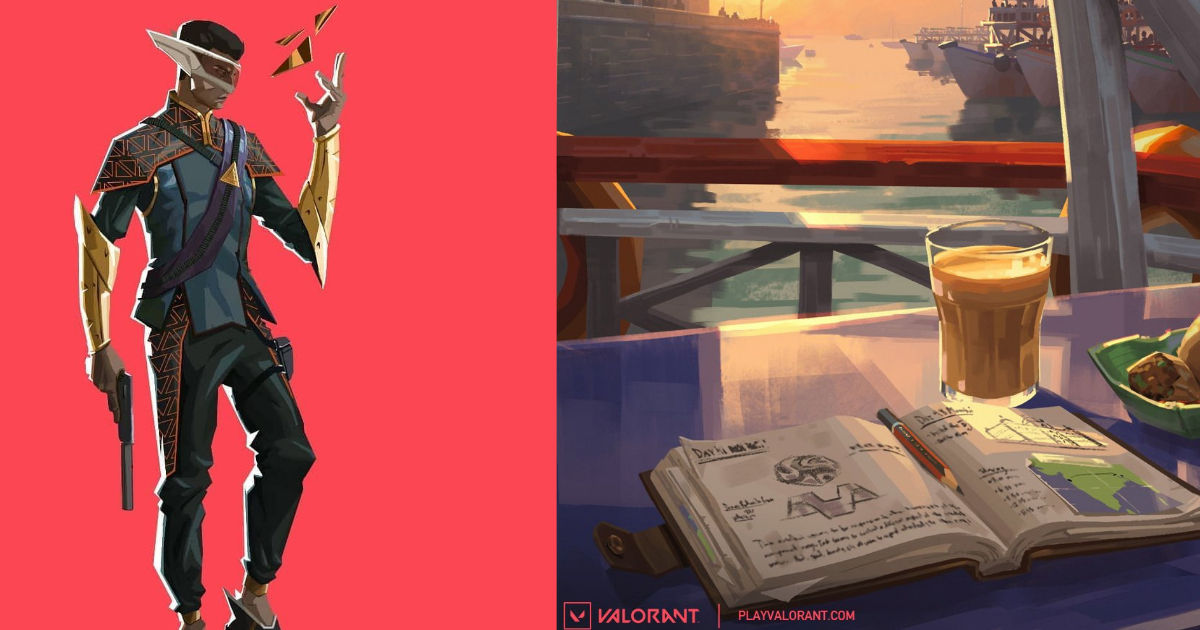 Riot Games revealed hints about Valorant's next new agent who will be a controller from India. Valorant fans have been eagerly waiting for the developers to shed some light on the upcoming new agent 21 who will be introduced to the game. Several leaks and speculations surfaced on the Internet regarding the new addition, codenamed Mage. The latest spotlight came from Riot, which has an image of taking notes while munching on Indian snacks.
Valorant has a large number of agents from various countries all over the world. Each of them possesses a distinct skill set and a visual appeal that represents their nationality. Several leaks in recent months have suggested that the upcoming agent will be of Indian origin. Riot published an official blog post titled State of the Agents on Tuesday, in which the new agent has been teased and hinted that he would be of Indian origin. As per several leaks, the new agent's character will likely be Varun Batra.
Valorant's Next Agent is Indian
Our Agent design team goes in on today's Agent meta with a thorough look at the major lenses we use to decide balance changes.

Check out this teaser image then go read the latest State of the Agents: https://t.co/1BhZktFPcO pic.twitter.com/oJ5iIfWxiE

— VALORANT (@PlayVALORANT) September 13, 2022
Riot's Senior Character Producer, John Goscicki, revealed some information about Agent 21. He began by mentioning how the game has changed due to "shifting metas, new maps, and an increase in general game knowledge." Developers are constantly looking for new prospects for Agents nearly a year in advance.
VALORANT have revealed that Agent 21 will be a Controller in their recent "State of the Agents" pic.twitter.com/OQUVLWmr8P

— ValorIntel (@ValorINTEL) September 13, 2022
The blog also states that the devs have noticed the scarcity of Controllers in the game aside Viper and mentioned that there is a wide range of opportunities to add more controllers. Aside from the cheeky water-based phrases and words that relate to Mage's leaked link with water, Agent 21 will undoubtedly fill the void that John mentions. Lastly, he added that the new agent is all set to be released and concluded that he did not want to reveal more information. The statement was concluded with an Indian phrase which reads: "Jald hi milte hain."
Apart from all these statements, the image which is provided in the blog post is named after samosachat. The picture features some parts of the Gateway of India, Tea Glass which is often used in Indian roadside tea stalls, samosas, and Natraj pencil. These hints are strong enough to conclude that the new agent will be from India. The upcoming Indian Valorant agent is a water-based controller. Let's wait for an official announcement. Click here to read the official blog post.