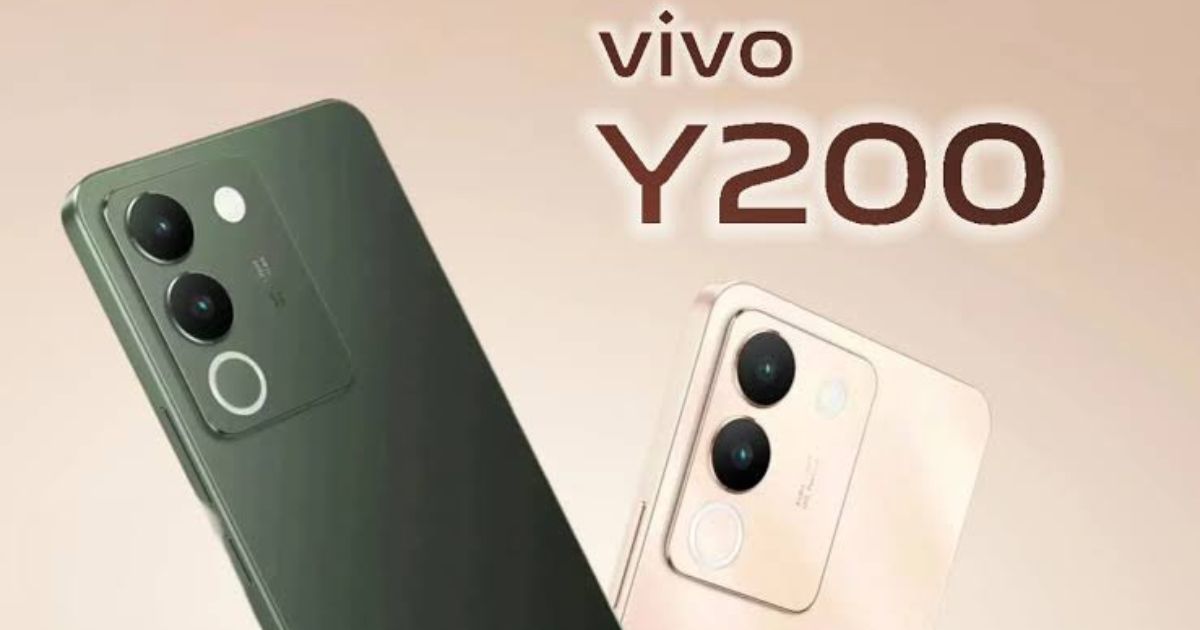 vivo, as a brand, is known for introducing disruptive smartphones with unique and innovative designs and technology that set standards in the industry. Once-ubiquitous pop-up cameras and now-ubiquitous in-display fingerprint scanners have been pioneered by vivo. The Y-series from the brand is known for redefining expectations from mid-range smartphones with great design, exemplary cameras, and powerful batteries.
The newly launched vivo Y200 5G takes that ideology several notches above. With a brilliant display, stunning nature-inspired design, and unparalleled imaging prowess in the segment, the vivo Y200 5G builds on the legacy of the Y series. Let's take a look at what the all-new vivo Y200 5G has to offer.
A Head-Turning Design Inspired by Nature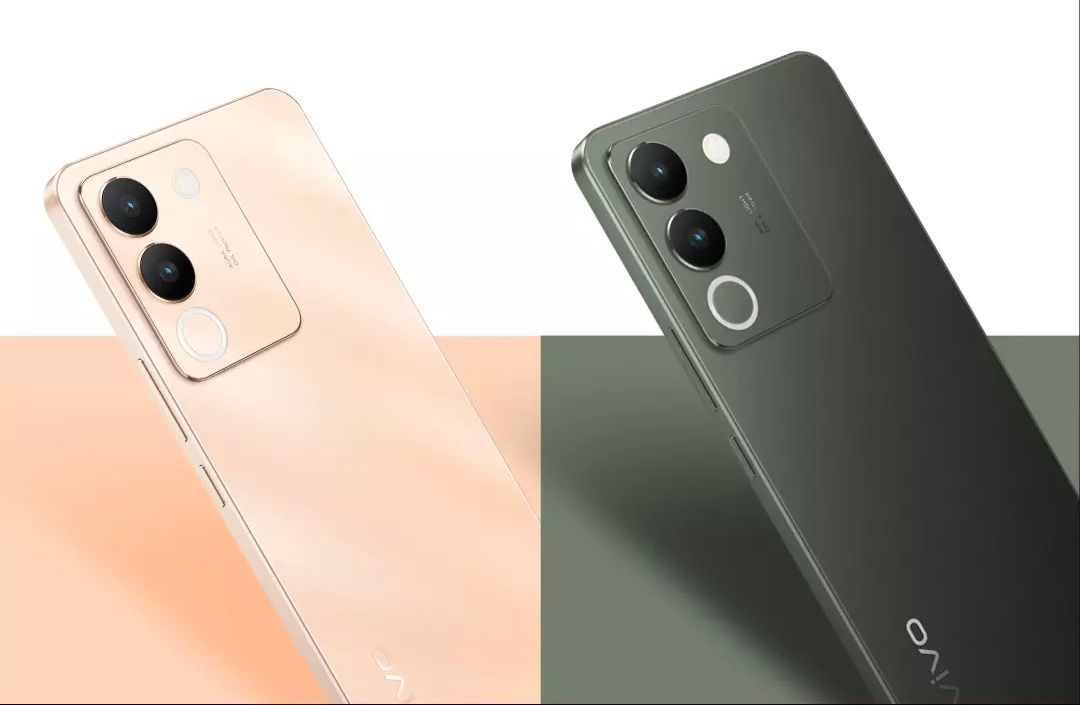 The vivo Y200 5G sticks to the brand's ethos of offering an aesthetically pleasing and sleek smartphone. It features a stunning Fluorite AG glass back panel with textured highlights, which shows a unique pattern under light. Moreover, at 7.69mm, the vivo Y200 5G is one of the slimmest smartphones in the mid-range with a flagship in-hand feel.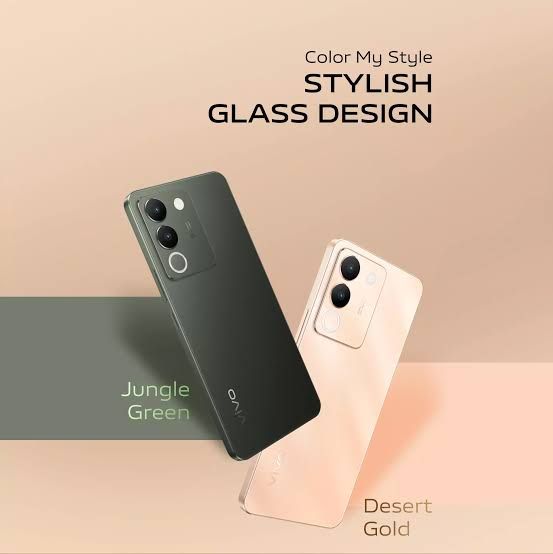 Elevating the whole design is the two colour options inspired by nature. The first is the Desert Gold, inspired by the majestic Thar Desert. This shade is designed to replicate the sand ripples in the desert as the morning light hits it. The second hue is Jungle Green, a dark green colourway replicating the flora in the thick of a jungle. No matter which option you pick, you will love looking at the smartphone whenever you take it out.
The Y200 5G is not only attractive but is pretty sturdy too. vivo has put the smartphone through various durability tests to ensure that it withstands scratches, weather elements, and drops.
Next-Level Portrait and Night Photography With Smart Aura Light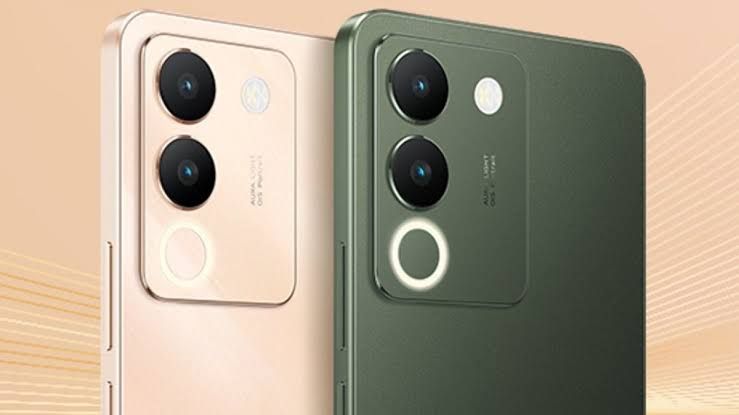 The vivo Y series is known for offering the most powerful camera setups in the mid-range segment, and the Y200 5G is not an exception. It has a dual-camera setup on the back featuring a 64MP primary lens with f/1.79 aperture and OIS backed by an f/2.4 2 MP bokeh lens. On the front is a 16 MP texture portrait camera with an aperture of f/2.0. Both front and back cameras can capture stunningly detailed pictures in daylight.
But the rear camera truly shines when clicking portraits, thanks to the Smart Aura Light. With the diameter of the outer ring being 12.4mm, the Smart Aura Light on the vivo Y200 5G is the largest ever by the brand. vivo claims the Smart Aura Light on the Y200 5G offers 360-degree uniform lighting with a large light-emitting area. Whether shooting in warm or cool lighting, the Smart Aura Light gives users 38 adjustable levels of colour temperatures to get that perfect lighting for well-illuminated and aesthetically pleasant shots.
When used in portrait mode, the Smart Aura Light creates DSLR-like portrait shots. Vivo has added several night or complex light source scenes, which adjust the aura light based on the complex cool and warm light sources. These include indoor concerts, restaurants, candlelight parties, urban neon lights, dark parties/ dinners, and more. No matter where you are, you can rest assured that portraits from the vivo Y200 5G will be flawless.
Speaking of portraits, vivo has also added its trusted bokeh level adjustment and bokeh effects. You can choose from various bokeh effects like heart, butterfly, flowers, and more while adjusting the intensity to always be the center of attention in portrait shots. Additionally, there are artistic bokeh filters like French Impression, Vintage Film, and Party Portrait for quirky yet dazzling portrait pictures. Vivo has also improved the flash portrait on Y200 5G, creating a flash strobe similar to an old camera flash for a crystal clear and bright image.
Vivo's Y200 5G also brings the dedicated Wedding Portrait LUTS from the V series. This India-exclusive feature offers three distinctive LUTS based on the Indian wedding palette. You get Prosecco, Neo Retro, and Pastels LUTS on the phone. These LUTs are inspired by the work of top Indian wedding photographers and allow you to click instant share-worthy wedding pictures using just your phone. There is also a new Dreamy blur effect, which softens the background to make your subject pop and create a dreamy ambiance. Want to share Instagram-worthy candid moments as soon as you click them? The Y200 5G is all you need.
Speaking of weddings, the most happening moments usually occur once the sun sets and party mode turns on. Capturing pictures and videos at night can be challenging, but that's not the case with the Y200 5G. Thanks to the flagship-grade OIS module, the camera setup captures 6 times more light with reduced shakes to click images that are free of noise and highly detailed. For nighttime videos, vivo has added a Super Night Mode and Night filters for bright, vibrant, and crystal clear low-light pictures. The Cyberpunk, Black and Gold, and Green Orange night filters add character to your night shots.
While we are on the topic of videography, there is a Dual View Video mode, which allows you to simultaneously record from both the front and back camera. This is ideal for vloggers who want to be part of something they are capturing in the front. You can also shoot a video in a cinematic aspect ratio for a dramatic effect. And if that's not enough, there are 8 dramatic film tone filters from mainstream video recording for everyday videos. These include Retro, Autumn, Classic, Dark Knight, Cyberpunk, Nostalgia, Azure, and Mute.
It goes without saying that with Y200 5G, vivo has created a professional camera that can also make calls and send emails. Whether attending a wedding or a party at the club, you will always get outstanding results from the vivo Y200 5G's camera.
Display That's a True Window to the World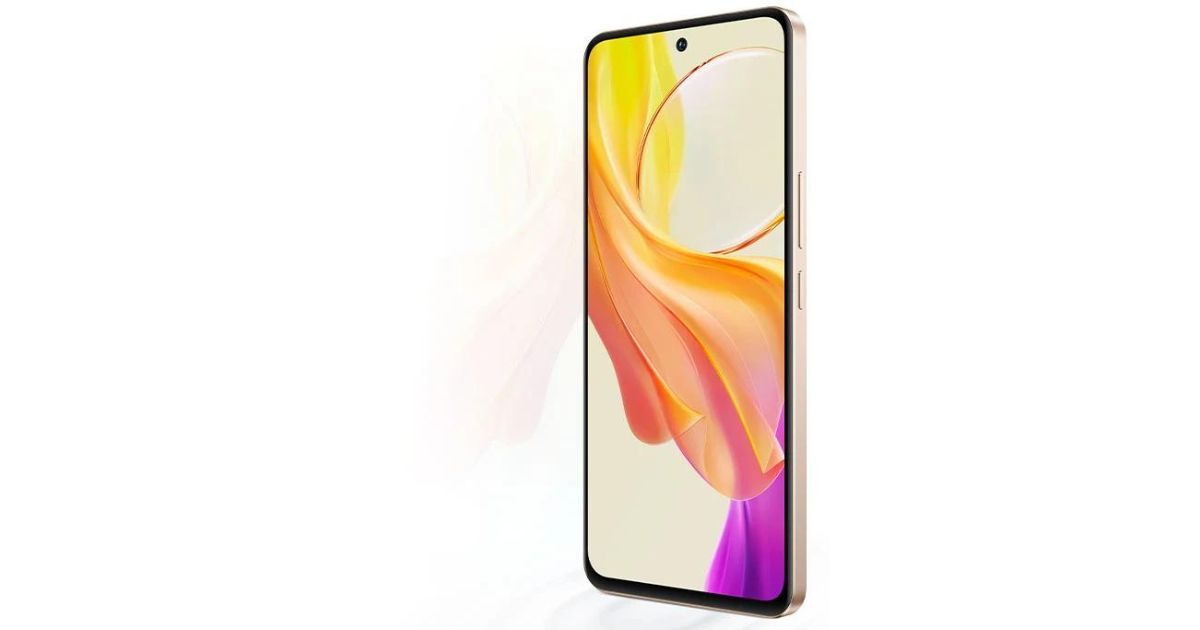 All those professional-grade photos, and if the display is not up to the mark, it will mar the whole experience. And that's why vivo has equipped the Y200 5G with a flagship-grade display that is truly a window to the world. The smartphone packs a 6.67-inch Ultra Vision AMOLED screen for cinematic immersive viewing. A combination of flagship hardware and excellent software tuning results in a brilliant theater-like viewing experience.
The FHD+ 8-bit panel supports 16.7 million colours and a cinematic DCI-P3 wide colour gamut for vivid and natural colour reproduction. The stunning visual experience is complemented further by an unparalleled audio experience. The phone has an Audio Booster technology, offering 150% volume (up to 71dB). It ensures that every sound, ambient sound effects, dialogue, and music is clearly conveyed.
An Uncompromised Performance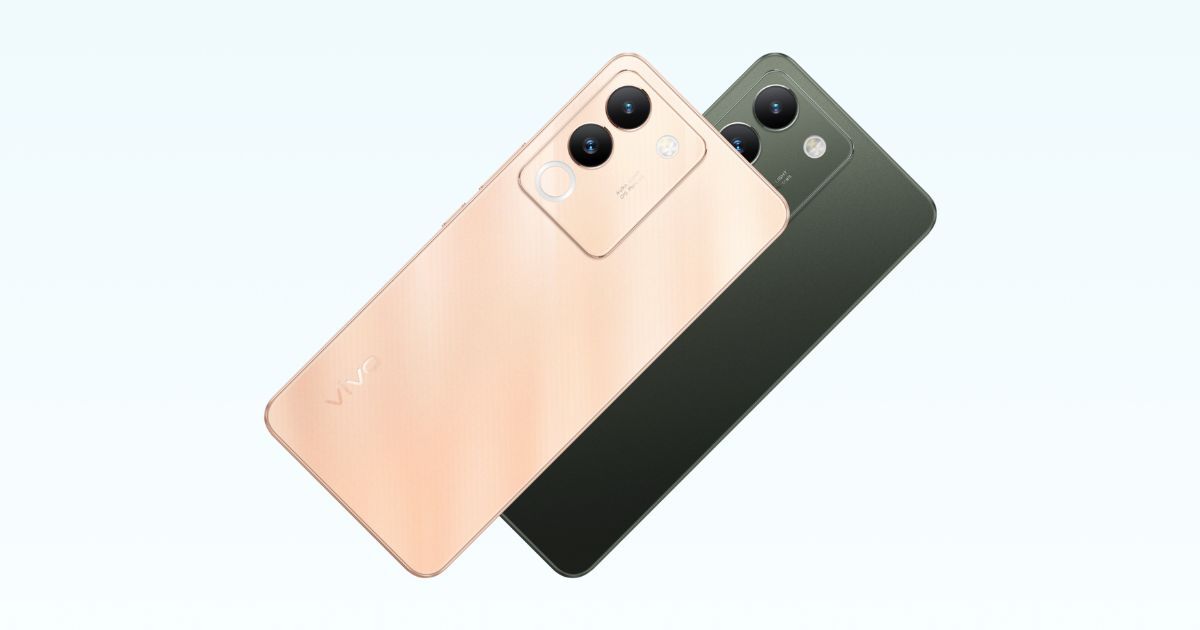 The Vivo Y200 5G is not just an aesthetic one-trick pony but a powerful workhorse that can handle everything but the kitchen sink. It is powered by the Snapdragon 4 Gen 1, a powerful processor offering a 15% faster CPU and 10% more powerful GPU. It is a 6nm SoC, ensuring an optimal balance between power and performance.
The 2GHz processor is an octa-core unit with two performance and six efficiency cores. Thanks to the processor, the Y200 5G flaunts enhanced gaming performance, faster app opening speeds, improved visuals in videos and games, and low network delay. The performance is further boosted by 8GB RAM and 8GB extended RAM. With Extended RAM 3.0, the vivo Y200 5G offers a seamless multitasking experience no matter how many apps are open in the background.
The latest vivo smartphone also features RAM Saver, which reduces the memory consumption of the running apps and processes to make the device snappier. Additionally, the App Retainer feature keeps more apps active in the background to make multitasking and switching between apps smoother.
Battery That Goes On and Charges in a Flash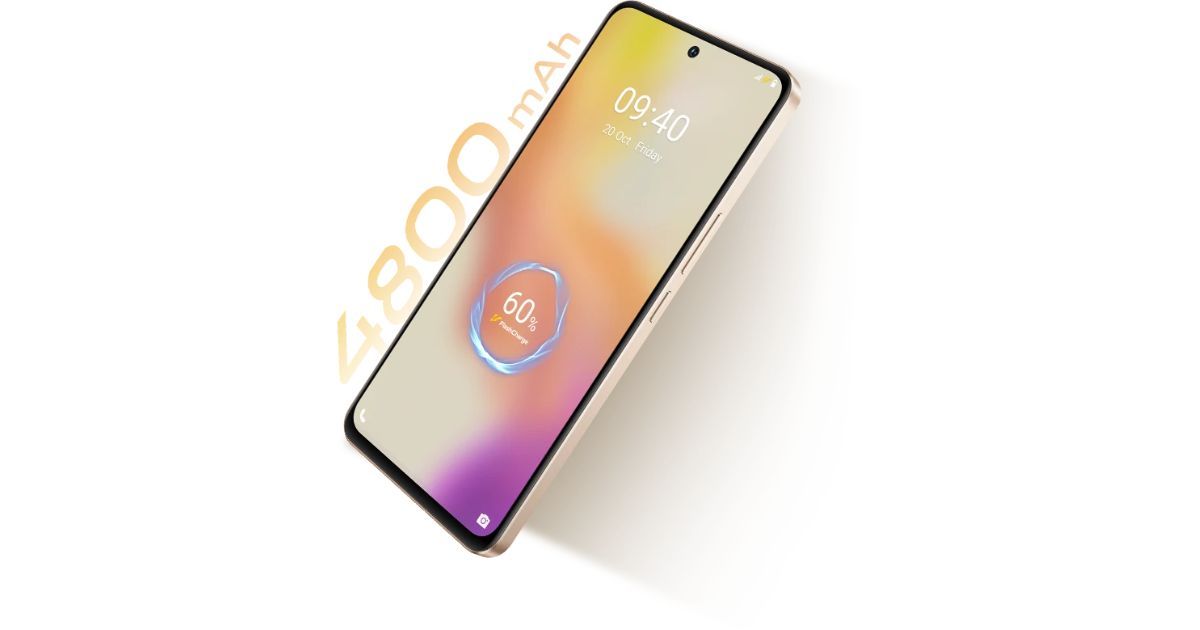 Running the show on the vivo Y200 5G is the massive 4,800mAh battery with super fast 44W FlashCharge technology with a power conversion efficiency of up to 97.5%. It means the vivo Y200 5G charges faster with low heat generation to extend battery life.
The Y200 5G can also intelligently detect whether the display is off or you are using the device while charging and then uses an optimal charging strategy to preserve battery health. The Y200 5G also has a 1,400 charge cycles cap, almost double the industry standard. So, if you need a smartphone that allows you to leave the charger behind, the Y200 5G is your best bet.
Bottomline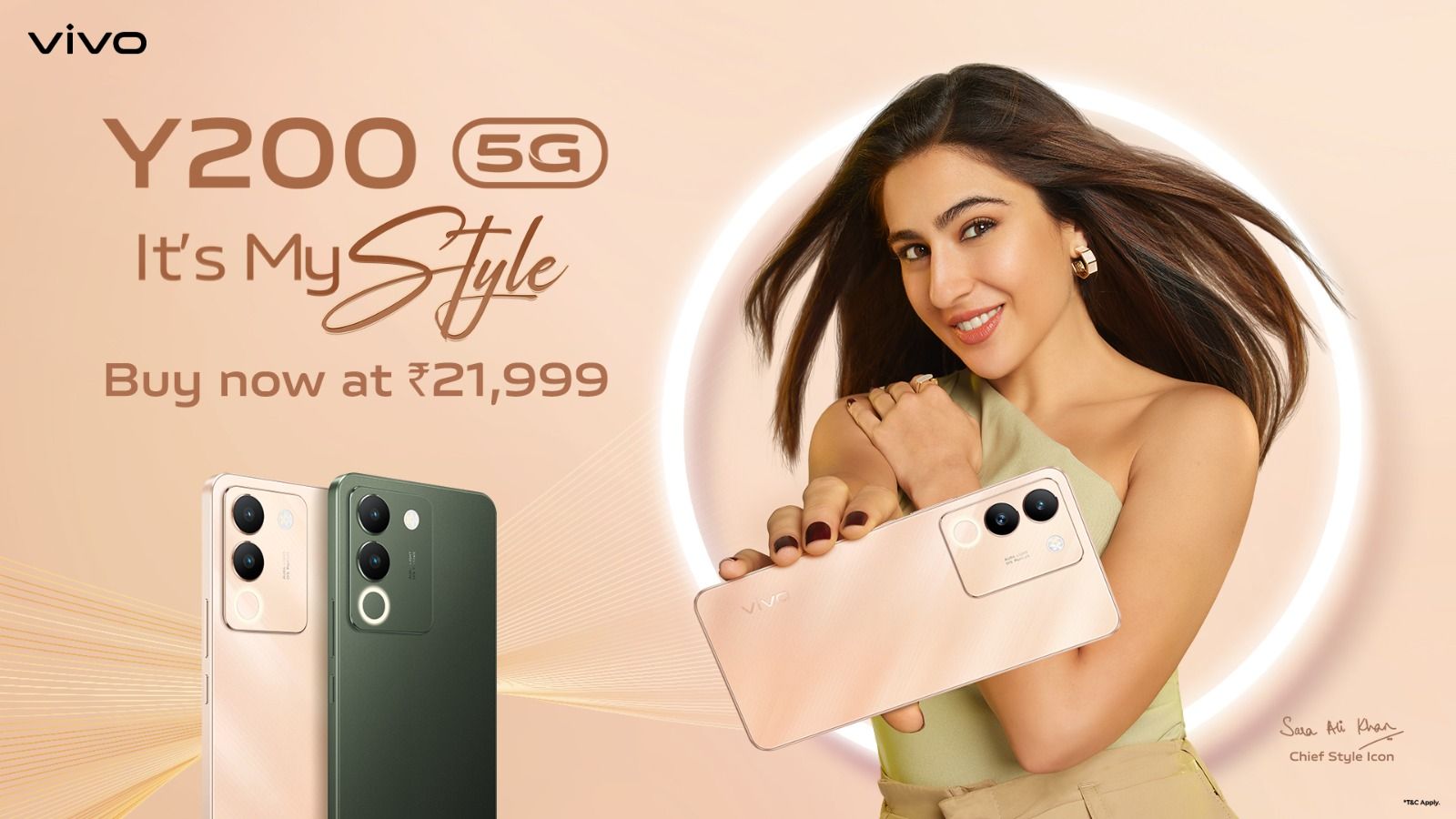 The vivo Y200 is the new kid on the block, and it is here to steal the show in the mid-range segment. From an inspired design and visually stunning display to pro-grade cameras and powerful performance, it is worth every penny of its price tag.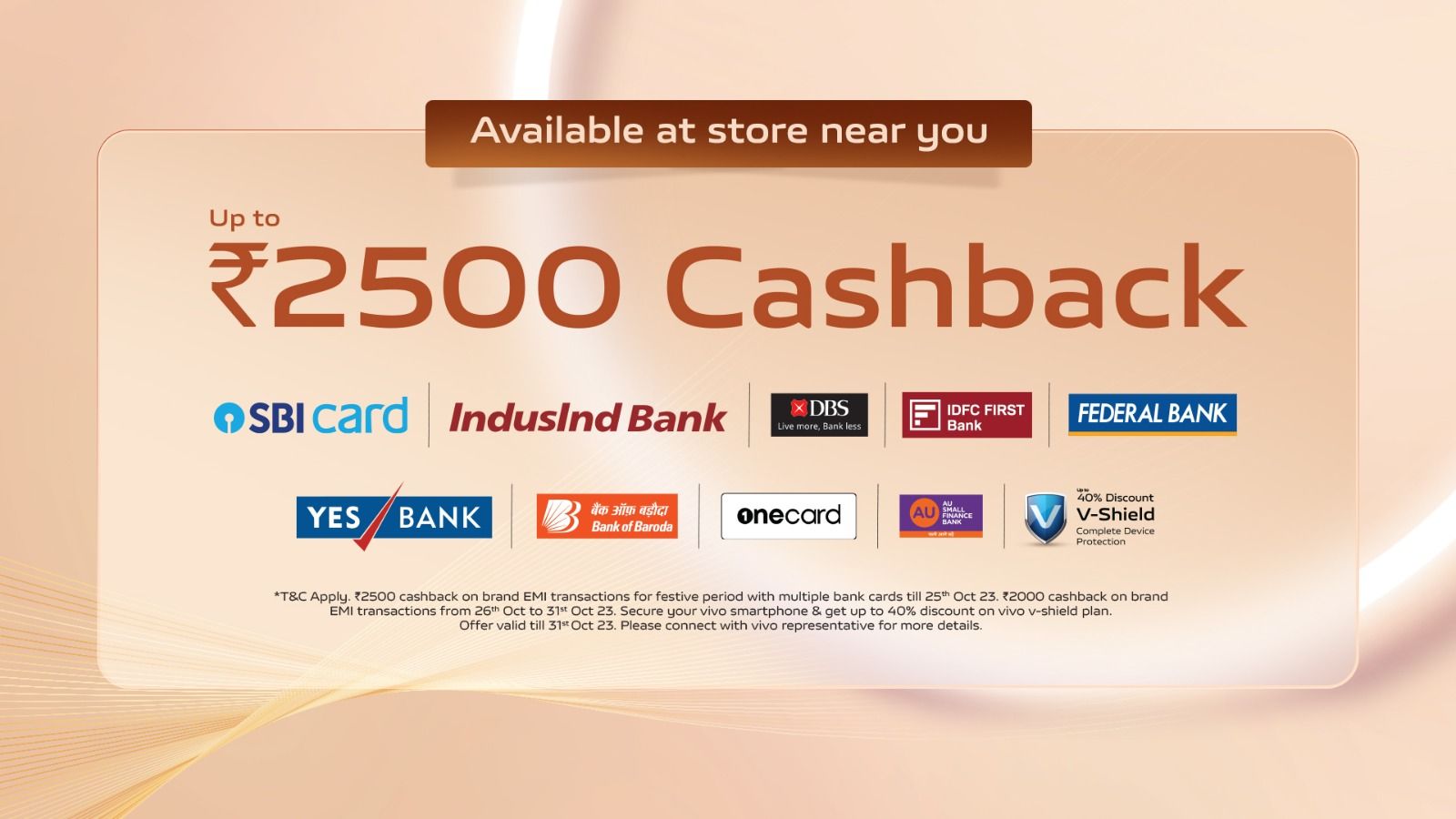 Speaking of which, the vivo Y200 can be picked up for Rs 21,999. The brand is offering up to 24 months no-cost EMI on the purchase of the vivo Y200. Those paying with a Bajaj EMI card are eligible for Rs 750 cashback. vivo is also offering 15 days replacement policy to Y200 buyers. So what are you waiting for, head to the vivo India website, Amazon India, or Flipkart, and grab it now!