Highlights
Jio Cinema and Voot Select merger is happening real soon
Voot Select offering promo codes to transfer to Jio Cinema
Jio Cinema is becoming the biggest OTT service with HBO and Voot deals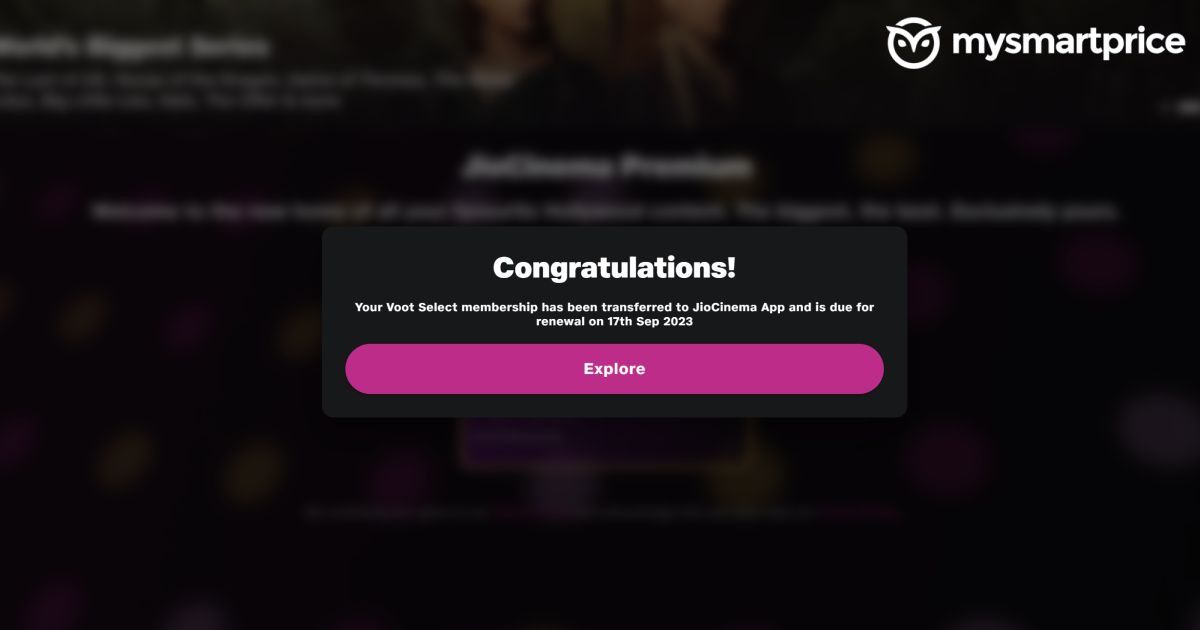 Jio Cinema has become one of the most well-liked OTT platforms in recent months thanks to Tata IPL 2023 free streaming and its extensive library of content in many languages. As expected, Viacom 18's Jio Cinema is preparing to make Voot App it's own as the IPL 2023 finally ended on May 29th. It was reported earlier that the merger between the two is on the cards after the end of IPL. Along with bringing the content of the two applications together under one roof, this merger also grants Voot Select subscribers a complimentary Jio Cinema Premium subscription.
To create one streaming service, Jio Cinema and Voot are merging. With this merger, Voot will cease to operate and eventually go away. While the exact date of the merger is unknown, it appears that Voot Select users are already being made aware of the move and even receiving promo codes for free JioCinema Premium memberships.
Jio Cinema Ruling the Roost
Jio Cinema, in recent times, has become the biggest content provider with its deal with HBO apart from its slate of more than 100 titles. And this deal with Voot will make the content provider all the bigger. This merger will bring all the shows and other content s from Voot to Jio Cinema and make it one of the biggest OTT service providers. There were reports that the merger of the two would happen, and now the promo code being sent to select Voot customers has made it clear that the deal is happening.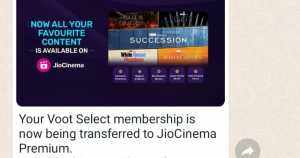 How to get Jio Premium Subscription via Voot
Select Voot customers are getting the promo code to transfer to Jio Cinema's Premium services. You will get the promo code on WhatsApp if you have an active Voot Select membership. You can go to the 'Subscribe' page of JioCinema Premium and use the promo code to get a subscription to premium content on the platform.
For the unversed, Jio Cinema has launched its premium subscription priced at Rs. 999 per annum after its deal with HBO. People who have taken the premium service option of Jio Cinema can access all the Hollywood content from HBO. Now, programs from Voot will also be available for those customers with a subscription.
Apart from this, according to sources, current Voot Select subscribers can try acquiring the discount code by reporting a problem to the JioCinema Help Centre. They can provide their Voot Select login credentials and evidence of payment, and they should receive a response with a promotional code for JioCinema Premium in return.
Popular shows, including The Last of Us, Succession, House of the Dragon, and Game of Thrones, are available on JioCinema. Additionally, it entered into a contract with NBCUniversal for shows like The Office and Parks and Recreation.