Highlights
WhatsApp will let users set pinned message timers for up to 30 days.
The message pin duration feature is currently beta testing on Android.
A user will be allowed to unpin a message before the timer expires.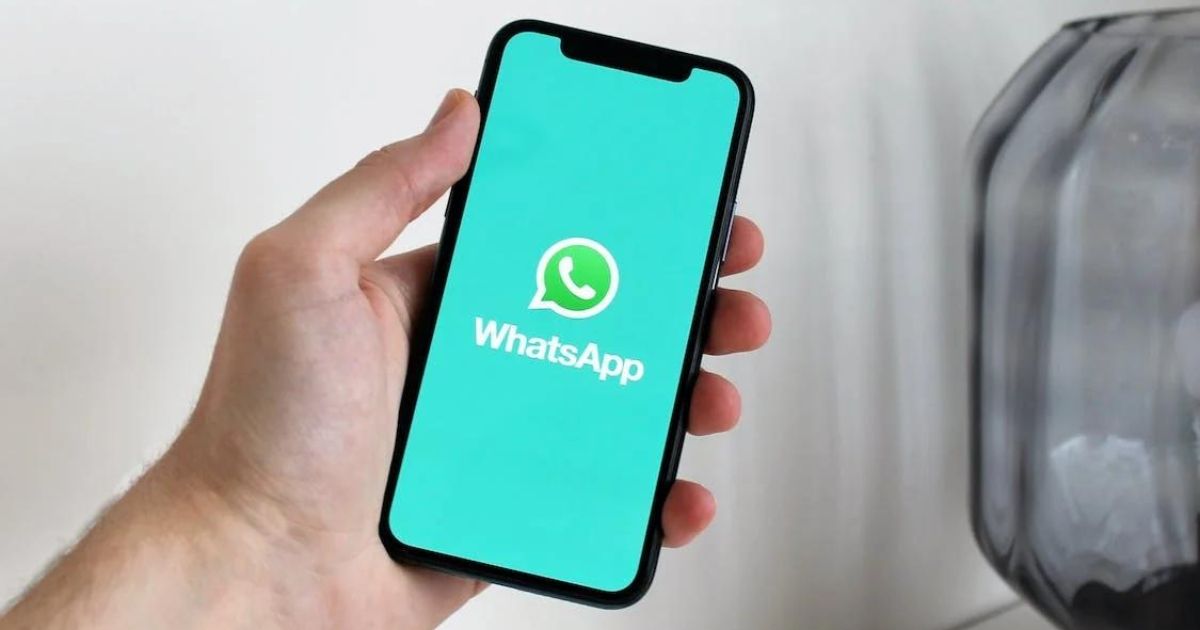 WhatsApp has been super busy working on and releasing new features to make it the ultimate solution for instant messenger users. The team is now reported to be developing a new feature that will allow users to set timers for pinned messages in chats and group conversations. It is currently in beta testing and here is everything you need to know about the feature.
WhatsApp Message Pin Duration Feature
As per the WABetaInfo report, WhatsApp is found to be testing a new message pin duration feature. It was specifically spotted in the WhatsApp Android beta version 2.23.13.11. The aim of the feature is to give users the flexibility of deciding for how long a particular message should stay pinned.
The report says WhatsApp currently offers three different time durations to choose from 24 hours, 7 days, and 30 days. These are certainly broad windows but we may see more options including custom timer duration in the future.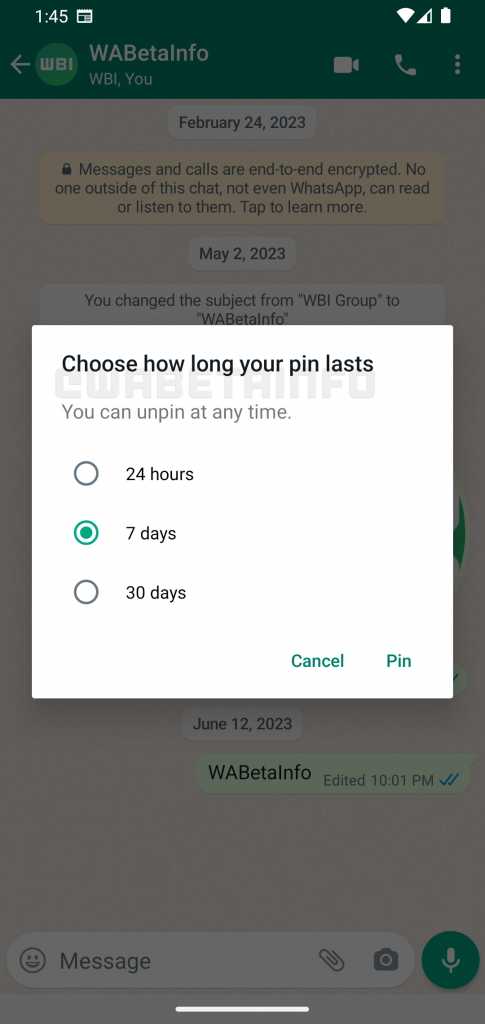 The pin message duration feature is particularly beneficial for messages with information valid only for a specific period of time. For example, you are planning a trip with friends and want everyone to respond by a particular date. You can send a message with all relevant details and pin it with the appropriate timer. This will eliminate the need for users to unpin messages with outdated information manually.
It will work for both individual and group chats. It is another WhatsApp feature under testing and was first spotted earlier this year. It is quite possible we may see both these features become available publically at the same time.
WhatsApp Privacy Features
In related news, WhatsApp released a feature that automatically silences calls from unknown numbers. The feature was made available last week in response to the ever-increasing international call spam on the platform. When enabled, WhatsApp will not ring the phone when you will receive a call from an unknown number. You will still be able to check details like the number and call time through the calls tab.
WhatsApp Privacy Checkup is another newly added functionality in the app to help users maintain their privacy. It is primarily meant to make users aware of all the privacy features they get with the app. This will also help users enable privacy features they might have missed using previously.
Since WhatsApp is the biggest instant messaging app with billions of users, it is no surprise it is also a dream place for anyone looking to scam people. This is the reason the company keeps coming up with ways to not only reduce these scam incidents but also to inform users about how they can keep themselves safe.