Highlights
This is the newest option added to the "Who can reply?" setting for posts on X.
If the post mentions an unverified account, they will be able to reply despite choosing the new reply limitation.
The newest setting has led to divided opinions once again on the platform.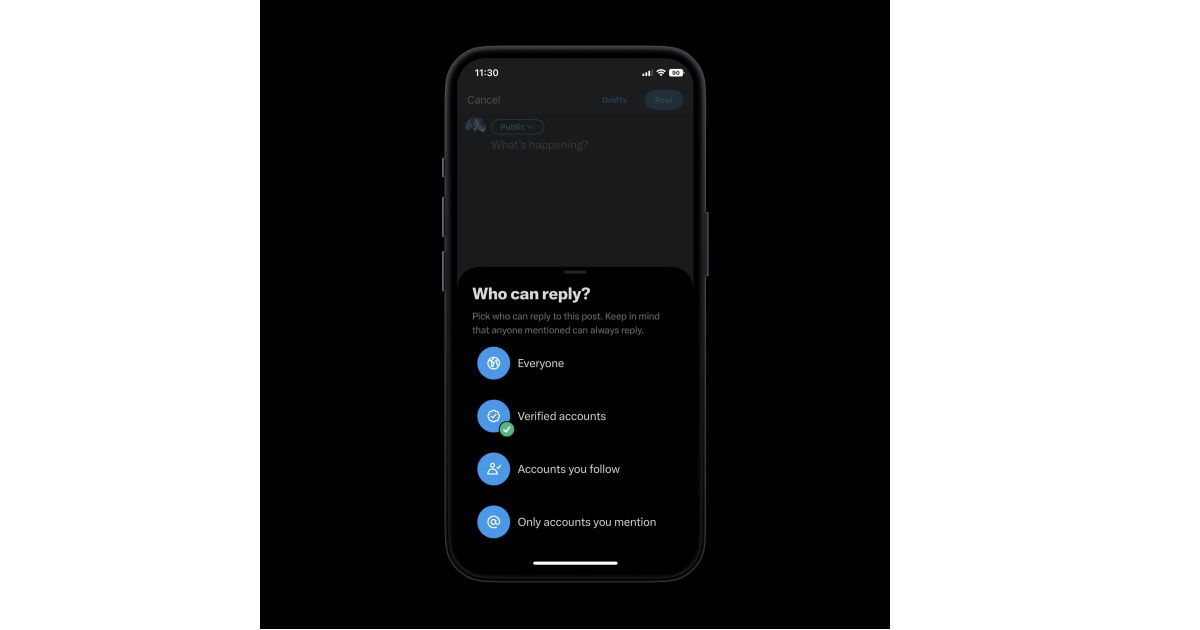 Elon Musk's tenure as X owner (formerly Twitter) has been filled with decisions that have been controversial. There have been announcements that have led to divided opinions on the platform. Many of these features and changes have been about encouraging users to pay for the Premium subscription. The latest announcement from X is on similar grounds as it has now made it possible for users to limit replies to verified accounts.
How to Limit Replies to Verified Accounts on X (Twitter)?
In a recent post on the official X account, the platform revealed users can now choose to allow only verified accounts to reply to their posts. The newest option is part of the "Who can reply?" setting. It is a setting that gives users the freedom to choose who can and who cannot reply to their posts.
When you are ready to post anything on X, you will see "Everyone can reply" written in the bottom left corner. It means if you share the post without changing this, anyone on the platform will be able to reply. Tapping on it will show you four options: Everyone, Verified Accounts, Accounts You Follow, and Only Accounts You Mention.
All these options work exactly the way as suggested by names. You can choose one as per your preference. One thing to keep in mind is that if you have mentioned an account in your post, they will be able to reply regardless of the setting you chose.
Elon Musk replied to X's newest announcement by saying, "This should help a lot with spam bots." His perspective is that limiting replies to verified accounts will keep spam bot accounts away from the feed. However, this is not true as there have been instances where verified bot accounts have been seen on the platform.
One major con of the newly announced feature is that if someone shares a misinformed post and adds the limitation, then non-verified users will not be able to correct them in the replies. While they can still quote the tweet to post the correct version, it is the replies that often get more views from other users than quote tweets.
In a way, the new verified account replies limitation feature could actually be misused to spread misinformation. Another reason many people are unhappy with the feature is that it is meant to encourage users to pay for the Premium subscription. It is seen as another feature that increases the gap between paying and non-paying users.