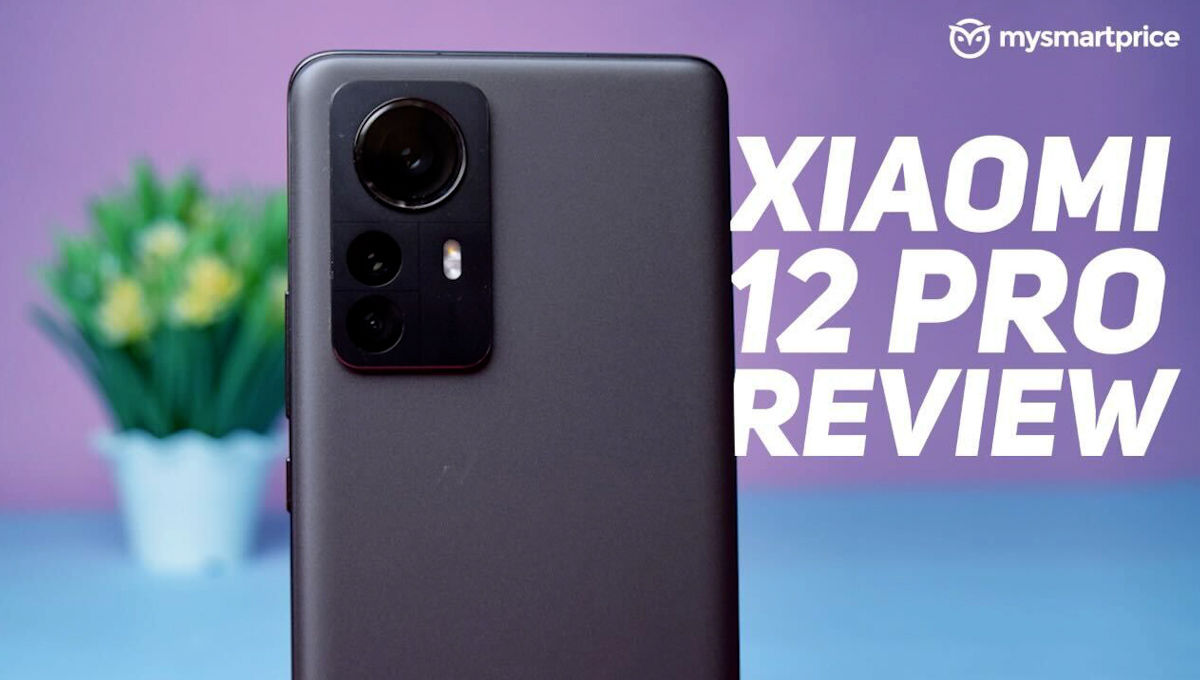 Be it Ferrari winning races after almost three years or watching Leicester City rise from the ashes and win the EPL in 2016. It's always a spectacle to see an underdog win. While Xiaomi, by any stretch of the imagination, isn't an underdog when it comes to selling smartphones, it does sometimes struggle in the premium smartphone market where the focus isn't more on value proposition but on status quo and the building the perfect package possible. It's no coincidence that Samsung and Apple have had the lion's share of the flagship market for years. Some players did try to make a mark but ultimately had to crumble.
What Is Good?
Crisp display
Hi-res audio
Powerful processor
Value for money
Great cameras
What Is Bad?
Too big to hold
High chances of accidental touch inputs
MIUI still has scope for improvement
Can run hot sometimes
Last year, the Mi 11 Ultra seemed like a worthy contender for the most part but was marred by UI issues and ergonomics. So can the Xiaomi 12 Pro, priced at a rather reasonable Rs. 62,999, finally be premium enough to be a part of the big boys' club? Let's find out in our review.
Xiaomi 12 Pro Review: Premium from every corner
Instead of following the general trend of flattening out everything except the corners of a smartphone, Xiaomi has opted to still give you a curved display, along with a curved real panel and chassis. In addition, the rear and the railing have a nice, gritty texture to them that help you grip the smartphone confidently. Xiaomi calls it the 'velvet matte structure'. I think of it as really soft sandpaper. It is reinforced with Gorilla Glass 5, but it has a microcrystalline structure that can heal scratches and smudges, and it glitters when kept under a bright enough light. It also has IP68 certification for water and dust resistance.
The rear also has rectangular a triple camera enclosure that sticks out considerably from the surface. It's remarkably different from the Mi 11 Ultra's module, and in a good way, as it doesn't make the phone top-heavy. It's a bit polarising, though, as many of my friends found it hideous. But, on the other hand, I liked it because the bump makes the phone much easier to pick up when it's resting on a surface because of the extra leverage you get.
Reachability and ergonomics are still an issue. A big and heavy phone needs buttons that can be reached with ease, but that isn't the case. We felt nervous about using the phone with a single hand and if you're lying on your bed and using it, say goodbye to your nose if it falls on your face. On the other hand, the tactile feel of the buttons is pretty good. Overall, it feels like a solid package with a premium appeal throughout.
Xiaomi 12 Pro Review: Gorgeous display panel
The front of the Mi 12 Pro is graced by a gorgeous 6.73-inch QHD+ AMOLED display with a refresh rate of 120Hz. It's an E5 panel from Samsung that's further made better by using microlenses to boost brightness and LTPO 2.0, which makes it smoother. In addition, it supports Widevine L1, Dolby Vision and HDR10+, so you can enjoy high-quality content from different streaming services.
It's sharp, vibrant, with excellent outdoor legibility and extremely smooth. It registers inputs precisely and is overall a joy to use.
Here's the caveat, though – the tall aspect ratio means movies and videos made in ultrawide, cinematic aspect ratio can be appreciated, the usual 16:9 content appears with a huge letterbox. My other gripe is that there's no palm rejection on display, meaning you'll have many unwanted inputs when interacting with the screen single-handedly.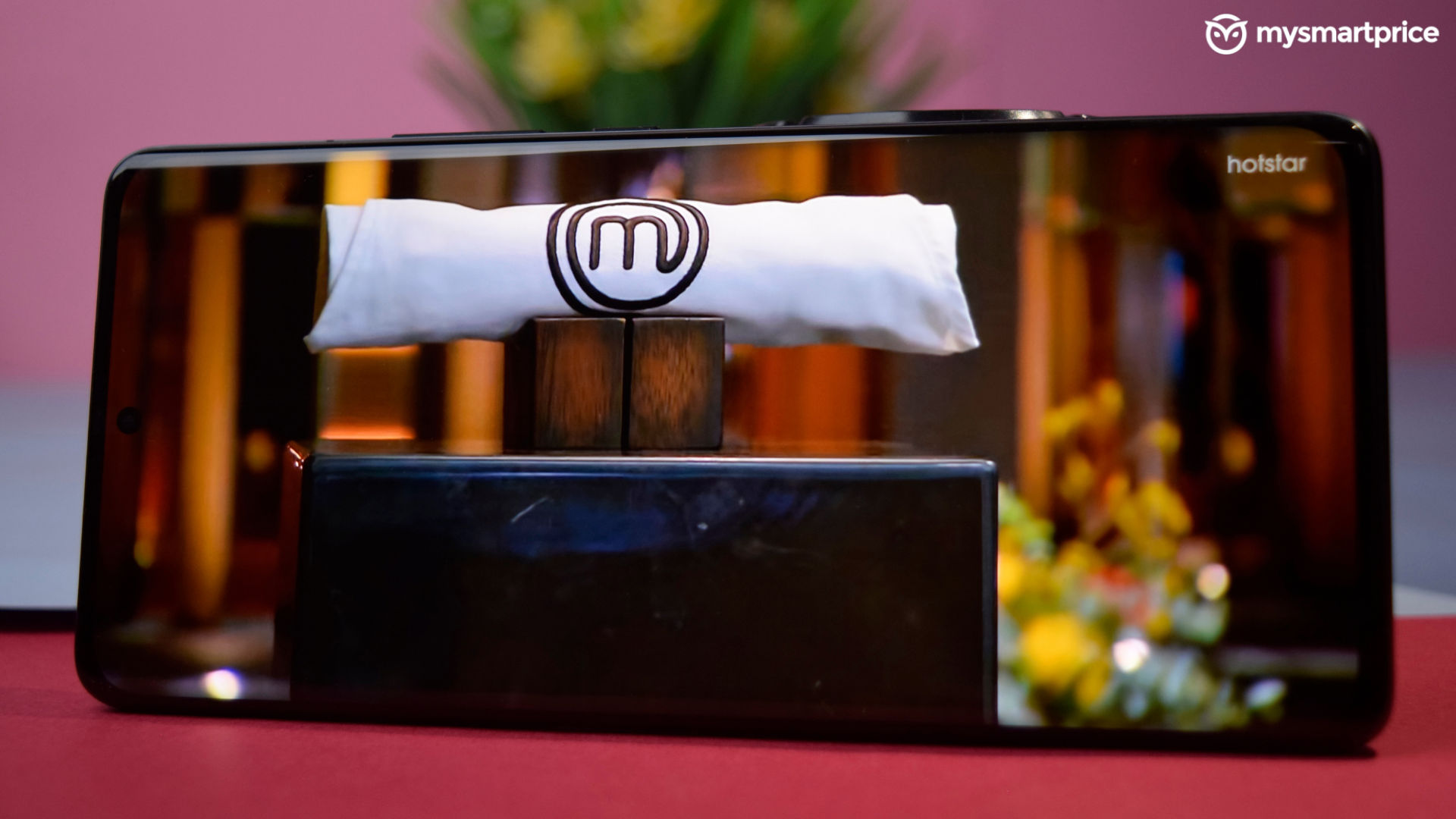 Nevertheless, these minor issues can be overlooked when you check out the audio package this thing has to offer. So, here's the entrée – Harmon Kardon-tuned quad speakers squeezed into two speaker grilles on the top and bottom of the display, along with Snapdragon Audio-enabled high-resolution, 24-bit/192KHz, wired and wireless audio output. The speakers are in the same league as that of the Galaxy S22 Ultra. Sadly, I couldn't try out the true potential of Snapdragon Audio as I didn't have the right equipment for that and songs that support the codec are very limited on Amazon Music. Still, this is excellent futureproof stuff coming from Xiaomi, and I absolutely love the direction they've taken.
You also have an in-display fingerprint scanner underneath the display, which is much faster than Mi 11 Ultra's sensor. It is also placed in a convenient spot when your thumb naturally rests.
Xiaomi 12 Pro Review: Fantastic cameras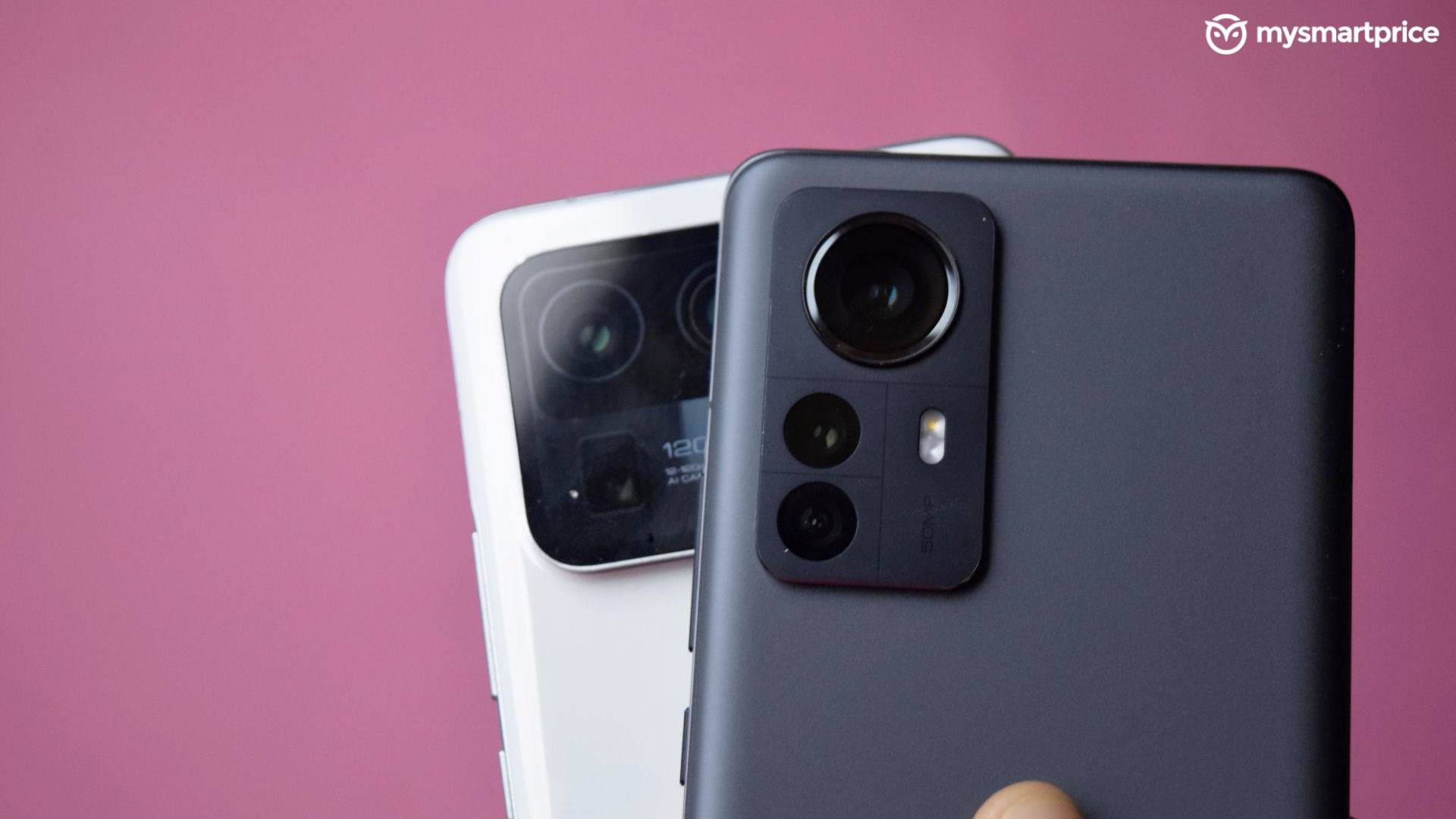 Time for the "pièce de résistance" of the entire smartphone – the camera. On paper, it's rather conservative, as it has three 50 megapixel sensors, all optically stabilised, so no fancy 108MP bells and whistles here. But Xiaomi has colour tuned all three cameras similarly for consistency, so the highlights, brightness and colour balance of the ultra-wide, tele and primary are the same. Further, there are some new interesting features like focus tracking and smart retrieval that you'd usually expect from point-and-shoot cameras. The ultra night mode, which was already good in the Mi 11 Ultra, has been further improved, and the inclusion of ProFocus makes this a unique camera system.
I was unlucky enough to witness a 14-hour electricity blackout at night in my area of the city during the course of the review, but that also meant I was lucky enough to truly test the Xiaomi 12 Pro's night-time performance to its knees.
During the day, all three cameras click photos with stunning details. However, the processing differences are still prominent, as is the case with these three shots of the Qutub Minar framed within an arc. The ultra-wide did the best job of retaining the shadows within the arc but overexposed the Minar, whereas the primary struggled to process the shadows on the walls of the arc but kept the Minar in perfect exposure. The tele proves that features like space zoom aren't as important on a smartphone, as just 2x optical zoom does the trick, and it is rich with details. The colour accuracy during the day was also spot on with the primary and tele, and the ultra-wide only missed out because it overexposed the Minar. Also, barrel distortion is prominent in the ultra-wide, so be a little careful when clicking a group photo with people on the edges.
I also tried comparing the level of detail in the Mi 11 Ultra and 12 Pro, and the difference was evident. In this image taken from the two phones, the details in the tree leaves on the top left are slightly better in the 12 Pro, and the colour is also more accurate. These are tiny differences, but that's what matters.

In trickier lighting, too, the camera system still held up strongly. In this shot of a green Merc AMG G63, the Sun was on its way down, and it was darker than what appears in the photo. Still, the colours of the sky, the Merc, and the cafe's lights are accurate, and the noise is almost negligible.
Here's another tricky evening shot consisting of a MacBook Pro in a cafe with a vista roof at around 7 in the evening. Again, the primary camera managed to accurately capture the evening sky not just on the roof but also on the Mac, and, again, it was much darker than what meets the eye here.
Coming to night photography, if you have some artificial lighting in your frame, you are in for a treat. This photo with an LED-lit arc is brimming with details, and there's absolutely no glare either, despite the light hitting the camera directly. The pink flowers are also reproduced fairly well.
In extreme low-light, without the aid of artificial lighting, this camera falters a little and starts losing focus and textures. This photo of a street during the blackout shows the lack of texture on the walls, washed-out colours and an overexposed night sky. The Samsung Galaxy S22+ did a much better job of taming things down and keeping them real.
Videography is also a key highlight of the camera package. You can shoot 8k at 24fps, 4k and 1080p at 60 or 30 fps. Moving subjects can easily be captured in crisp focus, thanks to the tracking focus. We tried out the feature by walking away and towards the frame to check for focus jumps, and it didn't happen. The smart retrieval feature also seems to work pretty well. The exposure, colours and details in outdoor and indoor settings are also good.
However, selfies taken by the 32-megapixel front-facing camera are terrible for a smartphone worth this price. This selfie in a cab was taken effortlessly by S22+'s camera within less than a second of tinkering around, but it was a struggle with the Xiaomi 12 Pro. It just can't get the exposure right, no matter what you do. And this is in good lighting, mind you.
In a nutshell, the Xiaomi 12 Pro has a great camera system overall. I'm just nitpicking on the extreme low-light shots because getting this far while offering other top-notch features is still a decent achievement. Let's just assume the selfie camera never happened, and we are good, alright?
Xiaomi 12 Pro Review: Beast mode on
The underpinnings of the Xiaomi 12 Pro are made of the finest hardware available. You have the latest Qualcomm Snapdragon 8 Gen-1 SoC at its heart, aided by 12GB of RAM and an option of 128GB and 256GB of UFS 3.1 internal storage. In addition, you have a state of the art cooling system to tame the overheating SoC. Running this hardware is the MIUI 13.5 based on Android 12, and it's come a long way from what the Mi 11 Ultra had to offer.
General usage is snappy, and surprisingly, it seems like there's very little throttling. Shuffling between apps is also quick, and rarely does the phone ever restart apps from their splash page in a single session. Snapdragon Gen 1 SoC is known to be a volcano, so even Samsung had to resort to purposely slowing the processor so as to keep its S22-series cool. But Xiaomi has let the horses run wild.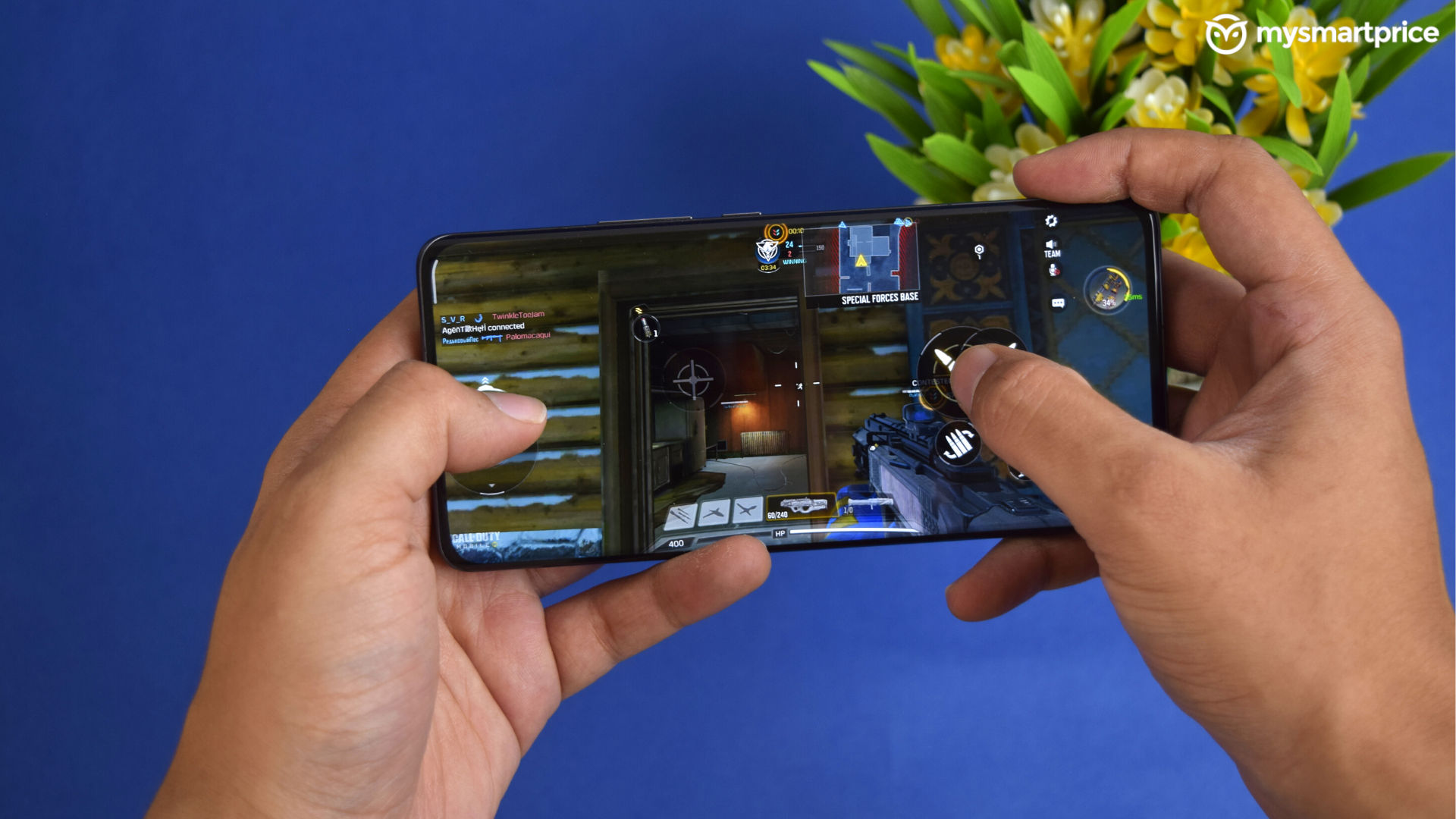 But it does have a tendency to run wildly hot when you're using GPS in apps like Ola, Uber and Rapido, and that has a cascading effect on charging, too. We'll get to that in just a moment. The North Indian summer also doesn't help, as to counter the bright sun, the display has to be at its peak brightness, and that heats up the phone further. You don't want to be putting a hot slab of glass on your face when receiving a call in that scenario.
Gaming performance is also up there with the best. Call of Duty ran buttery smooth with graphics quality set at Very High and Frame Rate at Max, and even though the device heated up considerable after 10 minutes of use, the performance didn't take a hit. I also played Genshin Impact, F1 Mobile and BGMI, and the performance was consistently good across these games at the highest settings without any noticeable frame drops.
In terms of benchmarks, with an overall score of 946220, it's currently the fastest smartphone on AnTuTu. In 3DMark's Wild Life Extreme Stress Test, it posted the best loop score of 2,444 and the lowest loop score of 1,171 respectively.
Xiaomi 12 Pro Review: A good enough battery performance
The powerful hardware in this smartphone derives its power from a 4,600mAh Lithium polymer battery. It can last an entire day, and if you can sacrifice the crispy QHD+ resolution for FHD+, you can stretch it for another day. In addition, it offers about 7 hours of screen-on time, which is pretty good for the resolution and brightness it runs at.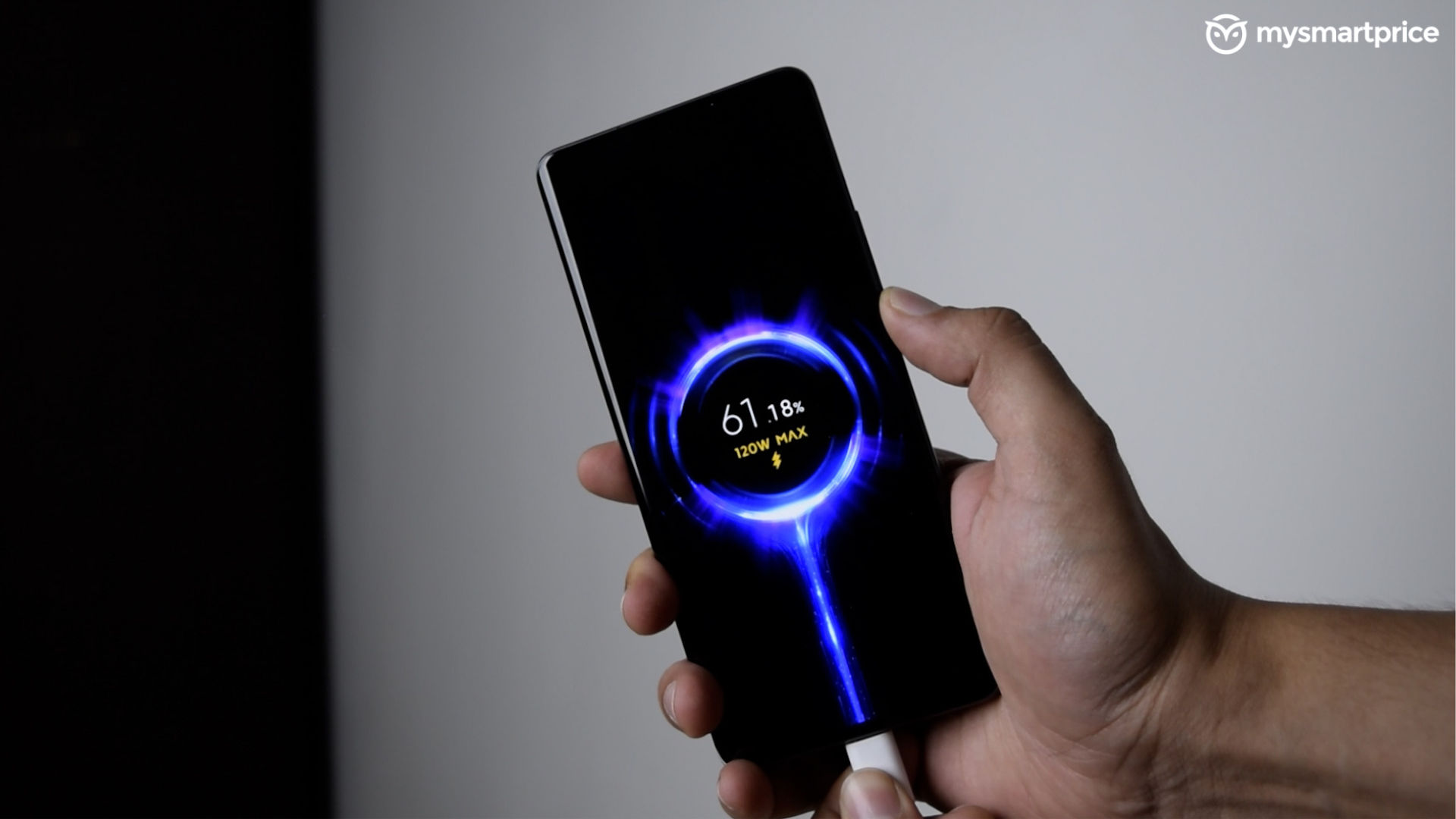 It ships with a 120W charger and it has a P1 chip for moderating charging speeds in times of voltage and heat fluctuations. Xiaomi makes some bold claims with the charger – 18 minutes for a full charge. It might be true, but not during summers. The device heats up significantly when charging in the '120W Max' mode, so it slows down the speed automatically for your safety. I was only able to get a full charge in about 30 minutes, and I tried this at least three times.
Xiaomi 12 Pro Review: Verdict
Given this phone's camera and hardware chops, Xiaomi has somehow managed to undercut its rivals and punch above its weight. Having experienced the smartphone for a week, I feel it's a good value for money on good and bad days. The UI still lacks the premium nature of OneUI, and overheating can be an issue sometimes, but that's the nature of every flagship bearing the Snapdragon 8 Gen 1 processor.
The immediate rivals of this phone in the market include the OnePlus 10 Pro and the iQOO 9 Pro. They may be comparable on paper, but none of them have the optical finesse of the Xiaomi 12 Pro.