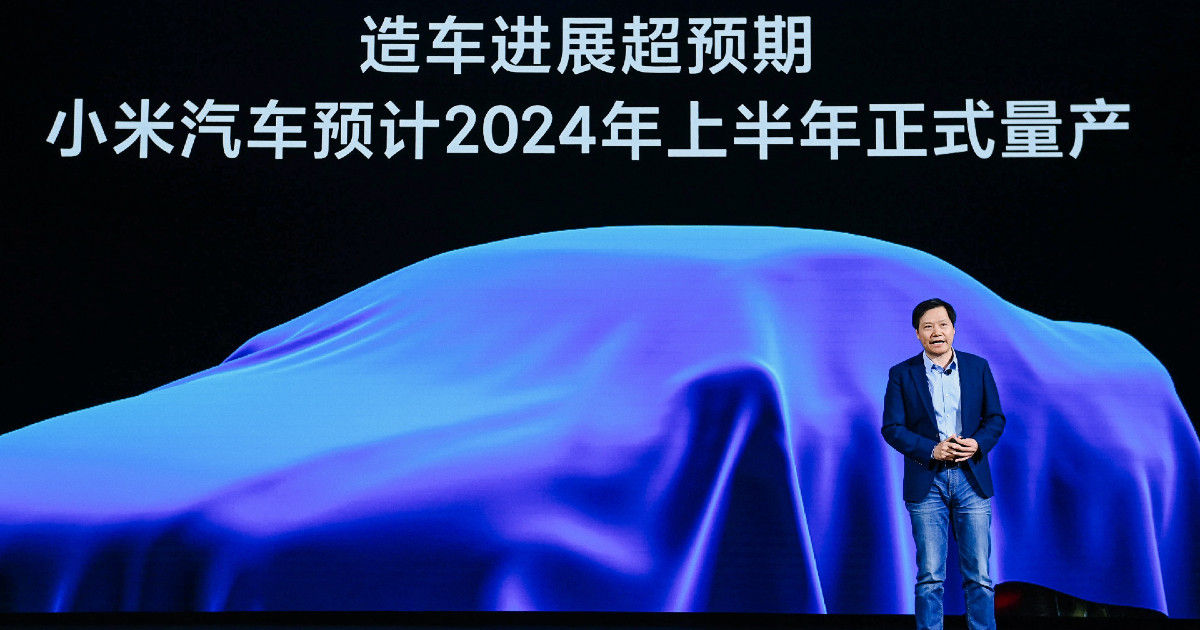 Xiaomi, known largely for its commercial gadgets and smart home appliances, is seeking to start production of its very first electric car as early as the first half of 2024. The update comes at the Xiaomi Investor Day held earlier today in Beijing, China, where the company's co-founder, CEO and chairman, Lei Jun, stated that its electric vehicle (EV) plans is working well ahead of its schedule.
Confirming the update, Lei Jun stated that Xiaomi Motors, a wholly owned subsidiary of the Xiaomi group, has already been established, and is slated to have its first factory in Yizhuang, Beijing in China. The company first revealed its EV plans in March 2021, when it pegged 2025 as the year of expanding into the electric mobility space. Now, Lei Jun stated that its electric car plans are well ahead of its schedule, with first production planned for early 2024.
Xiaomi is tipped to start working on its first EV as an entry level model, before moving on to more luxurious and expansive models at a later stage. The move will mark a big transition for the Xiaomi group, which is today one of the biggest smartphone vendors in the world. The company is also seeking to be the number one smartphone vendor in the world, challenging long-term leader Samsung's throne at the top of global smartphone shipments. The company joins a barrage of fellow tech companies seeking to enter the EV space, which also notably includes Apple.
Interestingly, Foxconn, one of the largest manufacturers of smartphones for most of the leading mobile phone OEMs in the world, also unveiled its first EV concept yesterday. The company seeks to present its EVs as a white label offering for other manufacturers, but it is not clear right now if Xiaomi and Foxconn's plans are linked to one another. More details about the first Xiaomi EV is thin right now, but should come along in the coming years.