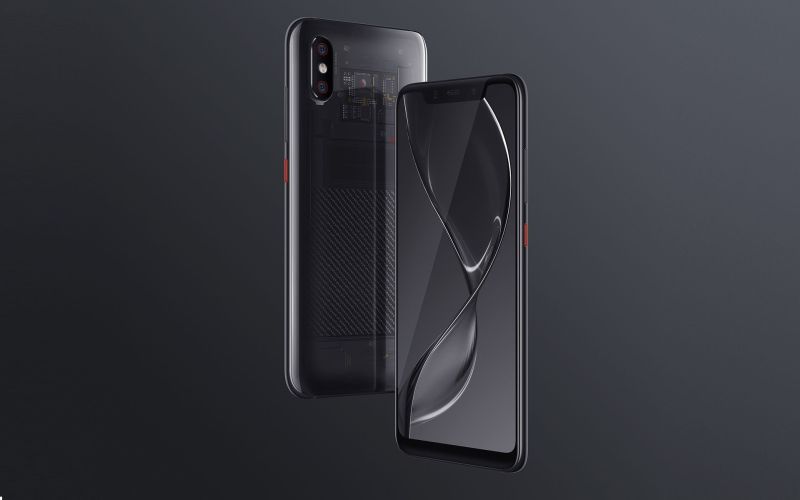 Xiaomi has proved itself to be quite the competition. The company not only manufactures smartphones and other electronics but also has its own themed version of Android called MIUI. In fact, MIUI 10 made its debut with the Xiaomi Mi 8 smartphone and launched alongside it. Owing to the popularity of the Mi 8 smartphone, the company released an Explorer Edition of the smartphone. The Mi 8 Explorer Edition stands out owing to its new fingerprint unlocking system in the form of an in-display fingerprint sensor and even a translucent back. The translucent back has been known to be as quite the eye catcher. Well, the company released another variant of the Mi 8, called the Xiaomi Mi 8 Screen Fingerprint Edition. A report claims that the company has made a few improvements to the device in terms of its cooling system and screen fingerprint technology.
Xiaomi Mi 8 Screen Fingerprint Edition: Faster and Better Screen Fingerprint Technology
This smartphone will have an in-display fingerprint sensor and is supposedly a lot faster as compared to the Xiaomi Mi 8 Explorer Edition. So, exactly how much faster? Well, a massive 29% faster or so Xiaomi claims. In addition to this, it seems like the screen fingerprint technology has been worked upon an improved. This is because not only is it a lot faster while unlocking the device, but it also has a highly successful unlock rate of 8.8% over the Xiaomi 8 Exploration Edition.
Xiaomi Mi 8 Screen Fingerprint Edition: New and Improved Cooling System
It wouldn't be extremely interesting or viable if the company just added an in-display fingerprint sensor which was faster on the Xiaomi Mi 8 so it went the extra mile and added something more. The Xiaomi Mi 8 Screen Fingerprint Edition has new and advanced cooling technology. According to the President of Xiaomi, Lin Bin, the smartphone makes use of a special phase change heat dissipation material. This material is made of space-grade polymer. This is definitely an improvement and perhaps the first to be found in a smartphone. This kind of cooling is most commonly found in spacecraft and spacesuit applications.
Also Read: Xiaomi Mi 8 Screen Fingerprint Edition Leaked Unboxing Images Reveal Key Specifications, Design
Data and analysis prove that the Mi 8 Screen Fingerprint Edition variant can reduce the body temperature by up to 3-degree Celsius under the same power consumption. While this doesn't seem like a whole lot cooler, when it comes to smartphones, the little also count. A 3c margin can help keep fast charging speeds at its peak level, allow one to play games without any overheating, and even improve battery efficiency and longevity. High temperatures and voltages are certainly two of the major reasons why electronics have a short life span, eliminating overheating can actually increase the lifespan of a smartphone.
Xiaomi Mi 8 Screen Fingerprint Edition: Features, Specifications, and Price
Apart from the fact that the Xiaomi Mi 8 Screen Fingerprint Edition has an improved fingerprint unlocking technology and an improved cooling system, it's basically like the Xiaomi Mi 8 Explorer Edition. All other specifications remain the same. The device sports a 6.21-inch AMOLED display with a resolution of 1080 pixels by 2248 pixels. The smartphone will be powered by the Snapdragon 845 SoC and available in two memory configurations. The 6GB RAM+128GB storage variant will be priced at 3,199 Yuan (approximately Rs 34,000) while the 8GB RAM+128GB storage version will be sold for 3,599 Yuan (approximately Rs 38,000).
Also Read: Mi 8 Pro, Mi 8 Lite Global Launch Officially Confirmed: 6 Rivals to the Xiaomi Mobiles Available Now in India
In terms of its camera, the smartphone has dual-rear camera setup of 12MP. To ensure clear and good quality selfies, the smartphone is equipped with a 20MP sensor. To ensure that the device gets the power it needs, the company has packed a prey large capacity battery of 3,400mAh. Did you know that the Xiaomi Mi 8 Explorer Edition is coming to international markets as the Xiaomi Mi 8 Pro?