Highlights
Xiaomi users are complaining about the presence of Mintnav adware in their Google Chrome browser.
Mintnav forcefully shows sponsored ads on the homepage of Chrome.
Xiaomi has officially acknowledged the issue and has provided a solution for the same.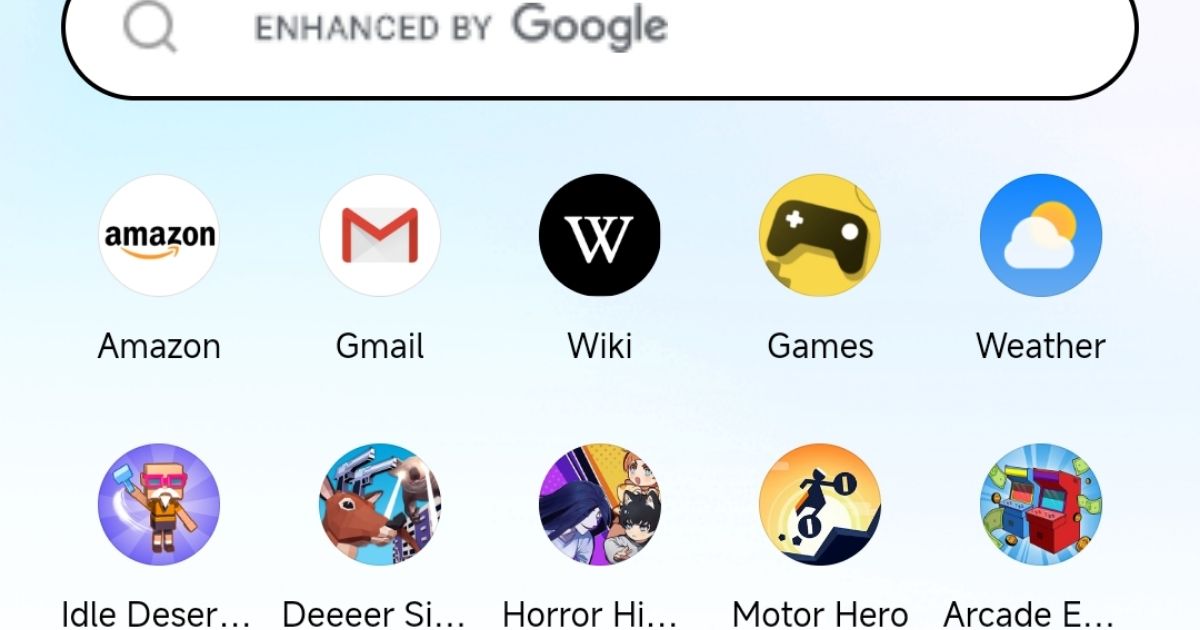 Xiaomi users are complaining about new adware being pushed in the Google Chrome browser on their phones. Users are reporting that the homepage of Chrome has automatically changed to 'Mintnav' rather than Google Search Engine. This has enraged Xiaomi users, as this change was implemented forcefully, without the consent of the user.
This issue was first spotted by a user named igeek1er on Reddit. Multiple users commented on that thread stating that Mintnav automatically becomes the homepage of Chrome after the MIUI 14 update. This becomes annoying as Mintnav shows a custom news feed, along with loads of advertisements on the homepage.
Mintnav Hijacking Chrome Browser on Xiaomi Devices
By default, the homepage of the Google Chrome browser is set to the Google Search Engine, with a short Google Discover feed below it. The content shown on this page is completely controlled by Google, and is shown based on the search history and interests of the user.
However, when a user updates their phone to MIUI 14, the homepage automatically gets changed to Mintnav. Although the default search engine still remains Google, the Mintnav feed bombards users with advertisements, sponsored apps, and unrelated content.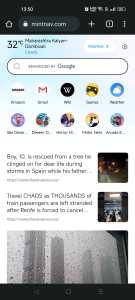 Mintnav has a notorious reputation for being an adware. It is known to inject advertisements and send spammy notifications to users. Hence, Xiaomi users are angry at the company for implementing such a major change on their phones, without any consent or advance notice.
This issue is being reported by Xiaomi, Redmi, and even POCO users. This indicates that the Mintnav issue is not device-specific, and every Xiaomi device running on MIUI is prone to this new change.
Xiaomi Officially Responds to Mintnav Hijacking Chrome Situation
Xiaomi has confirmed that the change of Google Chrome's homepage to Mintnav has been made from their side, and it is not a third-party hacking or hijacking attack. Xiaomi has partnered with Mintnav, to show sponsored content to its users. This is very similar to Xiaomi's partnership with Glance, where ads are showcased on the lock screen of the phone.
Xiaomi has also said that this is a reversible change. Users can change the homepage of their Chrome browser back to the default Google Search feed. Here's how you can do that.
How To Remove Mintnav From Google Chrome Homepage
Open Google Chrome Settings by tapping on the three dots icon in Chrome.
Scroll down to the Advanced tab, and select Homepage.
Now select Chrome's homepage option. Additionally, you can also remove the custom Mintnav URL from below.

Restart the Google Chrome browser on your phone.
This will change the homepage of your Chrome browser back to its original feed. Nevertheless, this sneaky move by Xiaomi to change the Chrome homepage to their sponsored partner Mintnav has angered a lot of users. It would have been better if Xiaomi had notified users about this change beforehand and sought consent from the users before implementing this change.