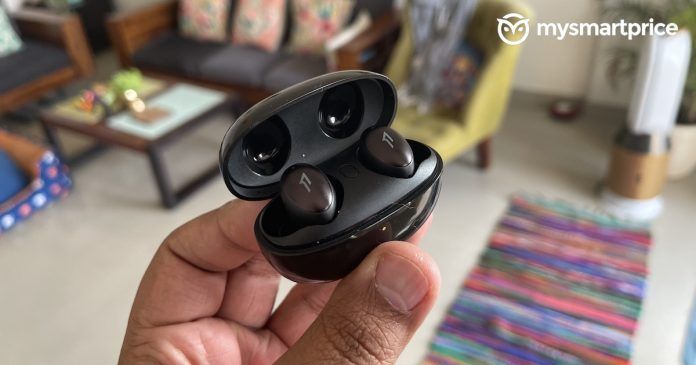 I have to admit, whenever a new 1More product comes around I am lowkey excited. Not because the company's portable audio gear introduces any crazy innovation or anything, but because they get the basic, most important aspect right: the sound quality. You are always assured of a fun, musical tuning with great dynamics. 
Do the new 1More Colorbuds Earbuds live up to that expectation or is the market getting too saturated? Let's review.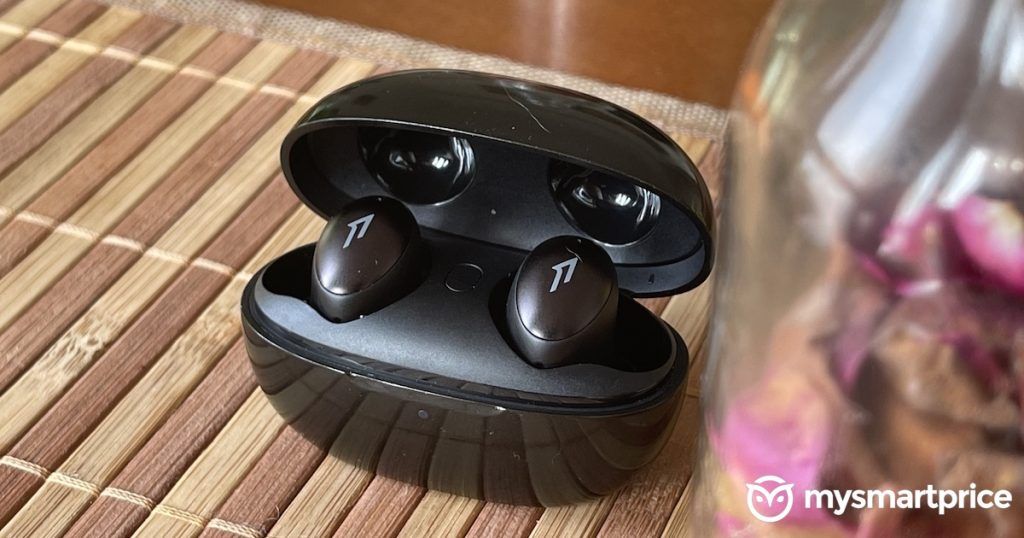 1More Colorbuds Design and Comfort
The 1More Colorbuds can be considered a spiritual successor to the Stylish Buds that launched last year. Essentially, these truly wireless earbuds are, as the name suggests, colourful, peppy, and aimed at a wider more fun-loving audience. The fact that the sound is tuned in a similar fashion to appeal to the target demographic is something I will get to in a bit. Now, while these earbuds are available in funky colours such as Pink and Green, our review unit was Black in colour. 
The Black-coloured charging case is made of glossy plastic and looks like a pill box. But, this pill box has a rubber base to help stand vertically. Regardless, the design is not very unique and not very exciting either. There's a Type-C port on the rear for charging the case. As for the lid, you cannot flip it open with one hand. On opening the lid, I really like the matte plastic grooves for the earbuds. To add to that, I like the way the earbuds sit in these grooves. The strong magnets pull the earbuds with quite a force and they snap in beautifully.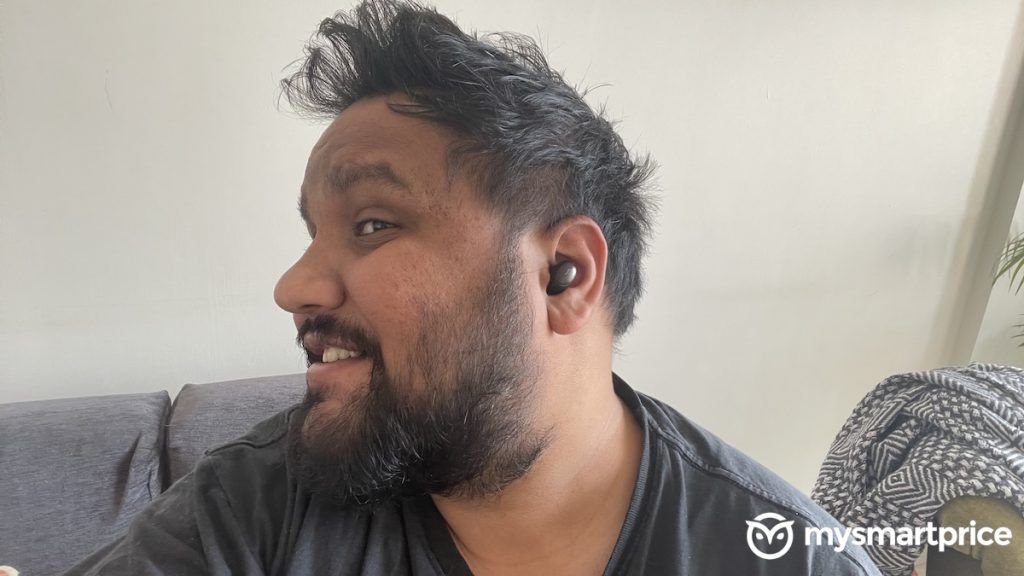 Talking about the earbuds, the housings are big in size and tend to jut out of the ears. So, if you plan to wear these inside a helmet or sleep on one side with it on, it will get annoying. Anyway, once you slide it fit in your ear canal with the right-sized eartips, I am fairly certain you will find these comfortable. Unless, of course, if you find in-ear style earphones uncomfortable by virtue of your ears being an "inhospitable environment" (I've always wanted to slip in those two words in my review somehow. Please excuse me. *sniggers*).
Also read: OnePlus Buds Z Review
1More Colorbuds Controls and Battery Life
The 1More Colorbuds connect to your smart devices using Bluetooth 5.0. The connection process is simple and instantaneous. Once paired, it reconnects to your previously paired device with consummate ease too. But yes, I've come to expect Google Fast Pair for Android phones. It is becoming a common feature among many truly wireless earbuds.
Anyway, you do get wear detection. Which means, the music pauses when you take the buds out of your ears or starts playing again when you place it back. However, during my testing I found it to be erratic. As for the touch controls, you can double tap to pause and triple tap to invoke the Voice Assistant of choice. That's it. You can't remap it using an app or directly from settings. Features-wise, the Colorbuds is definitely limiting.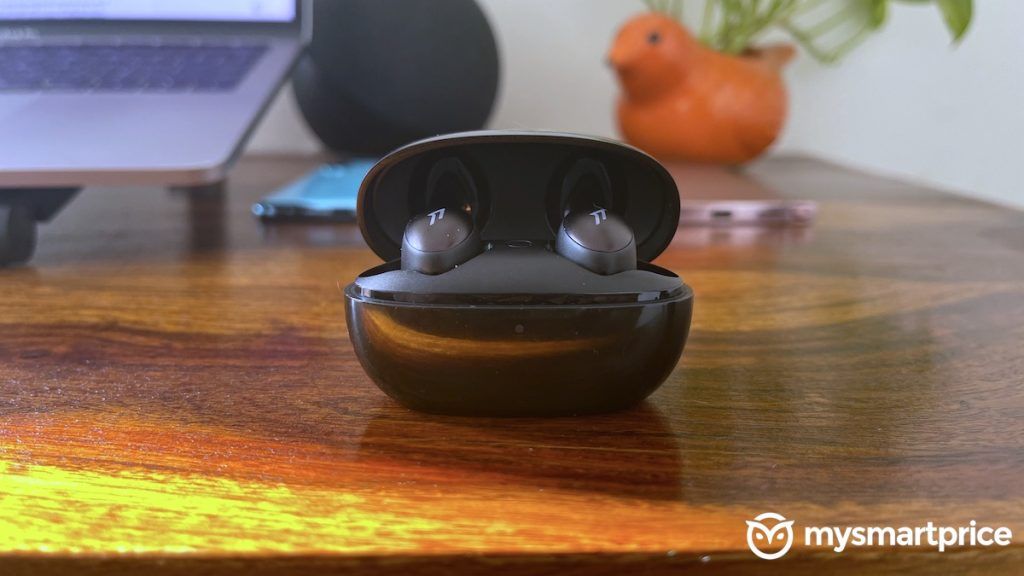 As for the battery life, it is standard fare. I got around five hours of playback at 80% volume from the buds on a single charge and about three odd charge cycles from the case. 
1More Colorbuds Sound Quality 
Like I mentioned earlier, the sound is tuned to be fun. I was surprised that 1More managed to extract so much punch from the low end using a pair of balanced armature drivers. In general, dynamic drivers are meant for bass. So, you do get a signature tuned for bass-heavy tracks. If you listen to a lot of Nucleya or Timmy Trumpet, you are going to appreciate the sound. 
Also read: Sennheiser Momentum True Wireless 2 review
But, for the first time I am not very impressed with a 1More sound signature. That's because the bass definitely overpowers the mids. The mids lack body and sound dull in comparison. Especially, if a song has a fair share of mids and bass. For example, in Risk by FKJ feat. Bas, Bas' voice gets drowned when the bass kicks in around the 0:37 mark. The treble performance is good enough but not as bright as audiophiles tend to prefer it.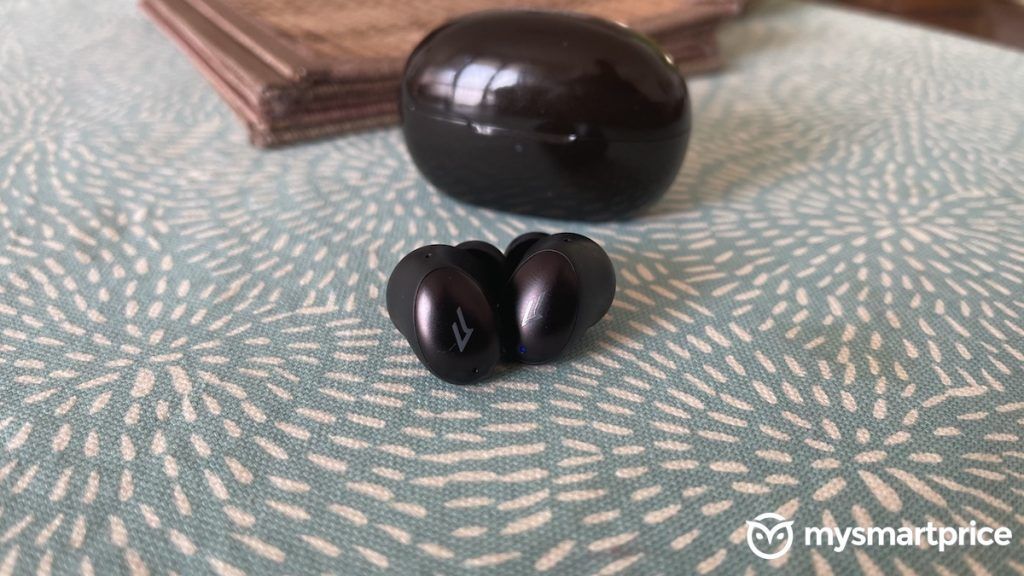 The one reason why the 1More Colorbuds shine compared to the competition is the soundstaging. For a pair of wireless in-ear buds, these sound pretty expansive. Also, the instrumentation is good too.

The sound signature is going to be appealing to a whole lot of folks but the competition is so good these days. Especially, with the Lypertek Tevi around, I find it difficult to recommend any other sound signature.  
1More Colorbuds Mic Quality and Latency
The 1More Colorbuds promises improved mic quality in its marketing pitch but I found it average at best. I mean calls sound muffled and noisy, nothing too good. Also, there is no special low latency mode for gaming so you will notice some audio-video lag. It is not too bad but it is perceptible.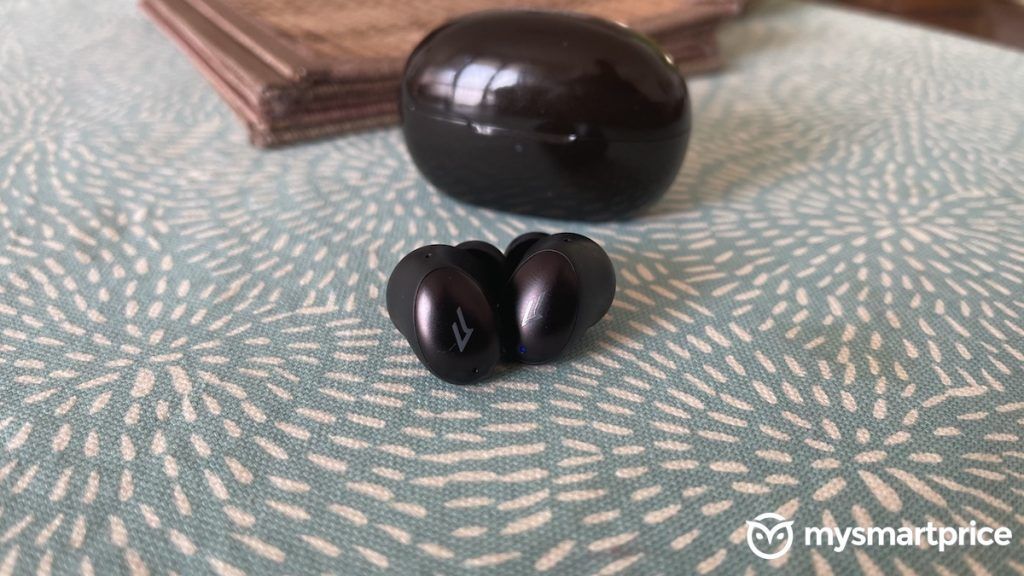 Should You Buy the 1More Colorbuds?
I think my answer to this question is simple. If you don't want to buy the Lypertek Tevi for some odd reason, then the 1More Colorbuds would not be a bad option to consider. It is a fairly good product but, at its current asking price of Rs 7,500 odd, it doesn't have one single redeeming factor that makes me want to recommend it as the top option. The Tevi is cheaper, soundns better, offers better battery life and better mics too. So yeah…go for it after careful consideration. 
1More Colorbuds True Wireless
Rs 7,499
Thanks for reading till the end of this article. For more such informative and exclusive tech content, like our Facebook page