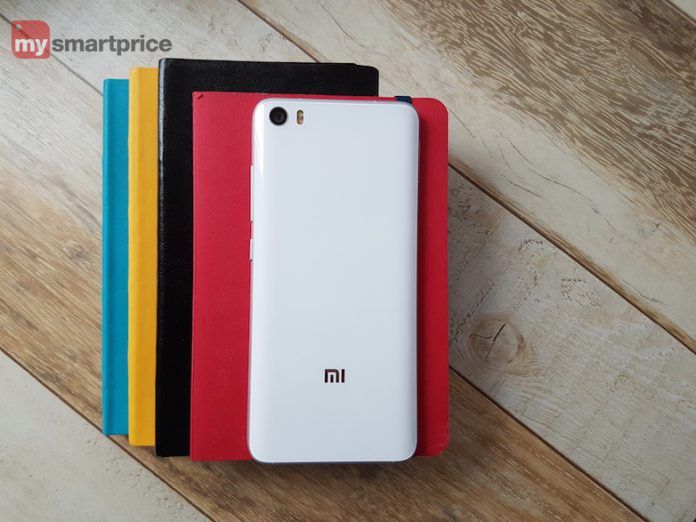 Most smartphone brands have already released their flagship devices for the current year. This year has turned out to be great for smartphones, with the advent of fast and, more importantly, stable chipsets (here's looking at you Snapdragon 810), in addition to reliable battery backup. Better yet, the overall standards for smartphone cameras has improved by leaps and bounds, with most smartphones shipping with near perfect snappers.

While big league manufacturers such as Samsung and Sony have made only incremental improvements to their last year's flagship phones, it's the smaller players such as Xiaomi who have taken over the mantle of innovation with the Mi 5, which includes goodies such as Snapdragon 820 processor, 16-megapixel camera, and fingerprint sensor. At least, that's how it seems to be when you look at the specs on paper. But how well does that translate into real-world performance? Well, that's what we're here to find out.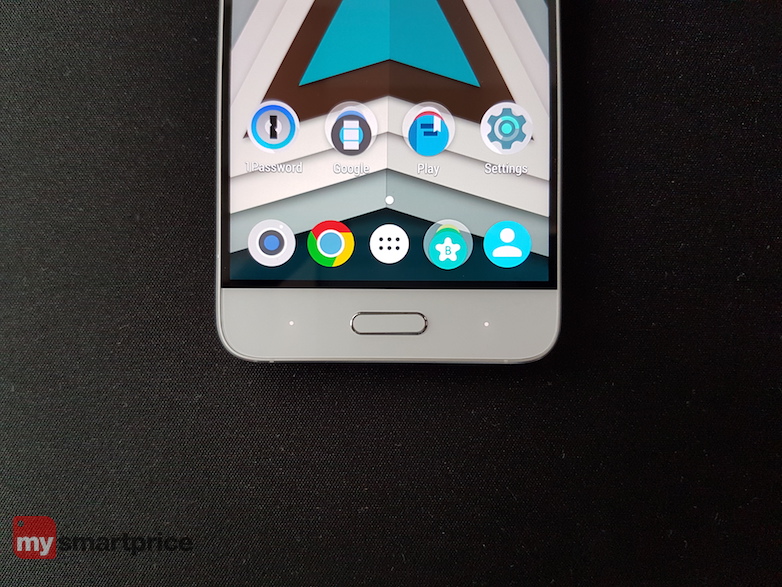 The Mi 5's design brings a lot of firsts for Xiaomi
Xiaomi isn't usually known for making handsome smartphones, but that changed with the company's Mi Note and Mi Note Pro which were released last year. These phones featured curved backs with metal-and-glass sandwich builds. Considering the Mi 5, one can definitely say that the company chose the Mi Note as an inspiration for its flagship smartphone's design rather than the Mi 4. The Mi 5 is one of the best looking smartphones released this year, and goes neck-to-neck with the likes of the Galaxy S7 and the HTC 10.
It is one of the best looking smartphones this year, going neck to neck with the likes of the Galaxy S7 and the HTC One.
It sports the same glass-and-metal build and curved back reminiscent of the Mi Note, albeit with a more refined design. The corners are smoother and more prominently curved than the Mi Note. The back panel is now curved seamlessly along both the edges, which makes the entire back panel seem like a single continuous surface to the touch. The front and back of the device are covered by Gorilla Glass 4 panels. All of this makes the device much easier to pick up from the table and hold it in the palms. That is, unless you keep it face down. Good luck trying to pick it up in that case.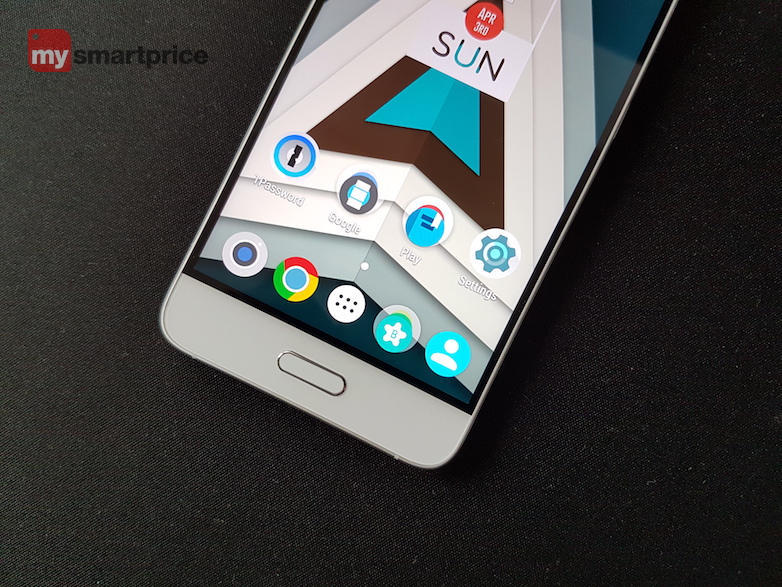 The Mi 5 feels more compact to hold due to the curved back. However, the design is not perfect. The chamfered bezel around the display is quite sharp and its shininess makes the design of the Mi 5 feel crude; almost as if it's a prototype design. Worse yet, it hurts the ears during longer voice calls. We recommend using the Mi 5 with a case on since it is quite easy to damage its glass panels.
In our review unit, and also in the case of another one we had, the power and volume buttons lost their tactile feedback and started feeling mushy just after two weeks of moderate use. Initially, we dismissed it as a one-off QA issue, but the same thing happened with our secondary review unit. If it is a widespread issue, which we hope it should not, it could be a huge setback for the company.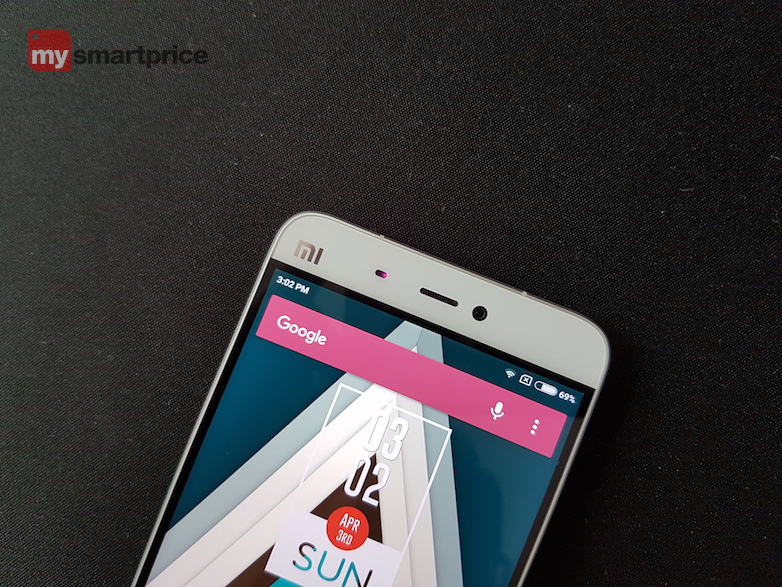 Is 5.15-inch 1080p display enough for a flagship smartphone?
The Mi 5 sports an aptly-sized 5.15-inch IPS LCD display with a screen resolution of 1920×1080 pixels amounting to a pixel density of 428 ppi. On paper, it seems to be a run-of-the-mill display used in many mid-range or even entry-level smartphones. However, it impressed us in real life with its high brightness levels, great contrast (for an LCD panel), and deep blacks. The Mi 4's display was brighter, but the contrast ratio on the Mi 5 is much better.
The Mi 5's display impressed us in real life with its high brightness levels, great contrast (for an LCD panel), and deep blacks.
The content on the display is clearly visible even under direct sunlight. The company claims that it's possible due to its Sunlight Display technology, which automatically adjusts contrast and brightness under direct sunlight. This excellent sunlight legibility is enabled by the addition of four extra LEDs (making the total number of LEDs 16, as opposed to 12 in regular LCD displays) in the screen backlight for increased brightness. Not only is it brighter than most LCDs, it can go quite dark when needed, especially when using it in the night.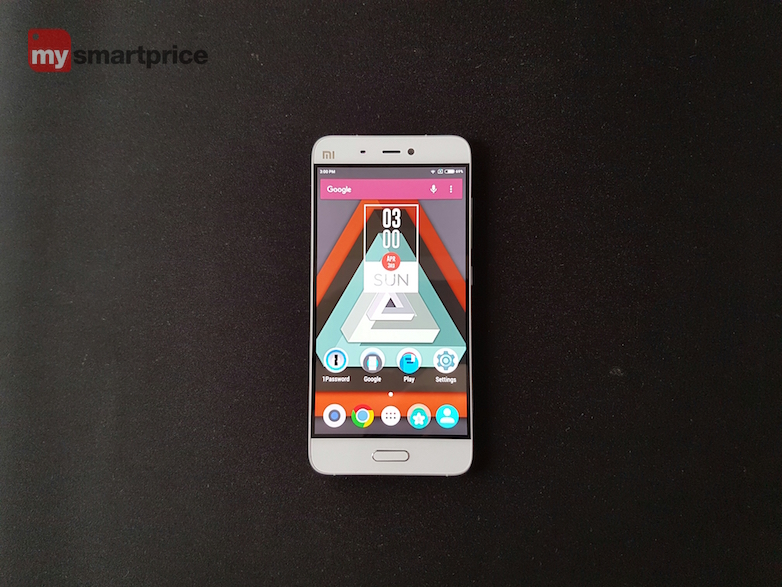 The Reading Mode reduces display glare by applying a yellow tint, and you can control which apps can utilise this mode. The viewing angles are great too as there's rarely any shift in colors, contrast, or brightness even when the display is viewed from odd angles. There is slight backlight bleed near the top of the display, but we're really nitpicking on an otherwise great panel here. Overall, the display on the Mi 5 is really impressive, especially considering its price point. It's not as good as some Super AMOLED displays from Samsung, but it's one of the best LCD displays out there. And that's saying something.
Mi 5 is filled up to the brim with great hardware
We all know that Xiaomi goes for the kill when it comes to specifications, providing features at half the cost of what established brands offer. The Mi 5 is no different. It features a Snapdragon 820 chipset, which is considered the best SoC of 2016. The Snapdragon 820 SoC used in the Mi 5 combines four Kryo CPU cores, Adreno 530 GPU, and 4G LTE into a single package. This is complemented by 3 GB of RAM and 32 GB of internal storage. There's no storage expansion slot though, so you're out of luck if you intend to toss in your existing microSD card. The company most probably won't be launching 64 GB and 128 GB variants (both of which come with 4 GB of RAM) of the device in India.
The Mi 5 features a Snapdragon 820 chipset, which is being considered as the best SoC of 2016.
In terms of connectivity, the smartphone is equipped with a dual-SIM card slot, dual-band Wi-Fi ac/b/g/n, Wi-Fi Direct, Miracast, DLNA, Bluetooth v4.2, GPS (with A-GPS and GLONASS). Additionally, it also features NFC, IR port, and USB Type-C port with a reversible connector. Not to mention, the Mi 5 is compatible with all the 4G LTE networks in India, and it also supports voice calls over the VoLTE standard. In terms of sensors, the device is packed to the gills with an accelerometer, barometer, compass, fingerprint sensor, gyro sensor, and proximity sensor – all of these within a 7.3mm thin body.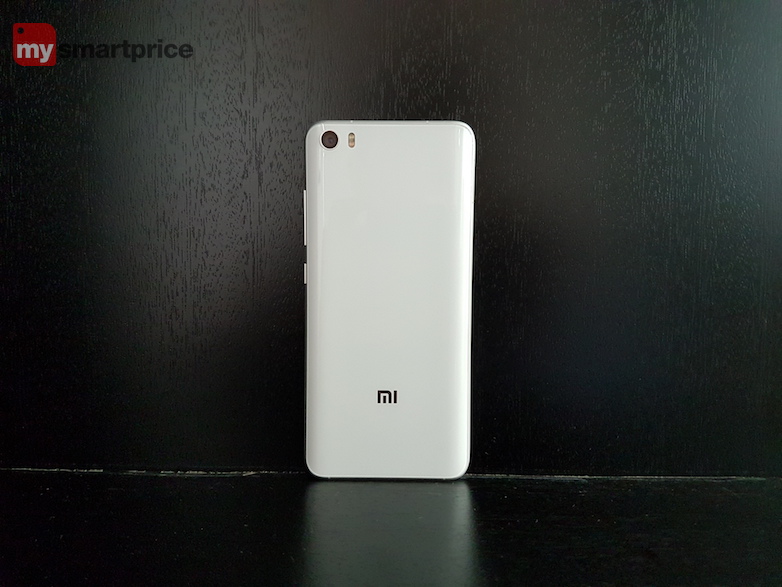 As opposed to the Redmi Note 3, the Mi 5's fingerprint sensor is incorporated within the home button. This makes the Mi 5 the company's first smartphone to feature a physical home button.
MIUI 7 offers everything but the kitchen sink
The latest version of Android (v6.0.1 Marshmallow) forms the base for Xiaomi's MIUI 7 on the Mi 5. As always, MIUI is not just skin deep. The user interface is a heavily customised version of Android, and it feels completely different than stock Android. In line with Xiaomi's other smartphone offerings, the Mi 5 also lacks a dedicated app drawer with all the apps and widgets placed on the home screens. All the icons are packed into rounded square envelopes, which looks ugly for icons such as Chromecast that employ non-square outlines. If you don't like living without a dedicated app drawer, your best bet is to install a third-party launcher like Action Launcher 3 or Nova Launcher.
The lock screen has a clock widget and two app shortcuts. There's also an option to activate 'Daily Lockscreens', which allows you to change the lock screen wallpaper after user-defined intervals of 1 hour, 3 hours, and 24 hours. The device can be unlocked using your fingerprint once you've registered it from the security menu. The notification shade is divided into two tabs: notifications and quick setting toggles. The quick setting toggle can be arranged as per the user's liking. There are five preinstalled themes and more can be downloaded from the theme store.
The latest version of Android (v6.0.1 Marshmallow) forms the base for Xiaomi's MIUI 7 on the Mi 5.
User data can be backed up and synced using Mi Cloud features. It also lets you find the Mi 5 if you misplace it or if it gets stolen. Android 6.0 features such as notification management and app permissions are hidden deep inside the settings menu, and it was quite a hassle to find them. Moreover, the fingerprint recognition mechanism doesn't use Android 6.0's Nexus Imprint API, so it's not compatible with third-party apps that utilize stock Android's fingerprint mechanism. However, the company's own App Lock feature takes care of that. Users can select the apps they want to protect from others.
There are plenty of additional options such as Child Mode, Guest Mode, Do Not Disturb Mode, One-Handed Mode, and button customisation. Guest Mode hides all the private data such as call logs, messages, images and videos, notes, and settings. One-handed mode is for people who find it hard to use the device with one hand, and activating the mode snaps things like the keyboard, dialer, and other things to one side of the screen. There's a feature that lets you share the Wi-Fi network's password using a QR code.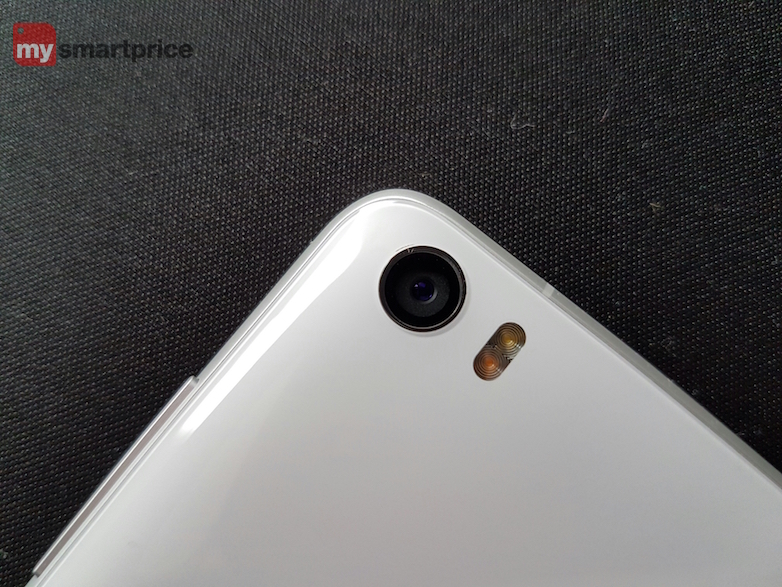 The IR port can turn the Mi 5 into a remote control device. The Mi Remote app, which utilises the IR port, is compatible with most electronics and home appliances. The company said that it will continue to add more devices to its compatibility list. The remote control app turned out to be a very useful feature, especially when we didn't want to get up from the couch to reach the TV or AC remote.
Does 16MP camera with 4-axis OIS deliver?
Xiaomi spent most of its keynote talking about the Mi 5's camera capabilities, and that's understandable since camera specifications are as good as other flagship smartphones released this year. The 16-megapixel primary camera with phase-detection autofocus uses a 1/2.8-inch sensor sporting an individual pixel size of 1.12µm. It's coupled with ƒ/2.0 lens with 4-axis optical stabilization. The camera is accompanied by dual-tone dual-LED flash. The Mi 5 can record 4K videos at 30fps, 1080p videos at 30fps, and 720p videos at 120fps. That's all sunshine on paper, and we've seen time and again that specs don't guarantee performance.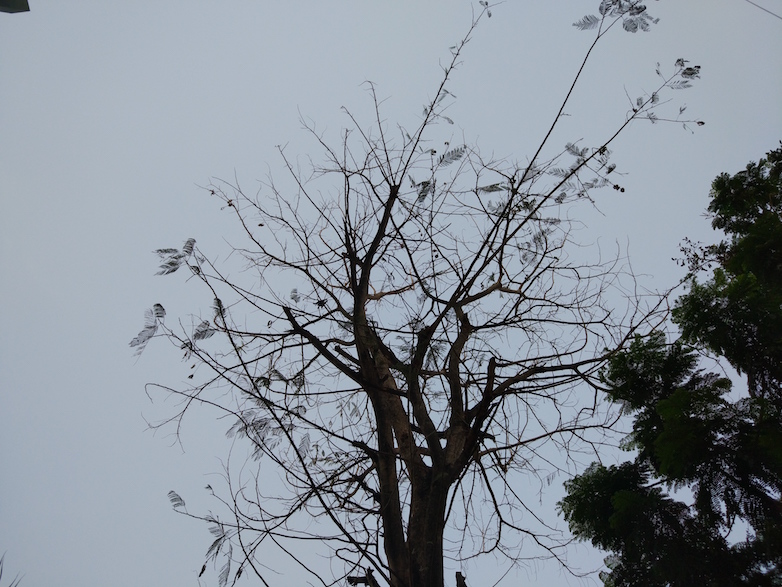 The Mi 5 takes pretty good images in ideal lighting conditions. Pictures captured with the Mi 5 exhibit great detail, accurate white balance, good dynamic range and lively colours. Low light is where everything starts to fall apart. Images clicked in such conditions contain a lot of noise and the camera fails to lock focus on the subject, unless you manually set the focus. Even with ƒ/2.0 aperture, the lens assembly doesn't seem to allow enough light to populate the sensor, which might be the probable cause of below par image quality. Even with all the bells and whistles, it can't compete with the cameras on the iPhone 6S Plus, the Galaxy S7, or even the Galaxy S6.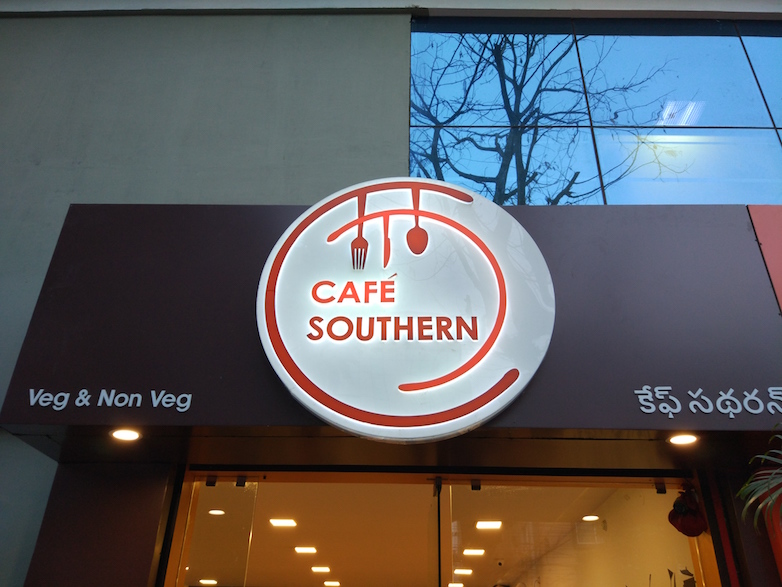 The Mi 5 takes pretty good images in ideal lighting conditions, but falters in low light. it can't compete with the cameras on the iPhone 6S Plus, the Galaxy S7, or even the Galaxy S6.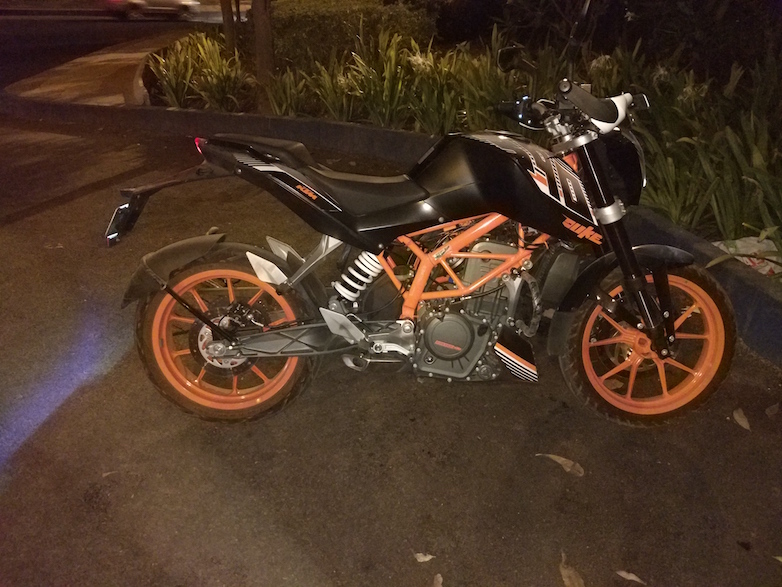 4K videos recorded using the Mi 5 are consistently smooth and sharp. Video stabilisation is better due to four-axis OIS mechanism. You can simultaneously click still images while recording videos. The resolution of those images is same as the video resolution. The 4-megapixel front-facing camera utilises a 1/3-inch sensor with 2.0µm pixel size and lens with ƒ/2.0 aperture. Selfies come out with good details, pleasing colours, and decent contrast. There are inbuilt live filters and a beauty mode with three levels of beautification, depending on whether you want to look barely human or like Edward Cullen.
Does Snapdragon 820 guarantee seamless performance?
Our Mi 5 review unit was equipped with the Snapdragon 820 processor clocked at 1.8 GHz and 3 GB of RAM. The variants with 2.1 GHz Snapdragon 820 chipset and 64 GB or 128 GB storage aren't available in India yet, and the chances of these models making it to the Indian market are pretty slim. The variant that's on sale in India is powered by a lower-binned SoC, so its clock speed is limited to 1.8 GHz and it can't go as high as the other variants.
The Mi 5 generally offers fast and fluid performance, thanks to the Snapdragon 820 processor. However, the phone stutters and lags sometimes, and we think that it's more because of the unoptimised and buggy software than a hardware-based problem. Thanks to a powerful Adreno 530 GPU and thoughtful selection of 1080p screen resolution, the Mi 5 offers great gaming performance.
Thanks to a powerful Adreno 530 GPU and a thoughtful selection of 1080p screen resolution, the Mi 5 offers great gaming performance.
The Mi 5 scored just 80,988 points in the AnTuTu benchmark test (v 6.0.1) as opposed to the company's claims of it scoring over 100,000 points during its official launch in India. Since the Mi 5 is the cheapest smartphone in India with a Snapdragon 820 chipset, it could be the ideal smartphone for mobile gamers who can't afford other flagship smartphones. The fingerprint sensor can detect up to five fingers and is one of the fastest we've ever used, if not the fastest of them all.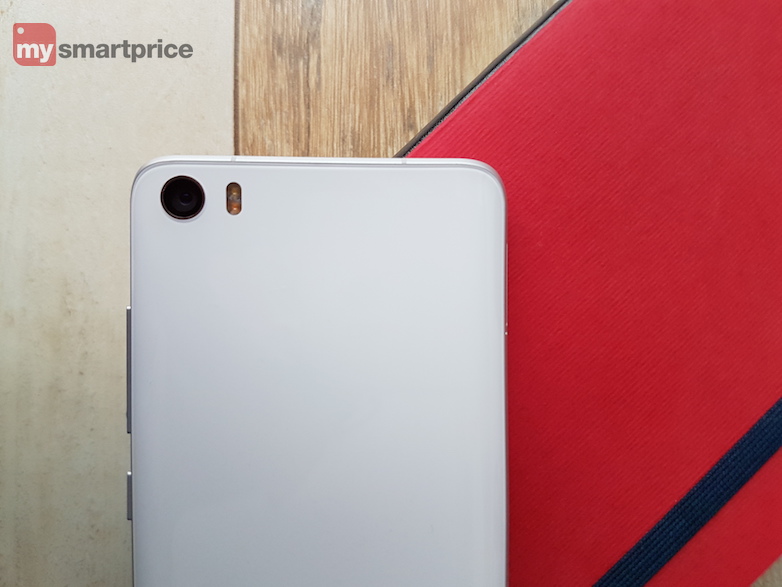 The volume output from the loudspeaker on the Mi 5 was underwhelming, but the call quality was good, and so was the cellular reception. There were no issues in W-Fi reception and GPS locking. However, if you hold the device with both your hands covering the top and the bottom of the device, the Wi-Fi signal drops a bit.
How long does it last on a single charge?
The Mi 5 packs in a 3,000 mAh battery, which Xiaomi claims to be of high-density, is Quick Charge 3.0 compatible. The company claims that the battery charges more than 80 percent within 30 minutes when charged with a Quick Charge 3.0 compatible charger. The smartphone is equipped with a USB Type-C port and the company ships a compatible wall charger, but that's only Quick Charge 2.0 compatible.
After a full charge, the Mi 5 lasted till evening with a screen-on time of around 3 to 3.5 hours.
After a full charge, the Mi 5 lasted till evening, with a screen-on time of around 3 to 3.5 hours. It was always connected to the Internet either through gigabit Wi-Fi or through Airtel's 4G LTE network. We did not find the battery life satisfactory, but since you can top up the battery in 30 minutes, it's not much of a hassle. However, the battery life should've been better, especially since it is the company's flagship smartphone.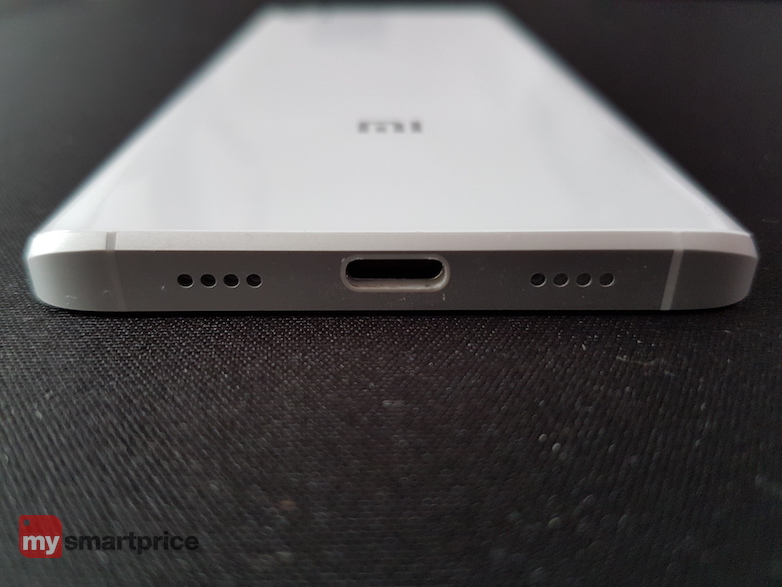 The company's own mid-range smartphone, the Xiaomi Redmi Note 3, trumps the Mi 5 in terms of battery life (due to a 4,000 mAh battery). We feel that the phone is priced twice as much as the Redmi Note 3, it's a crying shame that the battery doesn't last as long as the cheaper model.
Conclusion
The Xiaomi Mi 5, with its high-end specifications, promises flagship-grade performance. Quite incredibly, it even achieves this feat to a large extent. The smartphone sports good design, impressive display, and decent camera. Although MIUI offers great software customization options, it drags the overall performance down due to its inherent bugs and stability issues.
The Xiaomi Mi 5, with its high-end specifications, promises flagship-grade performance. Quite incredibly, it even achieves this feat to a large extent.
It's no surprise that the device can't match the likes of the Galaxy S7 or the iPhone 6s Plus in terms of camera quality, software stability, or battery life. It may sound unfair comparing a mid-end phone with flagship devices from reputed brands, but we can't help but go down that path when the company itself set our expectations by basing the marketing campaign and keynotes around comparing the Mi 5 with higher priced flagships. However, when you consider it in a vacuum on its own merit, the phone is a great package – especially considering its modest price.
Xiaomi Mi 5
What Is Good?
Ergonomic design
Aptly-sized bright display
Good camera
Good performance and smooth gaming
Extensive customisation options
Fast fingerprint sensor
IR port with a great Remote Control app
What Is Bad?
Sharp edges around the display
Camera falters in low light
No storage expansion
MIUI is full of bugs
Underwhelming loudspeaker
Thanks for reading till the end of this article. For more such informative and exclusive tech content, like our Facebook page