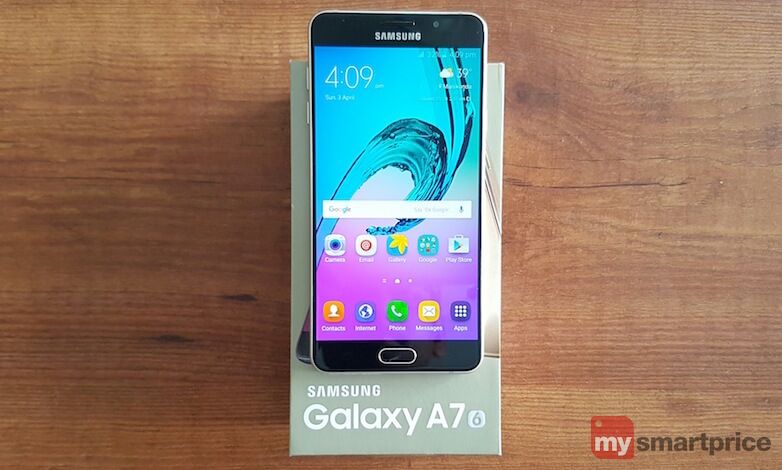 Samsung was criticised in the past for releasing high-end smartphones with cheap plastic shells when others – read Apple and HTC – were releasing smartphones with premium build materials like glass and metal. After the aftermath of the Galaxy S5, the South Korean smartphone giant focussed on resolving the issue with the Galaxy Alpha, which later inspired the Galaxy A series of smartphones. Devices in the Galaxy A series were the first ones from Samsung to feature a full metal design. However, they weren't as well-spec'ed as some of their competitors. Now, Samsung has released successors to all the devices in the Galaxy A series.
What Samsung calls the Galaxy A (2016) series consists the Galaxy A3 (2016), Galaxy A5 (2016), and the Galaxy A7 (2016). There's even a Galaxy A9, but that hasn't been launched in India yet. All these devices come with faster processors, larger memory capacities, upgraded cameras, fingerprint sensors, and more importantly, much larger batteries. We tested the Galaxy A7 (2016) for over a month to see whether Samsung could compete with the likes of OnePlus, Lenovo, Xiaomi, and other smartphone manufacturers who are offering high-end specifications at mid-range prices.
The device comes with a Fast Charger, a SIM card ejector tool, headphones, a microUSB cable, and customary quick help notes.
Design
The design and build of the Galaxy A7 (2016) is quite similar to that of the Galaxy S6. Apart from the physical size, there's little that distinguishes them from the outside. The outer shell is made up of metal (high-quality aluminium) and Gorilla Glass 4. The metal frame can be felt on the edges of the device, while the front and back of the smartphone, which is covered using 2.5D Gorilla Glass 4, have curves towards the edges.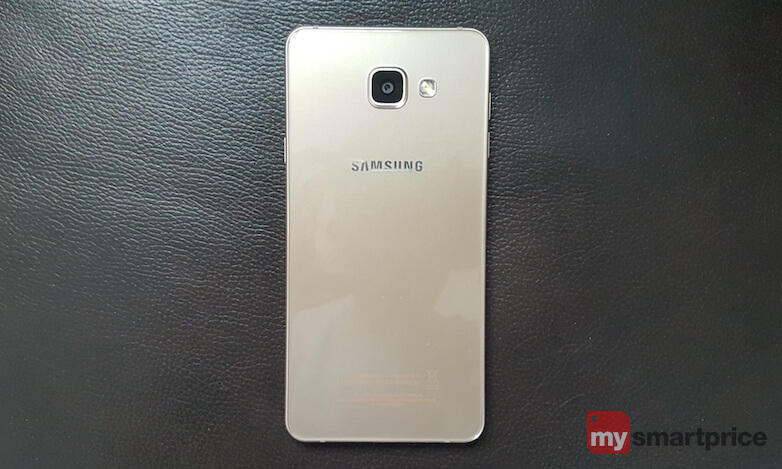 All the physical buttons – home, volume, and power – are thin but tactile. Most importantly, they all are placed at just the right positions, so you don't have to stretch your fingers to reach them. That's true even if you are a left-handed user. The primary SIM card and the microSD card sit into a single frame with two slots that's on the right side of the device. The secondary SIM slot is at the top of the device.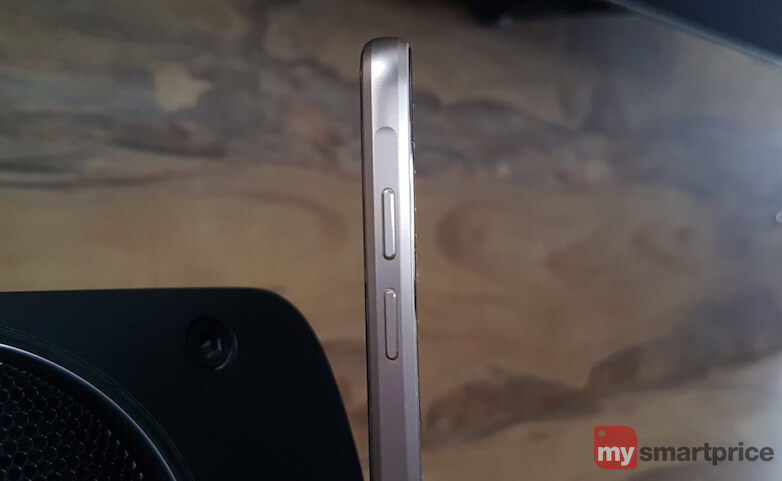 The smartphone is 7.3 mm thin and weighs 171 grams. The device has a nice heft to it, but doesn't feel too heavy at the same time due to well-thought weight distribution. It's nice to hold, thanks to smooth, rounded edges and 2.5D curved edges. However, it can get pretty slippery if your hands are too dry. Surprisingly, the back doesn't catch a lot of fingerprints  even though it's glass. The camera unit doesn't protrude much and sits flush with the rest of the back.
The Galaxy A7 (2016) looks elegant, stylish, and has very good build quality. It looks as good as many high-end smartphones out there if not better. It's surprising to see how much Samsung has improved in terms of smartphone design over the course of just eighteen months.
Display
The 5.5-inch Full HD Super AMOLED display has a pixel density of 401 ppi, and it looks sharp. On paper, the display seems similar to the device's predecessor, but it shows a lot if improvement in real life use. It is much brighter and less reflective than the older Galaxy A7's display. The screen goes even brighter in Auto mode when you go outdoors. Not as bright as the Galaxy Note 5 per se, but bright enough for everything on the display to be visible without any problem.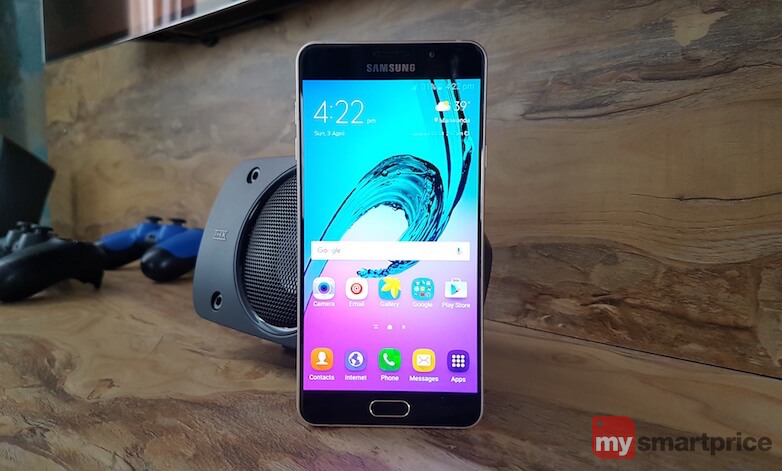 The colours reproduction has improved as well. Out of the box, the device comes with Samsung's Adaptive Display mode, which makes colours look punchier and whites bluer. Basically, the colours look a bit oversaturated, and that's how most people like them. However, you can switch to the Basic mode if you are a fan of colour accuracy.
Hardware
The Indian variant of the Galaxy A7 (2016) comes equipped with an octa-core Exynos 7870 processor, 3 GB RAM, and 16 GB of onboard storage. There's a microSD card slot, so you can expand the storage space by an additional 128 GB. It would've been better if Samsung had shipped the device with 32 GB of onboard storage since most competing smartphones in the price range come with 32 GB of internal storage space. 
The Exynos 7870 has eight Cortex-A53 CPU cores with all of them being clocked at 1.6 GHz. The graphical processing is carried out by ARM's Mali-T720MP2 GPU. Apart from the accelerometer, ambient-light sensor, compass, gyro-sensor, and proximity sensor, the device also rocks a fingerprint sensor. Apart from unlocking the device, the fingerprint sensor can also be used to pay money through Samsung Pay, but the mobile payment solution hasn't debuted in India yet.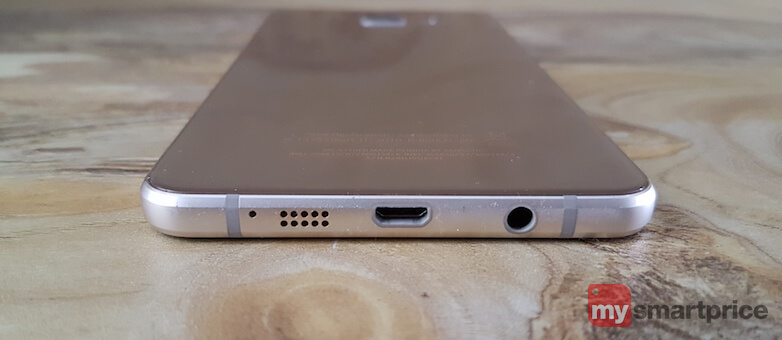 In terms of connectivity, the device comes with two SIM card slots, dual-band Wi-Fi b/g/n, Wi-Fi Direct, Bluetooth v4.1 (with LE for connecting smartwatches and fitness trackers), NFC, GPS (with A-GPS and GLONASS), FM Radio, and a microUSB v2.0 port. Both the SIM card slots are compatible with 4G LTE networks in India.
Software and Apps
It has been more than eight months since the release of Android Marshmallow, but Samsung has shipped the Galaxy A7 (2016) with older version of Android (v5.1 Lollipop). As usual, Samsung's TouchWiz UX is layered on top of Android, but it has been dialled down when compared to previous versions. New TouchWiz brings forward a flatter design and support for third-party themes. 
Unlike many smartphones from Chinese vendors, Samsung ships its Android smartphones with dedicated app drawers. You can rearrange apps in the app drawer as per your liking. There's an option to group apps in a folder. App grid size customisation is possible, and you can set home screens and the app drawer to show five apps in a row instead of four. Quick setting toggles can be rearranged as well.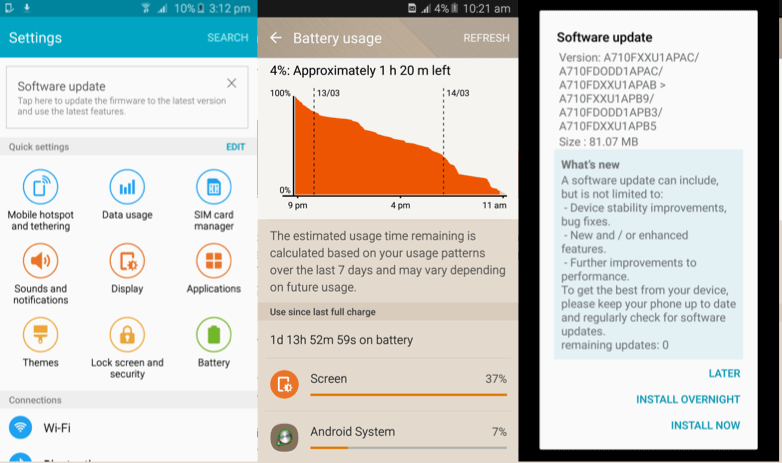 There's significantly less bloatware, but you can still find the Flipboard-powered 'News Briefing' news app on the leftmost home screen. The good news is, you can disable it and act like it never existed. However, you can't uninstall it completely. If you are a casual news reader, I would recommend that you customise the News Briefing section and add news sources that you find interesting.
The Theme Store is where you can find existing and downloadable themes. A theme can change the wallpaper, lock screen animation, icons, and UI colour combination of the phone's software. There are some good looking themes in the Theme Store. Some of them are made specifically for the Galaxy A (2016) smartphones. If you like Google's stock Material UI design language, some third-party themes let you enjoy it.
The fingerprint sensor can be used to secure the device, but it's a shame that only three fingers can be added. On the contrary, you can add up to five fingers in high-end smartphones like the Galaxy S6 and the Galaxy Note 5.
The Multi Window feature lets you use two apps at once. You can pin an app on the top half of the display and the other app at the bottom half of the display. This feature works well with most apps. However, Google is bringing a similar feature natively with Android N later this year.
Camera
The Galaxy A7 (2016) is equipped with a 13-megapixel primary camera and a 5-megapixel secondary camera. Both, the rear-facing and the front-facing cameras, have wide ƒ/1.9 apertures, which means that they can intake more light for better results. The rear-facing camera also features optical image stabilisation, which improves image and video quality, especially in low-light conditions.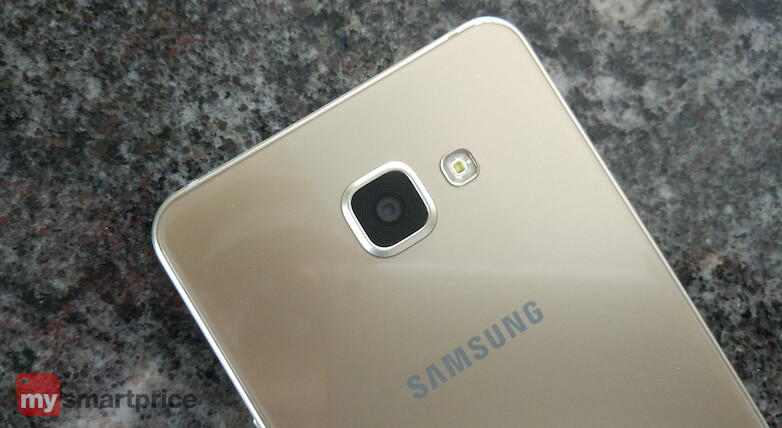 The camera app is quite simple and easy to use. You can launch the camera app from anywhere, even from the lock screen, by double pressing the home button. The app opens under two seconds with the launch shortcut. You can even download multiple camera modes from the Galaxy Apps Store or from within the camera app. You can click wide-angle selfies using the Wide Selfie mode in the camera app.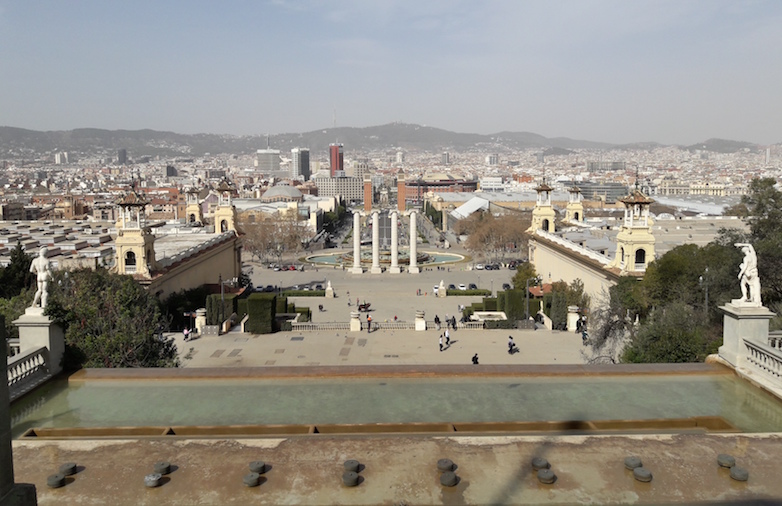 So what exactly are you missing in the camera department when compared to high-end devices like the Galaxy S6? Well, first off, the 13-megapixel camera sensor (1/3.06-inch Samsung S5K3L2 that was used in the Galaxy S4) is not that great. It's a 4:3 sensor instead of a 16:9 one. Autofocus is slower and hunts for focus every now and then. You also lose out on Auto Live HDR and most options in the Pro Mode. Moreover, there's no 4K video recording, which is sad considering the price of the device.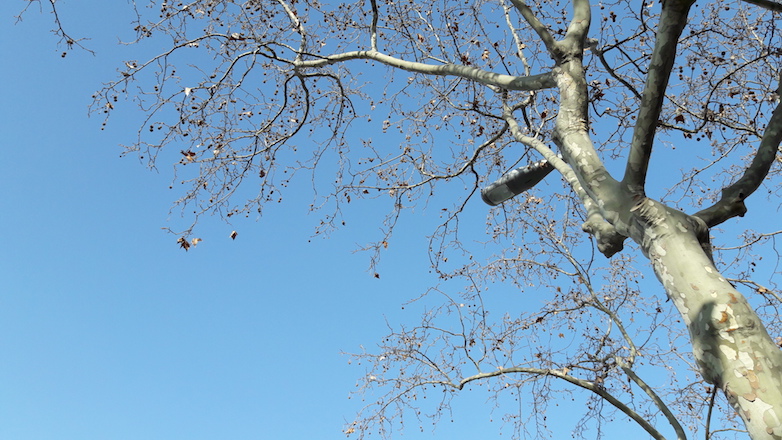 Coming to the image quality, there's plenty of detail in the images and the dynamic range is good. However, you can see a bit of noise when you pixel peep. On a positive note, the camera is fast, which is a great thing to begin with. You know, capturing images in time without losing the moment means a lot. Also, selfies captured with the Galaxy A7 (2016) turn out better than the ones captured using the Galaxy S6 and the Galaxy Note 5.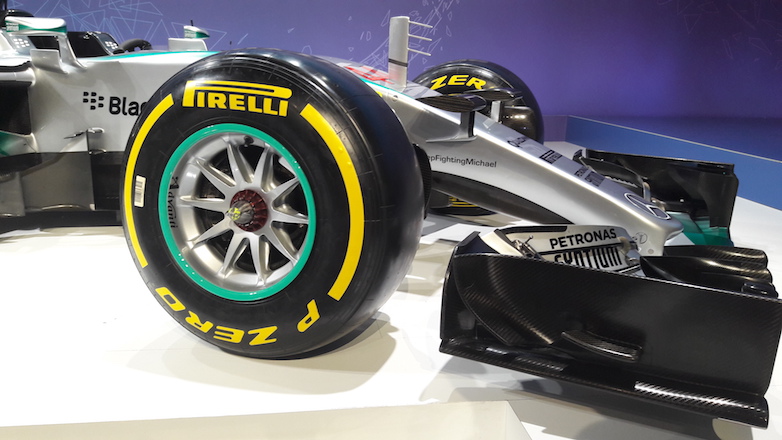 The front-facing as well as the rear-facing cameras on the Galaxy A7 (2016) can record 1080p videos, but just at 30 fps. Yes, the 1080p 60 fps video recording mode is missing when compared to last year's Galaxy S6 and Galaxy S6 edge. Videos are smooth and rich in details, but not as good as the ones captured using the company's recently released high-end smartphones.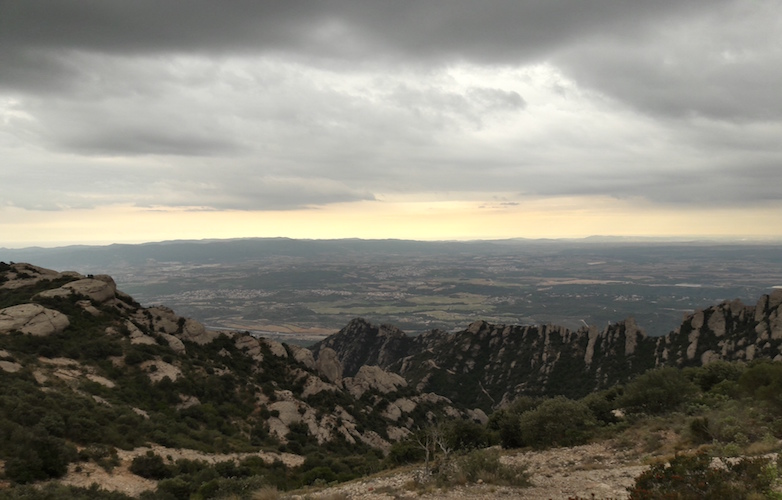 Audio and Video
The Galaxy A7 (2016) can be a great entertainment companion as it sports a large and bright display as well as good battery life. Apart from the great hardware, Samsung has also shipped feature-packed audio and video players on the smartphone. Its Gallery, Music Player, and Video Player apps are one of the best in the smartphone industry. 
The Gallery app can list images and videos on the device, and also it gives the user an option to share (and even print images) and edit those files. Image editing options include cropping, basic image correction, auto-adjustment tool, effects, drawing, as well as a collage maker and an animated GIF maker.
Samsung's audio and video players are downright impressive. Apart from all sorting and listing options that you generally find in other audio players, you also get a 7-band sound equaliser. If that's too complex for you, there's an easy option to fine-tune the audio output to your liking using just two knobs: one that lets you adjust the amount of bass and treble, and the other that lets you find a balance between instrument and vocals. Other sound effects such as 3D, Bass, Clarity, Concert Hall, and more are present as well.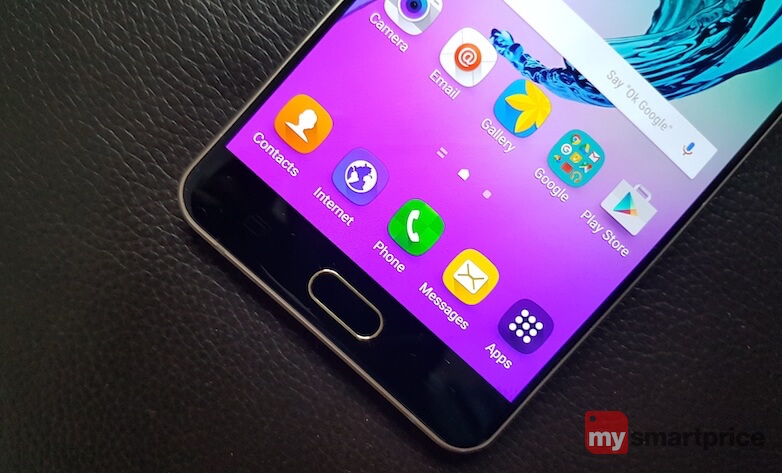 The volume through the loudspeaker is clean but not very loud. Similar is the case when listening to audio through headphones. Audio quality through headphones is very good though. The Adapt Sound feature lets you tune the audio output according to your hearing. Also, sound effects in the music player work only when you are listening through headphones. Coming to the file format support, the music player can play all the common file formats (MP3, WMA, and AAC) along with high-resolution FLAC and WAV files.
The video player can play various file formats, and it does it in style. There's an option to play videos in a pop-up window. It is also compatible with subtitles, so you can watch and understand non-native movies with the help of subtitles. Moreover, you can also trim videos. However, there's one feature that we missed a lot. There's no option to share (wired or wireless) the videos on a big screen.
Performance
The Exynos 7870 with eight 64-bit cores clocked at 1.6GHz does the job well. The phone runs smooth for most of the time. Multitasking is smooth too, thanks to 3 GB of RAM. You can even play casual games without any problem, but high-end games skip frames. Other than that, pretty much everything runs smoothly. 
There's a split screen multitasking mode on the Galaxy A7 (2016), and you can even have floating apps that can be minimised to Facebook Messenger's chat head style pop-ups. Even when running multiple apps at once, the device doesn't stutter. The fingerprint sensor is quite fast at unlocking the device and while authenticating the user while logging into some websites and apps.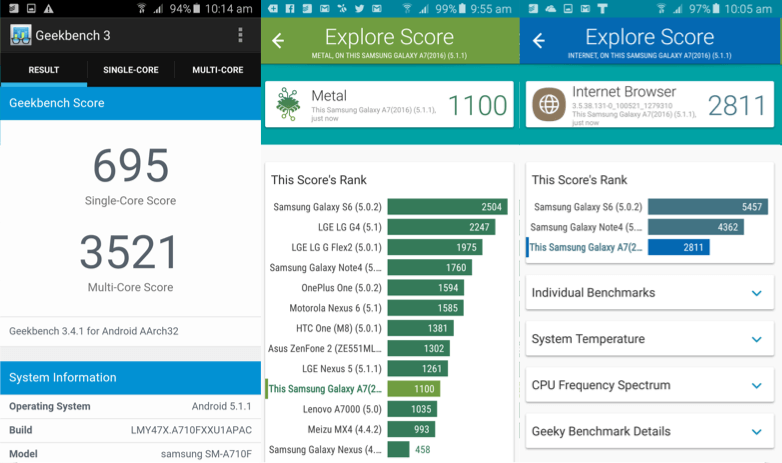 The cellular reception was rock solid throughout. The device was able to hold onto the cellular signal where most other smartphones fail to do so. Wi-Fi reception and Bluetooth performance is good too, and you won't find any problem on the connectivity front. People on the other side of the voice call were able to hear us properly without any issues. The loudspeaker wasn't very loud, but it's loud enough that we didn't miss any call.
Battery Life
One of the best things about the Galaxy A7 (2016) is its large battery capacity: 3,300 mAh. The device is compatible with Samsung's Fast Charge mechanism, a rehashed version of Qualcomm's Quick Charge 2.0. This means that the Galaxy A7 (2016) can be fully charged within 2 hours (1 hour 40 minutes to be precise).
The device even comes with App Optimisation, which tries to improve battery life by automatically closes the apps which have not been used for more than 3 days. There's an option to whitelist the apps that you want to be opened at all times. Similarly, you can also blacklist the apps that you don't want to run in the background. We used four email accounts on real-time sync, a bunch of messaging, social networking, and shopping apps on the device.
When it comes to battery life, we were able to use the Galaxy A7 (2016) for more than 36 hours even with heavy usage pattern. We were able to get around six hours of screen-on time. The battery life consistency improved after one week since we started using the device. Using two SIM cards will bring down the battery life to one day with moderate usage.
The device will last for two days easily on a single charge for people with lighter usage pattern. People who like to browse and play games a lot can expect at least a full day worth of usage with the Galaxy A7 (2016). No matter what your usage pattern is, the device will last a complete day on a single charge. If you want more, you can either use the Power Saving Mode or the Ultra Power Saving Mode.
The Ultra Power Saving Mode will turn everything off except voice calls, messages, and a limited number of selected apps. It even turns the display into greyscale mode to make full use of Super AMOLED display and save battery power. Moreover, mobile data turns off when the display turns off while using this battery saving mode.
Conclusion
The Galaxy A7 (2016) is a top-notch smartphone with solid build quality, impressive design, bright and colourful screen, a decent camera, and smooth performance. If you want a premium and reliable dual-SIM smartphone with a big screen, good camera, a fingerprint sensor, and especially, a long battery life, this is it. We would've liked if Samsung offered the device at a lower price though. 
There are some other offerings from the likes of Xiaomi, Lenovo, and OnePlus that offer better specifications at half the price. However, they lack reliability and the fit and finish as well as the premium design that the Galaxy A7 (2016) offers. If you can live with a smaller screen and even shorter battery life, but want a superior camera performance, have a look at the Galaxy S6, which is being sold for almost the same price as the Galaxy A7 (2016).
Samsung Galaxy A7 (2016)
Rs 33,400
What Is Good?
Premium design with solid build quality
Sharp and bright Super AMOLED display
Camera offers good image and video quality
Stable software
Great call quality
Extra-long battery life and fast charging support
What Is Bad?
No 4K video recording
Loudspeaker can be easily muffled
No Android 6.0 Marshmallow yet
Priced higher for what it offers
Gets warm while charging