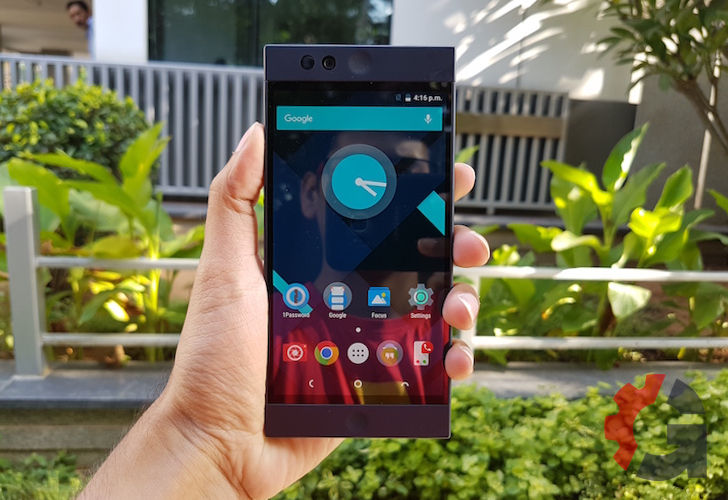 When I laid my eyes on the Nextbit Robin for the first time in its Mint avatar, I was awed by it, and I'm sure that I wasn't the only one who got excited after watching its introductory Kickstarter video. To summarize its impact, the Robin reached its funding goal of $500,000 within 12 hours and its stretch goal of $1 million within the next fifteen days.
The company's designers have brought a fresh take on smartphone design in a sea of indistinguishable Android devices. For now, the Robin has managed to create a distinct identity for itself, and it won't be mistaken for any other device in the market from a mile. However, its design was not the only interesting aspect about the Nextbit Robin. The company, which was founded in 2013, claimed that the Robin is the first "Cloud-First Design-Forward" smartphone that is smarter than other smartphones as it can back up your data – images, videos, music, and apps – to the cloud when it runs out of internal storage. Every Robin owner is eligible for 100GB of free cloud storage on the company's secure servers.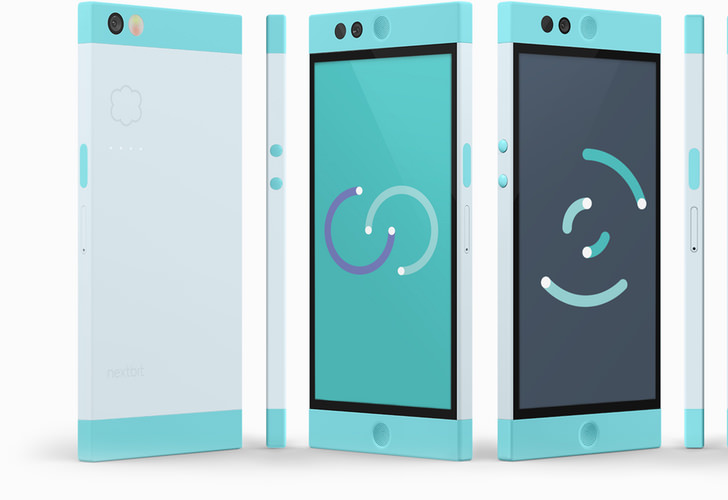 The company's crew consists of experienced people from Google, HTC, Amazon, Motorola, Cyanogen, Skype, Apple, and Yammer. Some of them have also worked on iconic devices like the T-Mobile G1 (first commercial Android smartphone ever), HTC Nexus One, HTC Evo, HTC One M7, and HTC One M8. I was pretty excited to buy this device due its fresh design, interesting cloud concept, and its value-for-money price tag.
The Nextbit Robin was launched in India on May 24 for Rs 19,990 exclusively through Flipkart. I booked the device when it was in its Kickstarter phase, but the device arrived at my doorstep eight months later due to some "regulatory" issues. Notwithstanding these issues, I was still excited to use the device. Here's my review of the Nextbit Robin after using it for more than three weeks.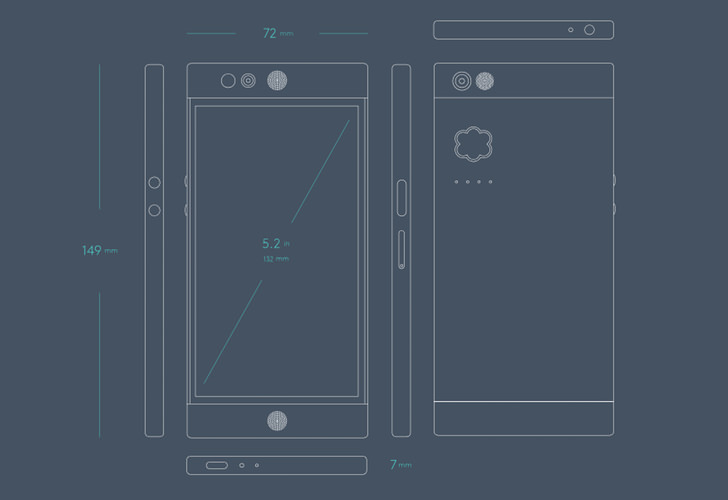 Nextbit Robin Specifications
5.2-inch IPS LCD 1080p display with Gorilla Glass 4 protection
13-megapixel rear-facing camera with phase-detection Autofocus, F2.2 aperture, Dual-tone LED flash, manual mode, and 4K video recording
5-megapixel front-facing camera
Qualcomm Snapdragon 808, 3GB RAM, 32GB internal storage, and 100GB cloud storage
Android 6.0.1 Marshmallow
Dual front-facing speakers
Fingerprint sensor
Single-SIM (Nano-SIM) LTE (with only Band 3 support for India), dual-band Wi-Fi ac/b/g/n, Bluetooth 4.0 LE, NFC, GPS, USB 3.0 Type-C, and 3.5mm headphone jack
2,680mAh battery with Quick Charge 2.0
149.3×72.1×7.2 mm; 150g
Design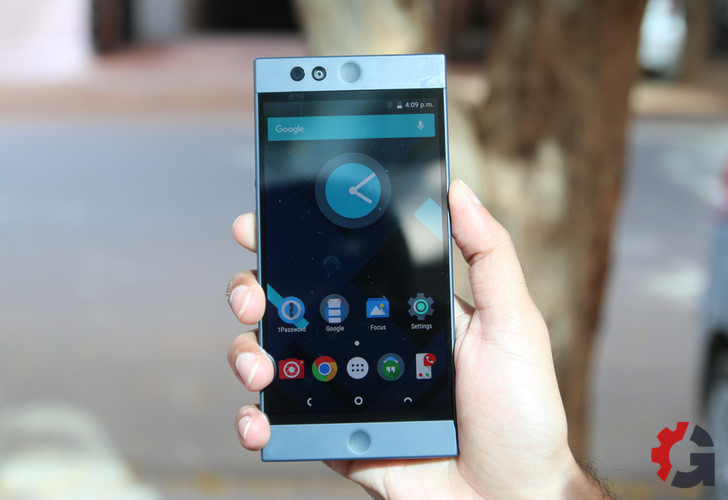 Right off the bat, the Nextbit Robin looks awesome. Ex-HTC designer Scott Croyle and his team made sure that the Robin turned heads and grabbed eyeballs. Its chocolate bar design looks as basic as it can get, but still manages to look fresh, especially in its Mint color. Even though the Robin has a soft-touch polycarbonate unibody, it looks and feels better than some of the metal unibody phones out there. Its corners are pointed but this wasn't much of a hindrance as I was able to grab the device in my palms and use it comfortably.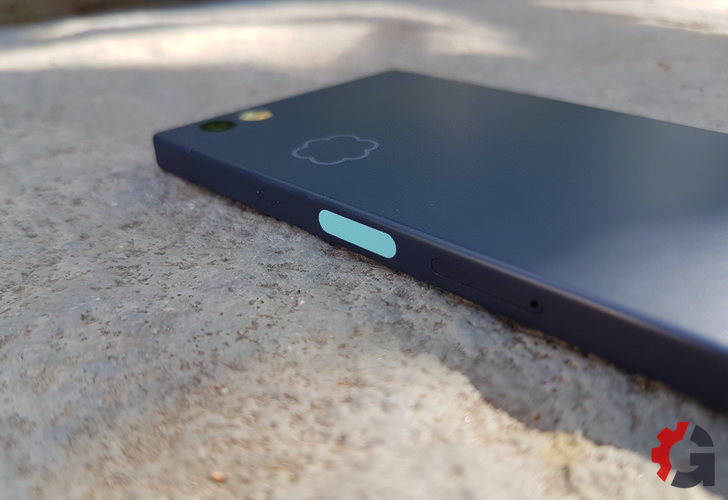 The power and volume buttons are placed just about right, but the power button sits too flush with the surface, making it is too hard to locate the button without looking at the device. The power button also doubles up as a touch-based fingerprint sensor. If you already own the device, you should try out the bundled Mesh cover which eases the process of locating the power button thanks to the cutout. The volume buttons are tiny but offer decent tactility.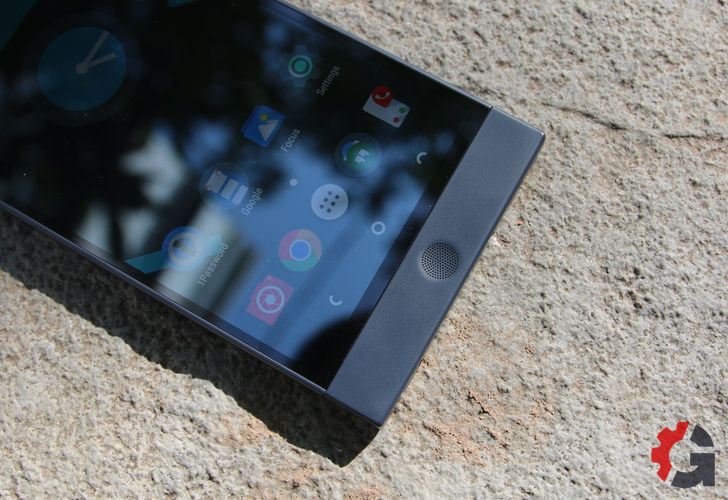 Two loudspeakers on the front of the device provide stereo audio and do a decent job at stereo separation, at least as far as audio on smartphones goes. The headphone jack and the USB port are oddly placed. It would've been better if the headphone jack was placed at the bottom of the device, but the company decided to put it at the top which made it hard for me to use the device while I was listening to music through my headphones. Unlike most smartphones, the USB Type-C port is not centered, and it will take you some time to adjust to it. The notification light at the bottom of the device is a nice touch, as it's visible no matter how you place the device on the table.
Four additional LED indicators below the Nextbit logo at the back of the device light up when the device interacts with the cloud storage. The device feels lighter than is normal for smartphones, and that was also the same reaction from everyone who held the device for the first time. You can comfortably use the device without any case as its polycarbonate body can take a few bumps and drops without any problem.
Display
The aptly-sized 5.2-inch 1080p display on the Robin is protected using a Gorilla Glass 4 panel. The IPS LCD panel is plenty sharp at 423PPI but doesn't go as bright as I would've liked it. I faced several problems while using the camera, Google Maps, and even my password manager app under direct sunlight. Moreover, the display can't get dim enough for comfortable use at night even with Adaptive Brightness activated.
The color reproduction is good, but there are only two screen modes to choose from – Standard and Dynamic. The display has decent contrast and black levels for day-to-day usage, but it can't match Samsung's or OnePlus X's AMOLED panels. There's nothing special about Robin's display.
Camera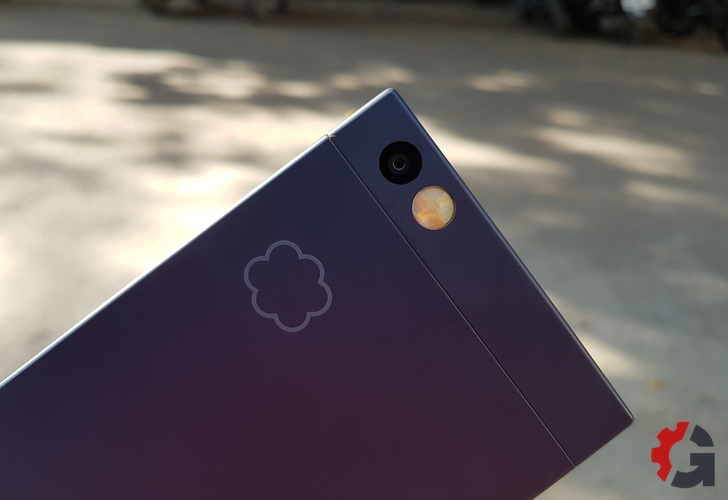 Evidently, the company didn't brag too much about the imaging abilities of the Robin as the device is neither high on megapixel numbers nor does it come with OIS or some laser-assisted focusing technology. However, the 13-megapixel primary camera sensor is assisted by a newer phase-detection Autofocus mechanism and Dual-tone LED flash for natural-looking shots taken in low light using flash.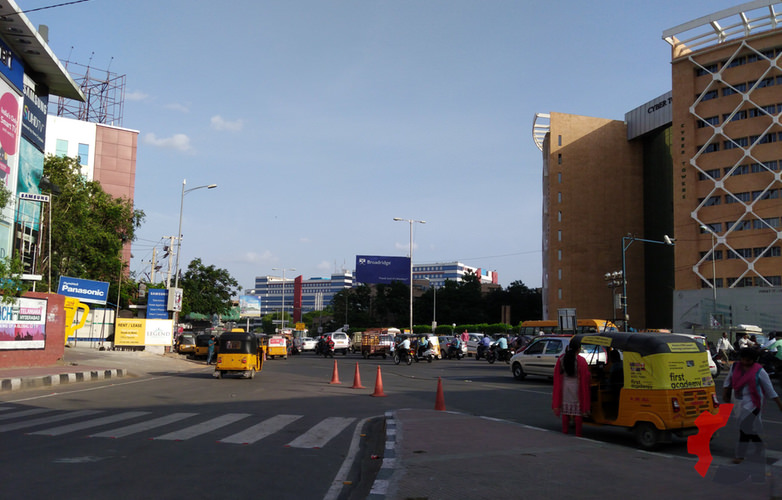 You can double press the power button to open the camera app when the device is in sleep mode. However, that doesn't help much as the camera app takes forever to load and even the focusing is too slow. There are three camera modes: auto camera, manual camera, and video. In the manual mode, you can adjust white balance, exposure, ISO and focal length. The camera UI doesn't rotate to portrait mode when using the manual mode.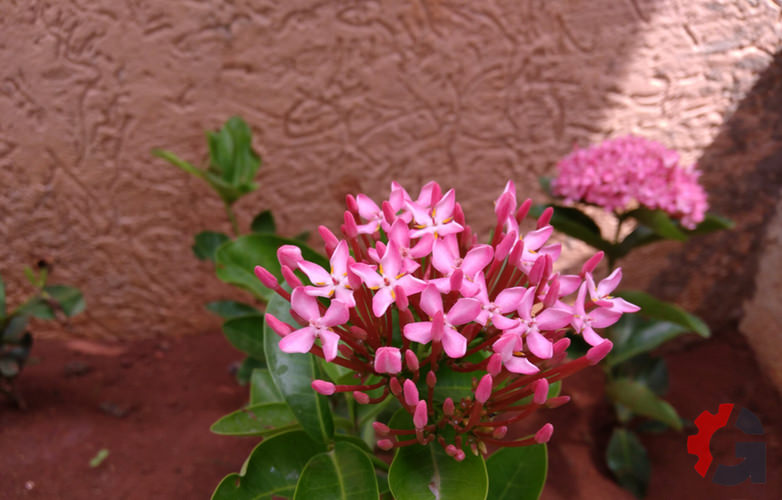 There is enough detail in images shot using the Robin, but you can also spot artificial noise while pixel peeping. Also, the amount of detail starts to reduce once the ambient light decreases. As there's no OIS in the camera, it can't compensate for low light by lowering the shutter speed. Naturally, noise starts to creep in when images are shot in low light conditions like in a dimly-lit restaurant. Exposure was mostly good, but highlights were blown when there was too much light.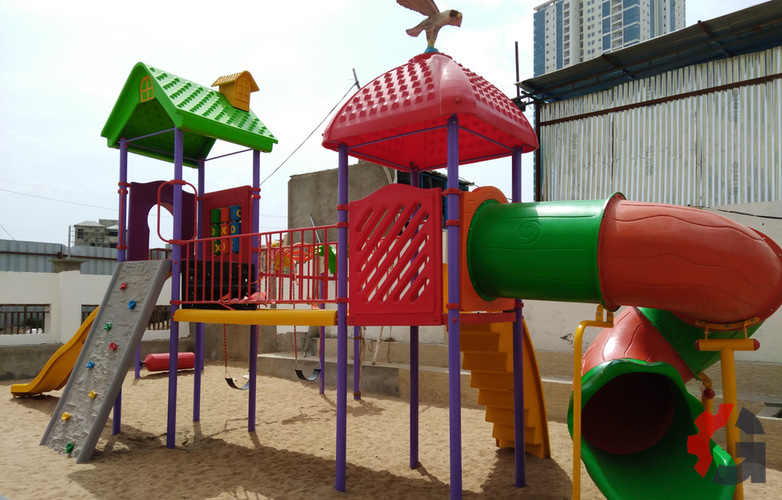 The Robin can record 4K videos at 30fps using the primary camera and 1080p videos using the secondary camera, and the results are only satisfactory for a device in its price range. There's no 60fps mode when recording 1080p videos even though the chipset clearly supports it. Once again, OIS would've compensated for shakes for smoother videos, but since OIS is absent, there's nothing one can do about it.
Selfies shot with the front-facing camera are a tad too soft and lack detail. Clearly, Nextbit has a lot of work to do in the camera department.
Software & Cloud Integration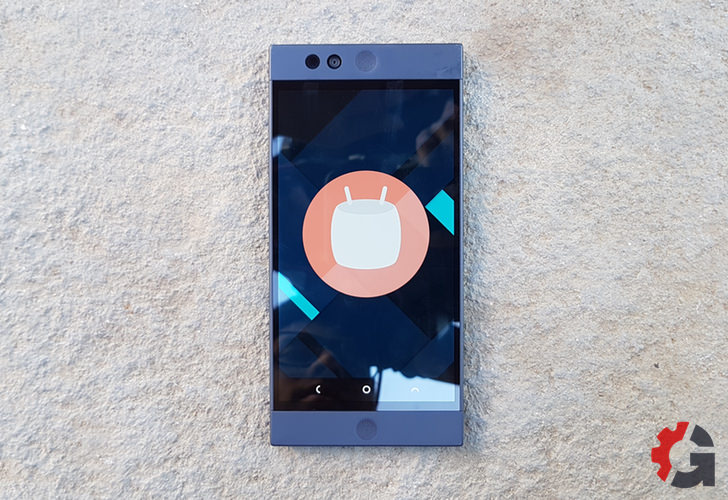 The Robin comes with Android 6.0.1 Marshmallow out of the box with customized UI and "deep cloud integration." It comes with 100GB of cloud storage and the device automatically backs up the least used stuff – apps, games, and photos – to the cloud whenever you run out of internal storage. Full-sized images captured using the camera are replaced with screen-sized images. Whenever you try to zoom into a backed up image in the gallery, the device downloads the full-sized file.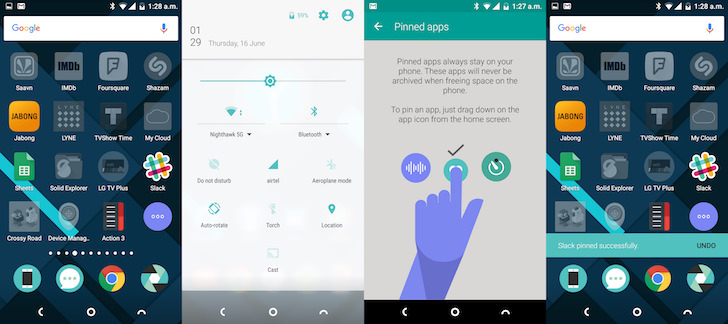 When you manage to fill up 32GB of internal storage, apps are moved to the cloud, and greyed-out icons replace them. What this does is, it backs up the app and the corresponding app data to the online storage and uninstalls the app from the device. When you need to use it again, you just need to click it and the device re-downloads it, installs it once again, and you're ready to go.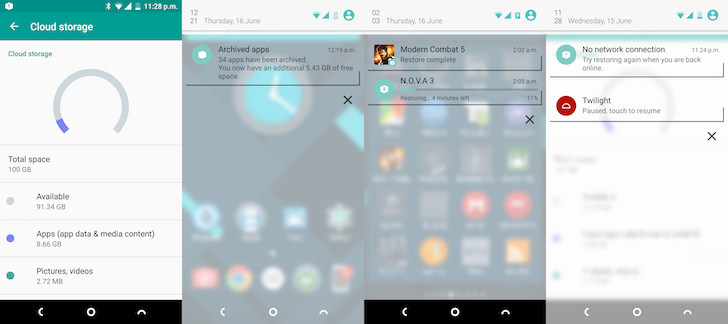 I did some digging and found out that Nextbit has hacked the operating system in way that it thinks the 100GB cloud storage as a microSD card. This is as seamless as Nextbit could make this process. However, all of this looks good only on paper, but not in reality. Unless you pin the most important apps to the system, there's no way you can tell which apps it removes from the internal storage. Moreover, it takes several seconds for any app to download and reinstall. Once I tried to download a couple of games and met with an error. I could no longer download those games nor pin them to the system. Those greyed-out icons are still there, and I can't do anything about them.
There's no proper app drawer, and it's hard to go through pages of apps that aren't sorted alphabetically. To solve this, Nextbit made a makeshift floating widget that shows a list of installed apps, which you can also use to see all the pinned apps in a single list, but even that doesn't work well. If you're someone who, God forbid, uses a third-party launcher, there's no way to pin apps. The bundled app launcher also makes it insanely hard to use widgets. There's no marker to know whether an app is pinned or not. You'll have to repeat the gesture with every important app to make sure that they're pinned.
There's no way to explore what's inside the cloud storage. Tapping on the cloud storage option in the 'Smart Storage" menu doesn't do anything except show how much storage is being used by the particular type of data. I am yet to take data costs of this cloud implementation into account. Data costs a lot in India, and most importantly, data speeds are quite inconsistent across the country. The Robin has only partial support for LTE bands in the country, so Robin's owners in India needs to depend on home or office Wi-Fi to use its cloud benefits seamlessly.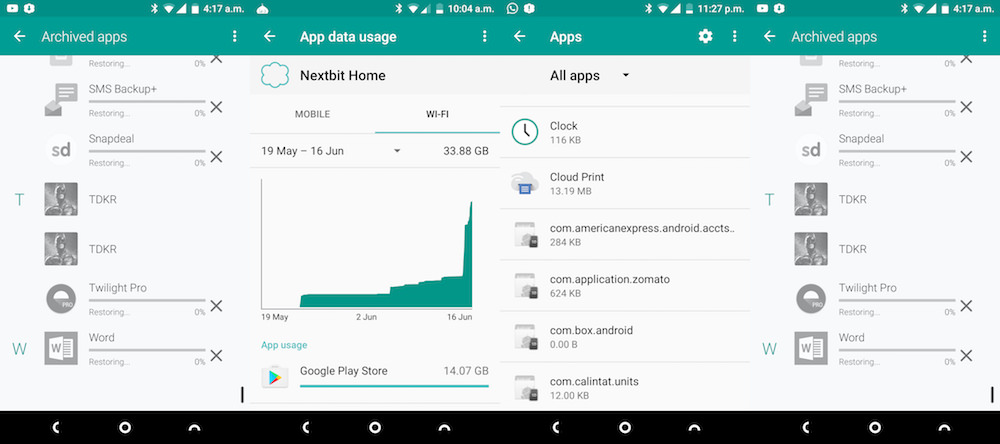 I understand that the company wanted to make this process as simple and as 'it just works' as possible, but they've failed at it. That's what you get for trying to reinvent the wheel. If there's already a simpler solution to remedy limited internal storage (read microSD card slot), why put in so much effort to build a cloud system from scratch? I guess the company tried to innovate for innovation's sake and stay away from the crowd of Android smartphone makers who are offering high-end specifications at low prices. Not only did the company integrate cloud the wrong way, but they also made the feature the central piece of the Robin.
MicroSD cards are cheap, and they are a no-nonsense way to back up data and expand storage space. Moreover, microSD cards can be swapped for transferring files to and from other devices. It would've been a lot easier for Nextbit to go with a microSD card slot. Either people don't need what Nextbit is selling, or they're far ahead of time, and the market isn't ready for Robin's cloud-related features.
Performance
The Robin came in at a time when the smartphone industry was going through an SoC emergency. The best SoC provider had released a family of underperforming, unstable chips in 2015. Using 2014's chips wasn't going to be an easy decision for Nextbit since consumers always look for the newest hardware in the specs list.
The folks at Nextbit decided to go with the Snapdragon 808 SoC, which was said to be more stable than the Snapdragon 810. However, neither of these are stable enough at their highest clock speeds. The Snapdragon 808 is paired with 3GB of LP-DDR3 RAM and 32GB of internal storage. General performance was fast, but the device had hiccup whenever it recovered an app from the cloud and installed it in the background.
Gaming performance was good too, but the phone started to heat up after five minutes into my gaming session of Modern Combat 5. I could sense that the rear part of the device heated up after a few minutes, especially the area near the camera and the company's logo. It would've been a tough decision, but the company should've stuck with Snapdragon 801 since it runs a much cooler than the Snapdragon 808 and its graphics performance is good enough to drive a 1080p display.
Stereo loudspeakers on the device are decently loud, but they can't go as loud as the speakers we've seen on some flagship HTC smartphones. Moreover, the loudspeakers aren't sharp enough for voice calls, which becomes apparent after a couple of voice calls. There were no problems with Wi-Fi and signal reception. The side-mounted fingerprint sensor is Robin's redemption – it's extremely fast and accurate.
Battery Life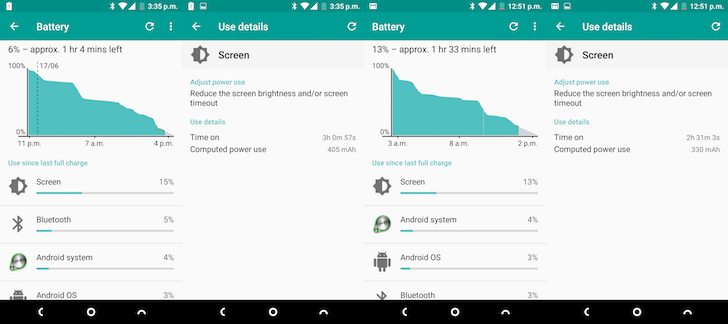 The Nextbit Robin comes with a 2,680mAh non-removable battery, which uses the USB 3.0 Type-C port for charging. It takes an hour and 50 minutes to top up the battery from nil. On mixed usage, the phone lasted no more than 16-18 hours with 2.5-3 hours of screen-on time. These dismal figures mean that the Nextbit Robin has a below average battery life and a reason enough to not recommend it to consumers. Frankly, Nextbit should've equipped the Robin with a larger capacity battery, maybe a 3,000 mAh one, for decent battery life.
Conclusion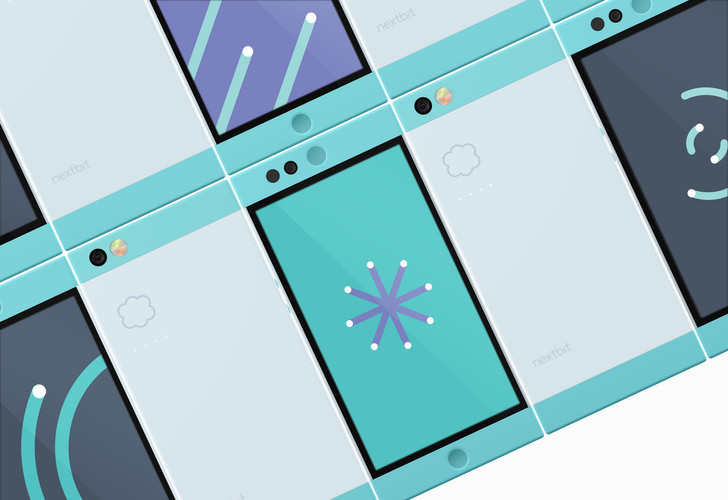 The Nextbit Robin showed a lot of promise on paper with its fresh design, interesting cloud concept, and decent hardware specifications. However, in reality, the Robin ends up being a sub-par Android smartphone with bad cloud storage implementation with almost no user control, poor camera, and bad battery life when some of its competitors are offering specs to die for and good performance. We do not recommend the Nextbit Robin unless all you're looking for is something unique.
Software and Cloud Integration
5.0/10
What Is Good?
Interesting, fresh, unique design
Clean, bloat-free UI
Fast and accurate fingerprint sensor
Decent stereo loudspeakers
Fast Android security updates
What Is Bad?
Bad cloud storage implementation
Partial support for LTE bands in India
High 4G LTE cost makes cloud integration harder in India
Slow camera with subpar image and video quality
Performance takes a hit during cloud backup or restore
Bad app launcher
Bad battery life