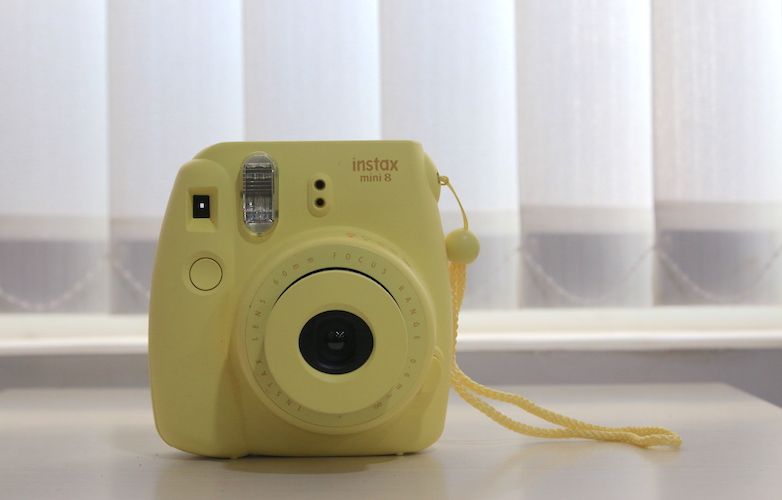 Fujifilm's Instax range of products have been receiving favourable reviews in the parallel universe of analog photography ever since they first came onto the scene. This was even as smartphones were beginning to occupy centre-stage in the world of photography. The Fujifilm Instax Mini 8 is one of five Fujifilm Instax Mini cameras currently selling in the country that uses Instax Mini film. The camera features a cute and compact body design, and is available in seven colours! However,it doesn't offer you much manual control over picture taking, and cannot be called much more than a point-and-shoot camera.
Build and design
How sturdy can you expect a camera built entirely of plastic to be? The Fujifilm Instax Mini 8 has a completely plastic body that seems toy-like in design. Having said that, its build quality seems better than both the Instax Wide variants available currently. There are colour alternatives to the bright yellow review unit Fujifilm sent me. I'll admit it does look kinda cool even in yellow, although the colour makes it impossible to use on the streets without being conspicuous.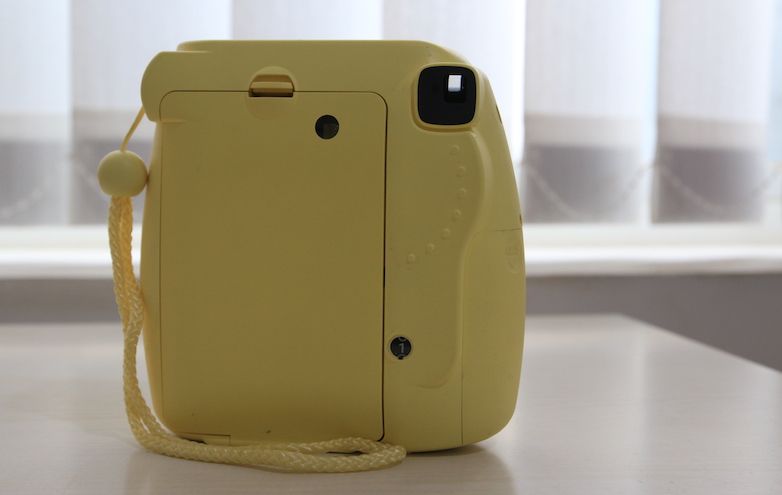 I had a bit of a problem with the grip, which I thought was rather small. My right hand wouldn't wrap around the grip properly, and I had to be extra careful so the camera wouldn't fall out of my hand. The camera's viewfinder has a portrait orientation, which is unusual. Although smaller than previous Instax Mini models, the Instax Mini 8 will not fit into your pocket. You could throw it into your bag, though. The camera is lightweight, and carrying it around shouldn't pose any significant problems.
Performance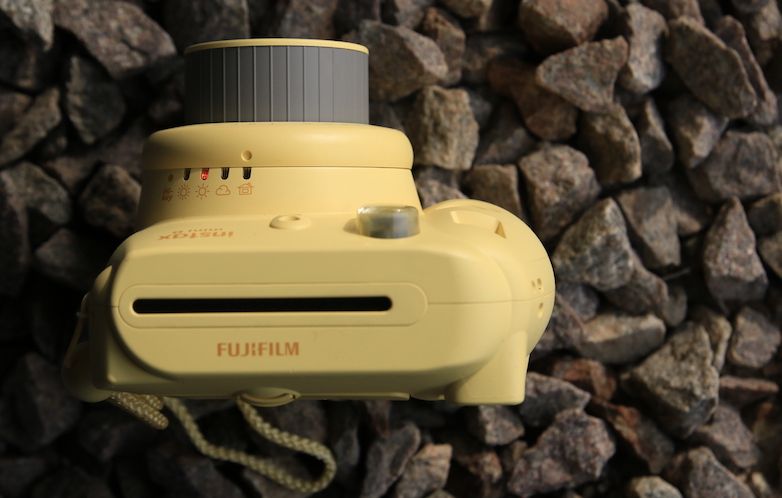 The camera lacks any sort of manual control, and automatically determines the best brightness for taking a picture. It informs you of the most suitable setting by lighting the corresponding lamp above the lens, and you're required to turn the brightness adjustment dial to the position of the lit lamp. Setting the brightness adjustment dial to the high-key mode allows you to take high-key pictures which yields a somewhat softer look in pictures. The flash fires always, and the camera shoots at a fixed shutter speed of 1/60th of a second. This speed doesn't always guarantee that you'll be able to freeze fast moving subjects in your frames. It took me a couple of failed attempts before I decided to give up on shooting scenes with any motion in it altogether.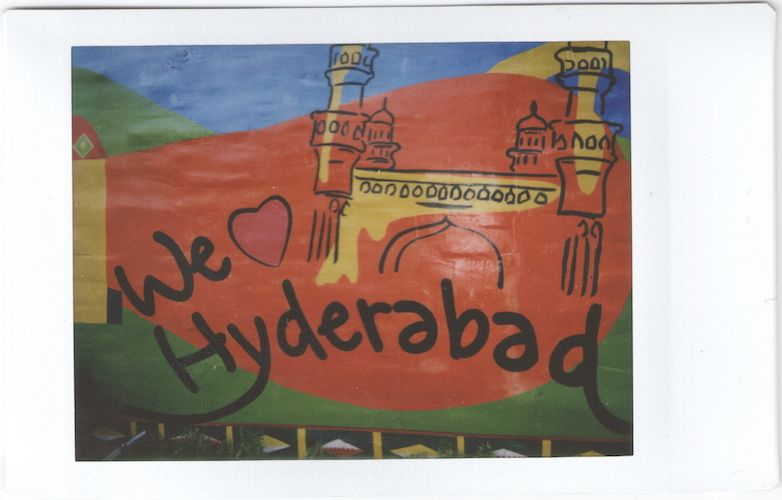 The camera failed to accurately meter an outdoor daylight scene in at least one of my photos, resulting in an overexposed image. The camera also doesn't perform too well in the dark, and since the flash always fires while the shutter speed is fixed at 1/60th of a second, there is a good chance that your backgrounds will be underexposed. At the further end of the camera flash's range of 0.6m-2.7m, the flash is a little weak, and your subjects may end up underexposed if positioned further than 2.5 metres from the lens while shooting indoors or in the dark.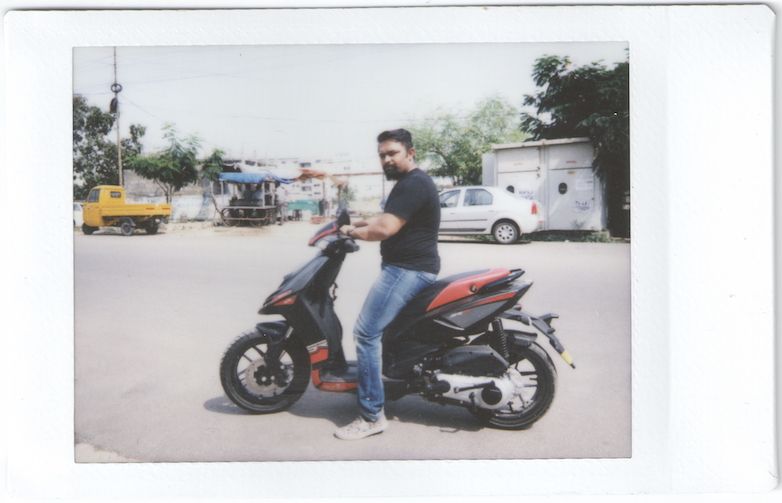 In all, I wasted close to ten photos before I could find the camera's sweet spot, which is pretty much outdoors, in bright sunlight, with your subject no further than 3 metres from the lens, and no closer than 0.6 metres.
Image quality
I've honestly tired myself, singing praise of Fujifilm's Instax Wide film. However, when it comes to the Instax Mini format, I have some reservations. I'm not completely at ease spending ₹50 on a print so small. While Instax Mini film has many of the same characteristics of the Instax Wide format and the same fuzzy warmth of the format's slightly desaturated washed-out colour reproduction, it is the tiny size that bothers me.
As a personal preference, I'd much rather spend ₹65 on an Instax Wide film photo rather than ₹51 on an Instax Mini photograph. The Wide prints simply seem more worth your money than the Mini prints, which are just about the size of a credit card. Just to remind you, digital printing is still very much alive, and a 5×7-inch photo wouldn't cost more than 10 bucks a print. The Instax Mini film sells for a MRP of ₹1020 (pack of 20), while the Instax Wide film sells for a MRP of ₹1315 (pack of 20).
Conclusion
It has been quite a while now since the Fujifilm Instax Mini format has been around. I cannot help but wish some of the controls on offer on the Instax Mini 90 were made available on the Mini 8. The complete lack of controls makes it challenging to get decent pictures. Even as a point-and-shoot camera, the Mini 8 is unpredictable, especially in low-light. Other than the fact that the Fujifilm Instax Mini 8 retails for close to ₹4000 online, which makes it among the cheapest cameras in the market,  I find little reason to actually recommend this camera to anyone.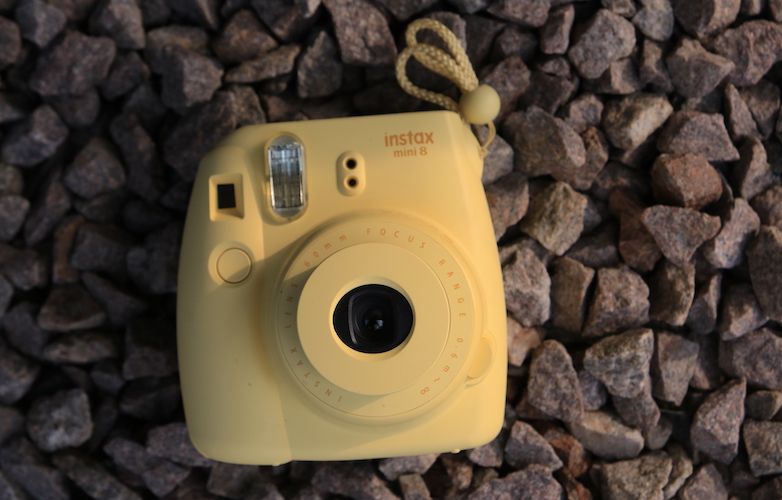 Instant film is definitely making a comeback of sorts, and in the next few years you could maybe even expect a few more cameras and film formats from Fujifilm. The company's square format camera and film is on its way already. So is their new Monochrome Instax Mini format film.
Both the Instax Wide cameras offer greater control over your picture taking than the Mini 8 does. And if you're still keen on the Instax Mini format, although much more expensive, the Mini 90 should make for a much better buy. Especially if you're the kind that likes control over your picture-taking.
Thanks for reading till the end of this article. For more such informative and exclusive tech content, like our Facebook page