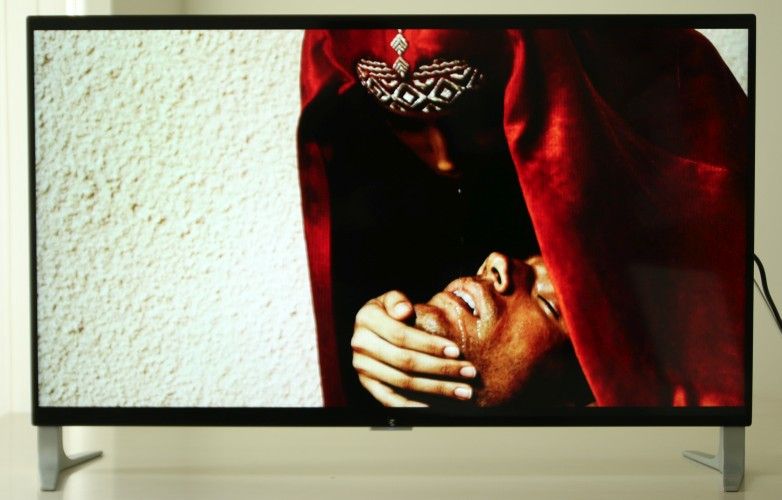 Let me start off the LeEco Super4 X40 review with an anecdote that may prima facie seem completely irrelevant, but bear with me because there's a method to this madness. Many moons ago, several regional newspapers ran a rather peculiar advertisement targeted at the sort of smaller towns and villages that were completely devoid of electric supply. The text-only advert peddled a mini refrigerator that could cool water without the need for electricity. Mind you, this was a time when refrigerators were not only prohibitively expensive, but also new and exotic enough to qualify as witchcraft.
Needless to say, the simple village folk jumped at the opportunity of owning a ridiculously cheap refrigerator that didn't even need a plug point to function. I know this is for real because my old man takes much joy in recounting the look of absolute horror on his neighbours' faces after they paid a few hundred bucks, which was a small fortune back then, only to receive nothing but a broken earthen pot. That most certainly wasn't a refrigerator by any stretch of the imagination, but it still technically could cool water sans electricity. It was a bonafide scam whose deviousness was only rivalled by its hilarity.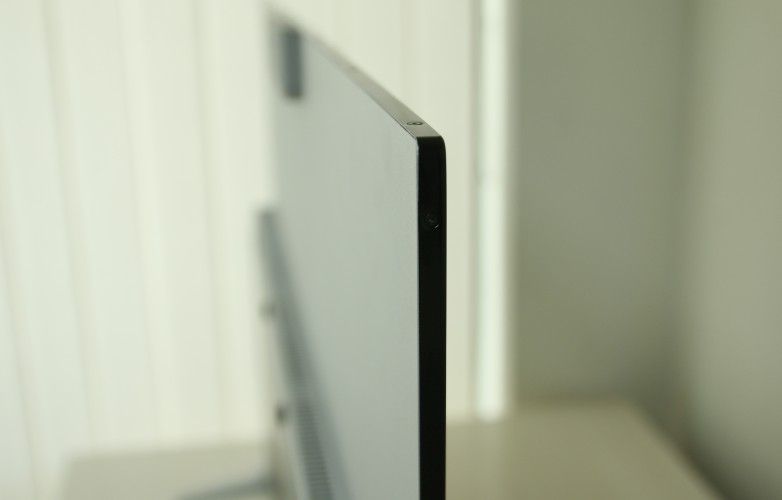 Full HD HDR?!
How is that anecdote relevant to this review, you ask? Because it accurately describes how it would feel to own the LeEco Super4 X40 TV. The 40-inch TV has the distinction of being the only Full HD television capable of HDR. I was initially under the impression that this was some sort of a mistake, so I thoroughly checked the packaging and it sure as hell proclaims High Dynamic Range capability rather prominently on the box. This is rather strange for something that costs Rs 46,990.
Interestingly, its Amazon India product listing goes on to reassure that it indeed supports HDR10; except for the fact that at least the review unit I received categorically didn't support HDR10. Make no mistake, I tried everything: changed cables, used different streaming HDR solutions, tried it with HDR capable games on the PC and Xbox One S, ran HDR capable UHD Blu-rays on a UHD Blu-ray player, ran diagnostics – it all pointed to only thing and that the TV's HDR10 capability is a scam.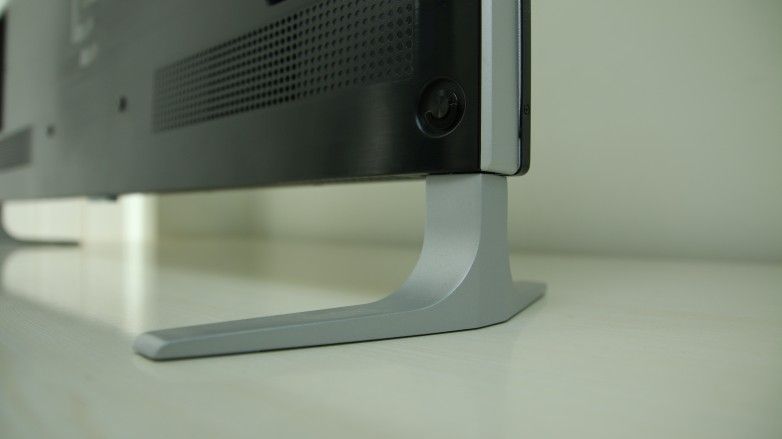 But then I took a closer look at the TV's packaging and noticed that it was only its Amazon India page that said anything about HDR10. LeEco, for what it's worth, only states that the TV is capable of HDR. The Indian version of the LeMall website neither lists this TV model, nor does it acknowledge the existence of the Super4 range of TVs. The only official information I could find about the TV was on the Russian LeMall website, and even that didn't mention anything about HDR10 support. For all intents and purposes, the TV merely employs some rudimentary implementation of HDR that demonstrably lacks compatibility with any of the existing HDR standards. In short, you can forget playing HDR compatible games or Blu-rays with the LeEco Super4 X40.
It's no surprise that this particular model is being sold in countries such as China, India, and Russia; you know, just the places where LeEco won't be sued for such dodgy claims. That also explains why the LeEco Super4 series of TV launched in the US incorporate UHD panels and state-of-the-art Android TV underpinnings, much unlike this Full HD fake HDR version pre-loaded with a rudimentary fork of Android Marshmallow without access to Google Play Services or YouTube out of the box.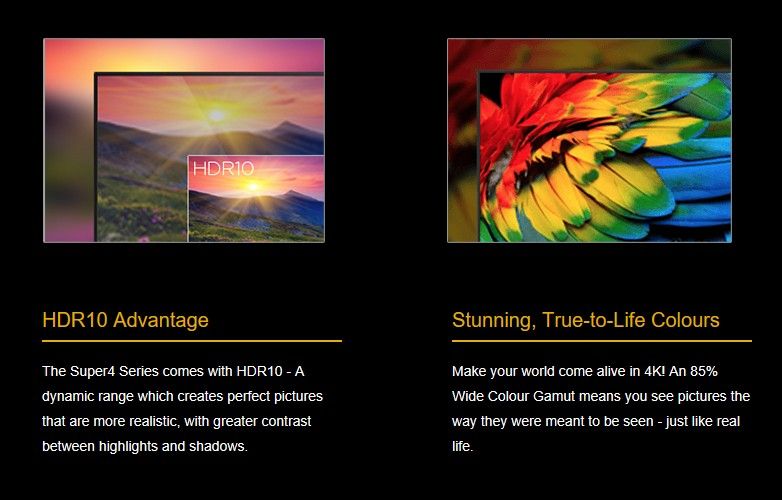 Fake HDR, Real Performance Issues
Unfortunately, the crux of the LeEco Super4 X40's woes aren't caused by the lack of HDR10 support, but rather the means it employs to incorporate the faux HDR capability. While I admit that the panel looks pretty good thanks to a wide colour gamut (85-percent NTSC coverage) and decent brightness as well as colour accuracy, LeEco still messed up big time with its implementation of pretend HDR. It does so by dynamically adjusting the backlight as well the black and white levels as per the content displayed on the screen.
And it does so even when you switch off the 'Dynamic Contrast Adjustment' feature from the settings menu, leaving you with zero control over the gimmick. This leads to a headache inducing shift in the black and contrast levels every time there's even a slight change in the screen content. In fact, this isn't a subtle effect caught by the trained eyes of a TV reviewer. Complete laymen noticed it as an annoyance when I got them to play videogames and watch movies on the TV.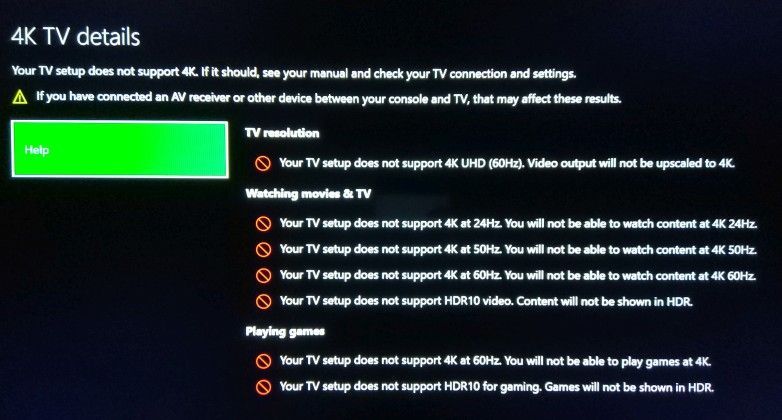 Worse yet, that also makes any sort of machine calibration impossible because my Spyder Colorimeter was thrown off balance thanks to the TV arbitrarily changing important display parameters throughout the calibration process. There was no conceivable way to obtain a reliable reading. I therefore had to resort to calibrating the TV manually with my eyes using the Spears & Munsil Blu-ray calibration disc. Even then, it was apparent that the LeEco Super4 X40 changed display parameters for every single test screen.
It's a lost cause, and there's no point going to the specifics apart from reporting that the wide colour gamut and forced dynamic contrast control allows the TV to perform well in all colour swatch and gamma tests, but the black levels are strictly satisfactory despite all the help from the automatic contrast control. Make no mistake, this is an above average panel that's ruined by the poor attempt at adding pseudo HDR capability.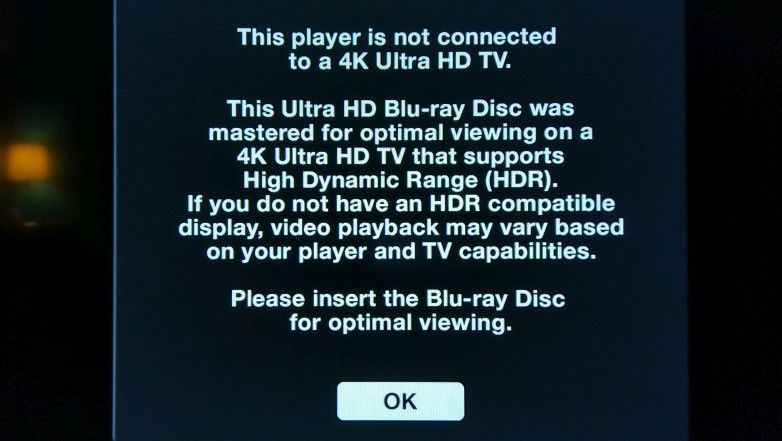 Great Panel Let Down by Poor Implementation
This was evident in the videogames and Blu-rays that I auditioned. When you ignore the headache-inducing fluctuations in display parameters, the skin tones tend to be spot on and the overall colour output quite vivid as seen in the Zombieland and Shaun of the Dead Blu-rays. The pseudo HDR effect indeed makes for a display that delivers bright images and above average contrast, so much so that even a friend who has zero interest in picture quality remarked how a movie from the '80s (Ferris Bueller's Day Off on Blu-ray) looked positively breathtaking.
The Pacific Rim Blu-ray especially stood out thanks to the orgy of bright lights and colours set against an overall dark background. However, the average black levels lead to some black crush in the darker scenes within Pacific Rim, The Descent, and Pandorum Blu-rays. I can't help but get saddened by the fact that the LeEco Super4 X40 has a great panel that's only let down by an annoying pseudo HDR implementation that ruins the overall package.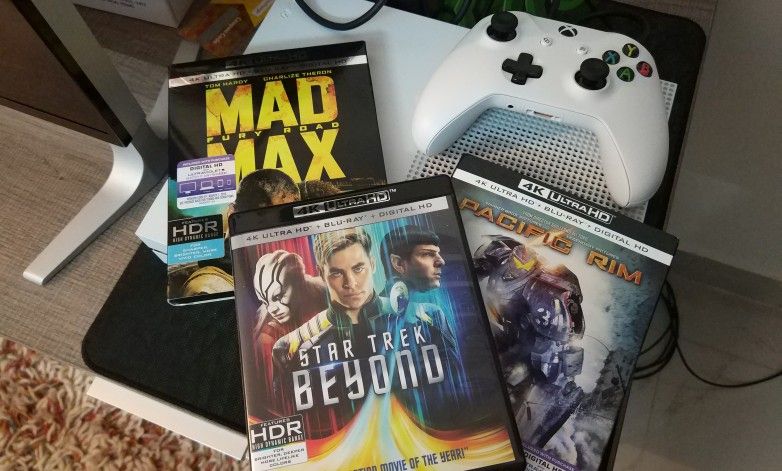 The TV is otherwise built well and designed cleverly to bridge the gap between cheaper TVs and LeEco's existing Super3 range that begins at Rs 60,000 for a 55-inch panel. While the build quality is nowhere as good as those TVs, the quality of plastics used is still great. The Super4 X40 looks elegant with a super thin panel and minimalist aluminium stands that don't wobble at all. The minimal backlight bleed, which affects LCD panels no matter how expensive, also hints to a good build quality.
The TV even supports 5 Ghz Wi-Fi 802.11ac routers, which should make for a better Smart TV experience. This seems even more plausible considering its hardware specifications that include a 1.7GHz MStar 6A938 quad-core 64-bit CPU backed by a Mali T820 MP3 GPU and 3GB of RAM. While that's no Snapdragon, it still performs better than the dual-core hardware you find on most name brand televisions. However, decent hardware won't make any difference to the Smart TV experience if the underlying software is one colossal train wreck.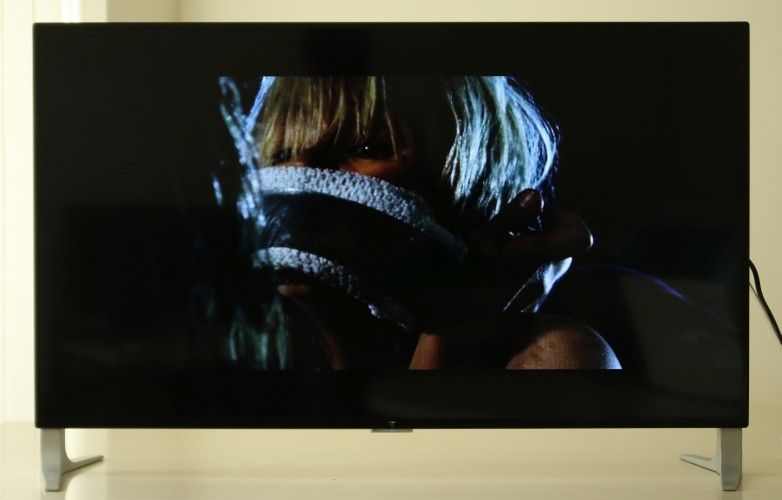 Why Pay LG/Samsung/Sony Money for an LeEco?
You heard that right. A train wreck best describes the Android Marshmallow powered EUI underpinnings of the LeEco Super4 X40 TV. If you think the smart TV interface was Spartan on the Super3 we tested earlier, this one doesn't even come pre-installed with YouTube, which is universally accepted as the bare minimum requirement to qualify as as smart TV. You can forget all about Netflix and other apps and streaming services that one would expect to come pre-installed in a modern smart TV. As expected, there's no access to Google Play Services either out of the box. Users are expected to sideload all these essential apps before the Super4 X40 can even begin to resemble a smart TV. This is travesty since this isn't a niche android phone targeted at DIY obsessed, ROM flashing geeks, but a TV that will be used by complete laymen.
With a damning flaw that not only affects picture quality but is also headache-inducing, I can't recommend the LeEco Super4 X40. Most certainly not at its sticker price of Rs 46,990. This rings especially true since you can, at this very moment, buy the LG 40UF670T for just Rs 47,890. To put this into perspective, paying just Rs 900 more will get you a quality LG 4K IPS panel. Purchasing the TV doesn't make sense even at the reduced promotional price of Rs 42,490 that's available for a limited time from the official LeMall store.
In fact, LeEco's 40-inch Full HD TV makes little sense considering how you can buy much better 40-inch Full HD smart TVs from Sony, LG, and Samsung for anywhere between Rs 44,500 and Rs 46,000. And all of these top-tier brand alternatives have a much better smart TV implementation to boot. The writing's on the wall then, there's no conceivable reason to recommend the LeEco Super4 X40 TV.
LeEco Super4 X40 TV
Rs 46,990
Design and Build Quality
7.0/10
What Is Good?
Great panel (ruined by pseudo HDR)
Wide colour gamut
Decent build quality
What Is Bad?
Poorly implemented fake HDR
Unforgivably bad Smart TV implementation
Pseudo HDR is headache inducing
Expensive