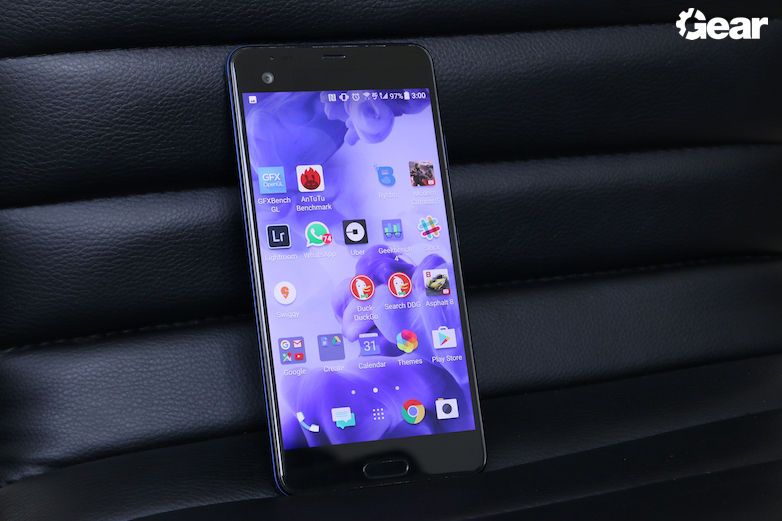 Reviewers have been quick to call the HTC U Ultra "gorgeous" and "beautiful." The phone is certainly alluring thanks to its flowing glass back, but that's where the positives end. There was a time when HTC was acutely aware of the Indian market and its needs. That's not the case anymore, as over the last two years we've seen the Taiwanese manufacturer launch a series of phones that were either underpowered or over-priced.
The situation doesn't change much with the HTC U Ultra, which retails for ₹59,990. To put things into context, that costs more than the standard version of the Galaxy S8 and is ₹8,000 more than the LG G6. You only have to look at HTC's non-existent market share to understand that the manufacturer's strategy hasn't panned out in recent years. For the U Ultra to have any chance at making it big in the country, it needs to outmatch two of the best devices of 2017 while proving to consumers that the design is worth all that money. Does it manage to do so? Find out in our review.
HTC U Ultra Review: Design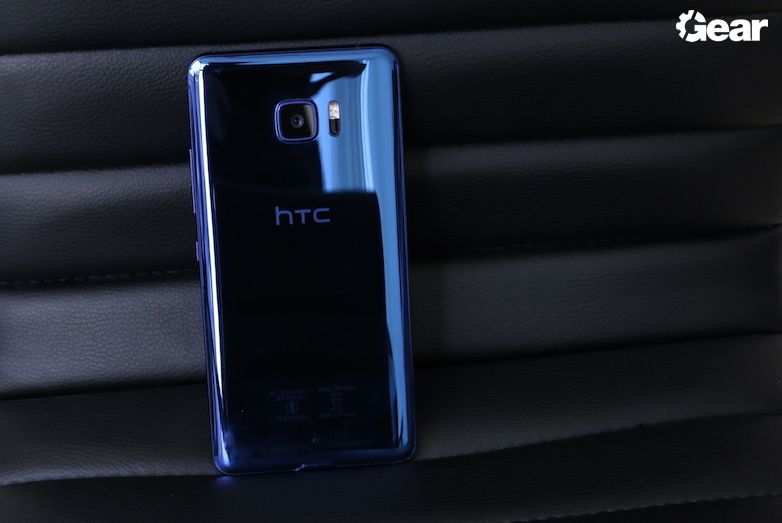 My review unit is a blue-coloured HTC U Ultra. Like I've mentioned in my initial impressions of the phone, it is huge, and almost demands that you use it with both hands, one to hold the phone, and the other to scroll with. The glass back is highly prone to smudges, and it is difficult to keep the phone looking pretty.
The phone is also a little slippery, and with my occasionally-sweaty palms, I found myself worrying about dropping the phone all too often. A major drawback with the HTC U Ultra is that it isn't water resistant, and may not weather water splashes. Both the LG G6 and Galaxy S8 are water resistant, and the feature is increasingly becoming a must-have in this segment. By omitting it, HTC is putting the U Ultra on the backfoot.
I think the cover provided in the box makes the phone look downright ugly. Even so, I've been using the phone with its cover for fear of damaging it. A fall seems like an expensive eventuality, one I'm certain I want to avoid.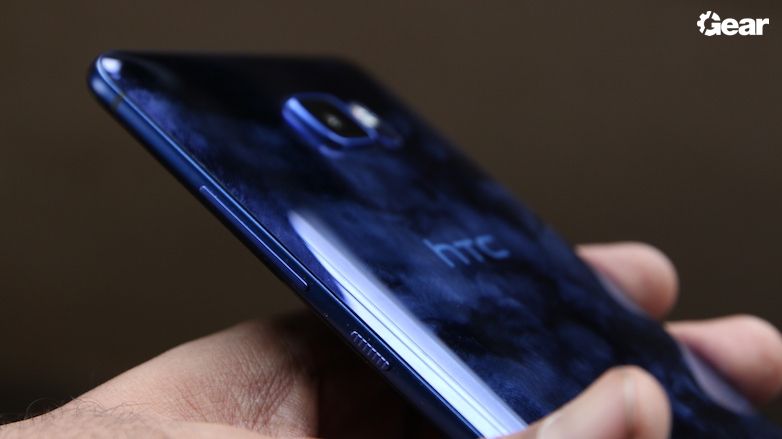 The strip with the front facing camera and secondary screen further adds to the phone's already large bezels on the top and at the bottom. The Google Pixel XL, which sports a comparable 5.5-inch display, doesn't seem as bulky, and has a much better screen-to-body ratio. Let's not even talk about the screen-to-body ratios of the LG G6 or the Galaxy S8, because these phones make the U Ultra look antiquated.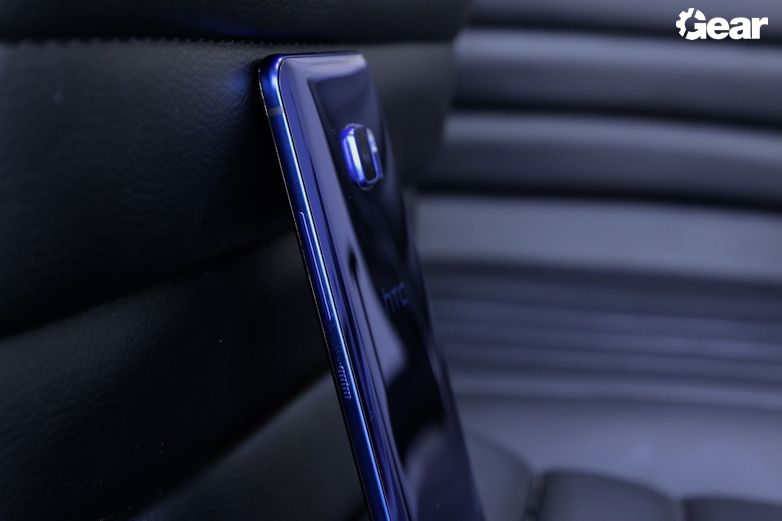 Buttons for volume adjustment and power sit along the phone's frame at the right, and are easily accessible. The SIM card slot is located on the frame, at the top, while the USB Type-C slot sits at the bottom of the phone's frame, beside the phone's speaker.
I think the capacitive touch Home button — which doubles up as the fingerprint sensor — along with the Back and Recent Apps touch buttons are oddly positioned, with all of them being a couple of millimetres lower than they should be. Due to this, I've noticed that I tend to miss the Back or Recent App buttons when I'm reaching out to them without actively looking at the phone. With some phones, you don't even have to look for the buttons, but it takes a while to get accustomed to the layout on the U Ultra.
HTC U Ultra Review: Display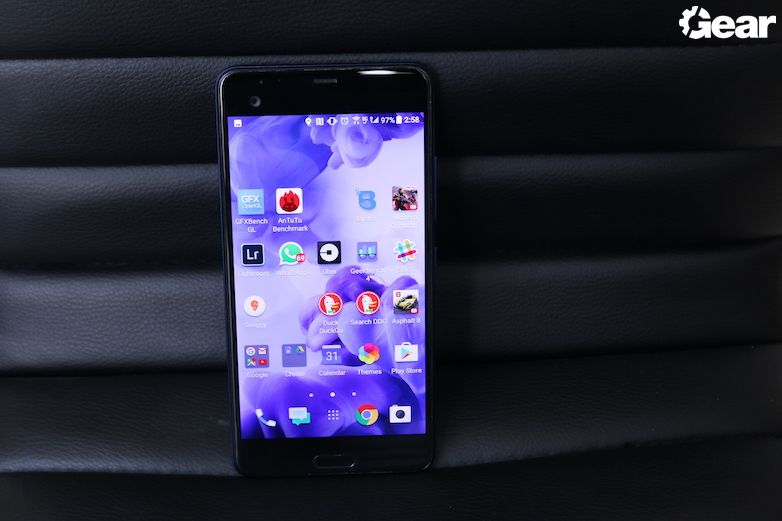 The HTC U Ultra's most noteworthy feature is its display. The primary 5.7-inch quad HD LCD display (2,560×1,440p) is bright and adequately legible even when using the phone outdoors. Viewing angles are good too. AMOLED screens may offer a larger colour gamut and a greater dynamic range, but the HTC U Ultra's bright Quad HD LCD display holds its own, yielding accurate colours. You won't be disappointed with the HTC U Ultra's primary display.
While I did find myself using the secondary display, mainly as a shortcut to open up recently used apps, I don't think it is indispensable to the phone. My personal preference for a smaller sized phone trumps over the functionality of the secondary display, at least in its present state in the U Ultra.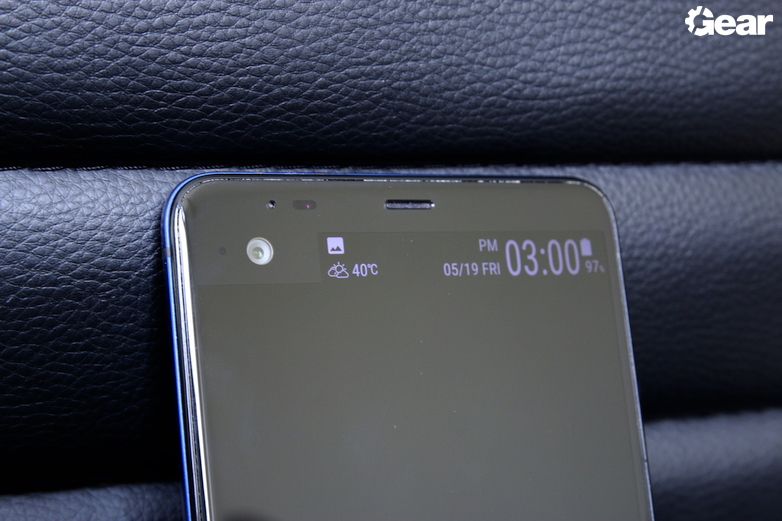 On its part though, the display is bright and legible, even outdoors in broad daylight. It offers options to scroll through frequently used contacts, frequently used apps, music playback, and more. You can choose to activate the secondary display when the main display is on or when it is switched off. The screen doesn't stay on like some implementations of secondary displays on recent smartphones. You can tap at it to wake it up when the primary display is off, though.
HTC U Ultra Review: Hardware & Performance
The HTC U Ultra is powered by a Qualcomm Snapdragon 821 SoC, which isn't exactly top-of-the-line presently. While it is an improvement, compared to the Snapdragon 820 SoC in the HTC 10, the U Ultra's predecessor, premium flagship smartphones have already started incorporating Qualcomm's newest Snapdragon 835 SoC. The U Ultra packs 4GB of RAM and 64GB of storage, expandable up to 2TB with the use of a microSD card. You won't be able to use a second SIM card though, if you're looking to expand storage space. For graphics, the HTC U Ultra has Adreno 530, integrated with the SoC.
Voice calls are as clear as they should be, with just as much clarity as you'll need. In addition to 4G and VoLTE support, the phone is equipped with support for Wi-Fi 802.11 a/b/g/n/ac (2.4 and 5GHz), BlueTooth 4.2, NFC for connectivity. I did pair the phone with a DSLR using Wi-Fi, and everything worked smooth. The phone let me remotely operate the camera as well as browse through and transfer photos to the phone.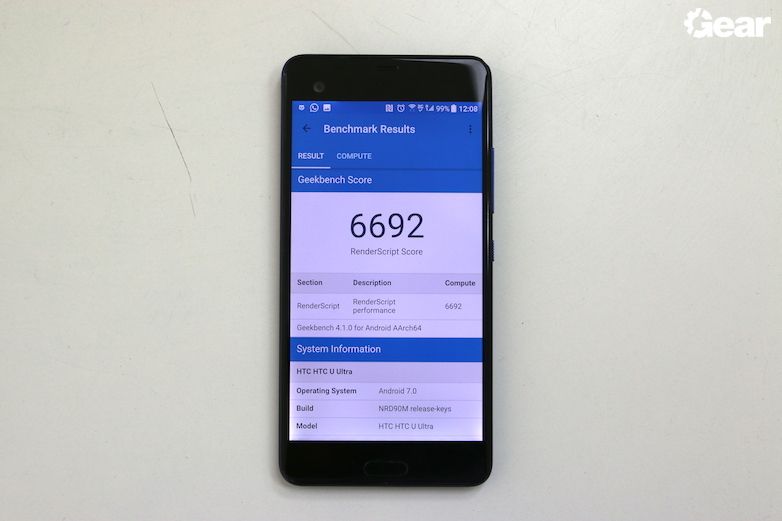 Gaming performance was impressive. The phone handled fairly heavy, resource-intensive games like Modern Combat and Asphalt 8 with ease. I didn't experience any glitches or any sort of lag while playing the above mentioned games. I also watched dozens of 360-degree and 4k videos on the phone and enjoyed an almost entirely lag-free experience.
The phone scored an above-average 135227 on the AnTuTu Benchmark test. My device placed 30th on AnTuTu's rankings. On Geekbench's CPU benchmark test, which I ran a total of three times, the phone managed an single-core average score of 1702, and a multi-core average score of 3925.
The fingerprint scanner was a welcome change for me, moving to the HTC U Ultra from a OnePlus X. The U Ultra's fingerprint scanner lets you record and save up to 5 fingerprints. It failed a few times, mostly when I didn't keep my finger on it for as long as required. It takes just about a second to recognise your fingerprint once you've recorded and saved it, and I found the fingerprint sensor as an effective way to secure my phone. In my use, I thought it did the job well enough.
HTC U Ultra Review: Camera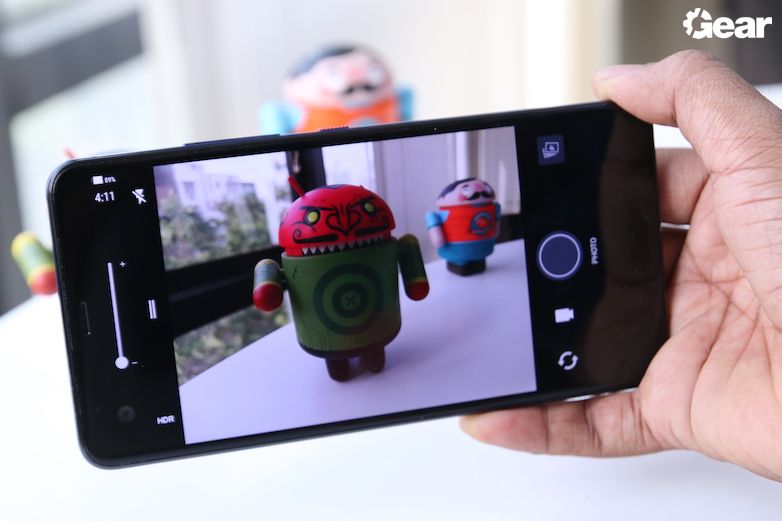 The HTC U Ultra's primary camera, equipped with PDAF and laser autofocus, was quick to focus even in poor light. It did struggle a bit with focusing on subjects in close proximity to the lens. That said, images shot using the phone's primary camera are beautifully detailed. I can't seem to find anything to complain about with regards to image quality. In fact, its 12-megapixel 1/2.3-inch sensor with 1.55µm pixels yields incredible details and the camera is quite impressive even in low-light, when you manage to get a steady shot.
In bright outdoor sunlight, the HTC U Ultra completely exceeded my expectations, yielding some of the best image quality I've seen come out of a smartphone. The camera's choice of shutter-speeds isn't always the best when shooting in Auto mode, and is often slow in low or poor light, sometimes resulting in motion blur.
The U Ultra allows for RAW photo capture which gives you a significant advantage if you're going to be editing your photos. I shot a lot of RAW files, all of which were saved in the DNG format in the phone. In one particular session, I shot close to 50 RAW images. Scrolling through them was slow at times, although this is understandable due to their large file sizes.
There is a six-minute time limit to recording 4K videos, and that apart, I couldn't find any other constraints. The U Ultra is capable of more than decent quality videos, and with much better sound than in the average phone.
Although HDR is enabled in the phone's basic camera mode, it doesn't seem to slow the camera down at all. Apart from the annoying sound the camera makes (when HDR is enabled, the sound isn't a click, and is even more annoying) when clicking a photo, I quite enjoyed using the HTC U Ultra's primary camera. I couldn't find a way to disable camera sounds, and imagine clicking photos with the HTC U Ultra in closed auditoriums or other scenarios where you're required to maintain silence will be quite painful.
[masterslider id="8″]
The HTC U Ultra's front-facing camera uses a 16-megapixel BSI sensor with HTC UltraPixel mode. Its front-facing camera is definitely among the higher resolution front-facing cameras available on smartphones today, and makes for a pleasant video-chat experience with Full HD video. Photo quality is remarkably good as well.
HTC U Ultra Review: Audio Quality
While it may not be advisable to listen to music while charging your phone, it is something I tend to do, now and then. The HTC U Ultra is incapable of letting you listen to music with the bundled earphones while charging the phone. Without the 3.5mm audio jack, you won't be able to listen to music using earphones while transferring files from your phone to a laptop or desktop either.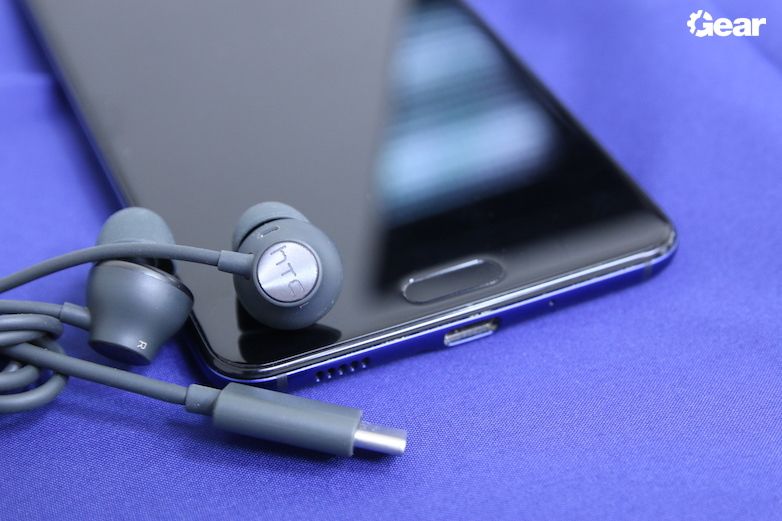 Although the company has bundled a pair of USB Type-C headphones with the phone (which by the way are quite good), the in-ear headphones aren't compatible with any other device. USB Type-C isn't a common feature on music players. HTC doesn't bundle a USB Type-C to 3.5mm adapter with the phone either, which is a shame if you ask me.
The earphones themselves are quite good, yielding an above average output quality with better channel separation than I've heard on in-ear headphones in a while now. I'm not a very avid user of earphones, but I must say that I thoroughly enjoyed listening to Miles_Gurtu, a jazz collaboration album by Robert Miles and percussionist Trilok Gurtu using the bundled earphones. Although I may not be the best judge of this, I thought sound quality was impressive, to say the least.
HTC claims its USonic app helps the phone analyse your inner ears with a sonic pulse and then adapts specifically to your ears. I thought the effect of using USonic was quite remarkable, but cannot be sure if the same settings are applied when others use the headphones.
HTC U Ultra Review: Software & UI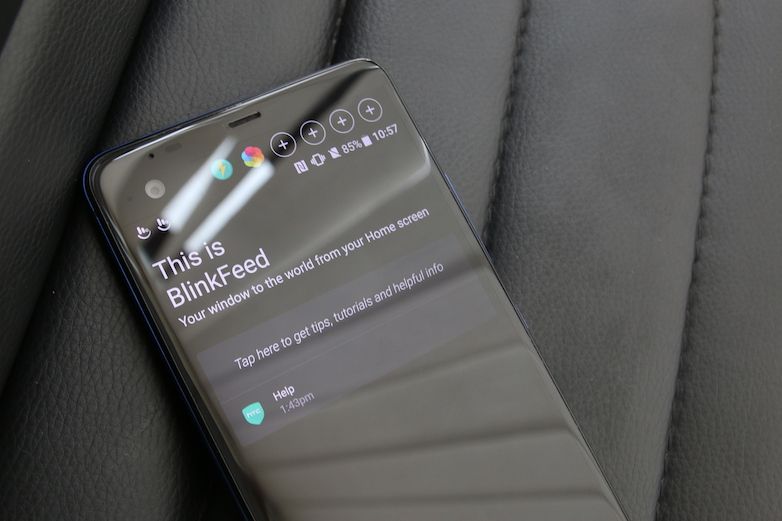 The phone runs the new Android 7.0 Nougat with HTC's Sense UI skin on top. Of all the bloatware, News Republic was the most annoying, spamming me with news notifications, which I disabled almost immediately. HTC's BlinkFeed news reader, located to the left of the first home screen, is another of the apps I could find no use for.
Aside from this, other pre-installed bloatware includes Facebook, Instagram, HTC's Zoe video editor, and Boost+, a system optimisation tool. HTC's Sense interface has a minimal presence for the most part, and in my use, I found the phone to be quite user friendly, with plenty of customisation options.
HTC Sense companion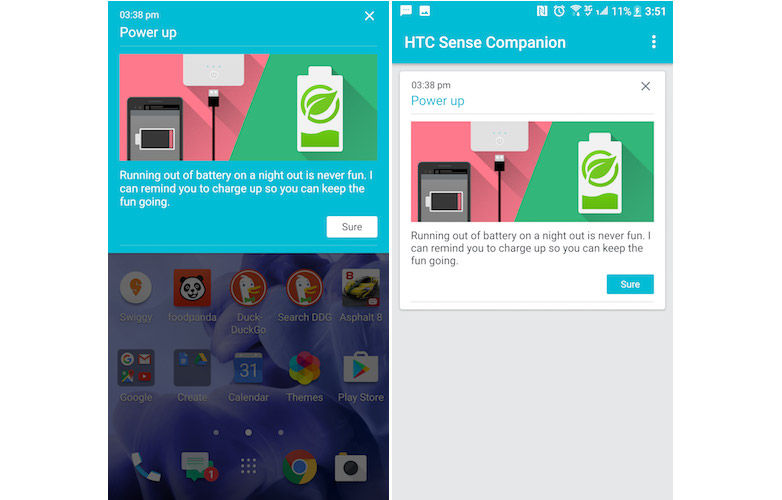 The HTC Sense Companion app, touted as one of the biggest highlights of the HTC U Ultra, was disappointing. Without voice recognition as advertised, I found the app quite pointless. In my use of the phone, on one occasion, the app sent out a power up notification to me, offering to remind me to charge the phone when low on battery. Apart from this, and offering to assist me with suggestions on nearby restaurants, I never received any other notifications. The Sense Companion wasn't much use, for the most part. Google is likely to bring the Google Assistant to the HTC U Ultra, and if that happens, it is highly unlikely you'll use the HTC Sense Companion app at all.
HTC U Ultra Review: Battery Life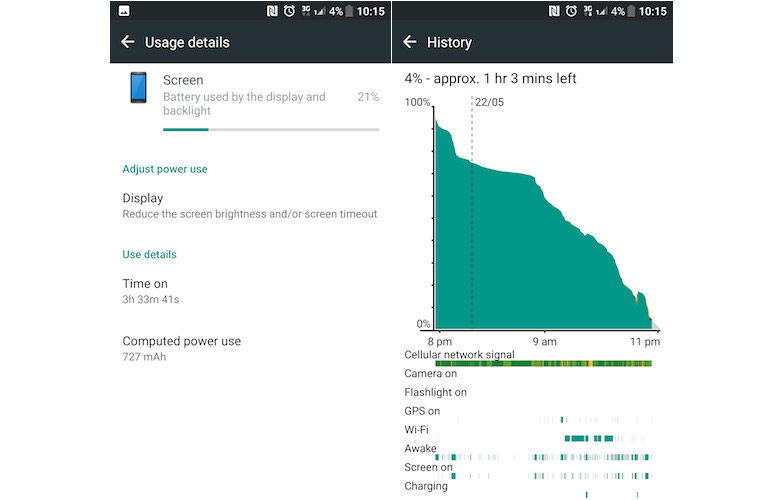 One big gripe is the phone's battery, which at 3000mAh isn't very good, and only barely manages to last you the course of a day's use. If your regular usage includes a decent amount of picture/video taking or gaming, you're likely to find the phone dying on you often. In my use, I've seen the phone go from 20% battery to off multiple times while performing resource intensive tasks like shooting and editing RAW files and gaming. A larger capacity battery may have added more bulk to the phone, but with a phone already this huge, I can't help but complain! A screen-on time of 3.5-4 hours for a flagship phone isn't much either.
HTC U Ultra Review: What's our v
erdict?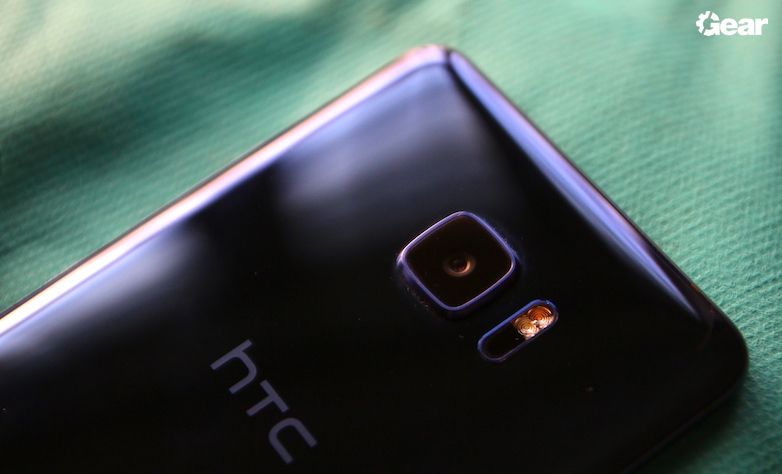 It just doesn't make any sense to buy the HTC U Ultra. Even if the company were to bring the phone's price down to ₹52,990, it would still be too expensive for what's on offer. For a few thousand extra bucks, you can get a phone with a better, newer processor, a more capable display, and a comparable camera, as well as water resistance. The HTC U Ultra's 3000mAh battery may be its second biggest drawback, which doesn't compare with competition at all. The recent Samsung Galaxy S8 and S8 Plus, the LG G6, and the Google Pixel XL make for some excellent alternatives, and are a lot easier for me to recommend.
HTC U Ultra
Design and Build Quality
7.0/10
What Is Good?
Great primary camera
Bright 5.7-inch display
Design looks attractive
Software is clean and smooth
What Is Bad?
Poor battery life
The phone is bulky
Quite overpriced for the features
No 3.5mm headphone jack