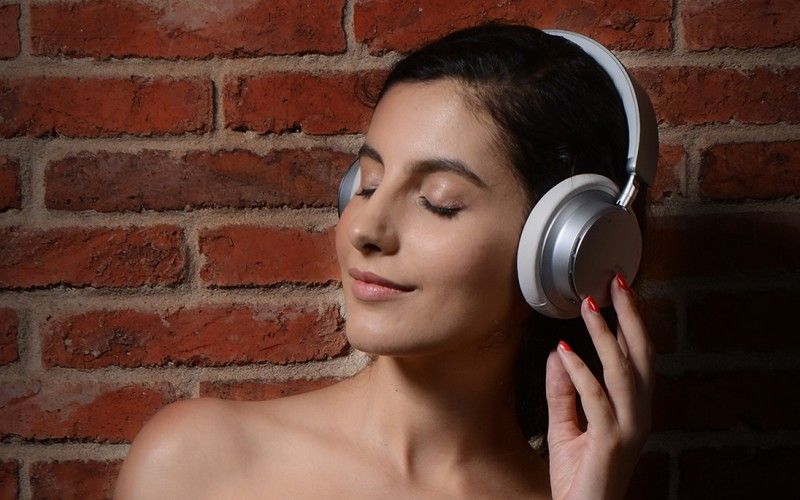 When our product co-ordinator handed over the Infinix Quiet X active noise cancellation headphones, he was quite excited to hear what I had to say. That's because, although he isn't an outright audiophile, he is definitely among the teeming millions of Indian tech enthusiasts who yearn for an affordably priced active noise cancelling headset. This isn't surprising since there's a fair deal of prestige and, more importantly, genuine utility associated with a such a device.
Infinix Quiet X Review: Noise Cancellation Therapy
The aspirational value of an active noise cancelling headset is quite substantial since similar offerings from Bose, Sony, and Sennheiser cost as much as an entry level laptop. And this also makes a compelling use case in the bustling, noisy Indian metros. The active electronic noise cancellation feature is the best and probably the only feasible means to escape the all-pervading chaos within the streets or public transport by the means of music.
In a way, these rather expensive active noise cancelling headphones are therapeutic. And therapy, you see, is sought after by almost all overworked and underpaid white-collar workers in the metros. But this has never come cheap. Well, that is until Infinix unexpectedly jumped into the fray with its Quiet X noise cancelling headset. At an introductory price of ₹4999, it seemed like the deal of a lifetime. However, by the time I received the review unit, the party was over and now the Infinix Quiet X is being sold at a relatively astronomical ₹8,999.
But the question is, does the Chinese smartphone and accessory maker deliver nine grand worth of value with its reasonably priced noise cancelling headset?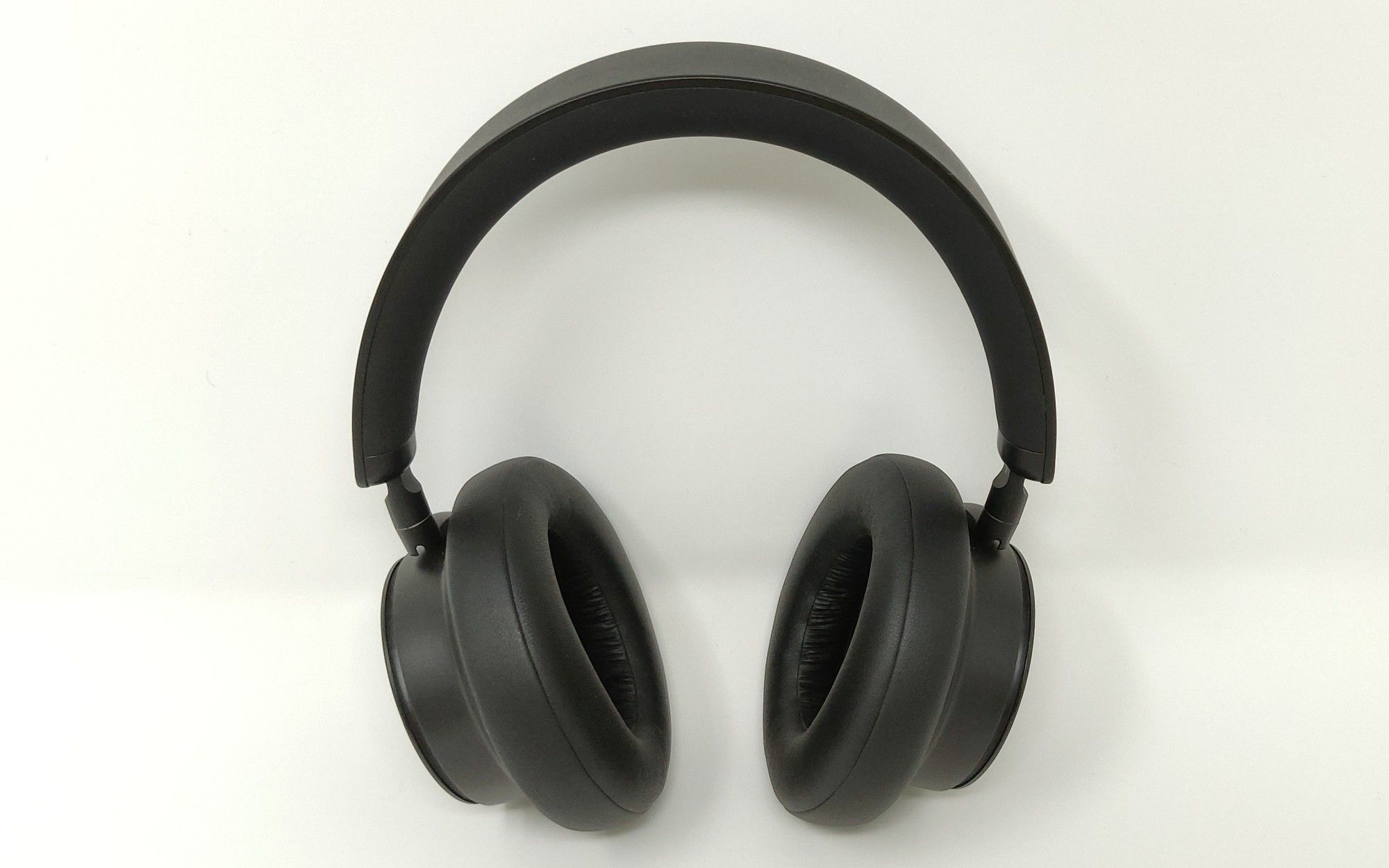 Infinix Quiet X Review: Built to Last
Well, for starters, the build quality at least doesn't disappoint. Sporting plastic and aluminium alloy hybrid construction, the Infinix Quiet X is surprisingly sturdy and well built. The hybrid construction involves part anodised aluminium and part high-quality, soft touch plastic materials. This is evident in the headband, where the outer sleeve is plastic, with the inner lining decked out with really comfortable memory foam material. However, on the inside, the retractable and adjustable stems are fashioned out of sturdy anodised aluminium, with each one of those terminating into a well-engineered pivoting joint that allows the headphone enclosures to rotate 100-odd degrees and lie flat for convenient storage.
The headphone enclosures themselves are supported by a seemingly precarious gimbal mount with just one point of contact. Surprisingly enough, it's incredibly sturdy and shows no signs of fatigue or creaking even when I twist it rather hard. The cans themselves comprise mostly of the same soft touch plastic material that feels unarguably high quality, with the flat surface covering opposite end the driver made out of the same aluminium material. What surprised me the most is how the tiny capsule shaped hole on the same surface of each enclosure reveals a fine metal protective mesh when you shine a flashlight down into it.
I love it when manufacturers over-engineer products and reinforce them in ways that aren't easily apparent to the casual observer.
Infinix Quiet X Review: Over-engineered in a Good Way
The same goes for the tiny gap between the aluminium enclosure cover and the rim of the otherwise plastic enclosure, where you'll find the same metal mesh revealing venting slits, which I gather is an indication of a bass reflex design for the headphone enclosures. Each plastic enclosure also carries the play/pause, volume rocker, and a micro USB charging port on the right-hand side, whereas the enclosure for the left ear carries a 3.5mm headphone jack, sliding power switch that reveals a tiny LED indicator underneath, and a dedicated button for active noise cancellation along with an LED status light.
The quite comfortable circumaural memory foam cushion strikes the right balance between weight, comfort, headband tension/retention, breathability, and mechanical isolation. The Quiet X may not have the fancy touch and gesture controls of Sony's competing headset, but the Infinix headset costs less than a third of that. To be honest, at this juncture, I'm quite chuffed with the overall design, build quality, and engineering evident with the Infinix Quiet X – so much so that the headset is designed and built well enough to justify its ₹8,999 asking price and then some more.
That is, until you listen to it. That's where things begin to fall apart.
Infinix Quiet X Review: The Lack of Pedigree is Evident in the Sound Quality
I'll be brutally honest. The Infinix Quiet X sounds strictly mediocre. Mind you, it's not bad, but for its nine grand asking price, I expected a bit more character and refinement in the sound. However, credit where credit is due, Infinix is one of the very few manufacturers that has figured out how to prevent low-frequency bass distortion in wireless headsets. It took Sony two attempts to fix the same issue with the second iteration of its uber-expensive active noise cancelling headset, whereas Bose still hasn't figured out how to fix the damning flaw.
Not that Bose's target audience will notice, but I get ahead of myself.
While the solution is a high current power delivery method to cope with the high current demands of the large headphone driver extrusion at lower frequencies, so far only Sony and Infinix seem to have figured out how to deliver distortion free bass. That is, of course, from the wireless headphones I have tested so far. Full points to the engineers at Infinix for the fine design and engineering work. What's more, the Bluetooth signal quality was top notch and the Quiet X even surprised me by supporting the higher quality Qualcomm aptX wireless codec, even when the company itself claims that the headset supports only the relatively lower end AAC streaming codec. The headset also gave me a decent 16 to 18 hours of battery backup as well.
Unfortunately, the audio engineers nevertheless have some catching up to do.
While there's no particularly damning flaw in the Quiet X's sound signature, it's just painfully boring. And I don't mean that it's the Etymotic Research sort of painfully boring, but painstakingly accurate sound. The Infinix Quiet X might give undistorted bass, but the sound signature, as a whole, is unexciting and lacks the slam and extension associated with other bass heavy headsets that add a bit of musicality to upbeat tracks. The story is the same with the highs, which exhibit a middling amount of detail and tend to roll off pretty quickly. Needless to say, this affects spatial imaging and soundstage, and makes the stereo image seem constricted.
Infinix Quiet X Review: You Still Won't Find a Better ANC Headset for the Price
Mind you, I still won't call the vocal performance of the Quiet X bad, but once again its neither artificially exciting nor is it accurate. It's just plain boring. And while this may have been acceptable for the introductory price of ₹4999, but it certainly isn't worth it for the current sticker price of ₹8999. This is where I mention that you definitely will not find another active noise cancelling headset anywhere near this price range that's is even remotely as well-built and engineered, or even sounds appreciably better.
Does that leave you more confused than you were before you read this review? Well, apologies for that, but I'm being brutally honest. There genuinely isn't a better ANC headset at this price range, but that also doesn't mean that you should put up with the mediocre sound quality of the Quiet X, especially considering its price. That's just how the cookie crumbles.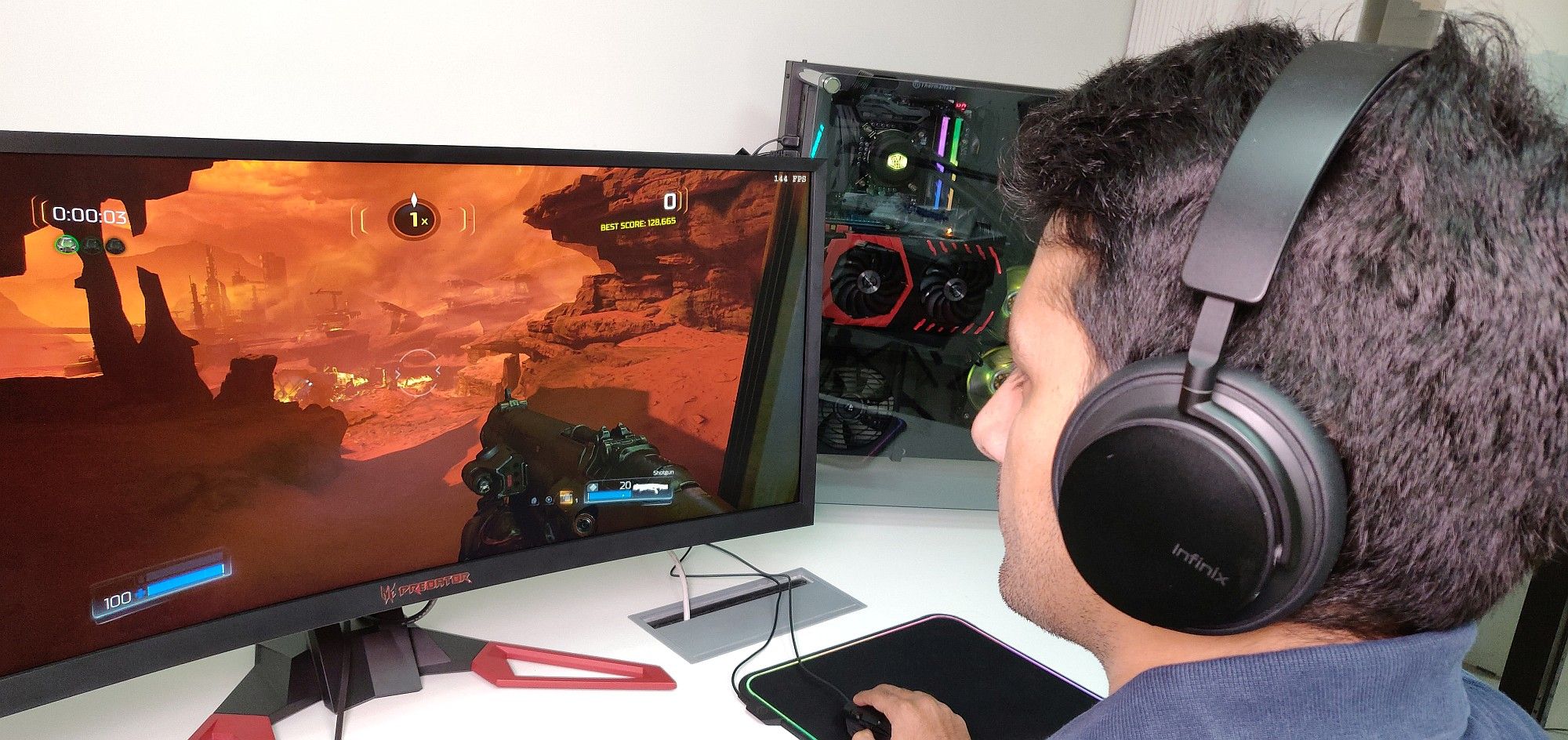 Infinix Quiet X: Unless You Go for a Wireless IEM
The Quiet X would've gotten my recommendation if the ANC component had worked well, but I was quite disappointed with the weak active noise cancellation system. It could barely keep the hum of the jet engine at bay during flights, whereas normal typing (clicky mechanical keyboards), conversations, and other office sounds filter in quite easy. Don't even think about using it outdoors in metro traffic.
What I'm trying to say is that if you insist on an active noise cancelling headset at this price range, you won't find anything better than the Infinix Quiet X. However, for the same money, you can find a whole range of wireless IEMs that deliver a much better sound. What's more, if you add a nice triple flange ear tip, pretty much any wireless IEM will deliver better mechanical sound isolation than the Quiet X's ANC setup.
In a nutshell, if you value good sound, spend the money on a good wireless IEM such as the Eoz One, RHA MA650 Wireless, or even the Beyerdynamic Byron. However, if you insist on an ANC headset at this price range, you will have to make do with the Infinix Quiet X. It's well built, well engineered, and delivers acceptable sound quality, but with weak active noise cancellation. But let's be honest — you aren't going to find anything better in its category and at this price.