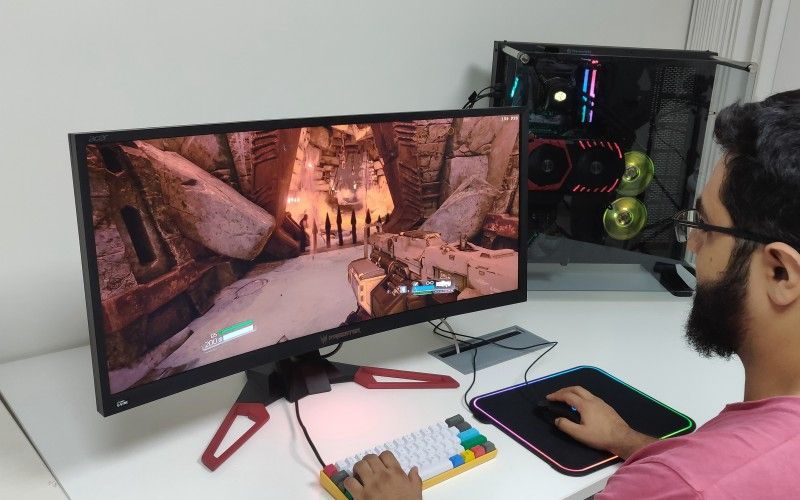 Disclaimer: The Acer Predator Z35 review unit was sent to us by Acer India.
If you've been following MySmartPrice Gear for display reviews, you probably have come to expect nothing but thorough, scientific, and longer-than-average evaluations of TV sets and monitors. However, this isn't that sort of a review. While I have been thorough and scientific while testing the Acer Predator Z35 gaming monitor, this review is going to be among the shortest we have done so far. That's primarily because I'm going to take a hard pass on recommending this monitor due to some serious picture quality gaffes.
Acer Predator Z35 Review: Laughably Bad Colour Science
While I can technically waste a few thousand words on its design and build quality and gaming-centric features, that would be moot considering it's an exercise in futility to ask anyone to spend ₹90,000 on what's unequivocally the worst looking monitor I have ever come across. If you came here seeking solid buying advice; well, you can stop reading right now because this gaming monitor isn't recommended at all. But if you want to know what's wrong with the Acer Predator Z35, let's take a look at what exactly went wrong here.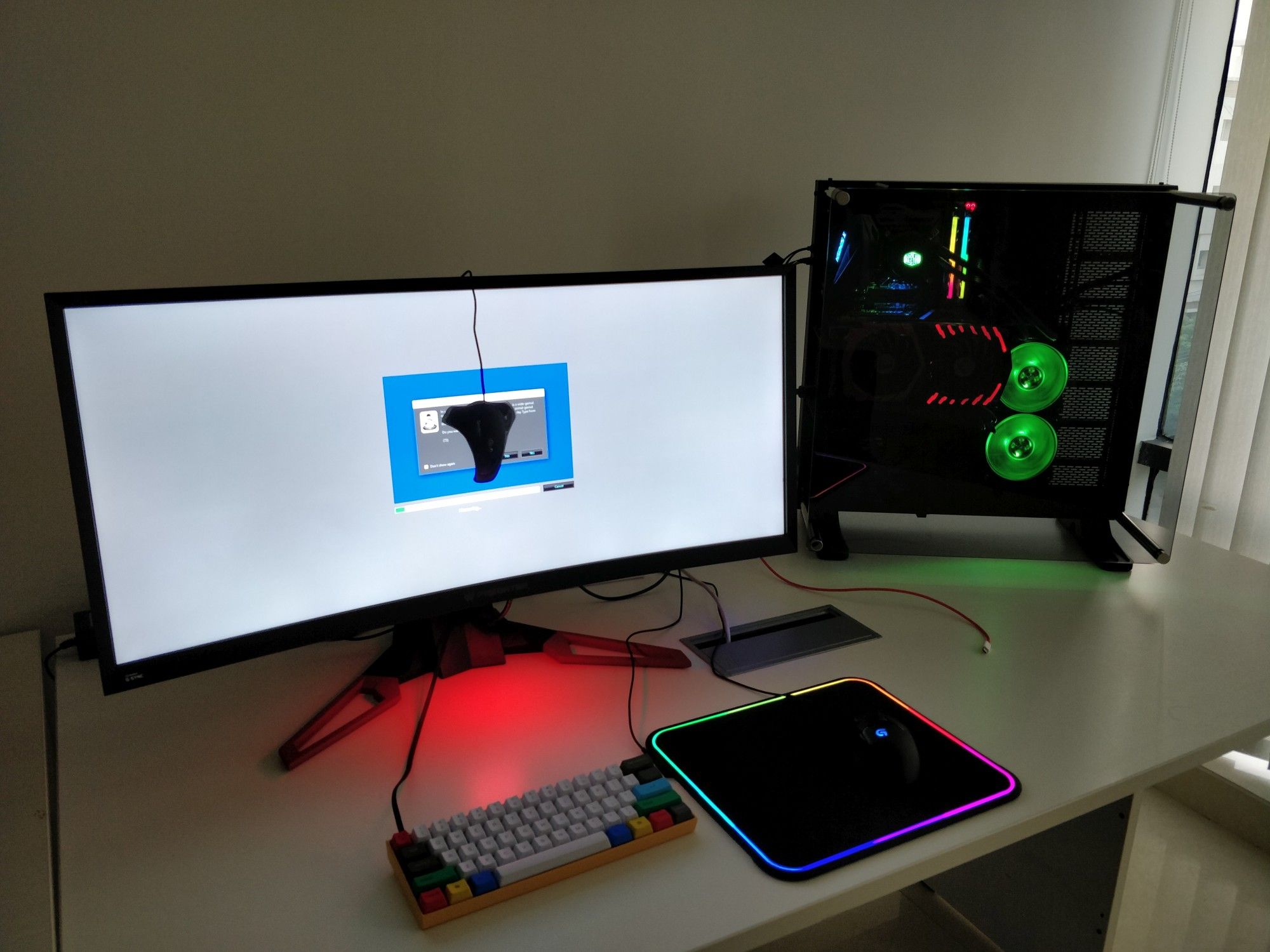 The short answer is colour science. And by colour science, I mean Acer really screwed the pooch on the colour science for the Predator Z35. Before we get to how Acer managed to do just that, here's an all-too-familiar example demonstrating the importance of sound colour science. Although Samsung supplied Apple with the OLED panel for the iPhone X, the latter was nevertheless rated higher than the displays on Samsung's own Galaxy S8 and Note 8 smartphones.
Apple won the display game despite packing what's essentially the same Samsung OLED panel because the iPhone maker did a much better job with its colour science. This is especially reflected in the work Apple's colour scientists put in improving the Look-up Table (LUT) for the iPhone X. To oversimplify the concept for the layman, a good LUT is imperative to achieve accurate colour reproduction and, at the very least, prevent blotchiness and achieve smooth colour gradation.
Acer Predator Z35 Review: Hobbled by Poor Look-Up Table
Now, let's take a look at how the Acer Predator Z35 fares at achieving smooth colour gradients. Take a look at the fine blue gradient test pattern below, or rather how poorly the Predator Z35 fares at reproducing smooth gradients. Such blotchy gradients are typically the consequence of either a poor-quality panel or video processing hardware, or even a combination of both factors. However, that isn't entirely the case with the Predator Z35.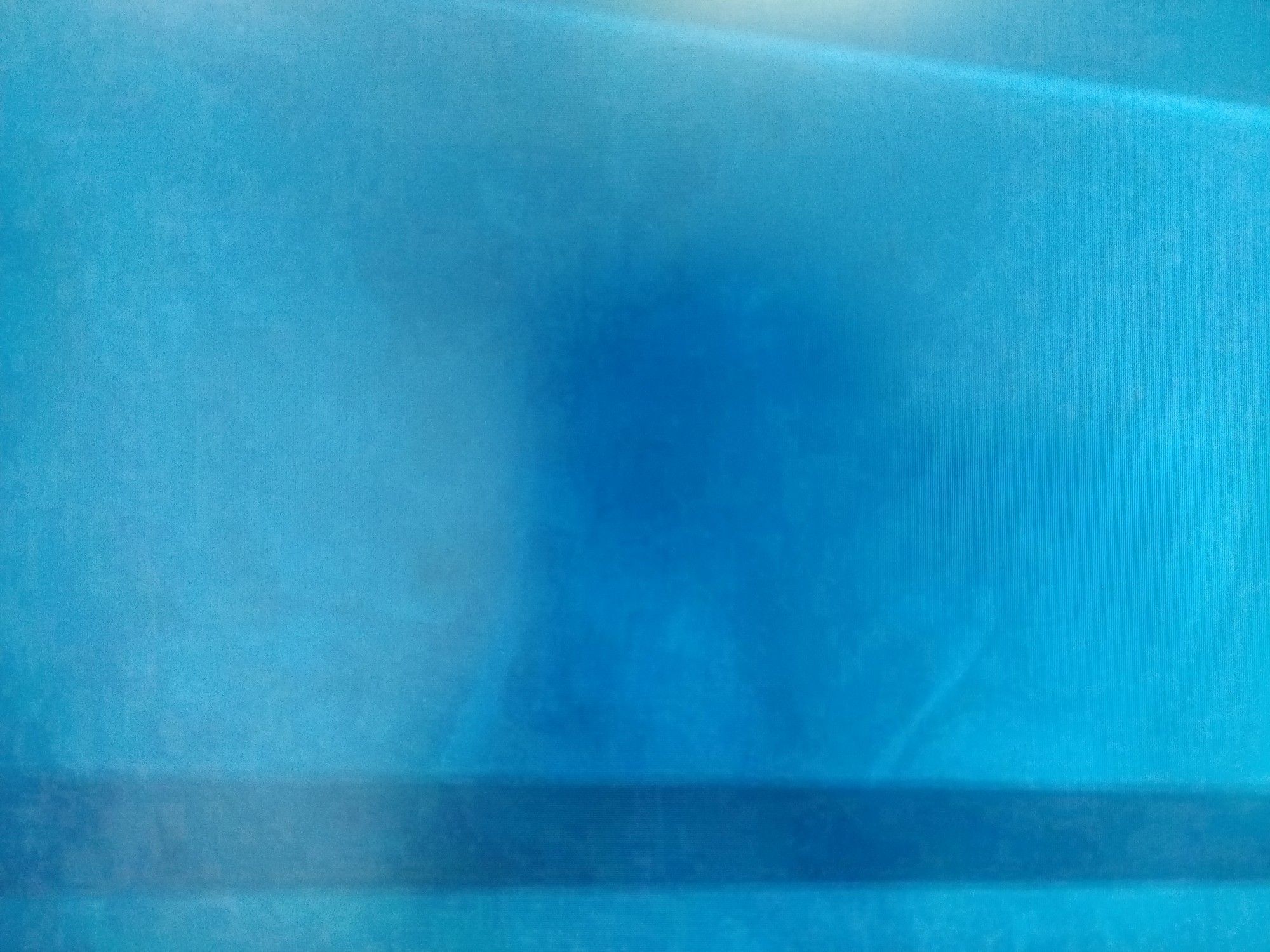 Take a gander at the same test pattern (image below) rendered by the same monitor after it had been calibrated with the Datacolor Spyder Colorimeter. That's a marked improvement over the uncalibrated image. This is rather strange because substandard image quality brought upon by a bad panel and/or poor video processing hardware cannot be fixed (to this extent) with a calibration tool. But that's exactly what is evident here.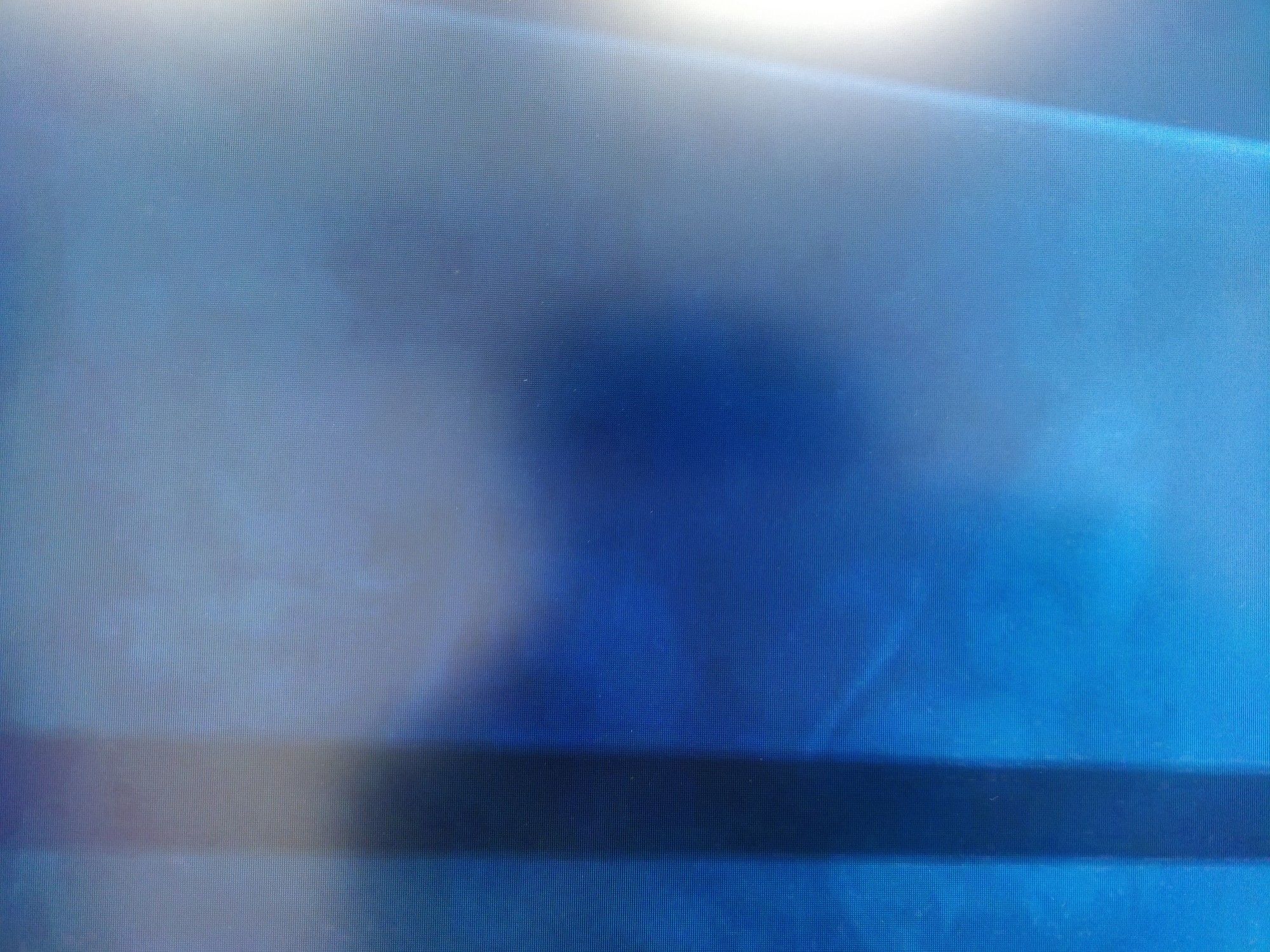 The answer to this curious puzzle, incredibly, lies in the shockingly bad colour science underpinning the Acer Predator Z35 monitor. This monitor has basically been hobbled with a Look-up Table so poor that it severely affects its colour reproduction capability. The situation improves drastically only when the issue is fixed by the Datacolor calibration software at the video card level. Such display issues ideally cannot be fixed through calibration, but if they can (as in this case) that only means the display's colour science is laughably bad.
Acer Predator Z35 Review: Seasoned With a Dash of Incorrect Gamma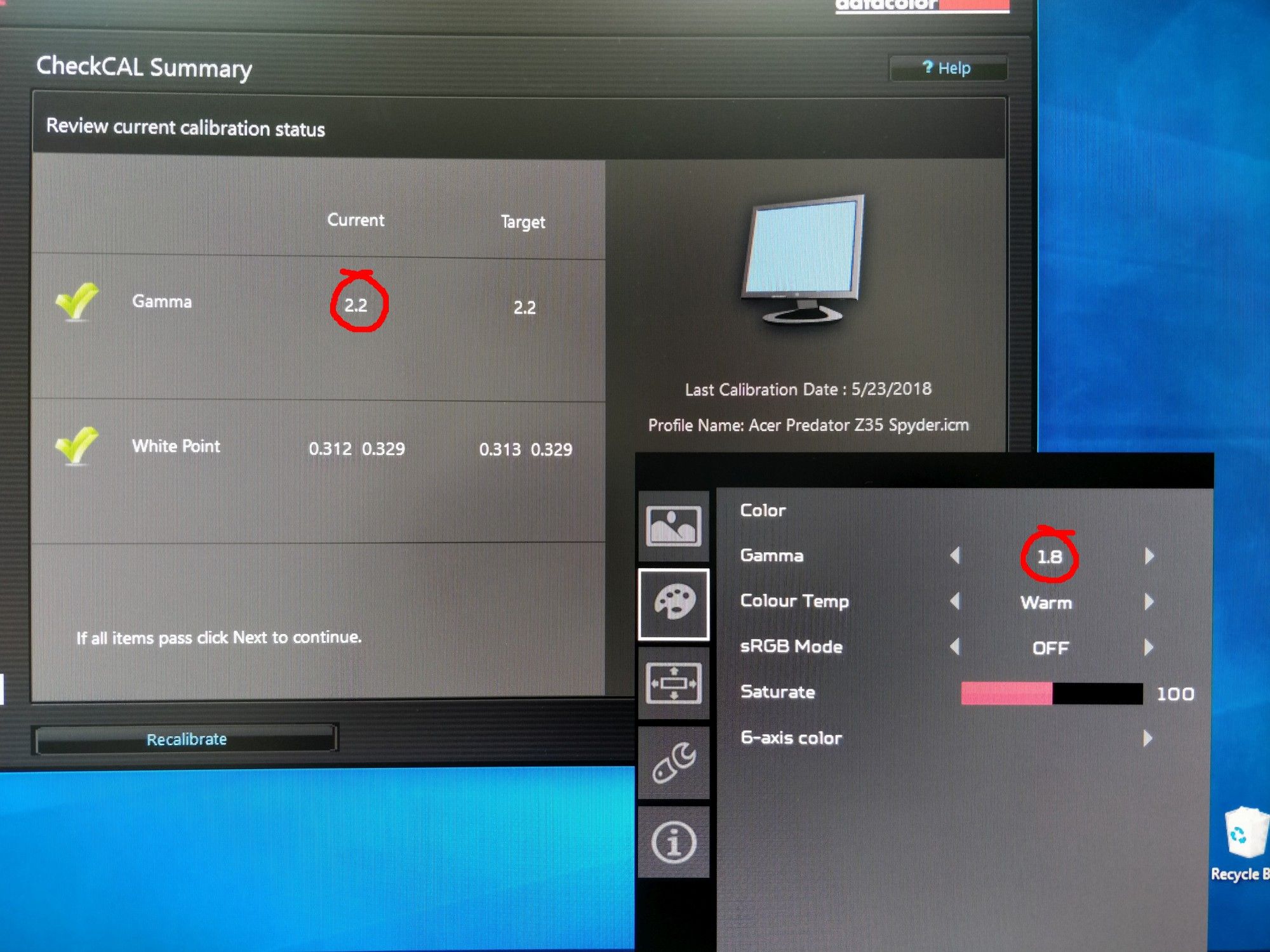 If all this sounds like the engineers at Acer's monitor arm seem to have no clue about what they're doing, you'd be amused to know that the Predator Z35 has got the all-important gamma value wrong at the OSD level. I realised this when my colorimeter began throwing readings that seemed off, which prompted me to test it on the reference monitor on the MSP test bench. Further investigation revealed that the gamma values for 1.8 and 2.2 settings have been (quite comically, at that) exchanged.
As of this publishing, only one reviewer seems to have actually clued onto this serious flaw, whereas the most prestigious of tech publications have published glowing reviews of the Predator Z35, with all their "tests" conducted with the wrong gamma setting. Needless to say, you'd do well to take those reviews with a pinch of salt.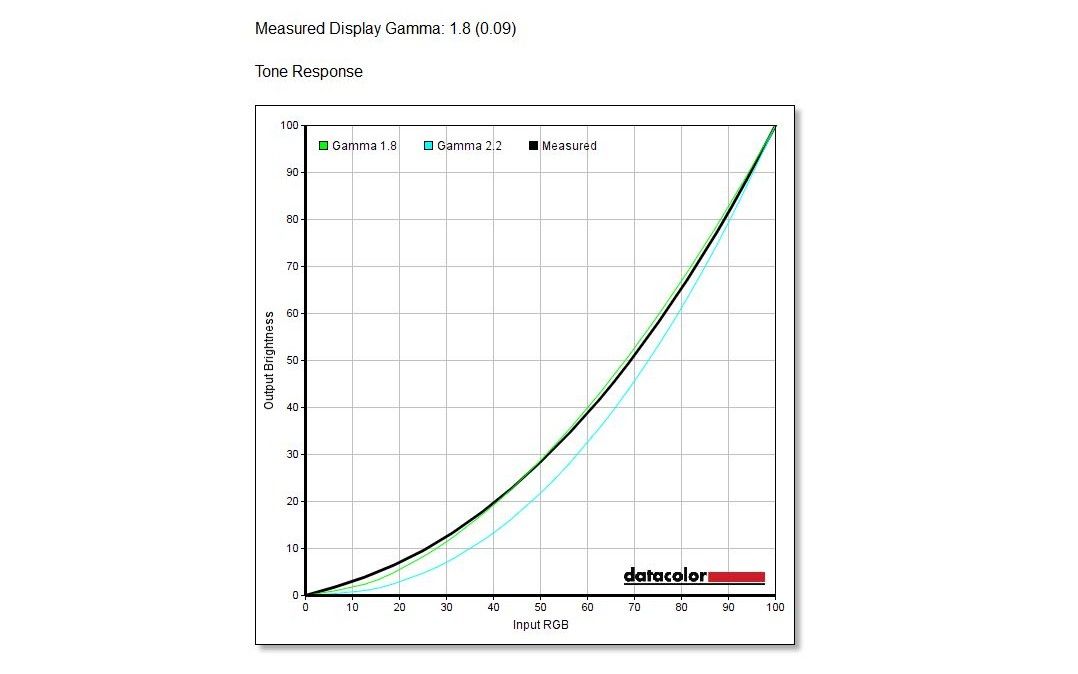 Acer Predator Z35 Review: A Hard Pass on This One
Having said that, you don't really need a colorimeter to tell that the Acer Predator Z35 is marred by piss poor picture quality. While I won't compare an ultra-high refresh rate gaming monitor with a colour-accurate IPS display, the Predator Z35's picture is laughably bad despite taking that into consideration. Although this is a curved, ultra-widescreen Nvidia G-Sync equipped gaming monitor that can natively achieve a 144Hz refresh rate that can be further overclocked to 200Hz through the OSD itself, but it still has to achieve the bare minimum level of picture quality to receive our recommendation.
That's precisely why this review doesn't dwell on any other aspect of the monitor except the unacceptably bad picture quality, which frankly no other review has attempted to tackle in the way it deserves to be tackled. To be brutally honest, there are plenty of gaming monitors with similar and better capabilities that offer much better picture quality. Pick any of them and you'll be better off than the Acer Predator Z35. Keep your eyes peeled for more gaming monitor reviews in the coming weeks.