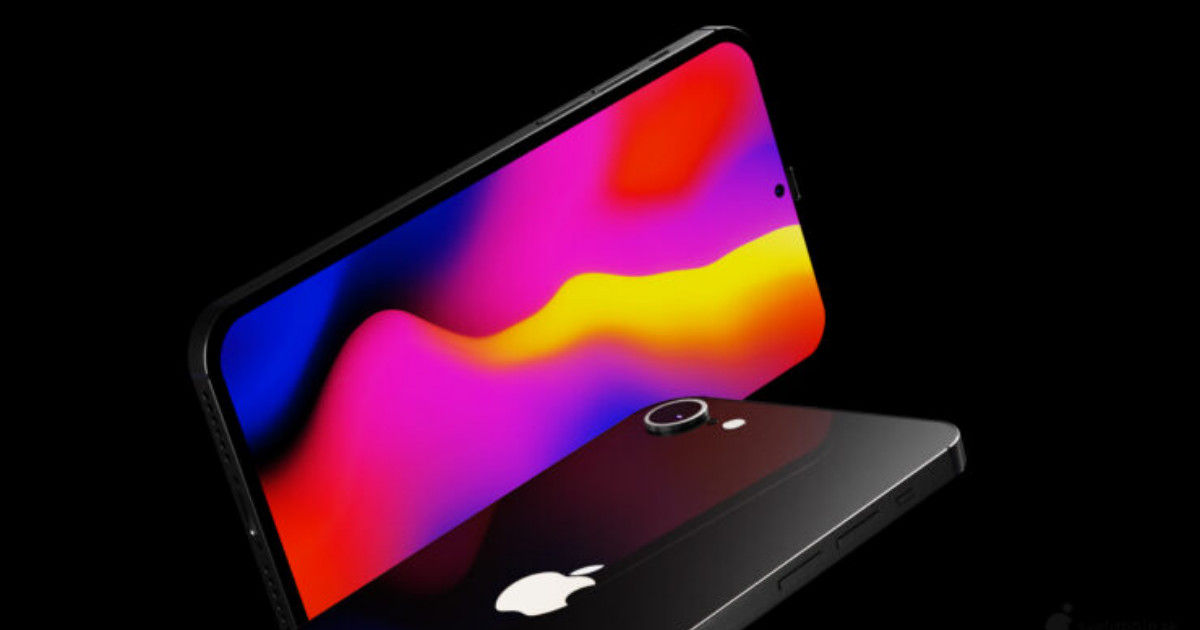 The 2021 iPhone SE is expected to be launched in the coming months, becoming a follow-up to the mid-range, 'budget' iPhone that was the 2020 iPhone SE. While the first iPhone SE used the iPhone 5s' chassis back when Apple had moved to the iPhone 6/6s design, the second iPhone SE used the iPhone 6s' design at a time when Apple's design language features the broad notch, full screen display, multiple cameras and no physical home button on the iPhone 11 and iPhone 12 series devices. Now, a new set of concept renders have surfaced on the 2021 iPhone SE, showing us what the purported device would look like if Apple chose to upgrade the overall design of the phone to the latest generation, i.e. iPhone 12.
What this basically entails is that the said 2021 iPhone SE would look like the iPhone 12 Mini, but instead of the dual-camera square module at the back, would feature a single camera unit with a standalone LED flash and AF module akin to what we saw in the 2020 iPhone SE. The flat side edges are reminiscent of a classic design from an old Apple device, but even in the concept renders, the overall design looks quite fresh and new. What's interesting to note is that the Svetapple concept design shows the 2021 iPhone SE to feature a single punch-hole front camera slot, which is almost certainly going to be one for the concept, and not translate to marketable reality.
The reason for this is very fundamental – Apple produces a number of iPhone bodies each year, based on its own analysis of the market and how much can it sell. Each component, such as the glass of the display, is cut out in a particular way such that it would only fit one device in the iPhone lineup and not the other. That is to say, that the glass cutout of an iPhone 12 may not perfectly fit the glass cutout of an iPhone XR, even though they come with comparable dimensions. As a result, Apple may be utilising its surplus inventory of raw components to put together the iPhone SE series of devices, therefore cutting costs and offering users a new iPhone experience at a cut price.
Given the budget constraints of the iPhone SE at hand, it would be highly unlikely and unusual that Apple would create a new design language and debut it with the iPhone SE, and not its usual flagship iPhones set to launch later in the year. Nevertheless, it will be interesting to see if rumours around the 2021 iPhone SE grow stronger with time, and Apple actually unveils a new budget iPhone that sits alongside the iPhone XR and iPhone 11 in select markets as affordable buys.