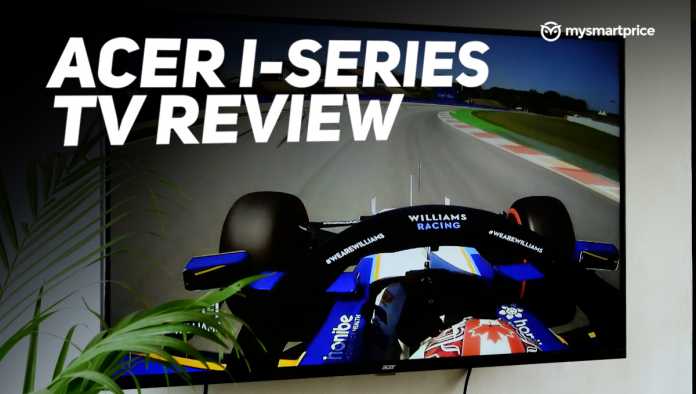 Just like smartphones, the 4K TV market is now brimming with new products in the sub-Rs 35,000 price segment. The latest company to launch a smart TV at this price point is Acer, with the I-series of smart TVs. Yes, you heard it right, the same PC maker famous for its Predator and Inspire series of laptops.
The company launched its first line of TVs in 2021, with its 32 to 70-inch variants making the headlines. Acer's foray into the affordable Indian smart TV market was made possible with a licensing agreement with Indkal Technologies.
Acer's I-series is available in four variants: A 32-inch full HD variant with 24W speakers and 43-inch, 50-inch and 55-inch variants sharing the same UHD resolution and 30W speakers. In addition, all TVs in the series are powered by Google TV UI based on Android 11, have the same Cortex A55 processor and boast HDR10+ compliance.
We received the 43-inch variant of the Acer I-series TV with a launch price of Rs 34,990, but you can buy it for as low as Rs. 27,990 on Croma. This makes us wonder how it can distinguish itself from the seemingly identical Redmi X43 4K TV, with almost the same specs and price. Find out in our review.
Acer I-Series 43-inch Smart TV Review: Design & build quality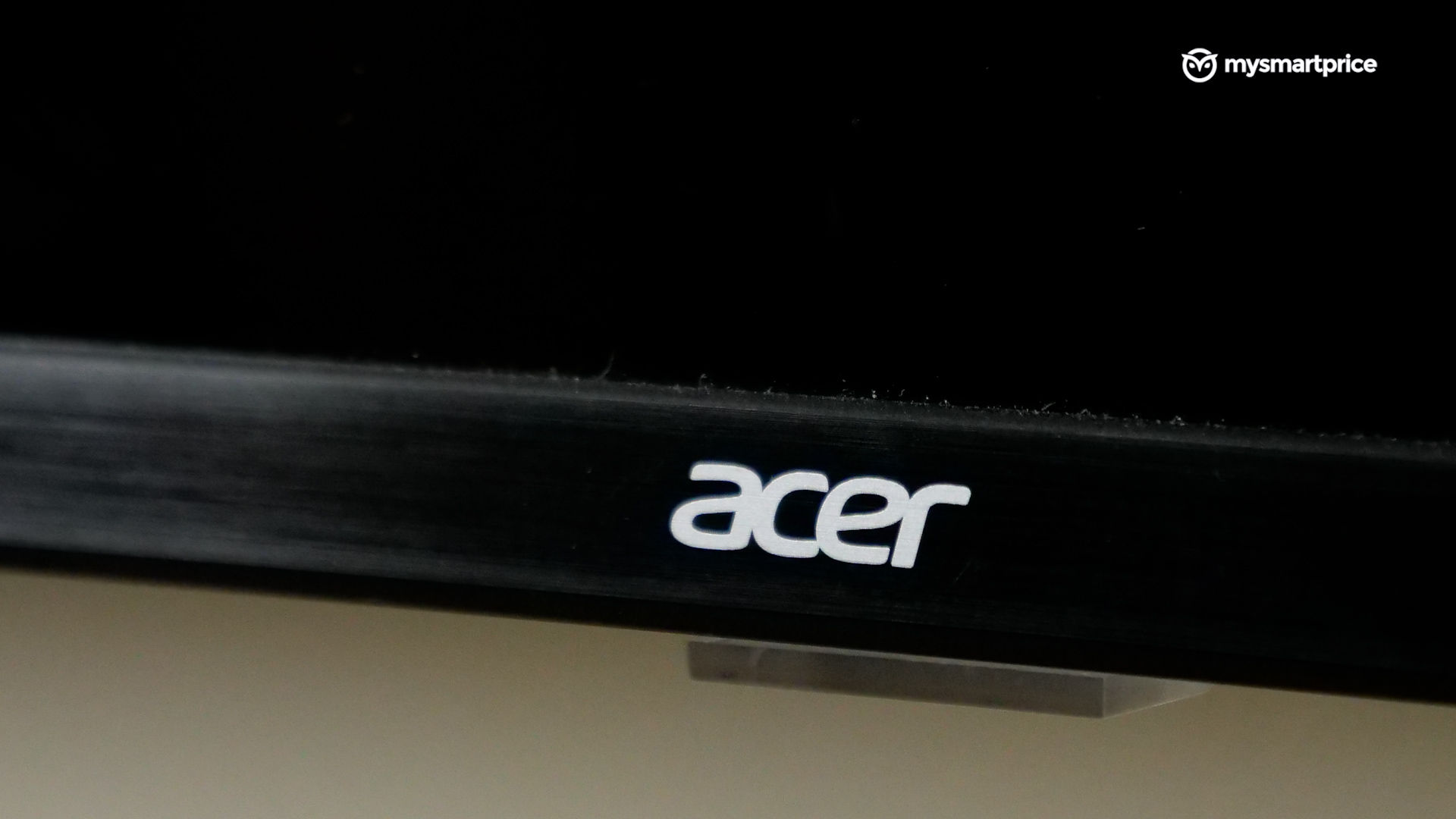 The Acer I-series 43-inch Smart TV comes with a fully plastic build. While its bezels are slim, the Redmi X43 takes the cake by maybe a couple of millimetres, and in the real world, it's barely noticeable.
The chin of the TV has a brushed metal appearance which looks classy. A small Acer logo is printed on the middle of it, underneath which lies an LED indicator and a small power button.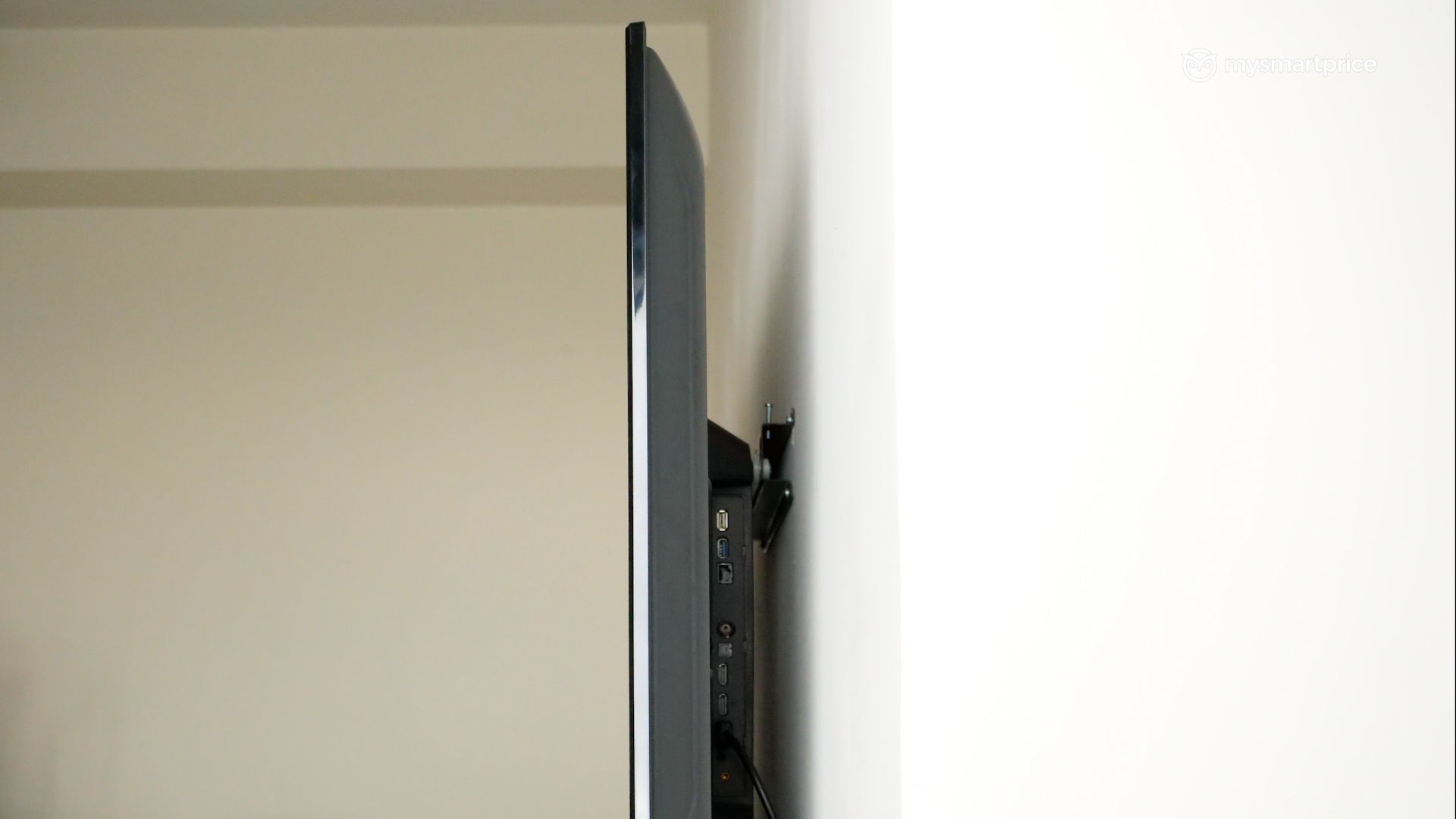 The rear of the TV has a small hump which houses the power inlet and other connectivity ports to its sides. The reachability of these is slightly better than the Redmi X43, but they are still deeply inset.
Speaking of connectivity, you have two USB Type-A ports, an antenna port, RCA ports, a 3.5mm auxiliary port, an optical port and three HDMI ports. These can be found on the left side of the TV (with the screen facing your way) and are meticulously labelled.
One thing we liked about the TV packaging was that it included both the stands and the wall mounting kit within the box. Other brands require you to order these separately, and they can set you back by a few thousand bucks. This gives a price advantage to Acer TV already, as this price point is all about being conscious about the budget. The box also contains a user manual, a remote and a pair of AAA batteries.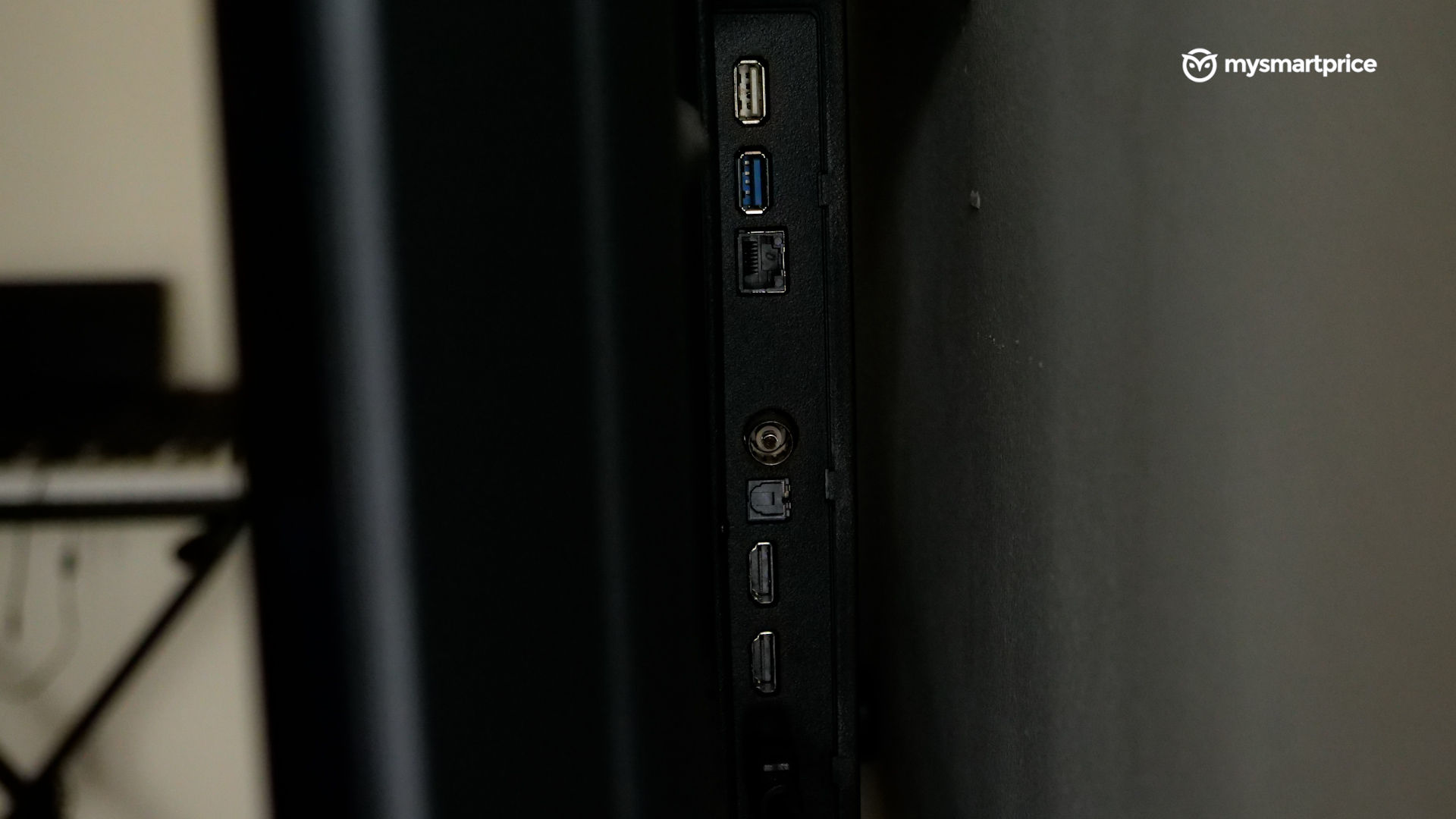 Securing the legs of the TV requires a Phillips screwdriver and is a two-minute job at most. The TV is also lightweight, so you can lift and place it by yourself without throwing your back out.
Since it's only available in black, it can blend well into most living rooms and decors without a problem, whether you're planning to mount it or keep it on a TV table. The legs are high enough that a soundbar can sit comfortably under it without invading your screen real estate. Basically, you can't go wrong with such a neutral design; you're only going to be asked one question, 'oh, Acer makes TVs? I didn't know that'.
Acer I-Series 43-inch Smart TV Review: Display & speakers
There are a few differences between the displays of the 32-inch and the bigger UHD models of the Acer I-Series Smart TV. Apart from the resolution and size, the bigger TVs support 10-bit colour depth (1.07 billion colours), and dynamic signal calibration. The 32-inch variant has an 8-bit colour depth (16.7 million colours) and skips the rest of the features, but you do get HDR10+ with Hybrid Log Gamma or HLG. All panels are IPS LCD, and all get micro dimming tech for better contrast.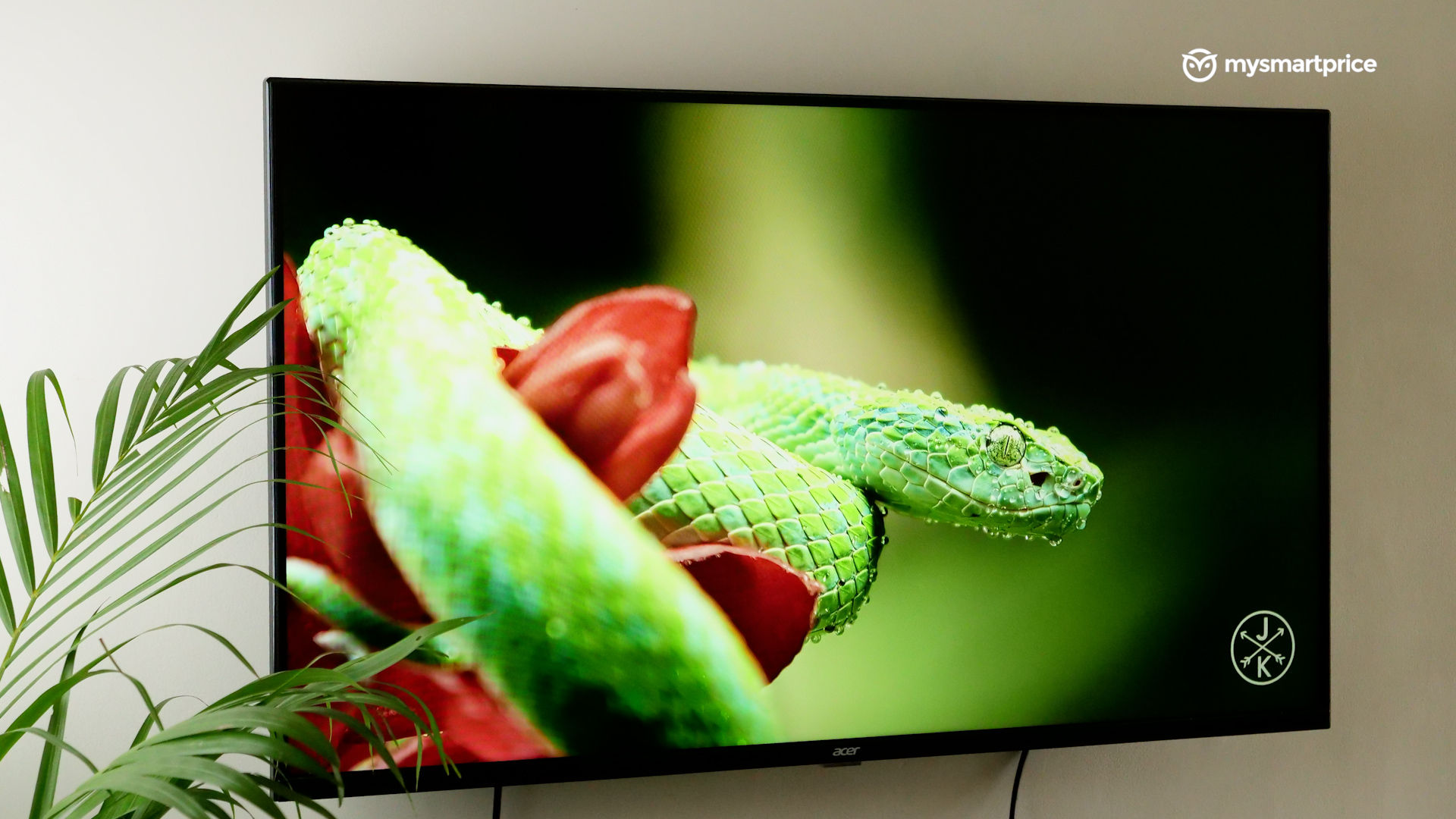 Coming down to the picture quality, it's pretty good for its price. Thanks to the HDR10+ certification, TV series based mostly in dark settings like Ozark and the final season of Better Call Saul appear decent enough. Colours are on the vibrant side by default, but the TV lets you change the individual hue and saturation levels in the settings.
Text, in the UI and native 4K content, appears crisp even when viewed up close. Further, the TV also comes with motion compensation, which increases the frame rate of lower quality content, and 4K upscaling, which claims to upgrade high definition content to 4K digitally. The motion compensation feature works well for TV series and movies.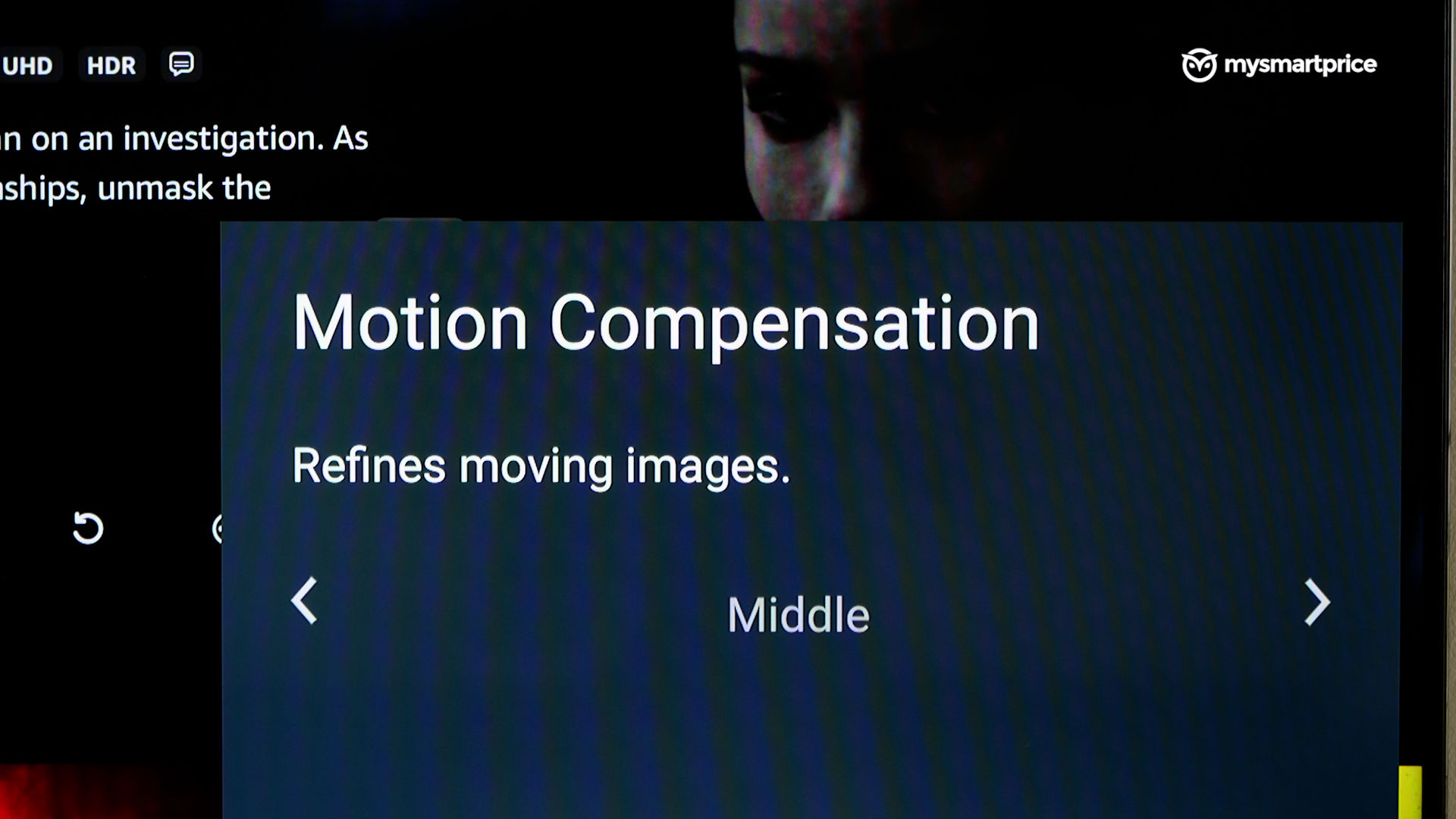 For night-time viewing, the TV also features a blue-light reduction filter which turns the display slightly warmer to preserve your eyes. Viewing angles are acceptable and are at par with the competition.
Accompanying the display are 30W speakers, which are among the best in business. They sound great right out of the box, so you don't have to fiddle deep within the settings to get the best out of them. Not only do dialogues and commentary sound good, but they also pack ample depth and bass to bring out the background scores of movies and TV shows. We would still recommend getting a soundbar if you wish to listen to more music, but for everything else, the built-in speakers cover you. Do bear in mind that any audio device connected over Bluetooth will have lag issues. We tried this with a soundbar and a pair of TWS earbuds within a distance of 2 metres to double check.
Acer I-Series 43-inch Smart TV Review: Hardware, UI & remote
The ARM Mali G31 graphics processor coupled with 2GB RAM and 16GB storage powers the Acer I-Series 43-inch Smart TV, with Android 11 TV OS running atop. You can interact with the TV primarily with the bundled remote, although using your smartphone to navigate is also possible.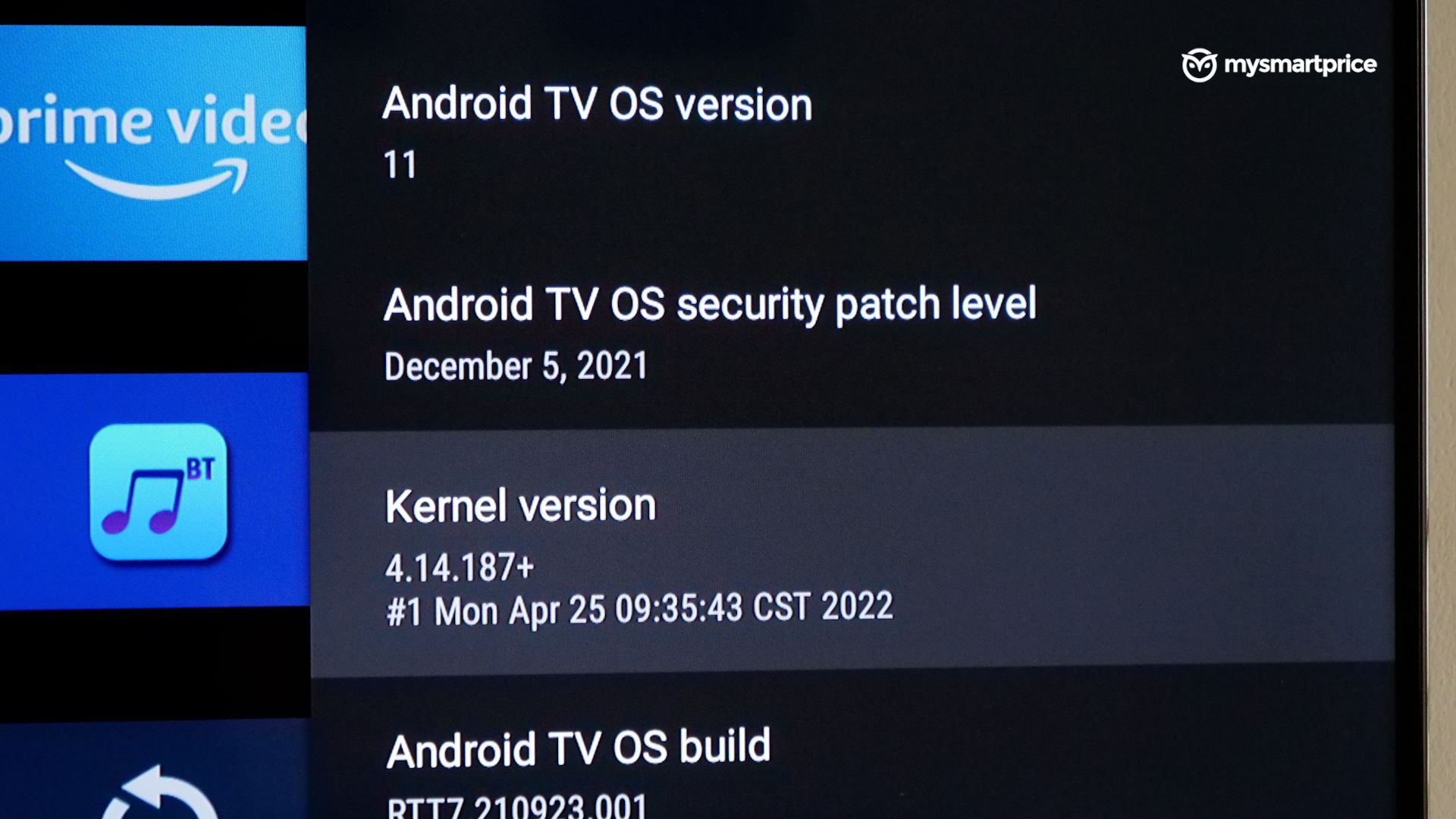 The first boot, thanks to the stock interface, is extremely easy. All you have to do is pair the remote with the TV, connect your smartphone via the Google Home app and follow the on-screen instructions. Depending on your internet speed, you can start bingeing anywhere from 5-10 minutes.
The Android 11 TV interface is easy to use, and nearly everything on the home screen is presented in the form of cards. The remote has easy access buttons for Netflix, Amazon Prime and Disney+ Hotstar. The form factor of the remote is something that looks a little dated, but it's for the best because accidental presses happen far less compared to the smaller ones from other brands.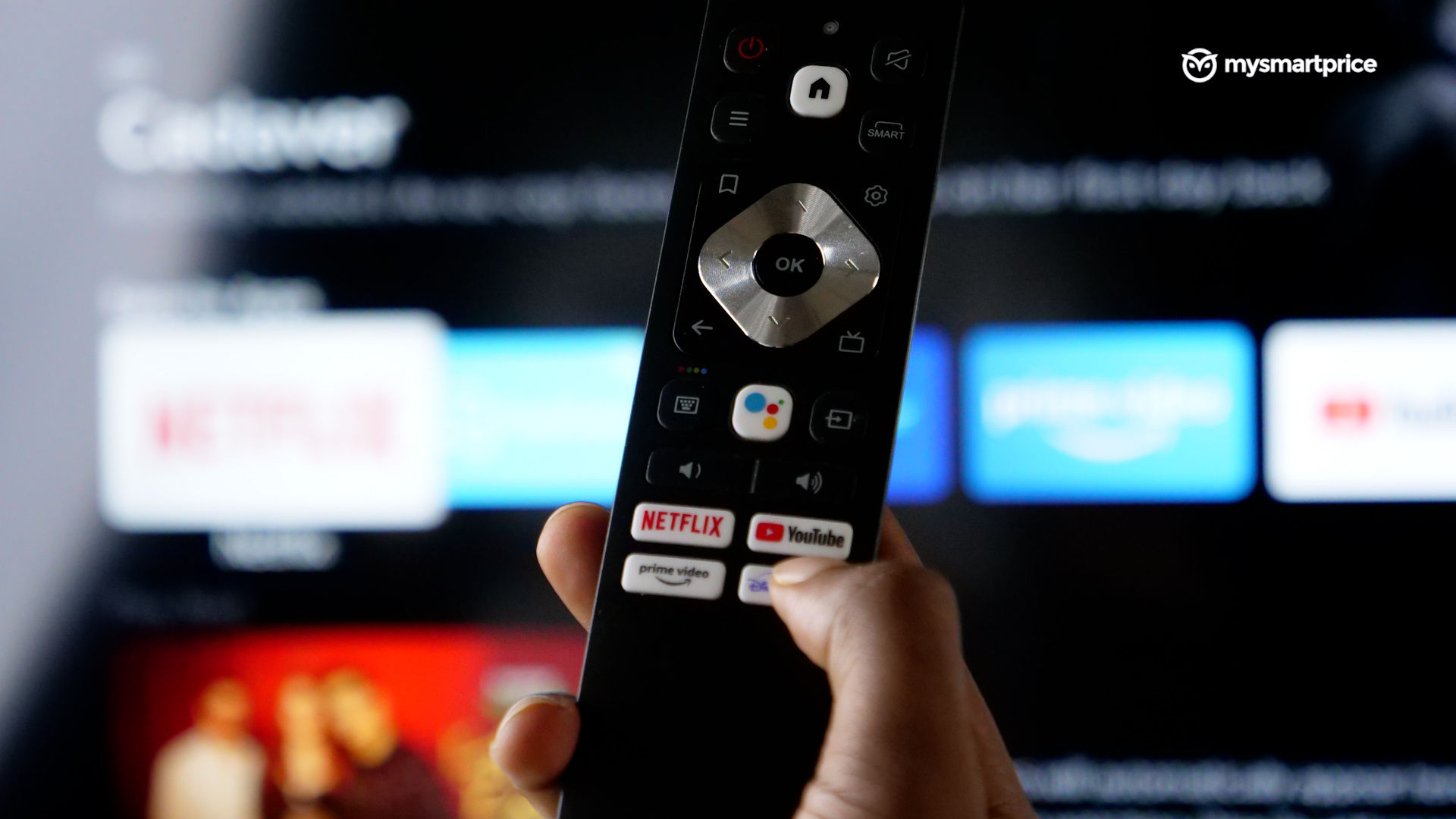 There are a bunch of key settings like connecting to WiFi networks and Bluetooth devices that require you to exit the content platform you're watching and open a different app – this is maddening, but that's on Android. Otherwise, the overall UI experience is fine for a smart TV at this price. It does act slowly sometimes, but it doesn't get in the way of content consumption.
Acer I-Series 43-inch Smart TV Review: Verdict
The Acer I-Series 43-inch Smart TV can be a good stepping stone for customers looking to buy their first 4K smart TV. Its display quality is at par to that of the Redmi X43 4K TV, but then you also get a full-fledged mounting kit for no extra charge. Plus, you only get one UI to interact with, whereas in the Redmi X43 4K TV, you have to deal with PatchWall and Android TV. Sure, the remote is slightly bulky, and the motion interpolation can get in the way of consuming sports content, but other than that, it is a worthy opponent at this price.
Acer I-Series 43-inch Smart TV
₹27,999
Thanks for reading till the end of this article. For more such informative and exclusive tech content, like our Facebook page