Highlights
Act Fibernet has launched the ACT Giga Promo plan in Bengaluru.
The ACT Giga Promo plan offers 1000 Mbps speed, Netflix app access, and more.
ACT Fibernet offers 10 broadband plans in Bengaluru.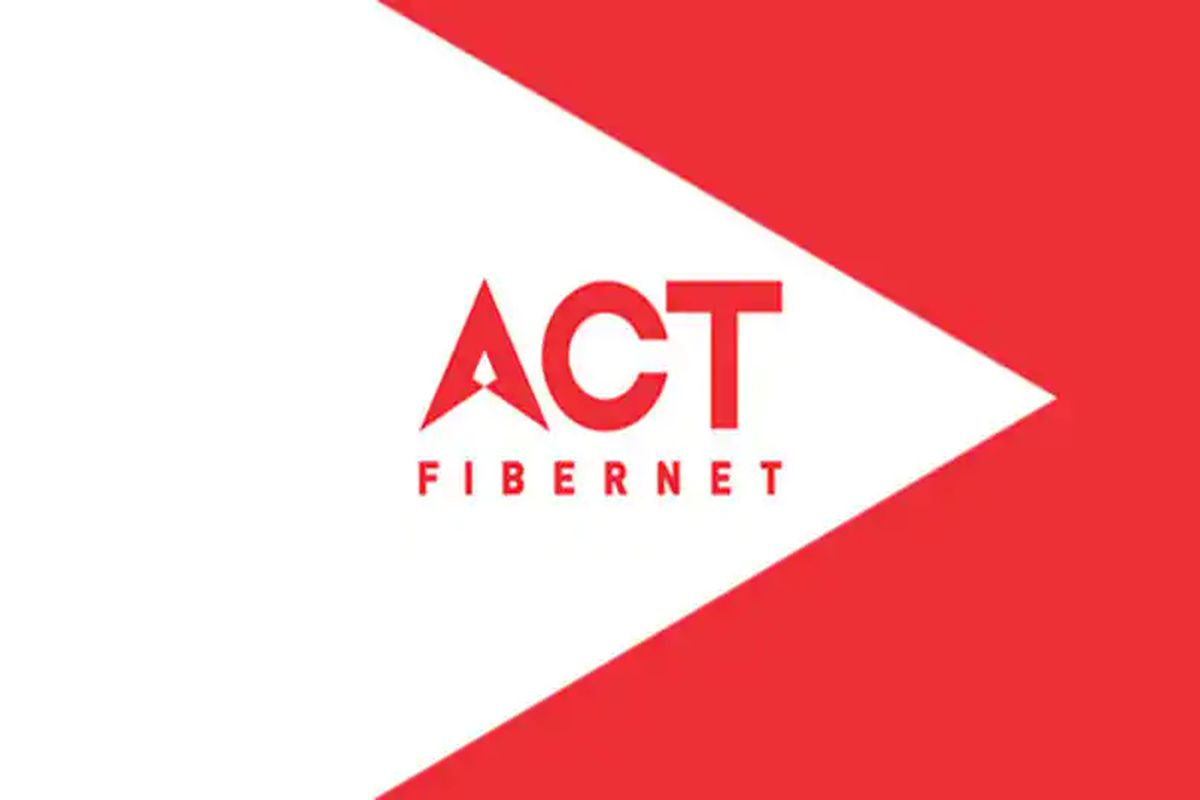 ACT Fibernet, which offers high-speed internet in the country has launched a new plan for its customers in the country. The plan is known as ACT GIGA Promo and it has been launched in Bengaluru. Notably, ACT Fibernet was the first company that launched Giga plans in India. The plan is priced at Rs 2,999 and it offers several benefits, such as access to OTT apps, data, and more. So let's look at the benefits of this plan.
ACT Giga Promo Plan: Details
The newly launched plan is available in Bengaluru and is priced at Rs 2,999. It ships 1000 Mbps speed and unlimited data for six months. However, unlimited data means 3300 GB of data per month and after the given data ends, the speed will be reduced to 5 Mbps.
In addition, the company offers access to several OTT applications, such as Netflix (basic plan), Zee5, SonyLiv, Aha, Epic On, hungama, and more. Besides, this plan is providing one month's trial benefits of the cult. fit. To those unaware, the company is already providing 1Gbps speed with the ACT Giga plan, which is priced at Rs 5,999.
The ACT Giga plan offers similar benefits for only one month. So, the newly launched can be used on a trial basis, if anyone is planning to buy the ACT Giga plan.
ACT Fibernet Plan In Bengaluru: Details
Apart from ACT Giga and ACT Giga Promo plans, the internet company is providing eight more plans in Bengaluru, which are known as ACT Swift, ACT Basic, ACT Rapid Plus, ACT Blaze, ACT Storm, ACT Storm Streaming, ACT Lightning, and ACT Incredible plans.
The ACT Swift plan is priced at Rs 710. It offers 75 Mbps speed and 750GB data per month and is listed in the most popular plan segment; however, this plan does not ship any OTT app benefit. The ACT Basic plan will cost you Rs 549 and provides 500GB of data with 40 Mbps speed. Again, there is no OTT benefit with the plan.
Then, there is a plan of Rs 985 that is known as ACT Rapid Plus. The ACT Rapid Plus plan offers 1000GB of data with 100 Mbps speed. The fourth plan in the list is priced at Rs 1,085 and is providing 1500GB data, 150 Mbps speed, along with access to some OTT apps, such as Netflix, Sony Liv, Aha, hungama, and more.
The ACT Storm plan ships 300 Mbps speed and 3.3TB data at Rs 1,185. This plan is valid for one month and provides a subscription to several OTT apps. The ACT Storm Streaming is also providing 300 Mbps speed and 3.3 TB data for one month. In addition, this pack offers content access from several apps for Rs 1,285.
The ACT Lightning plan offers 400 Mbps speed and 3.3TB data for Rs 1,425. Besides, this pack ships content from Netflix and several other apps. Then lastly, there is a pack of Rs 1,999, which ships unlimited data (3.3TB data), 500 Mbps speed, Netflix apps access, and more.