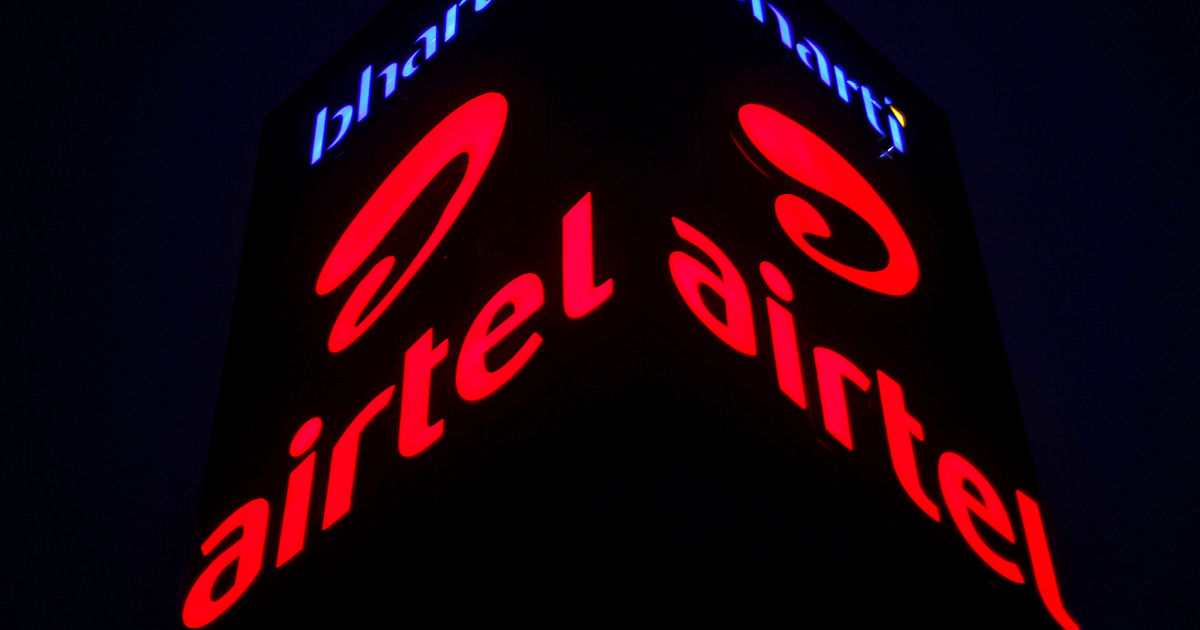 Recently, Airtel hiked the prices of its prepaid plans by up to 25%, followed by Vi. While other players in the telecom industry are also expected to hike the prices of plans, including Reliance Jio, Airtel has started offering additional data to its customers for free. Today, Airtel has started offering 500MB of additional data per day for free with four of its prepaid recharge plans. The telecom giant has introduced this offer in an attempt to pacify customers after the price hikes. However, not all customers will be able to benefit from this new offer.
There are four recharge plans from Airtel on which the additional data benefits will be applicable. These four plans are priced at Rs 265, Rs 299, Rs 719 and Rs 839 respectively. The Airtel plan worth Rs 265 offers 1GB of data per day, while the Rs 299 and Rs 719 plans offer 1.5GB of data per day respectively. The plan priced at Rs 839 offers 2GB of data per day.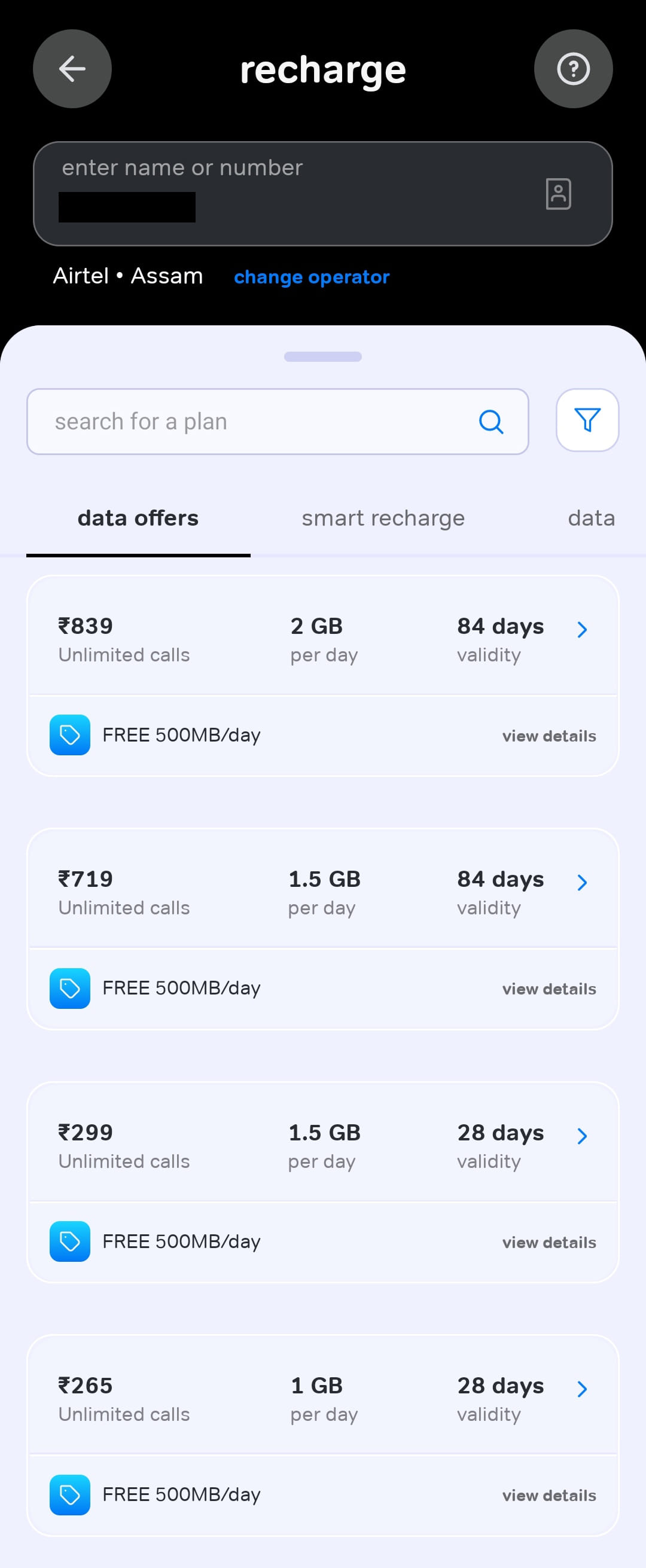 As a result of this offer, the Airtel Rs 265 recharge plan will now offer 1.5GB of data per day for 28 days, while the Rs 299 and Rs 719 recharge plans will offer 2GB daily data for 28 and 84 days, respectively. The Rs 839 recharge plan will now provide 2.5GB of daily data for 84 days.
Also Read: Vi Best Recharge Plan and Offers List with Validity, Data, Unlimited Calling
The additional data will be coupled with the existing plan, and it will expire as soon as the current plan ends. To redeem the additional data, Airtel customers will have to use the Airtel Thanks app. Airtel has now started mentioning the extra data benefits on its website and the Airtel Thanks app as well.
Also Read: GTA Online is Giving Away a Special GTA$500,000 Gift to All Players Logging in Before December 2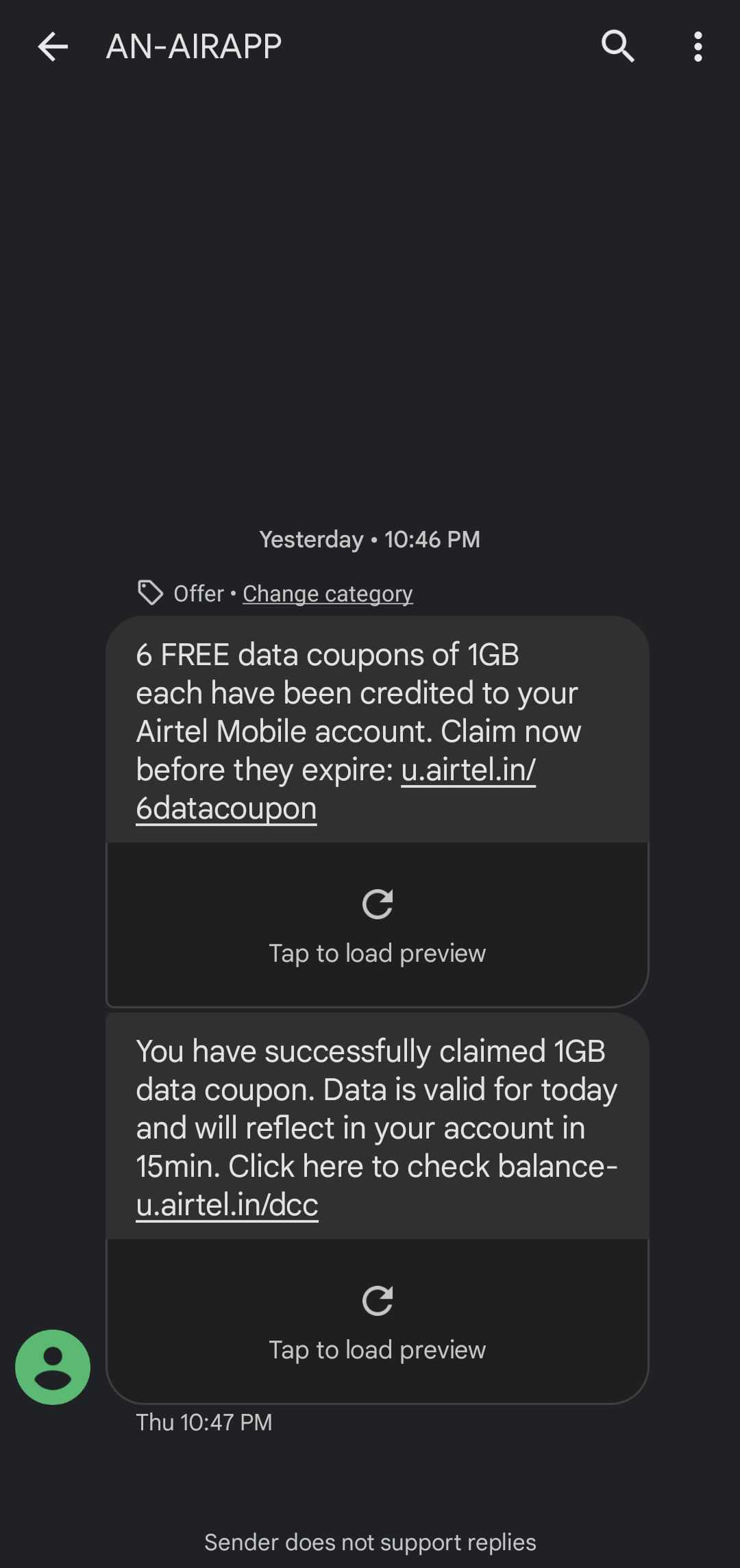 Notably, Airtel allowed users to pre-purchase plans before the price hike up to November 25k and for such recharges as well while upgrading them on November 26. Airtel is also providing some benefits for those customers. For example, I recharged my phone with the plan priced at Rs 598 before November 26, which used to provide 1.5GB of data per day for 84 days. As it is the same as my current plan, my current plan seems to have been upgraded to the one worth Rs 719, and Airtel has also issued six data vouchers each providing 1GB of extra data.