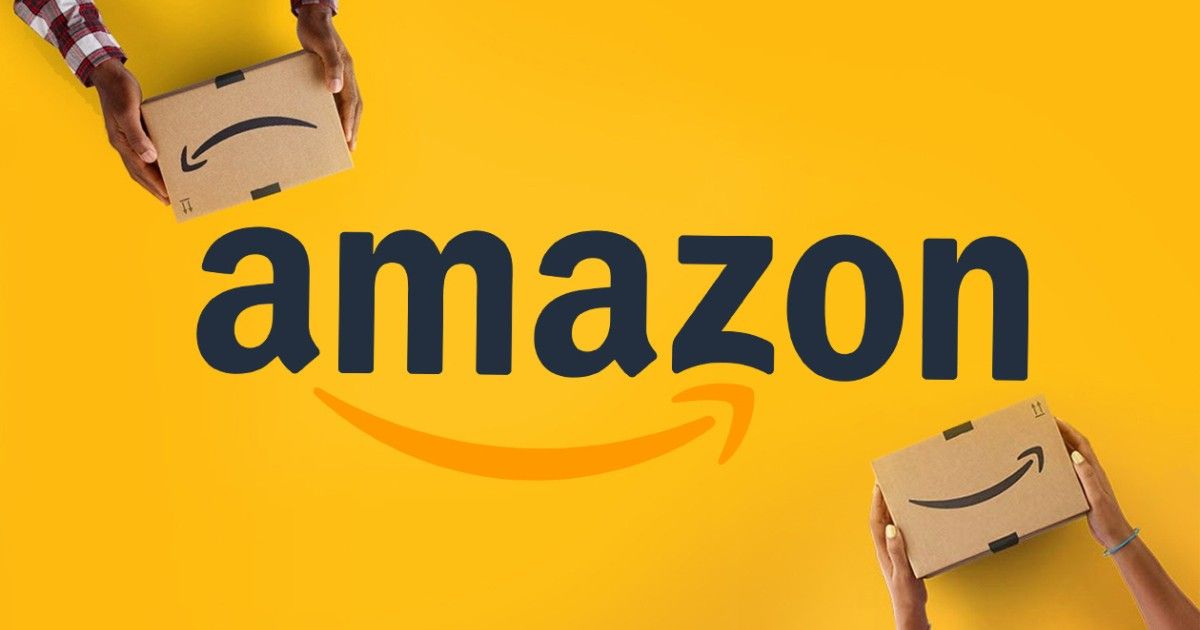 Amazon is best known for its fast delivery of orders in the country. The e-commerce platform not only has a wide range of products available, but it also brings some interesting discounts and amazing deals that certainly elevate your online shopping experience. However, there are times when you don't get the invoice of your order when it is shipped to you. An invoice is basically a bill that you get when you purchase an item from online platforms or offline stores. So, if you are wondering how you can get the invoice for your Amazon order, then you come to the right place. In this article, we are going to explain how to download a new or duplicate invoice of an item you ordered from Amazon. Here's what you need to know.
Also Read: Amazon Prime Plans 2021: Membership Price, Prime Video Mobile Edition Free Trial, Subscription Benefits, and More
How to Download Invoice of an Item from Amazon App
You can easily download the invoice from the Amazon application. The app allows you to download the invoice of any order you have placed on the e-commerce platform. In order to do that, you need to follow these steps:
Open the Amazon application on your Android or iOS device.
Click on the Hamburger menu and then go to the Orders section.
Now, search for the order for which you want to download the invoice.
Once done, tap on the ordered item and you will land on another page.
There you will find the option to Download Invoice under the Order Info tab.
Tap on it and simply download the new or duplicate invoice of your order.
Also Read: Amazon: How to Cancel Items or Order on Amazon App and Website
How to Download Invoice of an Item from Amazon Website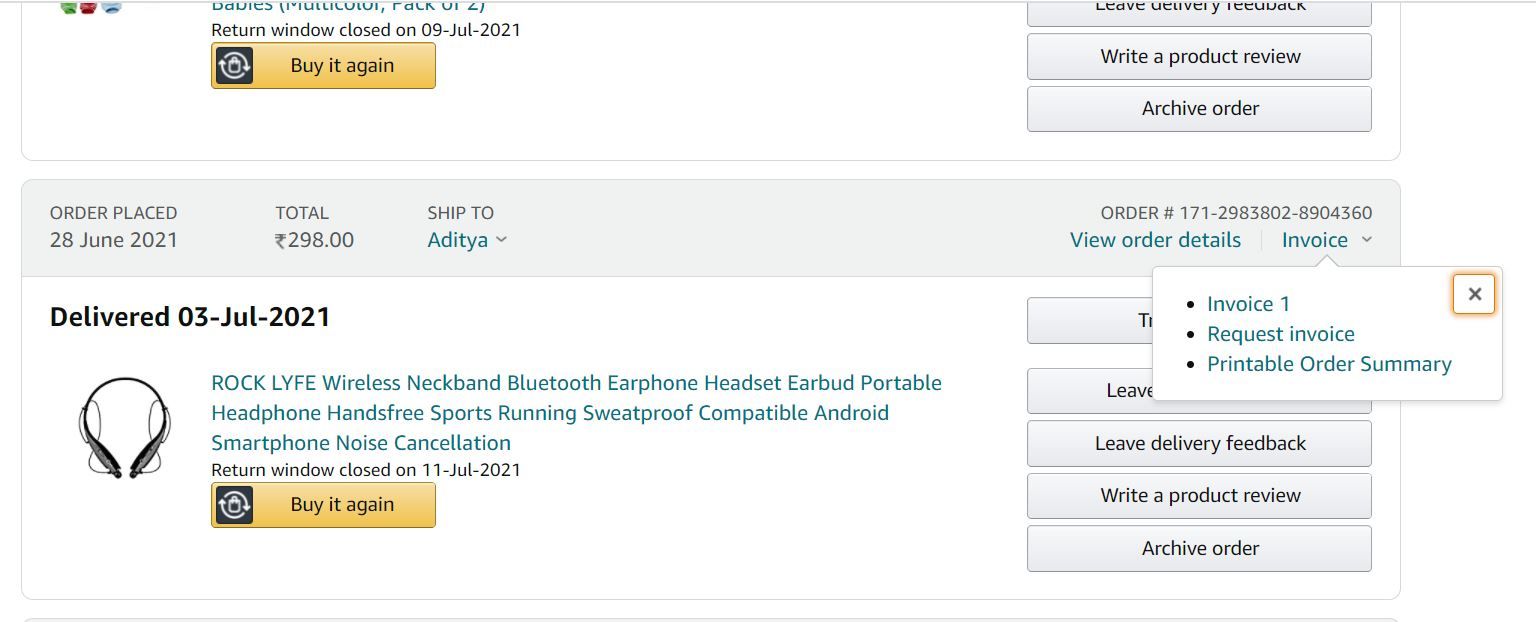 Amazon also allows you to download new or duplicate invoices of your orders from the website. Here's how you can do it:
Go to the Amazon website and log in with your email and password.
From the homepage, click on Return & Orders, which is located at the top-right corner.
Now search for the order in which you want to download the invoice.
Once you find your item, you will see the 'Invoice' option right next to the 'View order details'. Click on it.
You will see different options like Invoice 1, Request Invoice, Printable Order Summary, and more. Select Invoice 1 from the list and your new invoice will be downloaded instantly.
Also Read: Amazon: How to Delete Amazon Account Permanently?
However, it is important to note that some of the orders might also contain the 'P-slip/Warranty 1' option. This basically contains IMEI numbers in the case of mobiles and tablets. The warranty slip may come in handy when you visit authorized service centers.