Highlights
This is also one of the fastest mobile gaming processors in the world.
The new processor is said to be 15% faster than the last generation.
Asus ROG Strix Scar 17 X3D featuring the new gaming chipset will be available in August.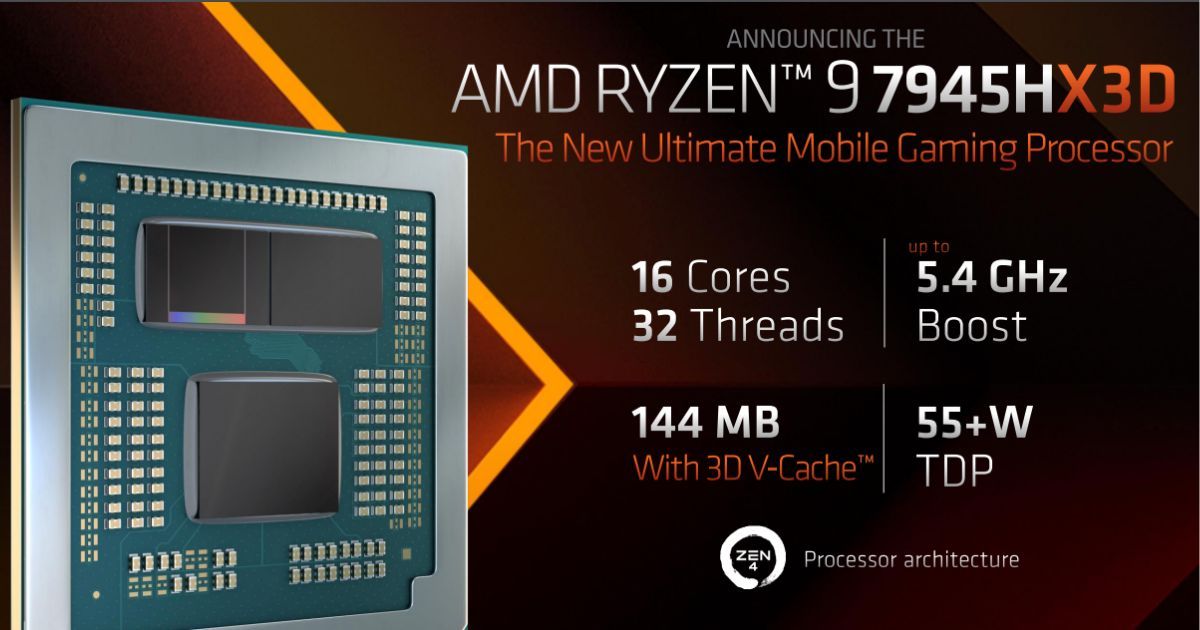 AMD, one of the leading semiconductor brands, has announced a new mobile gaming processor under the Ryzen 7000 series. The company has unveiled the AMD Ryzen 9 7945HX3D, which it claims to be the fastest mobile gaming processor in the world right now.
This new Ryzen 9 7945HX3D chip is said to offer the ultimate mobile gaming experience, as it comes with features like 16 cores, 32 threads, 144 MB 3D V-Cache, 55+W TDP, and up to 5.4GHz boost in speed. This is also the first time AMD has included 3D V-Cache technology in a mobile gaming processor. Let's take a look at all the details of the newly launched AMD gaming chipset.
AMD Ryzen 9 7945HX3D: Features
In terms of specs, this gaming beast comes with a 16-core architecture with 32 threads. Furthermore, the processing speed is rated to go up to 5.4GHz. The key highlight here is the presence of the 144MB 3D V-Cache.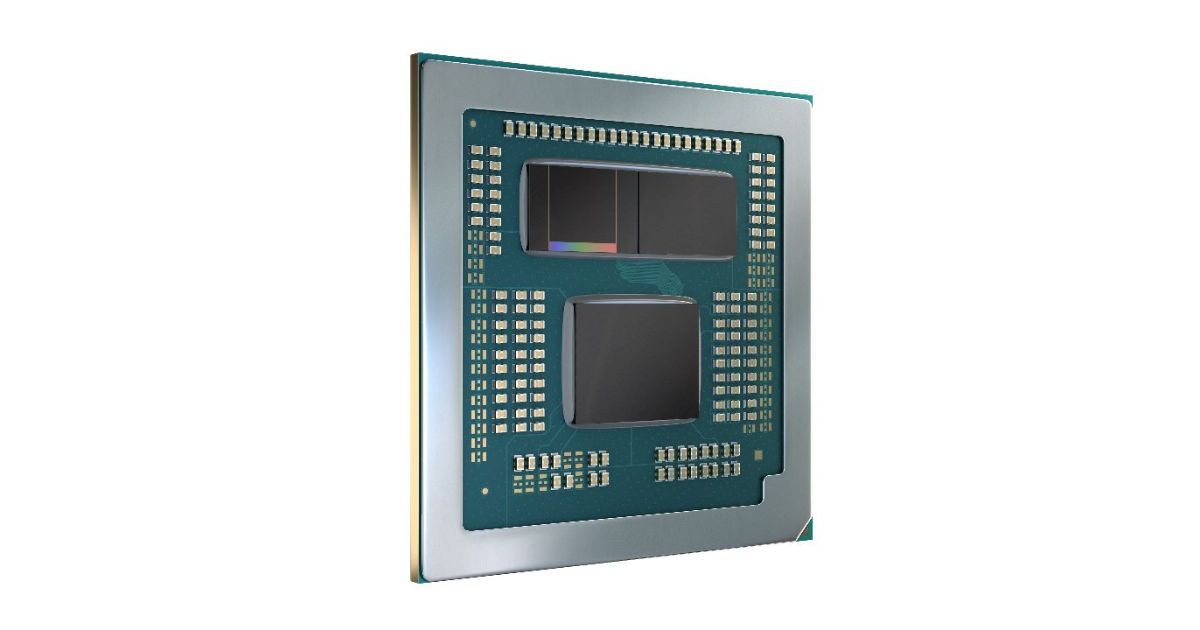 The 3D V-Cache chiplet technology has been implemented on the mobile gaming chipset for the first time. This technology consists of structural silicon, a 64MB L3 cache die, direct copper-to-copper bonding, TSVs for silicon-to-silicon communication, and Zen4 CCD. This technology makes the 7945HX3D gaming chip denser and more energy-efficient. The whole setup of the 3D V-Cache will drastically improve the framerate and overall performance of the device.
This chip is also the world's fastest mobile gaming chipset, with over 15% faster performance compared to the Ryzen 7945HX. The company also announced that the upcoming Asus ROG Strix Scar 17 X3D will feature the new gaming chipset and the laptop will be launched in August 2023.
According to a recent leak, the upcoming ROG Strix Scar 17 X3D is said to sport 32GB RAM, up to 2TB SSD storage, and feature an RTX 4090 GPU. With the addition of 144MB 3D V-Cache, the laptop is likely to gain more performance capabilities as well.