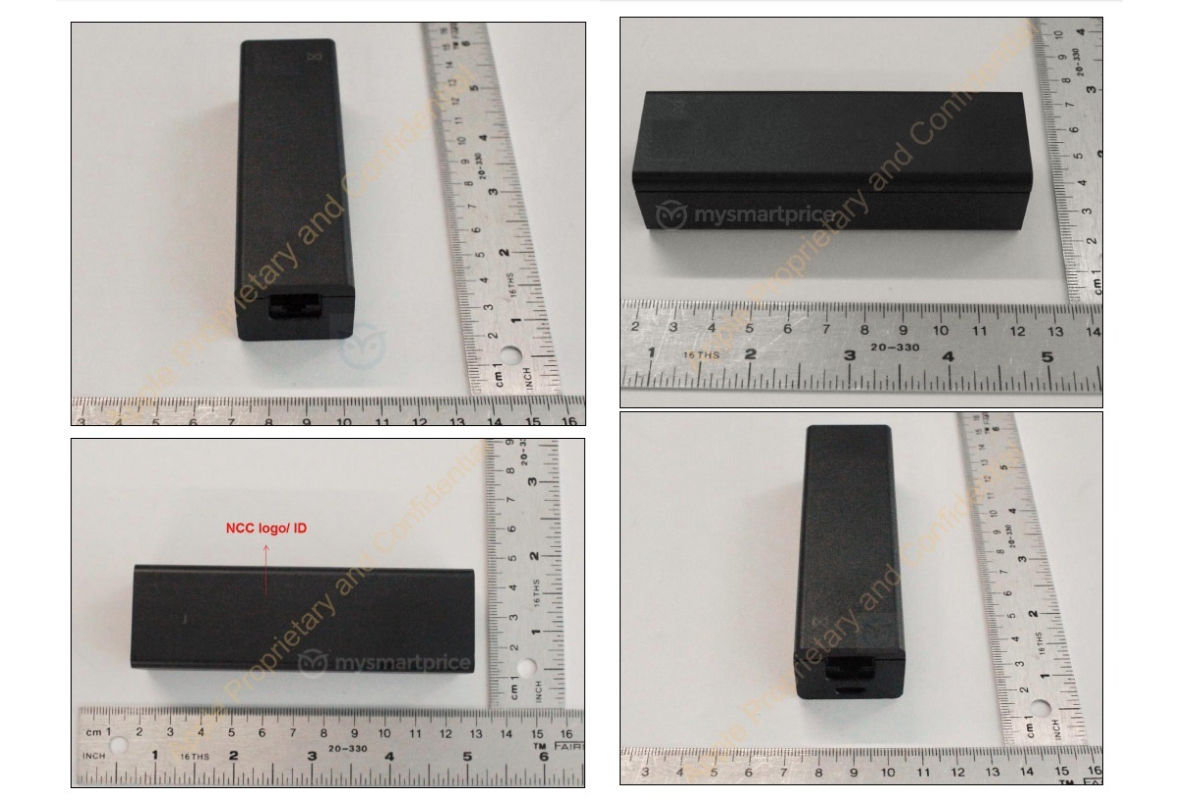 Update (05/06/2020, 04:24 PM):
The Apple A2282 network adapter that we had spotted on NCC a couple of days ago, has now been certified from Korean NRRA platform. The certification, as you can see in the image below, says that the A2282 is a wireless device with a for communication.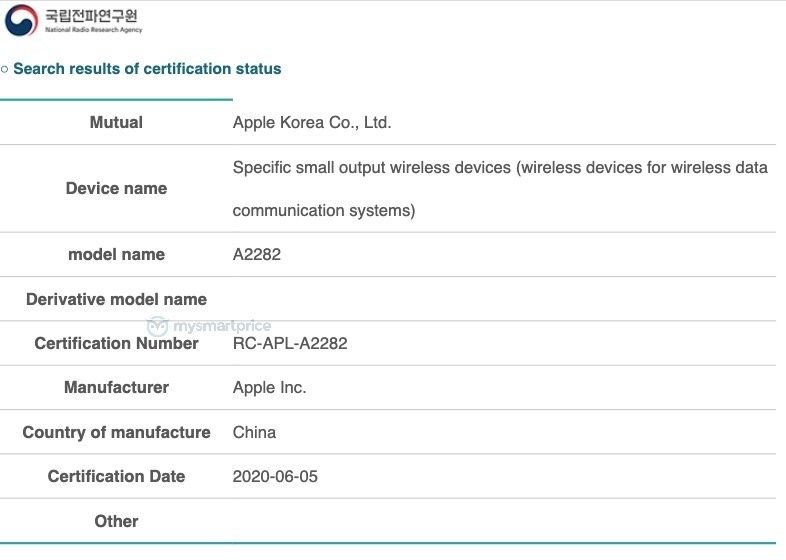 ---
The original story follows…
Recently, a network adapter from Apple, bearing the model number A2282, was spotted on the FCC certification platform. The documents of the A2282 on FCC had revealed that this network adapter from Apple has Wi-Fi and that it operates below 1GHz frequency. This frequency is used by Wi-Fi ah standard which is usually found in IoT products, suggesting that the A2282 is some sort of IoT product. Moreover, the documents had revealed that the A2282 is made for internal use and that it will not be sold to consumers.
Today, we have spotted the same Apple A2282 network adapter on NCC certification platform, which not only reveals the connectivity features of the network adapter but also its real-life image from all angles, and dimensions.
Apple A2282 network adapter spotted on NCC
As you can see in the real-life images, the Apple A2282 has a rectangular shape and it looks like a charging adapter that you get with low-end and mid-range Windows laptops. The network adapter measure 11.5cm in length and 3.5cm in width, roughly. The A2282 has ports on either side. To the left, it seems to have an ethernet port and to the right, it seems to have another ethernet port and what looks like a Lightning or a USB Type-C port.
Apple A2282 NCC certification documents
One of the certification documents of the Apple A2282 on NCC reveals that the network adapter is equipped with an Apple 'A2059' battery that has a capacity of 291.8mAh. So, whatever is the purpose of the A2282, it has a battery in case the power goes out.
This document also shows that the A2282 will ship with an Apple 'A1401' power adapter from Flextronics, that has an output of 12.48W, and a lightning to USB Type-C cable. There is also mention of two LAN cables in the document but we are not sure if they will ship with the network adapter or not.
Last but not least, this document reveals that the Apple A2282 has BT LE (Bluetooth Low Energy) connectivity.
Even with the real-life images and the connectivity features of the A2282 at our hand, it is hard to tell the exact purpose of this network adapter from Apple. And it is possible that we might never know its purpose as the peripheral will never make it to consumers.