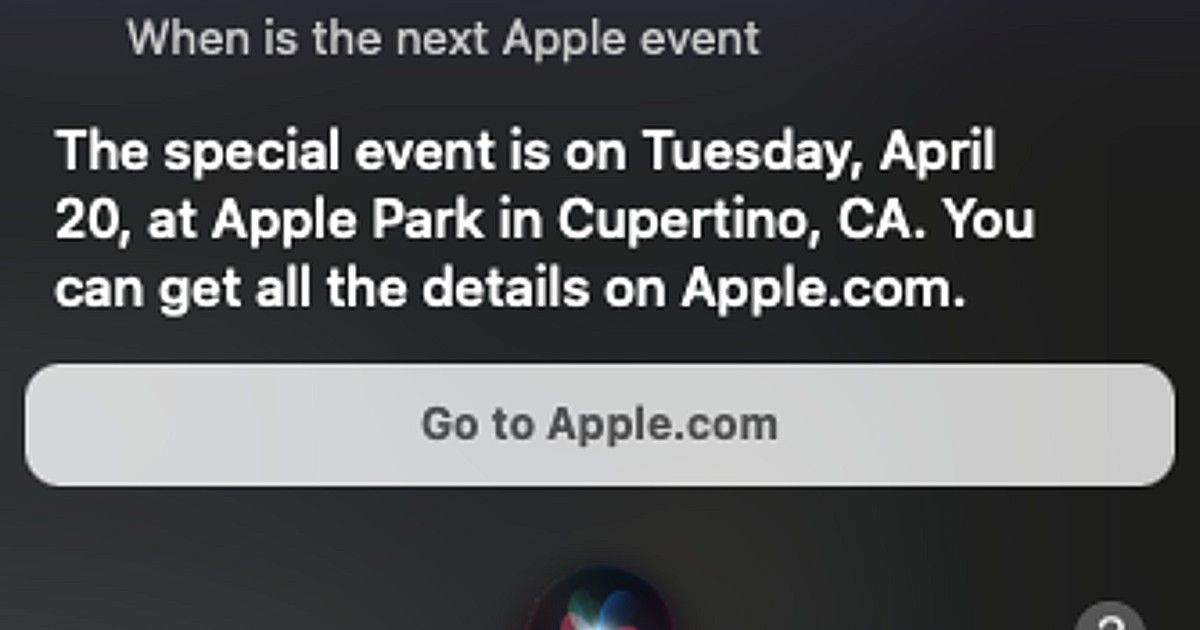 The next Apple event date appears to be out. While Apple is yet to send an official invite for the same, a quick voice query to Siri on macOS for when the next Apple event is seems to confirm that the said event is set for Tuesday, April 20. The information comes one week ahead of the purported event date, which also suggests that Apple will most likely be sending in press invites for the upcoming event. The latter is also expected to be held virtually, as the Covid-19 pandemic continues to have a fresh round of severe impact around the world.
Among devices that are expected to be announced at the upcoming event is a new generation iPad Pro. The latter will likely get an incremental upgrade in terms of performance, while retaining the general design language that the iPad Pro sports right now. The new iPad Pro may also bring in 5G connectivity, and make key progresses in areas such as Augmented Reality. Other new devices may include a new iMac that would use Apple Silicon, and finally, the much awaited and rumoured AirTags – NFC-based tile trackers in the Apple ecosystem that will likely sync with the existing iOS infrastructure to help users track non-smart devices such as keychains and wallets.
The said event has been expected for a while now, and is the event that Apple typically hosts some time in March every year. However, this year, Apple appears to have had a bit of a change in plans. The reasons for this could be plenty, including the ongoing chipset supply shortage, and the continued impact that Covid-19 still has across the world. Interestingly, noted Apple watcher Jon Prosser had tweeted about initially confirming the upcoming event for March, notably claiming that he would "shave his eyebrows" if Apple postpones the event to April. Late last month, Prosser had also tipped that Apple has shifted the event to late April, which now appears to be all but confirmed.
While the appearance of the event date pretty much confirms the event, users should wait until the official Apple invitation as a formal confirmation of it. Interestingly, the event date is being tipped by Siri only on macOS, while on iOS, the event date is yet to reflect. Nevertheless, we now appear to be a week away from Apple's next batch of new hardware, and it remains to be seen if further tips reveal key details about the event, as we build up to it.