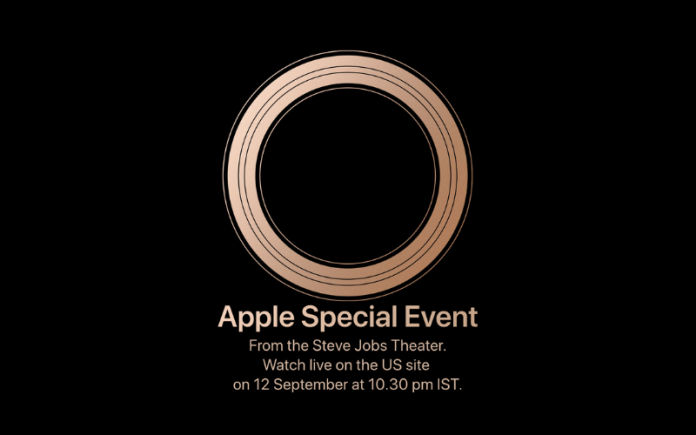 Apple is ready to unveil multiple new products and introduce some that belong to a new range altogether at the 'Gather Round' event scheduled to take place on September 12.
Apple has been quietly yet actively readying to launch its new range of products. The Cupertino-tech-giant is most famous for its iPhones, MacBook laptops, iPad, and Apple Watch, will presumably launch new models of these premium products. Apple Inc.'s products often appear online in the form of leaks and reports, and the ones that will receive an unveiling today are no exception.
A new leak that recently surfaced on the Chinese micro-blogging platform Weibo, offered several interesting details, including specifications and features of quite a few upcoming Apple products such as iPhone XS, XC, iPad Pro, MacBook, and Apple Watch Series 4.
The Apple Event, interestingly called 'Gather Round', should confirm the details and add several more, including availability in international markets and pricing. Although, most of the specifications and the features of the Apple products have leaked online, we at MSP Gear will certainly try to offer live updates of the event as it commences. Just scroll down to our live update section to follow along.
Apple 'Gather Round' Event: Live Streaming
The Apple 'Gather Round' event is scheduled to take place today, September 12, at 10AM PDT, which is 10:30PM in India. Apple has setup a special page for the Live Streaming on its official website, Apple.com. The event will take place at 'Steve Jobs Theater', but will be available for live streaming. Interestingly, Apple recently confirmed it will live stream the event on Twitter as well.
The actual Apple Tweet mentioned above will live stream the entire keynote on Twitter. It will most likely include complementing tweets and photos of highlights from the event. To receive keynote-related updates from Apple on event day, Twitter users can merely 'Like' the tweet. Needless to mention, this is the first time Apple will be live streaming an event on Twitter. In the past, Apple included Chrome, Firefox, and Microsoft Edge, in addition to its own Safari browser across Mac, iPad, and iPhone as compatible platforms. This clearly shows Apple is significantly expanding the ways people can watch its live streams.
Some of the products Apple could unveil at the Gather Round event include iPhone XS, iPhone XC, iPad Pro, MacBook, and Apple Watch Series 4. Let's recap some of the specifications and features of these devices before the event begins.
Apple iPhone Xs, iPhone Xs Max, iPhone Xr, Apple Watch Series 4 Launch Event: Live Updates
Apple iPhone XS, iPhone Xs Max, iPhone Xr: Leaked Specifications, Price
According to the leak on Chinese microblogging site Weibo, the iPhone XS will come in two OLED screen variants – 5.8-inches and 6.5-inches, and either Glass and Stainless Steel body. It will have Apple's own A12 chipset. The smartphones will have 4GB of RAM and 64GB/256GB/512GB storage options.
The new iPhones will feature Dual-lens setup with Face ID feature in the front camera. It won't have Apple Pencil and ProMotion support. The Apple iPhone XS could cost $899 (Rs. 64,274 approx.) for the 5.8-inch model and $999 (Rs. 71,423 approx.) for the 6.5-inch variant. The phone will be available in Space Gray, Silver, and Gold color.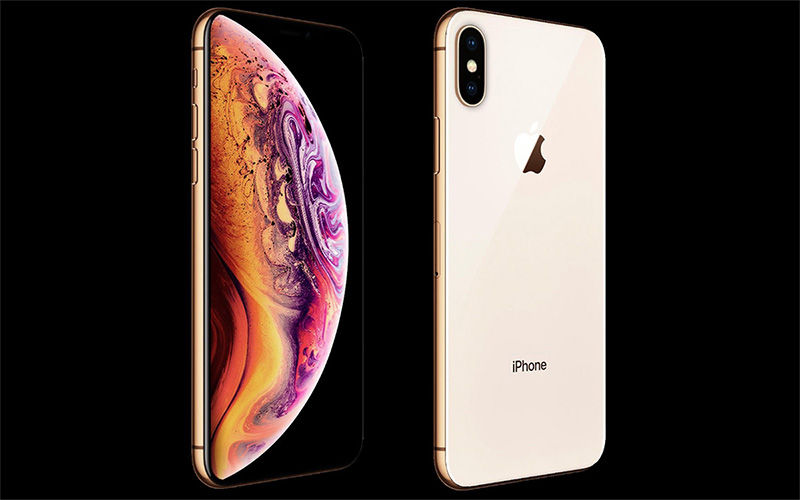 The iPhone XC will sport a 6.1-inch LCD screen, and have a Glass and Aluminum body. It will have the same Apple A12 processor but will pack 3GB RAM with 64GB or 256GB internal storage. It won't have Apple Pencil and ProMotion support either. The iPhone XC will have a single-lens camera, Face ID and 3D Touch support. It could launch in Gray, Red, Blue, Orange, and White color options and cost $749 (Rs. 53,534 approx.).
Apple Watch Series 4: Leaked Specifications, Pricing
The Apple Watch Series 4 will come with a 15 percent bigger display, and still have a slimmer design with thinner bezels. S4 and W3 chipsets with 18GB of storage will power the wrist-wearable smart device. The Apple Watch Series 4 will have cellular connectivity in all models in addition to advanced heart rate tracking. The smartwatch should have physical and tactile buttons on the side. The Apple Watch Series 4 could launch in Space Gray, Gold, and Silver color options.
Although, the leak appeared comprehensive, Apple may alter a few details and announce the final products at the 'Gather Round' event. We at MSP gear will certainly try to offer any news and updates about these Apple products.