Highlights
Apple Scary Fast event announced for the night of October 30.
The company is expected to launch new Macs at the upcoming event.
The Apple Scary Fast event is scheduled to start at 5:30 am IST.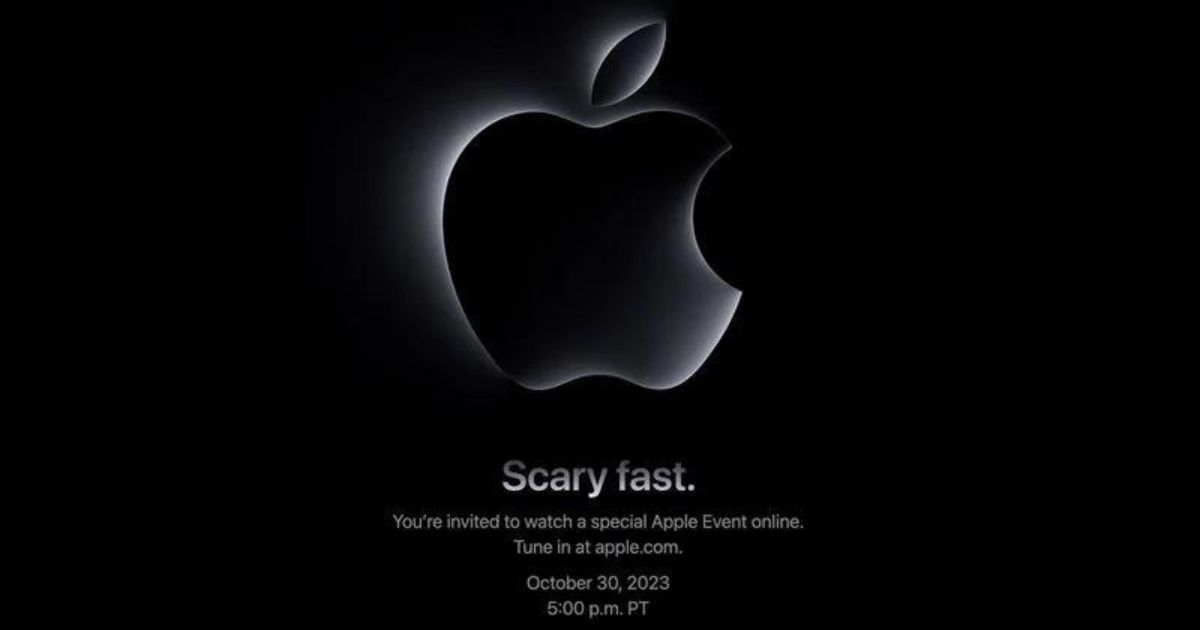 Apple Scary Fast October Event announced amidst the rumours of new Macs coming soon. The Cupertino-based tech giant has sent out invites and also posted the same on its Apple Events website. The company seems to be associating the second fall event with Halloween 2023 as the the event is set to be hosted on October 30.
Notably, Mark Gurman recently revealed that Apple is preparing to release a new iMac, 13-inch MacBook Pro, and 13-inch MacBook Air powered by the new M3 chipset in October. While we don't know which products Apple will launch at the event, Gurman's prediction of the October launch was accurate. Let's take a look.
Apple Scary Fast Event: When and Where to Watch
Apple has announced that its second fall event called Scary Fast will be hosted on October 30, just ahead of Halloween 2023. According to the invite, the event will be hosted at 5 pm Pacific Time, which translates to 5:30 am IST. Those interested in watching the event can do so on the Apple YouTube channel (embedded above), Apple.com, and the Apple TV app.
Apple Scary Fast October 30 Event: What to Expect?
While there were rumours that Apple might launch M3-powered Macs and iMacs in October, there were also talks that these devices might not come until 2024. However, it seems that the claims of Qualcomm's Snapdragon X Elite laptop processor beating Apple, Intel, and AMD have forced Apple's hand to opt for an early launch.
Notably, Apple follows a 2-year refresh cycle for Macs with the first M1 MacBooks launched in 2020 and M2 MacBooks launched in 2022. With the Scary Fast event, Apple is deviating from its pattern and is expected to launch M3 models this year instead of 2024.
The reason why the Scary Fast event is speculated to be the launchpad for new Macs is the teaser on the Apple Events website. The home page shows the Apple logo against a dark background along with the details of the event. However, the Apple logo on the website morphs into the Finder icon from MacBooks, confirming that the event might witness the launch of new Macs and the 'Scary fast' tagline hints at the new M3 chipsets from the brand.
According to previous rumours, Apple might refresh the 24-inch iMac and launch new M3-powered MacBook Pro 14-inch and 16-inch models at the upcoming event. With the event less than a week away, we wouldn't have to wait for long to see what Apple has in store for the MacBook lineup.