Highlights
Apple Scary Fast event is set to take place on October 31 to mark Halloween 2023.
The Cupertino-based tech giant will host the event at 5pm Pacific Time, which translates to 5.30am IST.
The company is expected to launch next-generation M3-powered MacBooks and new iPads at the event.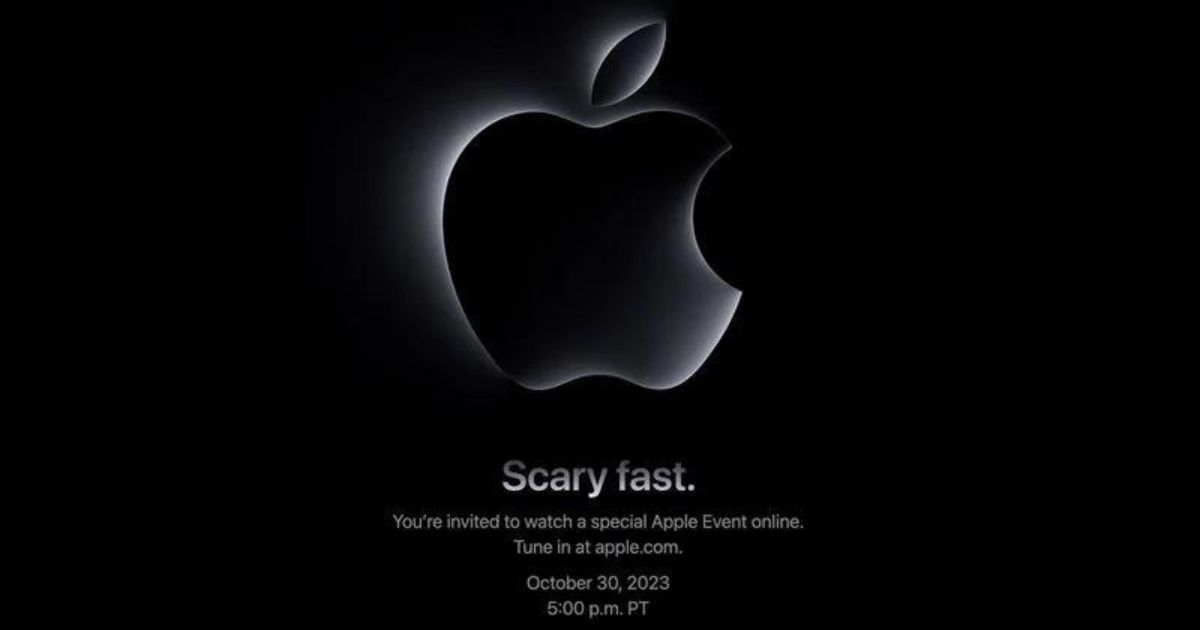 Apple Scary Fast event is less than 24 hours away. The company is expected to launch new MacBooks and is rumoured to launch new iPads as well including the long-due iPad Mini 7th generation at the upcoming event. Keeping up with the theme of Halloween, Apple is hosting the event at an unusual time. Notably, this is the second fall event from the brand this year. In the previous fall event called Wonderlust, Apple launched the latest iPhone 15, iPhone 15 Plus, iPhone 15 Pro, iPhone 15 Ultra, Apple Watch Series 9, Apple Watch Ultra 2, and AirPods Pro 2nd Gen with USB-C.
Apple Scary Fast Event Time Worldwide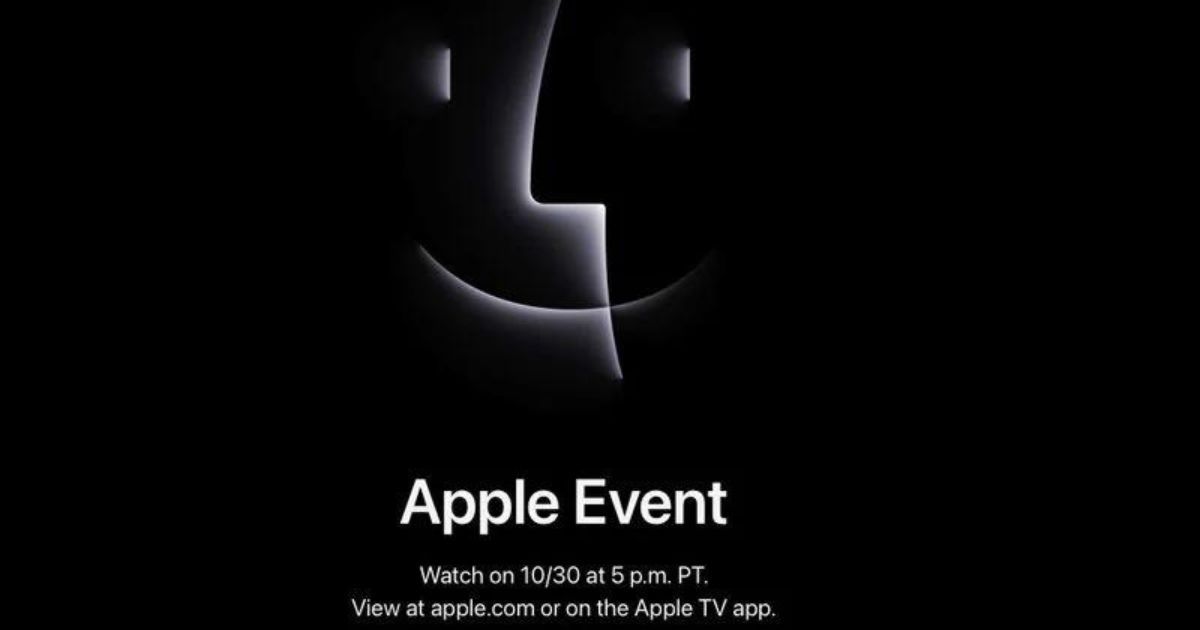 Apple is hosting its Scary Fast event on October 30 at 5pm Pacific Time. The timing of the event will change depending on where in the world you are located. Below is the Apple Scary Fast Event time in various parts of the world.
Adelaide, Australia – 10:30 a.m. ACDT October 31
Anchorage, Alaska – 4:00 p.m. AKDT
Auckland, New Zealand – 1:00 p.m. NZDT October 31
Berlin, Germany – 1:00 a.m. CET October 31
Cape Town, South Africa – 2:00 a.m. SAST October 31
Cupertino, California – 5:00 p.m. PDT
Dallas, Texas – 7:00 p.m. CDT
Delhi, India – 5:30 a.m. IST October 31
Denver, Colorado – 6:00 p.m. MDT
Dubai, United Arab Emirates – 4:00 a.m. GST October 31
Halifax, Canada – 9:00 p.m. ADT
Helsinki, Finland – 2:00 a.m. EET October 31
Hong Kong – 8:00 a.m. HKT October 31
Honolulu, Hawaii – 2:00 p.m. HST
Istanbul, Turkey – 3:00 a.m. TRT October 31
Jakarta, Indonesia – 7:00 a.m. WIB October 31
London, United Kingdom – 12:00 a.m. GMT October 31
New York, New York – 8:00 p.m. EDT
Paris, France – 1:00 a.m. CET October 31
Perth, Australia – 8:00 a.m. AWST October 31
Phoenix, Arizona – 5:00 p.m. MST
Rio de Janeiro, Brazil – 9:00 p.m. BRT
Seoul, South Korea – 9:00 a.m. KST October 31
Shanghai, China – 8:00 a.m. CST October 31
Singapore – 8:00 a.m. SGT October 31
Sydney, Australia – 11:00 a.m. AEDT October 31
Tokyo, Japan – 9:00 a.m. JST October 31
Toronto, Canada – 8:00 p.m. EDT
Vancouver, Canada – 5:00 p.m. PDT
How to Watch Apple Scary Fast Event?
Like all its other events, Apple will broadcast the Scary Fast event on multiple platforms. The official streaming platform for the Apple Scary Fast event is the Apple Events website. The website can be accessed using Safari, Chrome, Firefox, and other mainstream browsers on a Mac, iPhone, iPad, PC, etc. You can visit the website right away to add a reminder to your calendar.
Apple will also livestream the entire Scary Fast event on its official YouTube channel. This is the easiest and most accessible platform for everyone as YouTube is available on almost every device from smartphones to smart TVs. However, the best way to watch the Apple Scary Fast event live is on the Apple TV app. Those who own Apple TV‌, iPhones, iPads, Macs, and compatible smart TVs, gaming consoles, or streaming devices, can head to the Apple TV app at the event time to start watching. Apple usually has a banner for its events front and foremost in the Apple TV app a few hours ahead of the event.
Apple Scary Fast Halloween Event: What to Expect?
Apple Events website has the dark Apple logo banner, which morphs into the Finder icon, which is exclusive to Macs. It's safe to assume that the Cupertino-based tech giant will launch new MacBooks at the upcoming event. Thanks to the Scary Fast tagline, it's being speculated that the company will launch new MacBooks with the next generation M3 chipset. Apple seems to be deviating from its 2-year refresh cycle for Macs.
According to Bloomberg's Mark Gurman Apple will launch a trio of M3 chipsets at the event including the M3, M3 Pro, and M3 Max. Gurman has also predicted that the company will refresh its 24-inch iMac as well. Another leak suggests that Apple might also launch the iPad Mini 7th generation and a new Magic Keyboard at the same event. Notably, Apple last launched an iPad Mini two years ago in 2021 and it's due for a refresh as well.