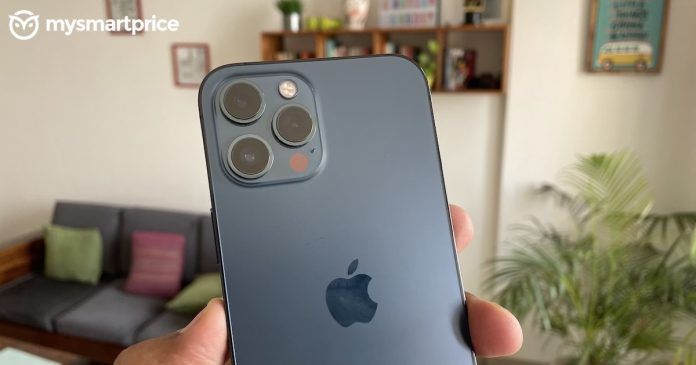 Apple iPhone 13 launch is tipped for September 2021. We are months away from the upcoming iPhone launch. Ahead of the launch, details of the upcoming 2021 iPhone have leaked online. According to Bloomberg's Mark Gurman, Apple is considering minor changes for the upcoming iPhone. The new iPhone series launching in September 2021 will come with some minor improvements over the iPhone 12 series. One of the major inclusions would be an in-display fingerprint scanner. The American tech giant is also considering a foldable iPhone. However, Gurman believes that a foldable iPhone is likely years away or ultimately may never be introduced.  He added the Apple is currently focused on launching its next-generation iPhone models and iPads later this year. Let's take a look at the leaked details of the iPhone 13 and foldable iPhone.
Apple iPhone 13 tipped to feature in-display fingerprint scanner; foldable iPhone in development
Apple is months away from unveiling the 2021 iPhone models. Ahead of the launch, Gurman has revealed that Apple will bring minor upgrades to the upcoming flagship iPhone. The company has already introduced several new features to the iPhone 12 line. This includes 5G support, a new design, and improved cameras. 
The upcoming iPhone 13 series will come with minor upgrades. The report states that Apple's engineers are considering the next iPhone as another "S" variant – the nomenclature typically given to new iPhones with minor upgrades.
Apple is said to be testing an in-display fingerprint scanner for the next iPhone. The inclusion of an under screen fingerprint scanner would help people unlock their iPhone faster in the era of masked faces. Apple replaced the physical Touch ID with Face ID on the iPhone X. The new biometric authentication tech is claimed to be more secure. However, with the on-going pandemic, it has become difficult for people to unlock their iPhone with a mask on their face. The in-display fingerprint scanner will aid in unlocking the device without removing the face mask.
Foldable iPhone
Rumours of a foldable iPhone have been around for quite a while. Gurman's report states that Apple has begun working on a foldable iPhone. It has developed prototype foldable screens for internal testing. However, the development has not expanded beyond a display. This means there are no prototype foldable iPhone models in Apple's lab. The foldable screens have a mostly invisible hinge.
Apple is still in early stages of the new foldable iPhone. Sources familiar with the matter stated that the foldable iPhone is likely years away or ultimately may never be introduced. Apple is currently focused on launching its next-generation iPhone models and iPads later this year
Thanks for reading till the end of this article. For more such informative and exclusive tech content, like our Facebook page