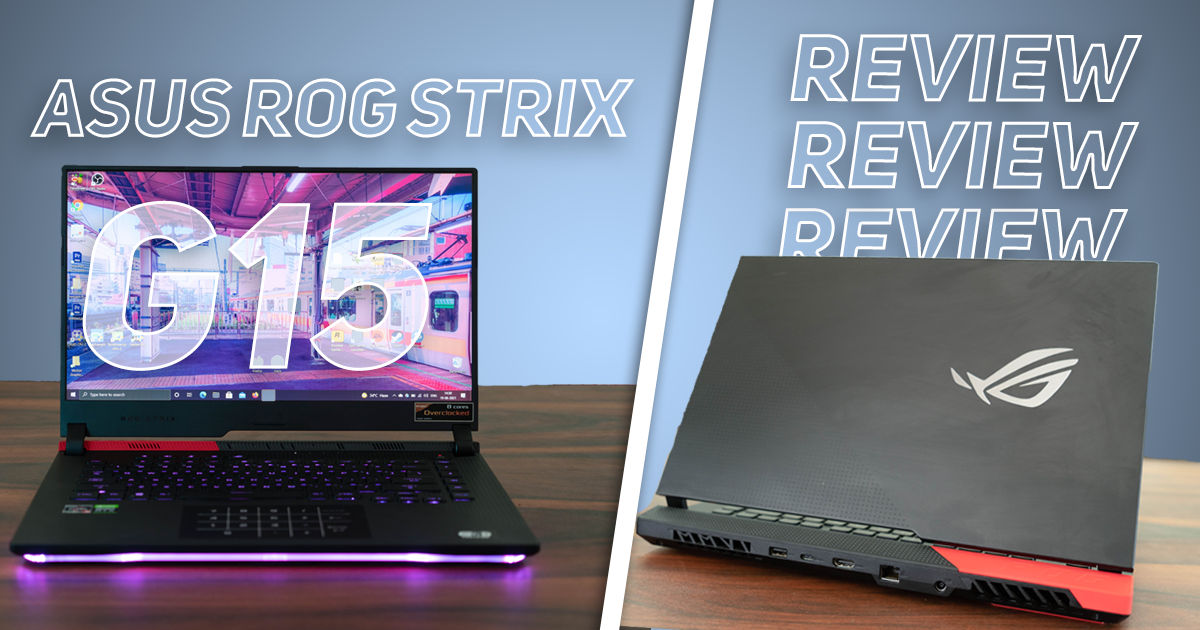 Gaming laptops have become the pragmatic choice among PC gamers now that GPU prices have shot through the roof and into outer space, and Asus has been belting fantastic gaming options this year, taking full advantage of AMD's epic breakthrough in CPU architecture and Nvidia's RTX 3000 series GPUs. So when the ROG Strix G15 landed at my doorstep, expectations were already running high.
For one, this one features the AMD Ryzen 9 5900HX, an overclockable CPU that sits right on top of the hierarchy, paired with a fully unlocked Nvidia RTX 3070 GPU, all at an affordable Rs 1.58 Lakhs. There's no Intel variant for this one yet though, and considering how AMD has been leapfrogging ahead these past few years, switching completely over to Team Red, was inevitable.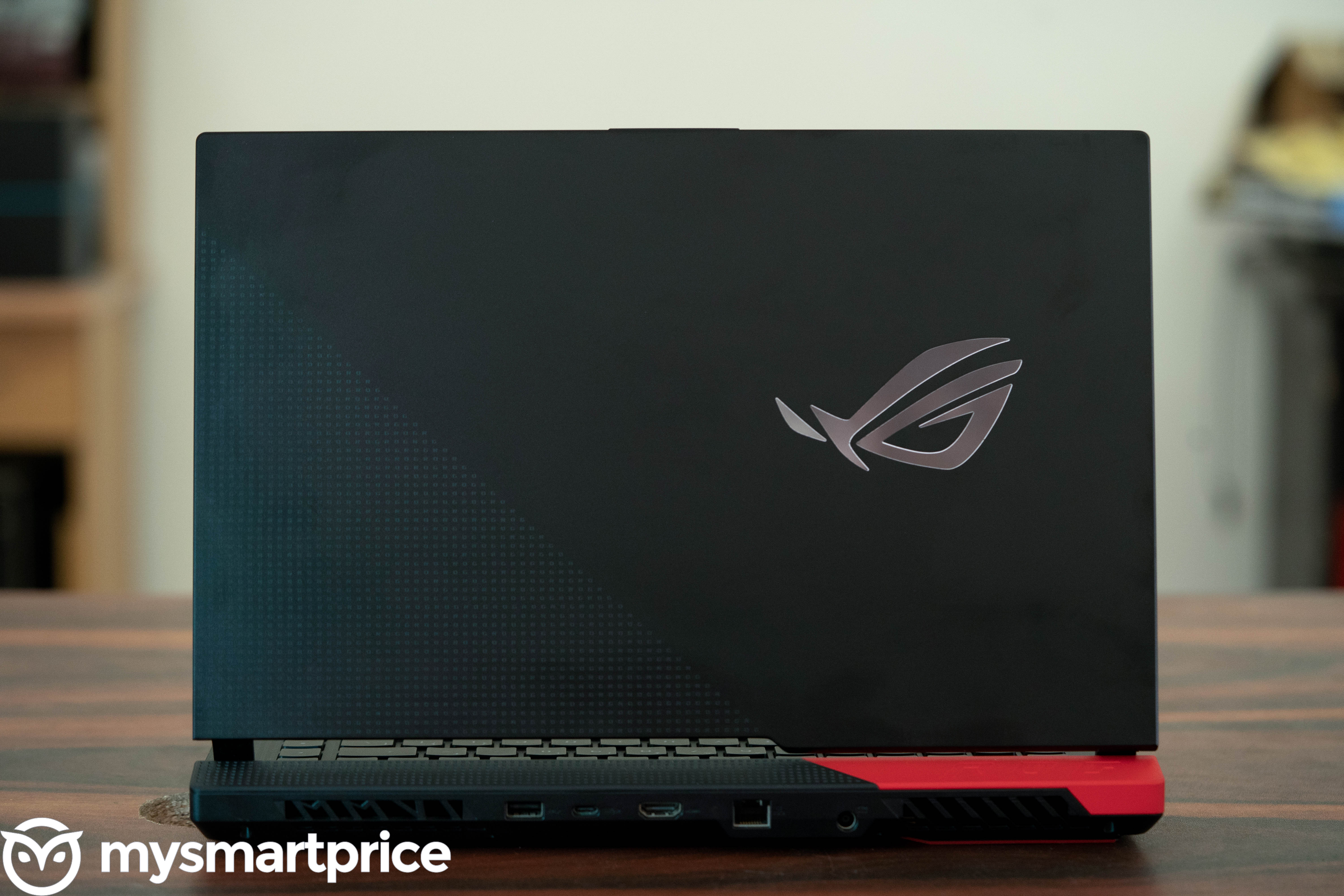 For one, the performance boost is certainly noticeable on benchmarks, but how much of it translates to real world advantage? That's what I wanted to find out in this review. Read on —
Asus ROG Strix G15 Specs and SKUs
SKU
G513QR
G513QM
CPU
AMD Ryzen 5000 Mobile

R7-5800H/R9-5900HX

GPU
RTX3070, 8GB GDDR6

(115+15) W (TGP + Dynamic Boost)

RTX3060, 6GB GDDR6

(115+15) W (TGP + Dynamic Boost)

Memory
Support Up to 32G DDR4 3200MHz SDRAM
Storage
2xPCIE SSD Slot M.2 512GB/1TB
Display
vIPS FHD 144Hz

IPS FHD 300Hz (3ms)

IPS QHD 165Hz (3ms)

Keyboard
Backlit chiclet keyboard (Ryzen 9)

Per key/ 4 Zone RGB (Ryzen 7)

WLAN
Wifi6 802.11AX (2×2) +BT, support Range Boost
I/O Ports
3 x USB3.2 Gen 1 Type-A

1 X USB3.2 Gen2 Type-C (support Display Port & 100w PD Charger) 1x LAN RJ-45 jack

1x HDMI 2.0b

1x Audio combo Jack

Audio
Dolby Atmos with 2 Speaker

AI mic Noise Cancelation

Smart Amp

Battery
90Whr
Adapter
240W
Dimensions
354.9 x 259.9 x 22.69~27.2 (mm)
Weight
2.3KG
The Strix G15 lineup this year can feel a little confusing with a bunch of SKUs on offer in India and abroad. For one, this is not the AMD Advantage Edition laptop that was launched at Computex 2021. This came out at CES 2021 along with the larger Strix G17, both of which are essentially the same in design and performance, save for the screen size.
With the Strix G15 series, you get a choice between a Ryzen 7 5800H and a Ryzen 9 5900HX CPU. The former features an RTX 3060 GPU while the latter includes the RTX 3070, both tuned to their peak 130W TGP. There's also a wide choice of displays. Esports enthusiasts can opt for either the 144Hz or 300Hz FHD display while content creators can go for the QHD panel with 165Hz refresh rate.
2xM.2 SSD slots, 2x16GB DDR4 slots
The unit we received for review featured the 300Hz FHD display with Ryzen 9 5900HX CPU and the Nvidia RTX 3070 GPU, along with 16GB DDR4 RAM and 1TB M.2 SSD. The configuration also gave me a good opportunity to compare this against the similarly priced Asus TUF Dash F15 that features a Intel Core i7 H-Series CPU and an 80W RTX 3070 GPU.
Build and Design, I/O Ports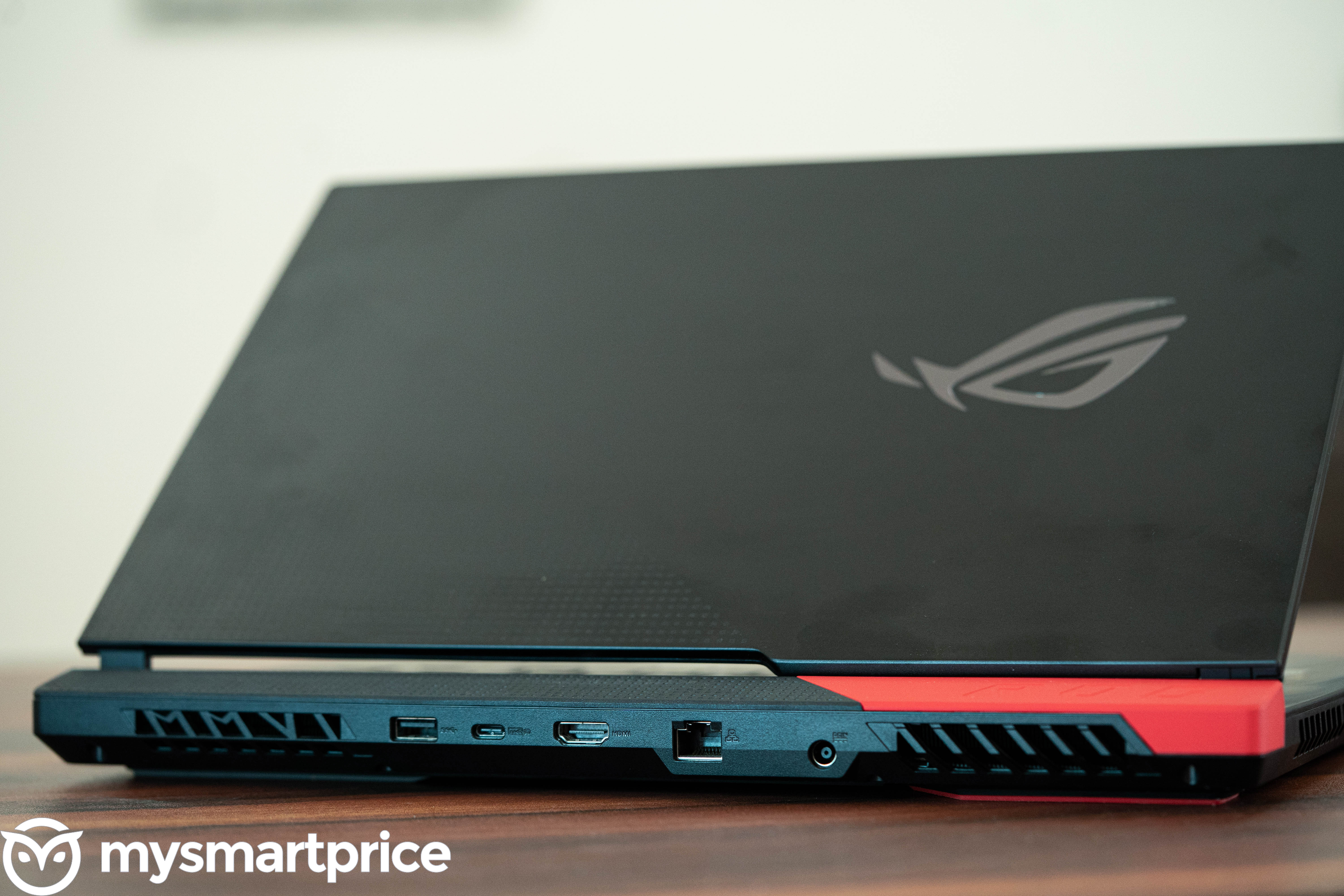 The first thing I noticed about the Strix G15 is the striking red bar at the corner, adding a refreshing change from an otherwise matte black finish. There is a LED RGB light bar under the chassis creating a cool personalised underglow. It's also fairly lightweight at 2.3 KGs with almost a razor-thin screen held in place by two sturdy hinges. There's an asymmetric gap between the chassis and the screen, allowing for better heat dissipation.
The chassis is milled out of aluminum sporting an unibody matte finish with angled ROG typography on the keyboard and on the lid. There are ample vents on either sides and at the back, while the bottom is raised from the table using knobs on four corners for better airflow. The hinge can tilt the display back at most 120 degrees, and it can be easily lifted with one finger.
I particularly liked that the right side of the laptops is devoid of any ports, which would have otherwise crowded up the mouse space. You get two USB-A 3.0 ports on the left, one on the back, along with a Type-C port that doubles up as DisplayPort, an HDMI 2.0b port and a RJ45 ethernet port. While the lack of a Thunderbolt port is certainly a bummer for a laptop priced above Rs 1.5 Lakhs, but I didn't really miss it all that much.
Display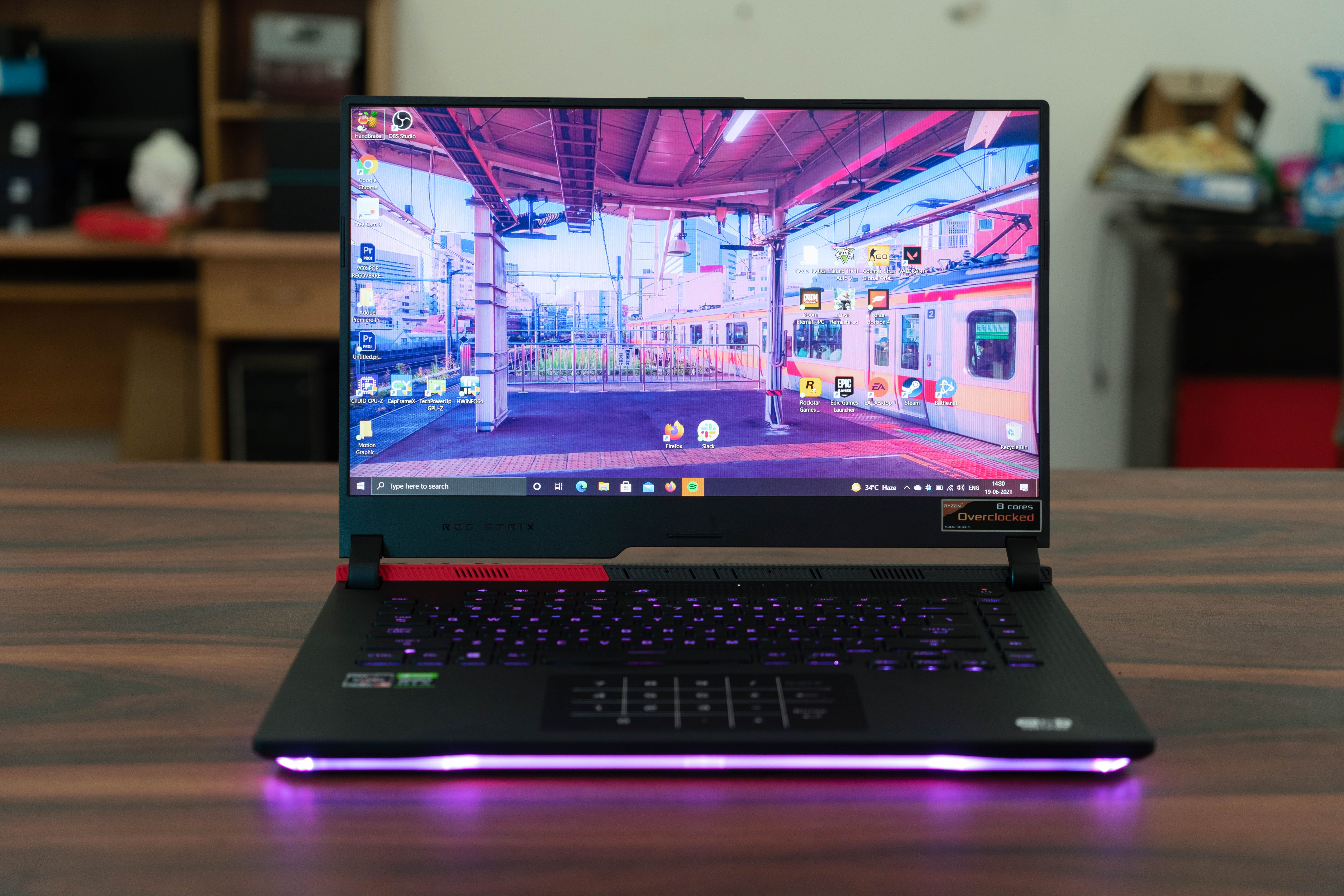 Our Strix G15 review unit featured a 15-inch FHD IPS 300Hz display with a 3ms response time. It's quite an immersive panel with razor thin bezels and extremely fast response times. The thin bezels also means there's no integrated webcam, but you do get an excellent 1080p 60 FPS webcam included in the box along with a mount.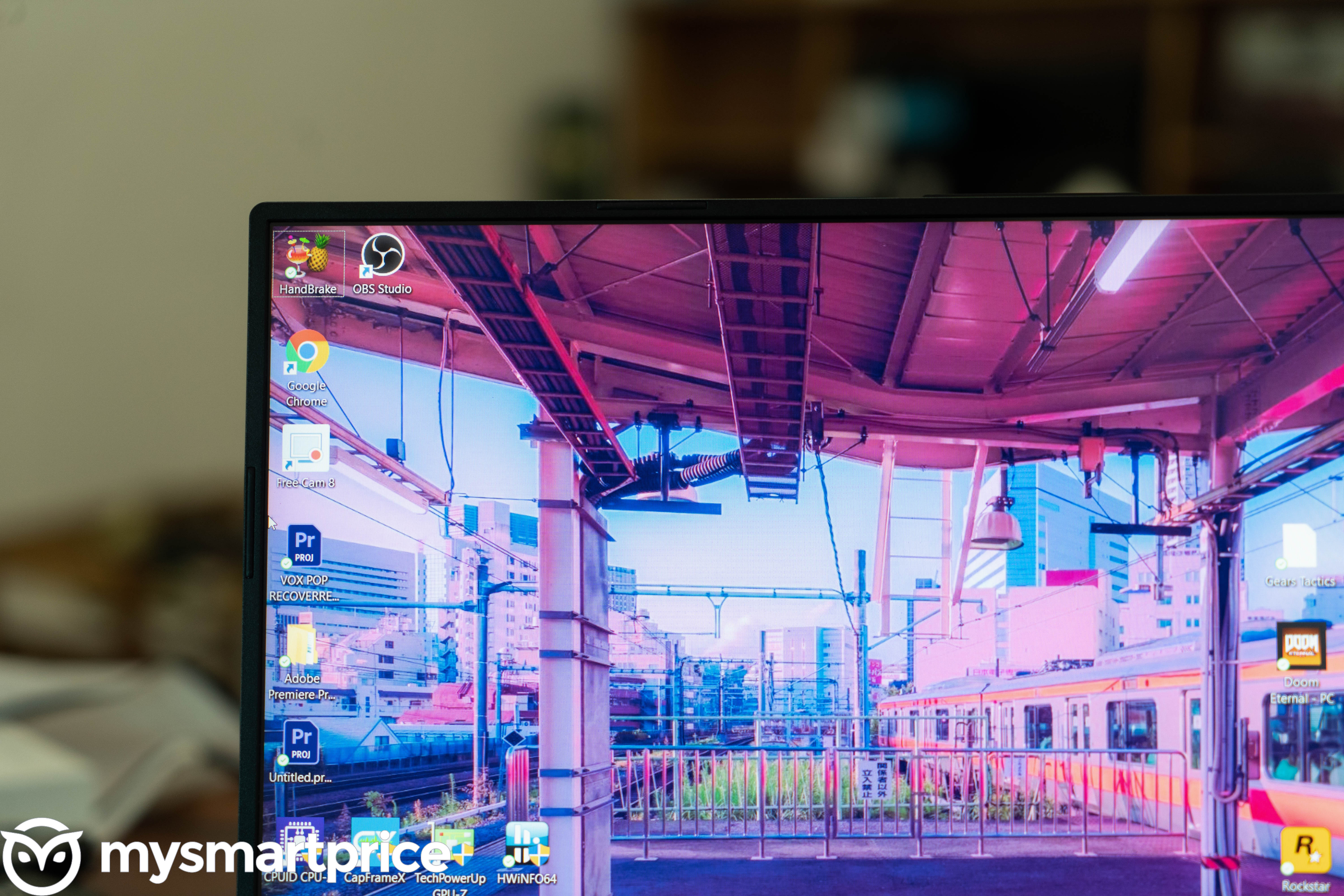 The panel is really the most striking aspect of the laptop and one of the primary reasons for this being one of the best gaming laptops of the year. For one, this one's blazing fast and using Windows 10 on the Strix G15 is a fantastic experience with no stutters or tearing. It also makes the most of the hardware inside, delivering a visual treat of upwards 300+ FPS in games like CS:GO and FIFA 21. Add to that the 3ms response time, and the Strix G15 is easily one of the most responsive displays for eSports enthusiasts out there.
The display isn't too reflective like some of the mainstream laptops, and the brightness is adequate for watching movies and playing games. It doesn't support HDR colours, but seems fairly accurate in colour reproduction, making it a good option for editing photos and videos. More about that, in the next section.
CPU Performance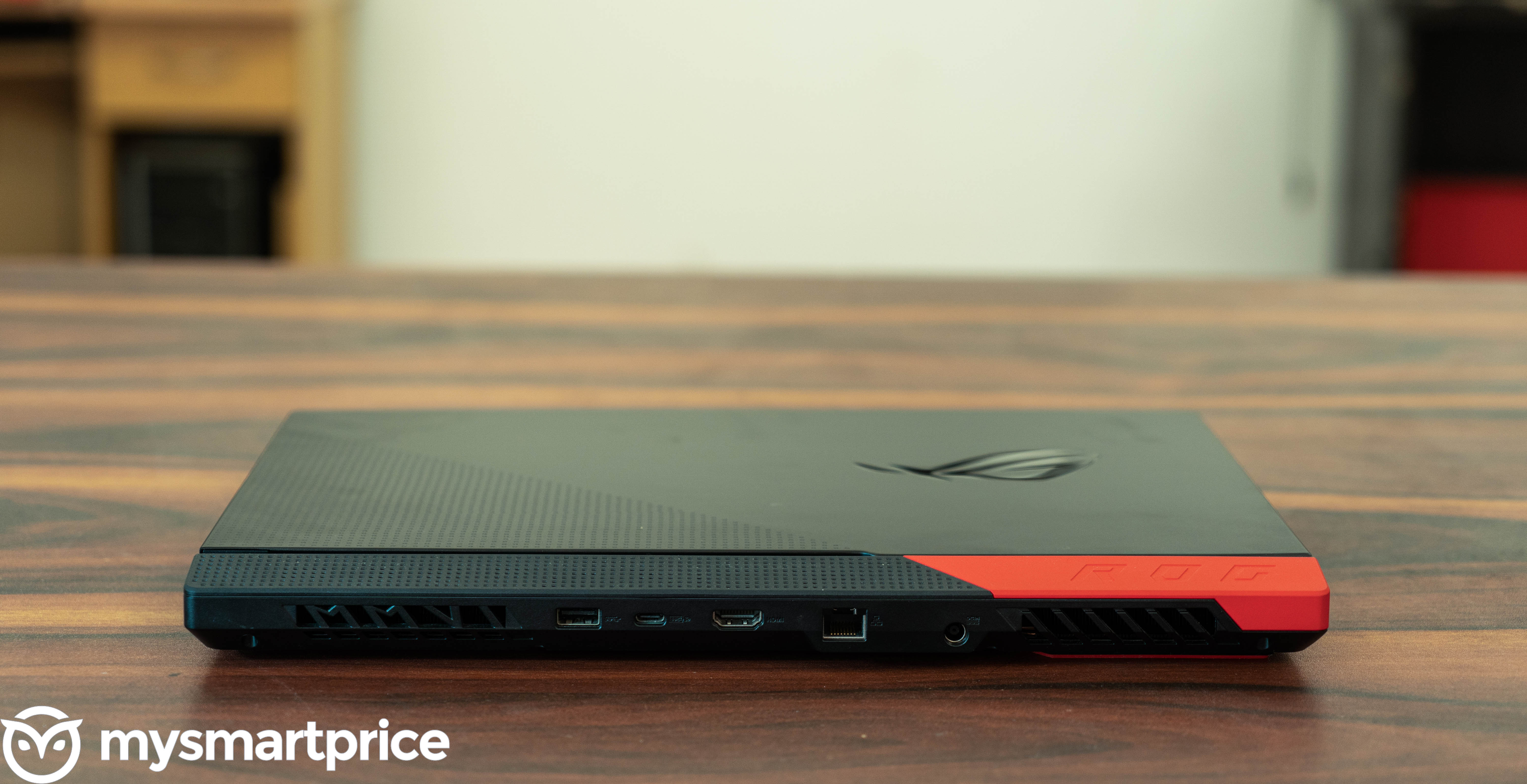 One of the biggest reason I was looking forward to reviewing this laptop was to test out AMD's Zen 3 architecture. So, pardon me if I delve a little too deep into the specifics. The Ryzen 9 5900HX is the best that AMD has to offer for laptops this year. It has eight cores, sixteen threads that are unlocked and overclockable. But it's likely that you won't really ever need to do that with this one.
First, a brief primer on what makes this year's AMD processors so good. The 2021 Ryzen chips uses AMD's new Zen 3 architecture built on a 7nm process node and feature eight cores with sixteen threads and a large shared L3 cache, which AMD claims to have resulted in a 19% IPC uplift. So even if the cores doesn't hit 5GHz like the new 11th Gen H35-series Intel chips, the performance, AMD claims is much better. Just how better?
Benchmarks
With 16GB RAM DDR4 RAM, the ROG Strix G15 is easily one of the best performing laptops I've tested so far this year. Here's what the benchmark scores say —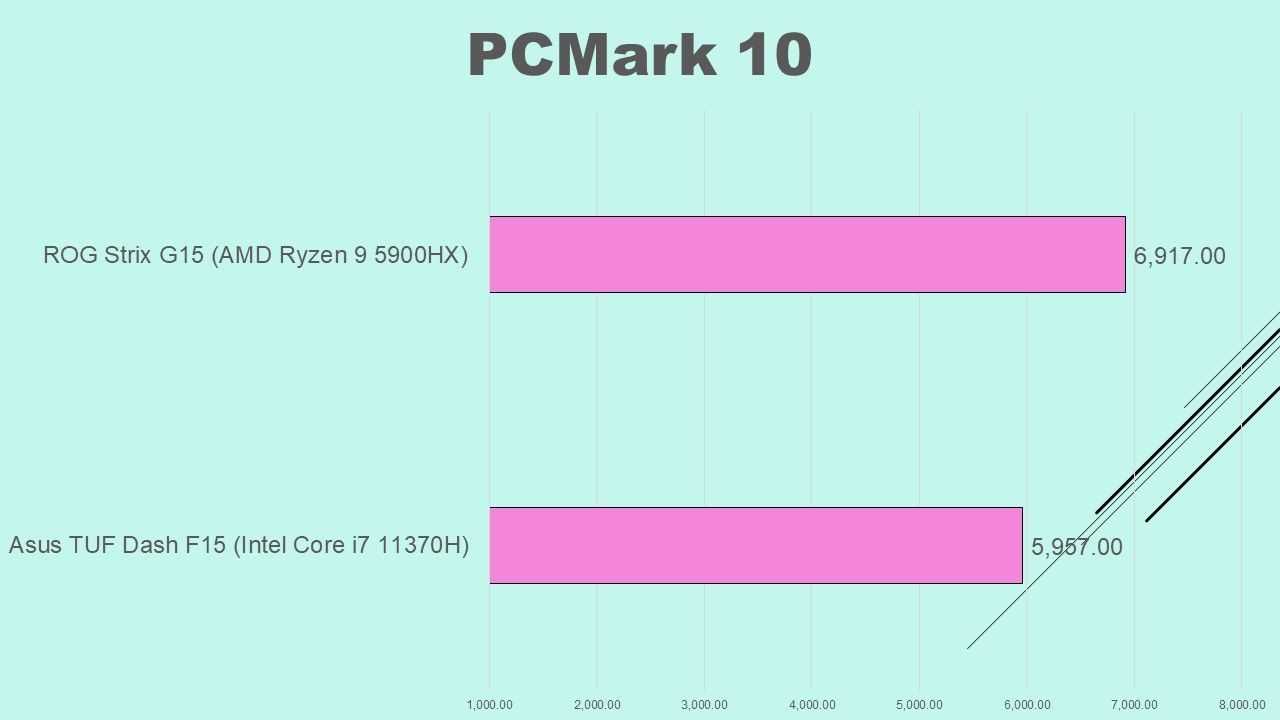 PCMark 10 which measures a suite of use cases across essential, productivity and content creation, shows a almost a 13% better performance from the Strix G15 running on the Ryzen chip. This directly translates to a better experience on the Strix G15 than the TUF Dash F15, for just a small stretch in your budget.
Cinebench R23, which maxes out the CPU to renders 3D models showed interesting results. The Intel CPU performs better in the single core tests, while on the multi-core run, the Ryzen 9's score is almost 2x. The results are similar on Geekbench 5 as well, corroborating this astounding feat.
Now considering most of your games only make use of a single CPU thread, Intel's push for faster clock speeds actually pays off in the real world. However, heavy workloads like rendering videos on Premier Pro, running MATLAB and AutoCAD, working on Blender, etc. will benefit from the multi-core boost.
For the average user looking for a fast computer, neither of the two will really disappoint, but in all sense and purposes, AMD's 2021 lineup is just too good to pass on. The Strix G15 also offers a good streaming experience. I used Nvidia's Shadowplay to stream a few rounds of CS:GO on YouTube and I got a smooth 1080p 60FPS output with no hitches or lag whatsoever. Of course, I was hooked to a fast 300Mbps Airtel Broadband that helped with the latency. Similarly, transcoding a 15-minute 4K video file into 1080p took 7 minutes on the Strix G15 as compared to 12 minutes on the TUF Dash F15.
GPU Performance
The fully unlocked Nvidia RTX 3070 at this price is another pull draw towards the Strix G15. Reviewers are already raving about the Strix G15 Advantage Edition with the AMD Radeon RX6800M, but the RTX 3070 variant launched in India is no slouch. With an 115W+15W TGP, the RTX 3070 on the Strix G15 is able to make full use of Nvidia's Ampere architecture, delivering excellent gaming performance.
The Strix G15's RTX3070 also gave me a good opportunity to see just how underpowered the same GPU is on the TUF Dash F15, and the results are a hilarious illustration of the mess that's Nvidia's RTX lineup for laptops is, this year. Take a look —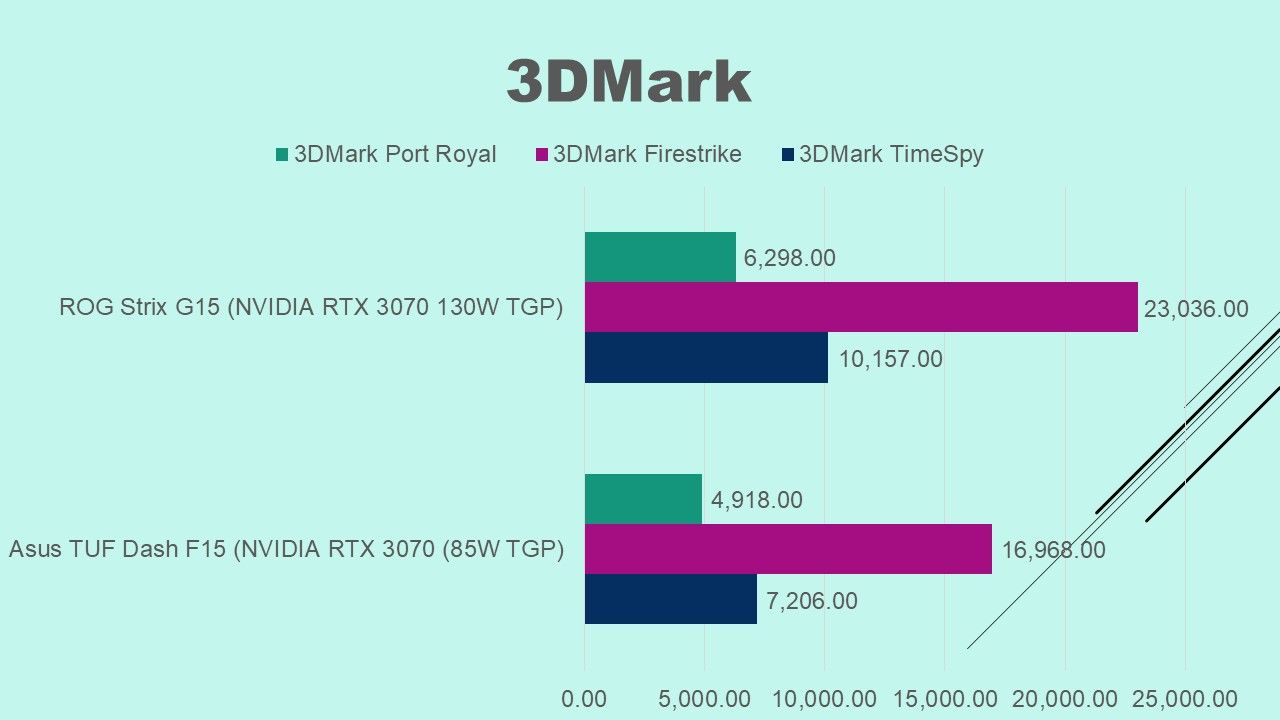 As this chart makes it clear, the RTX 3070 on the Strix G15 is closer to the desktop variant of the GPU than the one on the TUF Dash F15. The scores are significantly higher for the former.
Gaming Performance
The impressive hardware stack is simply meant for high-end PC gaming, and I put the Strix G15 through ten AAA titles and measured the average FPS after maxing out the graphics settings. All the games I tested ran at their highest capable graphics, but what separates this from powerful gaming desktop rigs are the frame rates.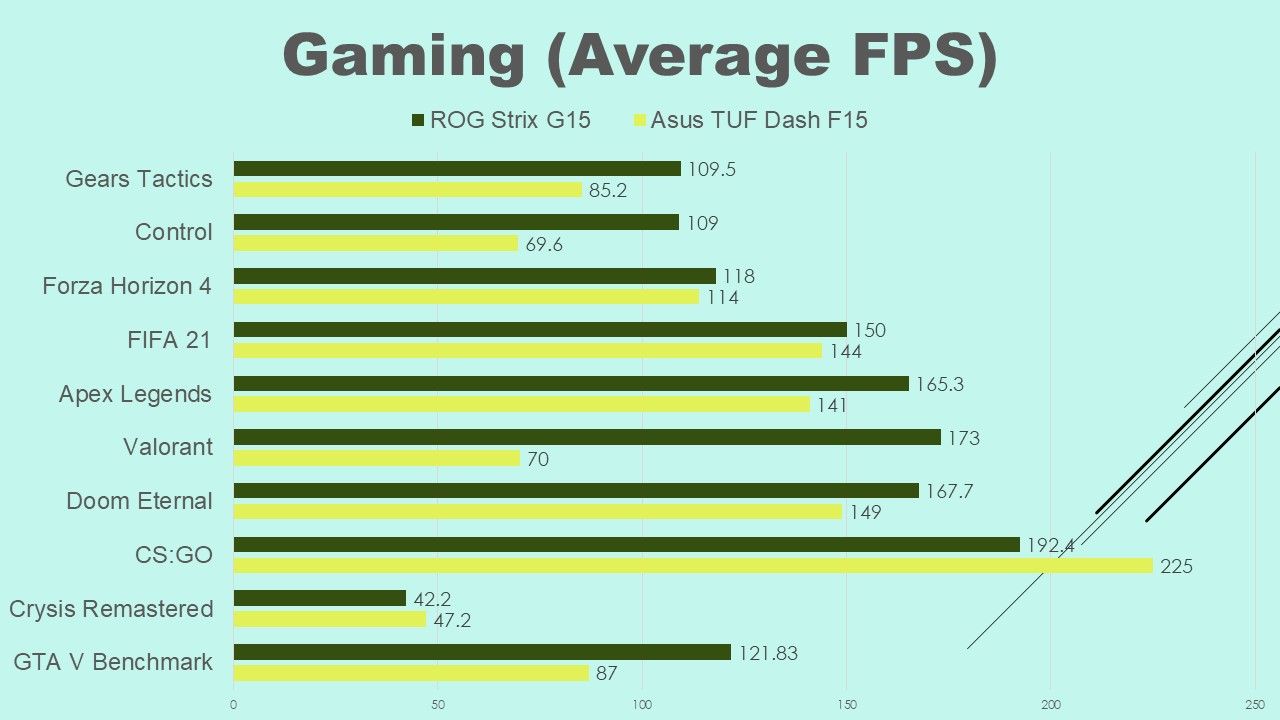 The first thing to note is that the Strix G15 is perfect for online FPS games like CS:GO, Apex Legends and Valorant. In all three games, the average FPS was well over 100 FPS. But more importantly, I don't see that astounding bump in performance in the hardware translate over to games. I mean, the frame rates are higher, but it's not significant enough for the eyes to note the difference. Games reliant on single threaded CPU performance like CS:GO is seen to run better on the Core i7 than the Ryzen 9, and this is despite a more powerful RTX 3070 on the Ryzen rig.
But nitpickings aside, the Strix G15 is an excellent portable gaming machine. It can run just about any game you throw at it with impressive graphics and more than playable framerates. I suppose, while I haven't tested it myself, even Cyberpunk 2077 should run moderately well on this machine.
Thermals
So far, everything good about the Strix G15 wasn't particularly Asus' credit, was it? But the two powerhouses inside this slim chassis requires a constant airflow without leading to scorching surface temperatures. And this is where the ROG engineering team steps in, deploying a combination of hardware and software solutions, to keep the surface temperatures from going beyond the usable limit, and remain nearly silent while doing so.
First, let's take a look inside. There are six heatpipes, four heatsinks and an intelligent use of liquid metal instead of thermal paste to act as a better conductor of heat. Combined, the cooling system never let the surface temperature go beyond 45 degrees. Even the hottest regions, around the airvents stay below 50 degrees. The airflow is maintained so well that the WASD complex and the center of the keyboard never got beyond 42 degrees, allowing for comfortable gaming marathons. I remember the Alienware Area 51m getting seering hot just minutes into playing GTA V, but the Strix G15 solves one of the biggest problems plaguing gaming laptops — hot keyboards.
The lower temperatures also translate to better performance for a sustained period. I plotted the SoC temperature during a 30-minute PCMark 10 Extended run to see how the CPU cores behaved —
At Turbo profile, the CPU cores averaged well below 70 degrees, save for a few spikes going as high as 95 degrees. This is still well below the 105 degree thermal limit of the CPU, but if you are planning on overclocking this (it's an unlocked CPU, btw) you may not get much extra out of it as the cores will quickly hit the max temperature after overclocking and get throttled down.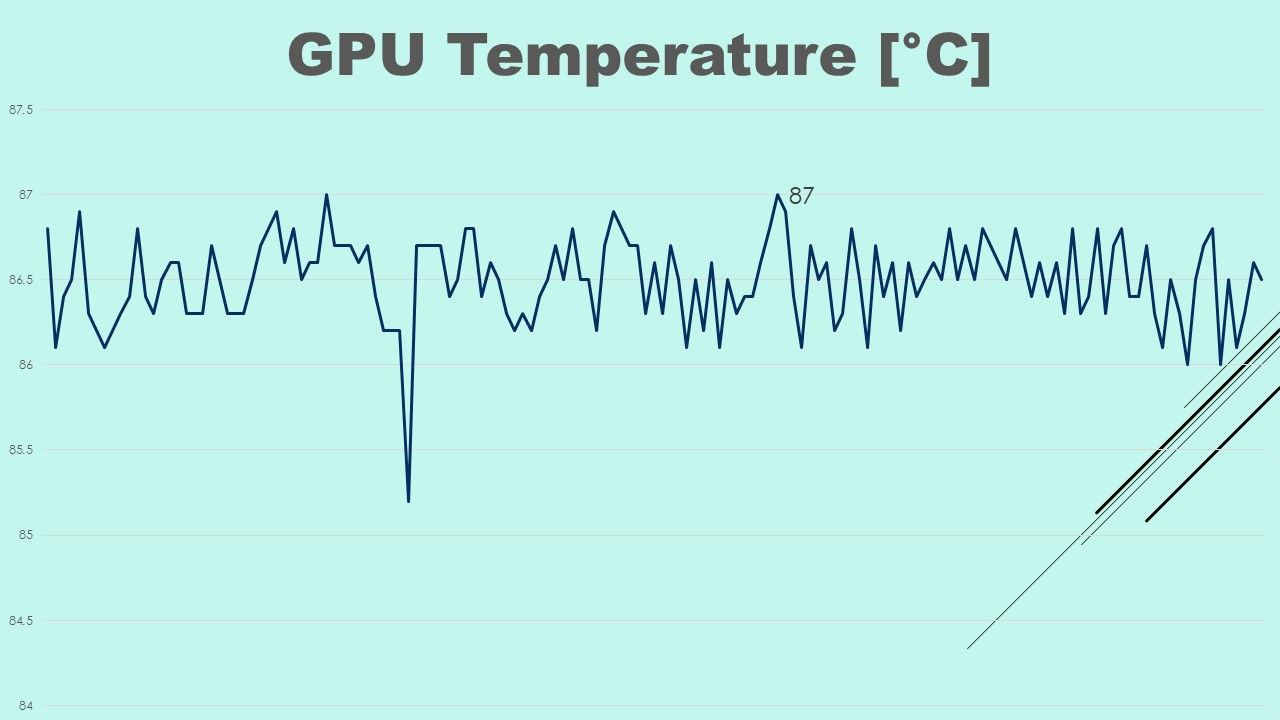 I also mapped the GPU temperatures during a 10-minute Crysis Remastered run at Can It Run Crysis? setting, and quite impressively, the GPU never went above 90 degree. The game delivered 42.2 FPS with everything maxed out which is quite impressive for a game that's known to put CPUs and GPUs to shame.
This impressive under-the-hood thermal performance is primarily due to the cutting-edge cooling solutions the Strix G15 rock, resulting in one of the coolest gaming experiences you can get from a high-end gaming laptop.
Keyboard and Trackpad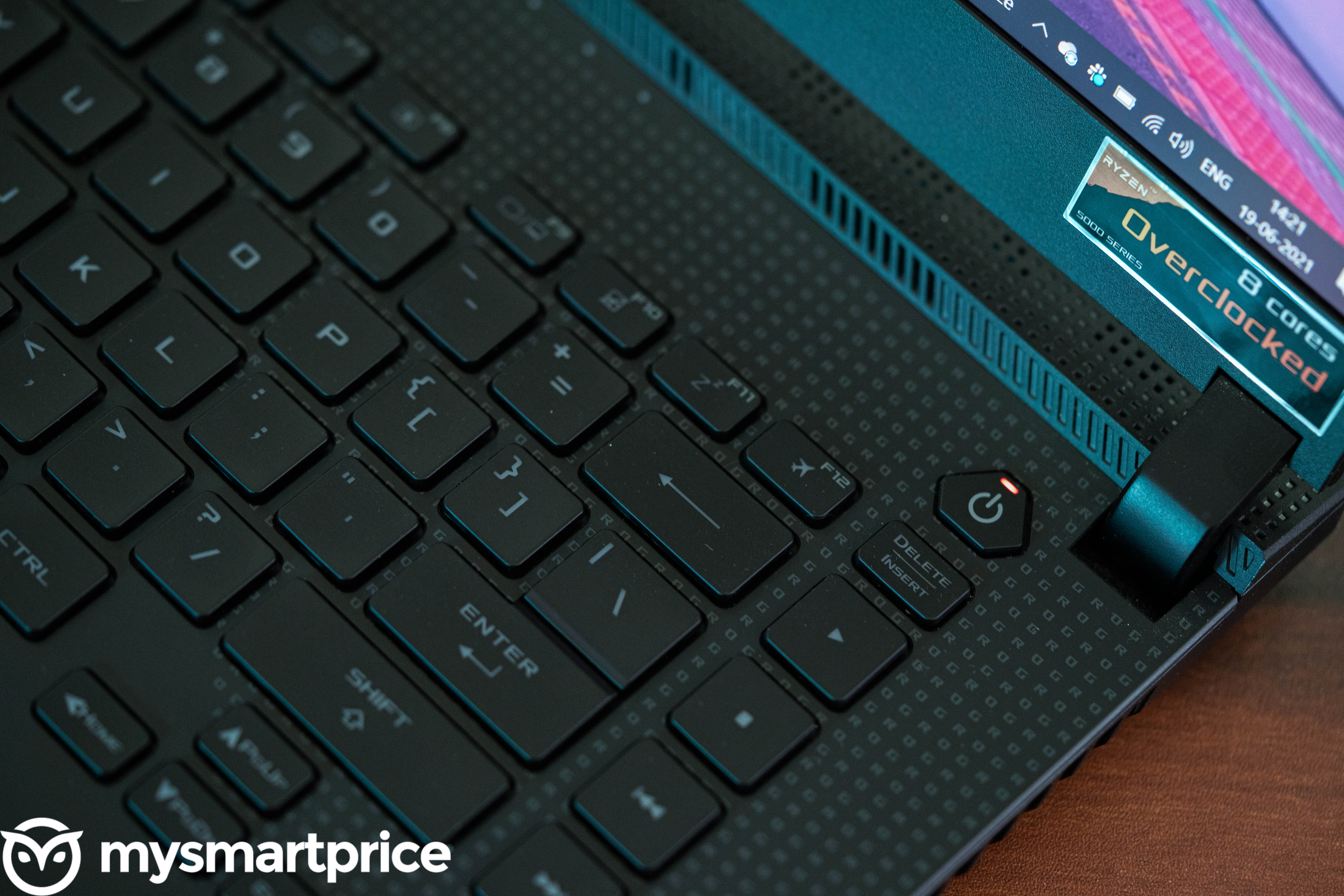 The Strix G15 sports a backlit chiclet keyboard with per-key RGB on the highest SKU that's customisable using Asus' Aura Sync. The layout is meant for gaming with well spaced out keys with early actuation which means the keys are registered even before they are fully pressed, helping both while gaming and typing. There are five gaming hotkeys with controls for mic, volume, fans and Armoury Crate. There's also a nifty media control row at the right edge, and the power button is spaced out of the main layout.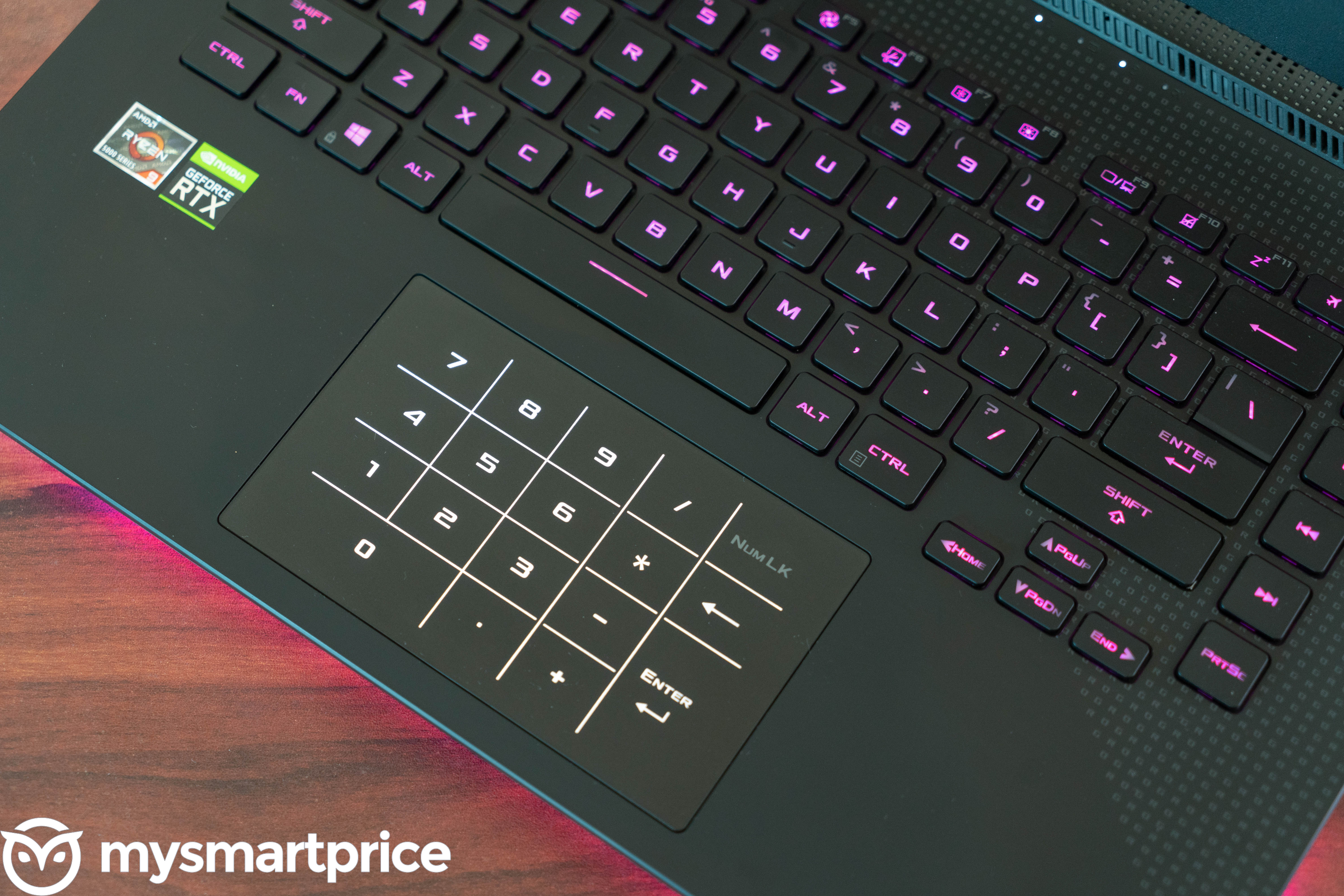 Below the keyboard is a large matte glass trackpad that transforms into a number pad with a click. The large surface area makes it easier to navigate, which combined with the high refresh rate is a treat while using Windows 10.
Battery Life
With nearly everything done right, you'd almost expect Asus to pull off an ace with the Strix G15. But no. There's a serious logistical problem you should read about before buying this laptop. To enable the Turbo performance profile that maximises the CPU and GPU performance, you have to be plugged in to a 15A socket, which well isn't always accessible in Indian homes. It's probably done to reduce the footprint of another charging brick, but should really be put as a disclaimer right at the beginning.
The laptop does have support for 100W USB PD 3.0 charging, but even that won't match the 220W power it draws from the charging brick, needed to keep the components running at their max potential.
On battery, the laptop switches to the integrated AMD GPU and downgrades to 60Hz to stay on for longer, giving around 4-5 hours without gaming, but it becomes choppy with occasional freezes while running basic apps like Firefox and Spotify. And thus shatters the dream of a perfectly portable laptop.
Should you buy the Asus ROG Strix G15?
The Strix G15 is one of the best designed gaming laptops launched this year. A slim profile with overwhelmingly good hardware and efficient cooling makes it an easy recommendation for mainstream gaming. The hardware and the display are perfect for playing eSports titles and the gorgeous RGB underglow will make you look cool doing so. This is a laptop that stays cool no matter what you throw at it, and can ramp up the performance when needed making it a versatile computer not just for gaming, but for creative workloads as well. The only problem? The 15A charging plug which would practically tether the laptop to a fixed spot in the house, taking away all the advantages of the slim design and portable form factor.
Asus ROG Strix G15
Rs 1,57,999
Keyboard and Trackpad
9.4/10
Gaming Performance
8.9/10
What Is Good?
Low surface temperatures
Suitable for multithreaded workloads
eSports ready 300Hz 3ms display
RGB Underglow
What Is Bad?
Requires 15A socket for charging
CPU not best for single-threaded tasks
Lacks Thunderbolt port
No integrated webcam