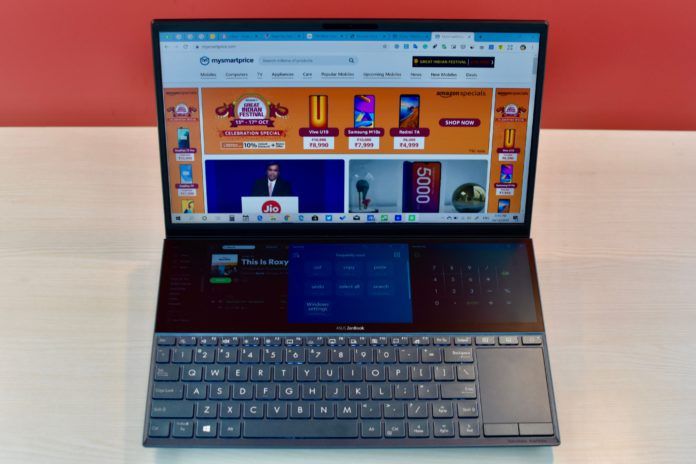 Multiple dual-screen laptops have been unveiled over the past year, including the ASUS ZenBook Pro 15, HP Omen X2s, and Microsoft Surface Duo. However, the Taiwanese company was the first to launch a dual-screen laptop. The ZenBook Pro 15 was launched last year. Its touchscreen-based trackpad could also be used to display mini windows or widgets like a calculator or media player controls. During Computex 2019, the company revealed two more laptops—ZenBook Duo and ZenBook Pro Duo—with secondary displays. This time though, secondary screens are much bigger, spanning edge-to-edge. Secondary displays on these laptops are placed between the keyboard and the laptop's hinge, making them comfortable for more flexible use cases.
The ZenBook Pro Duo (UX581) is priced at Rs 2,09,990, and it has two 4K screens (the main screen being OLED), DDR4 RAM, 9th Gen. Intel Core processor, and a Thunderbolt 3 port. The ZenBook Duo (UX481), on the other hand, has two Full HD LCD screens, DDR3 RAM, 10th Gen. Intel Core processor, and a 10Gbps USB Type-C port. The ZenBook Duo is priced at Rs 89,990. We had a chance to test the ASUS ZenBook Duo (UX481L) over the past couple weeks to check whether two screens on a laptop are better than one and does this form factor really help in improving productivity.
[P_REVIEW post_id=167524 visual='full']
ASUS ZenBook Duo UX481FL Specs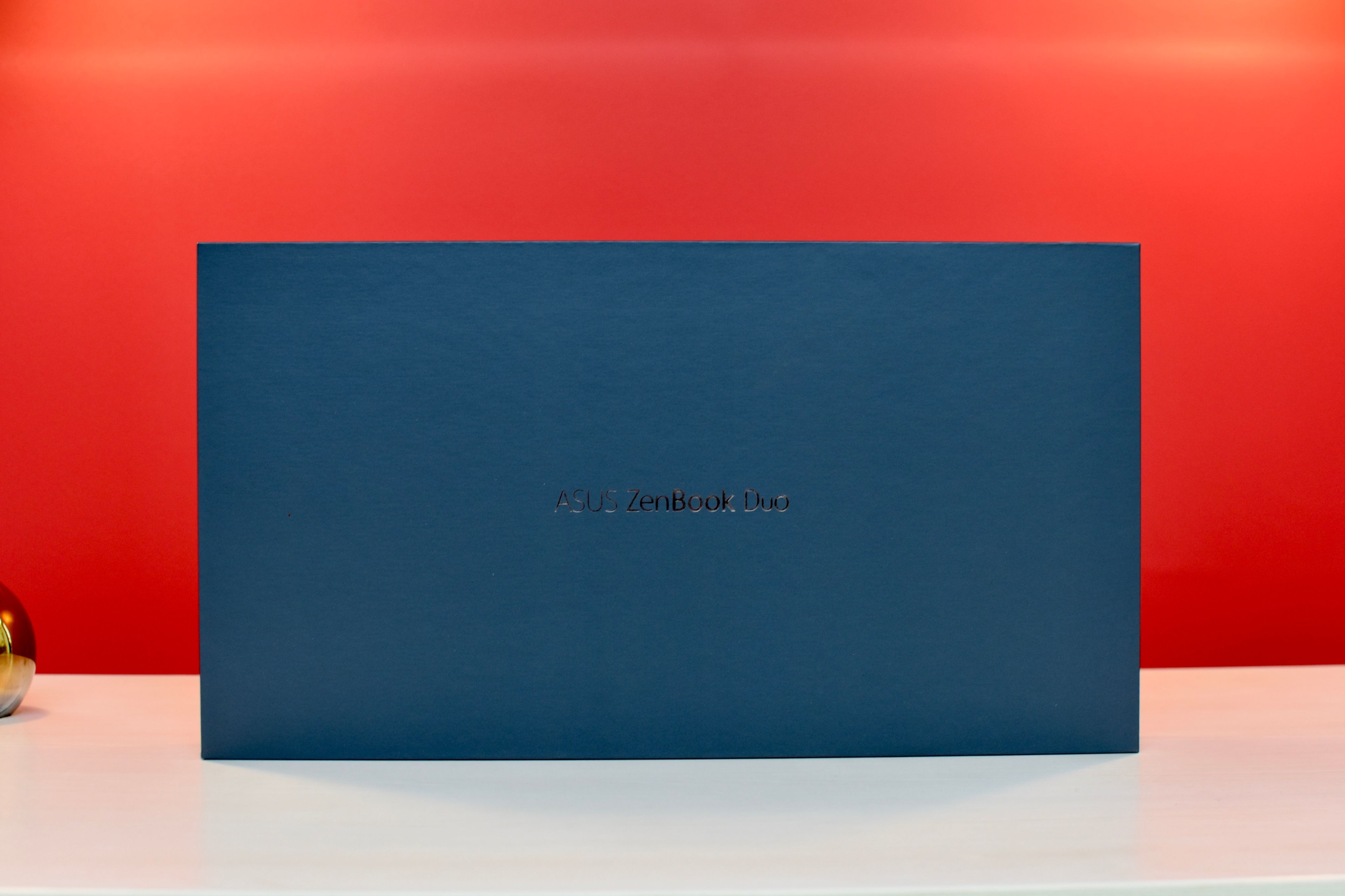 The ZenBook Duo has a 14-inch IPS LCD edge-to-edge screen with Full HD resolution and 100% sRGB color gamut coverage. There's a secondary display with touchscreen, which the company calls ScreenPad Plus, and it is 12.6-inch in size. There's a backlit chiclet-style keyboard and the trackpad uses Windows Precision drivers. There are Harman Kardon-tuned stereo speakers, an array of microphones for Alexa and Cortana voice recognition, and an IR webcam with Windows Hello support. The laptop weighs 1.5kg and is just 19.9mm thick.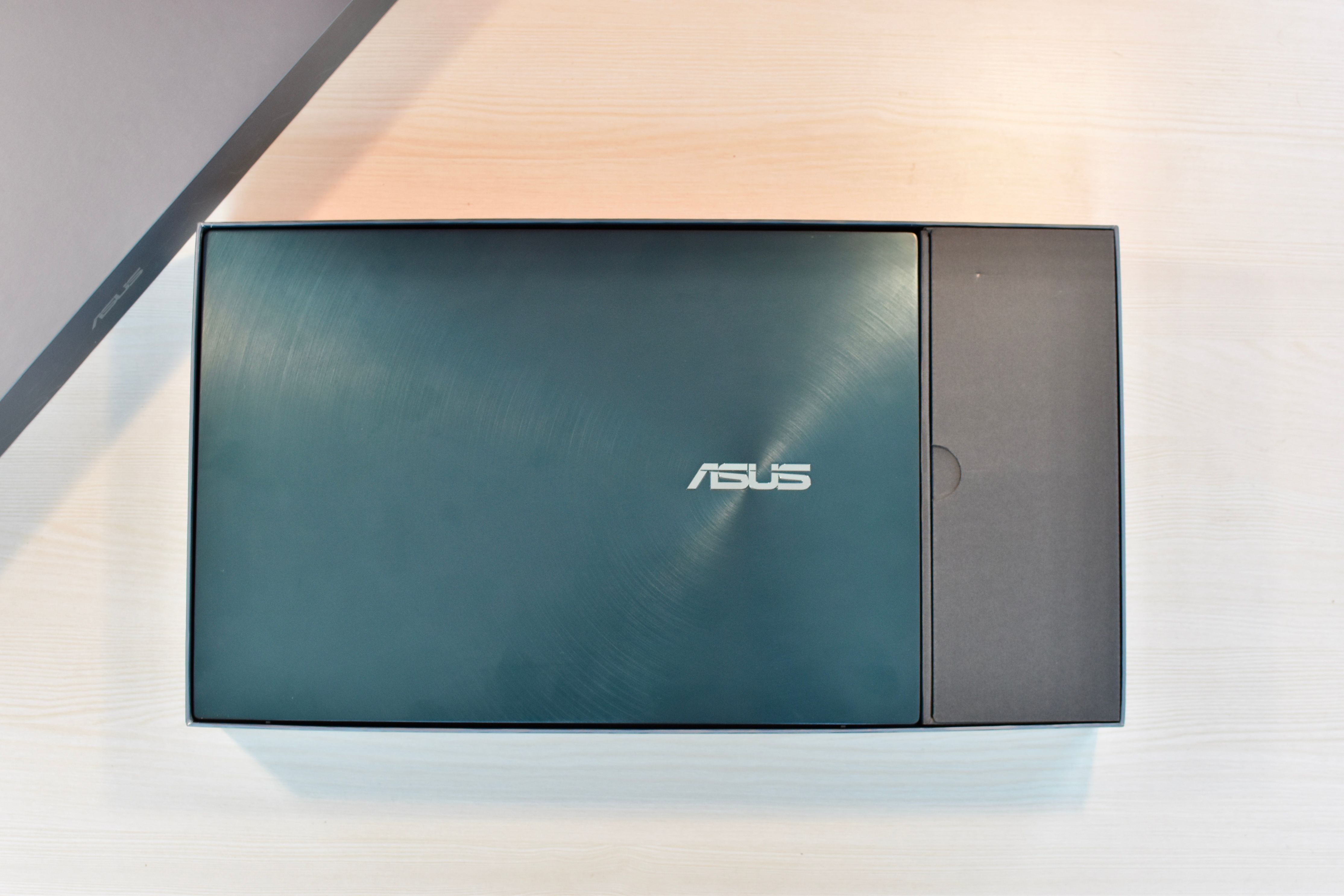 The ZenBook Duo runs Windows 10 and comes in two variants, one with an Intel Core i5 10210U CPU and the other with an Intel Core i7 10510U CPU. The laptop weirdly uses LPDDR3 RAM, either 8GB or 16GB, depending on the variant. Only the ZenBook Pro Duo features LPDDR4 RAM. There's Nvidia GeForce MX250 GPU. In terms of storage, ASUS is offering 256GB (Gen3 x2), 512GB (Gen3 x2), or 1TB (Gen3 x4) of PCIe NVMe SSD for storage.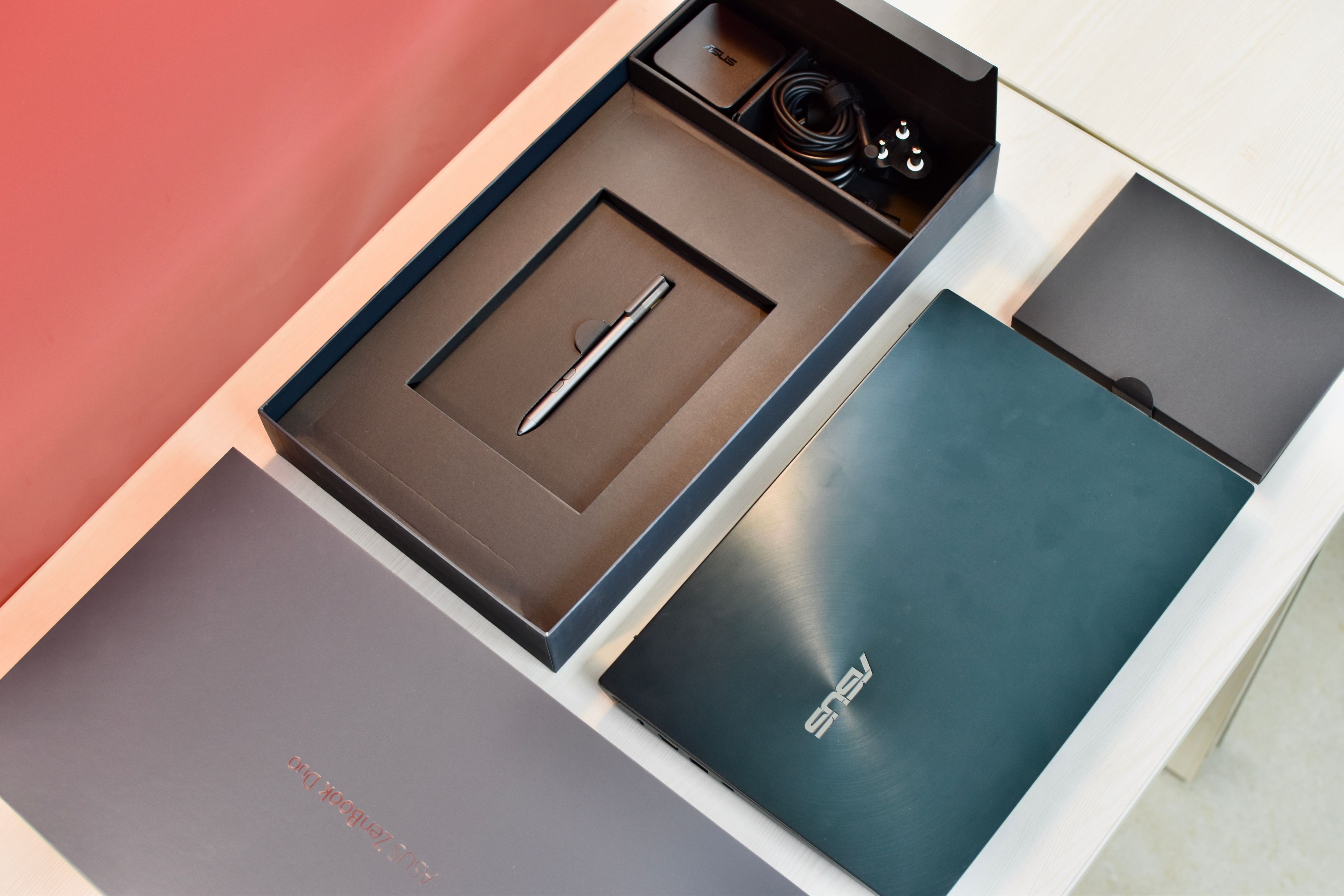 The ZenBook Duo has a full-sized HDMI 2.0 port, a 10Gbps USB Type-A port, a 5Gbps USB Type-A port, a 10Gbps USB Type-C port, a 3.5mm headphone/microphone combo jack, and a microSD card slot. Wireless connectivity includes future-proof Wi-Fi 6 and Bluetooth 5.0. The laptop is powered by a 70WHr battery and comes with a 65W power adapter which has a cylindrical connector.
ASUS ZenBook Duo UX481FL Design & Ergonomics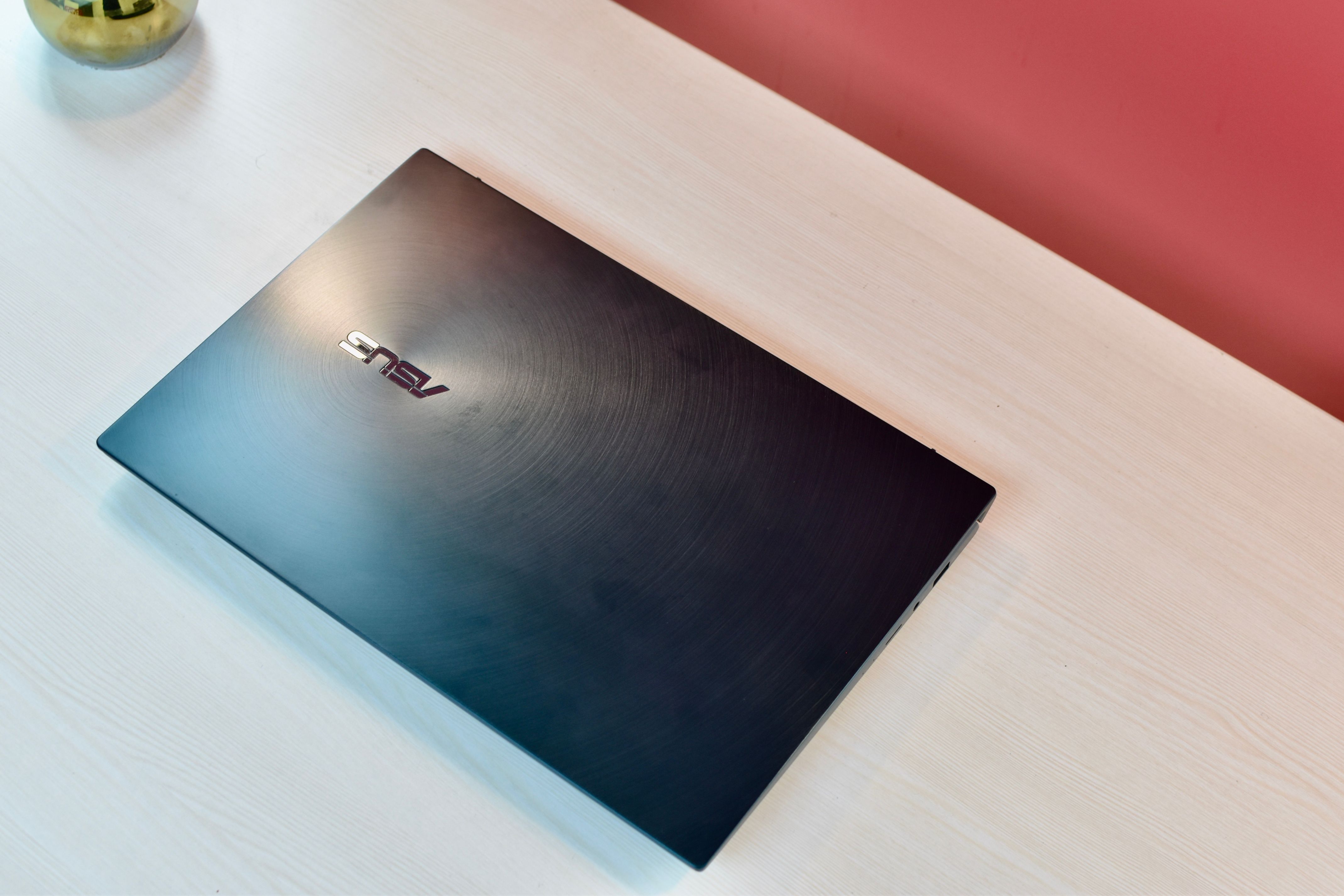 The ZenBook Duo looks stylish in its Celestial Blue colorway, with its metallic concentric circle finish. The lid still catches a few fingerprints and smudges. ASUS bundles the laptop with good quality, soft-touch leatherette laptop cover. One less thing to worry about.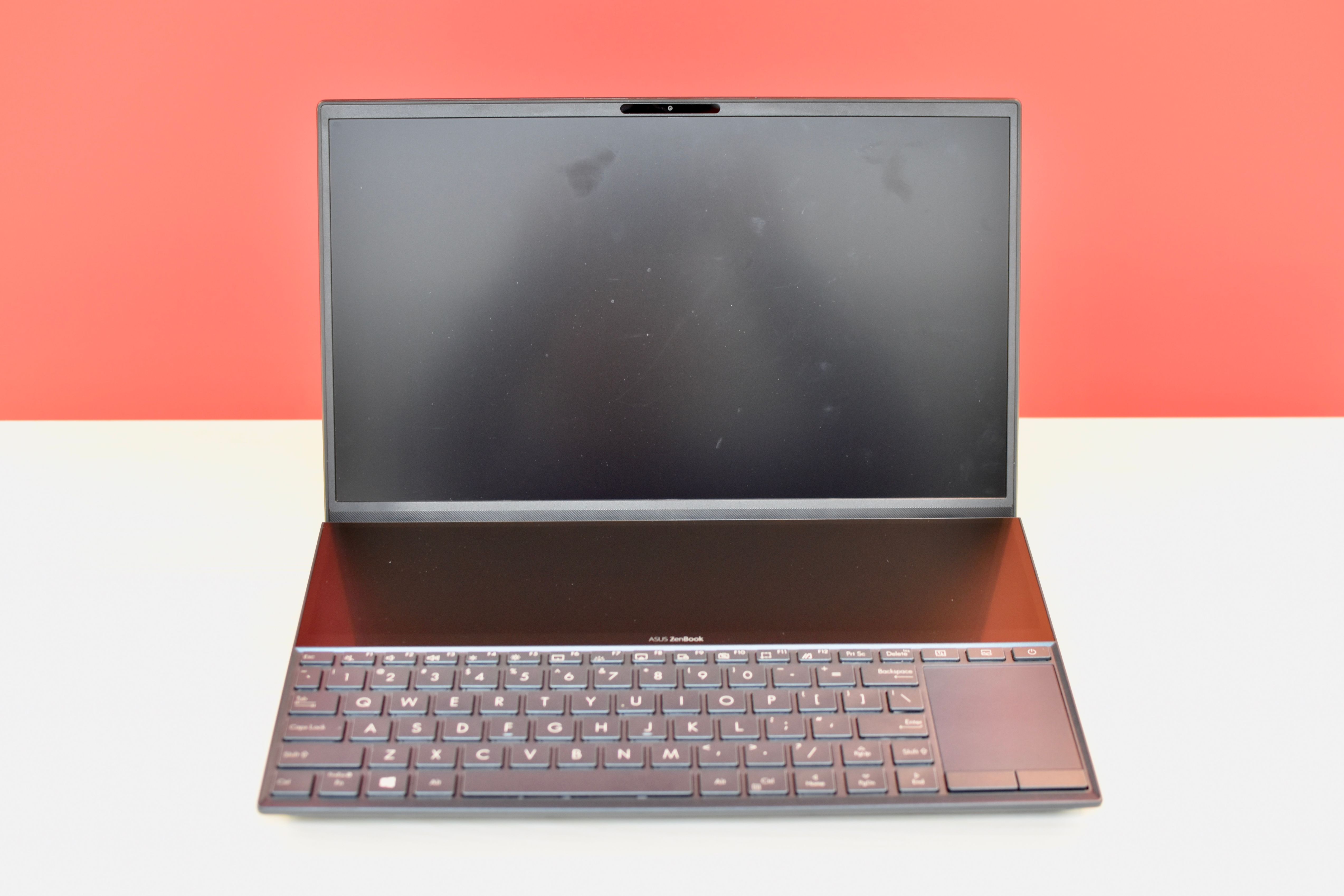 The laptop's build quality is really, really good for the price. There is close to no flex in the lid or on the keyboard. Its lid doesn't open as easily as the MacBook's, with one finger, but at least it is not too loose, which could end up being a reliability issue in a couple of years.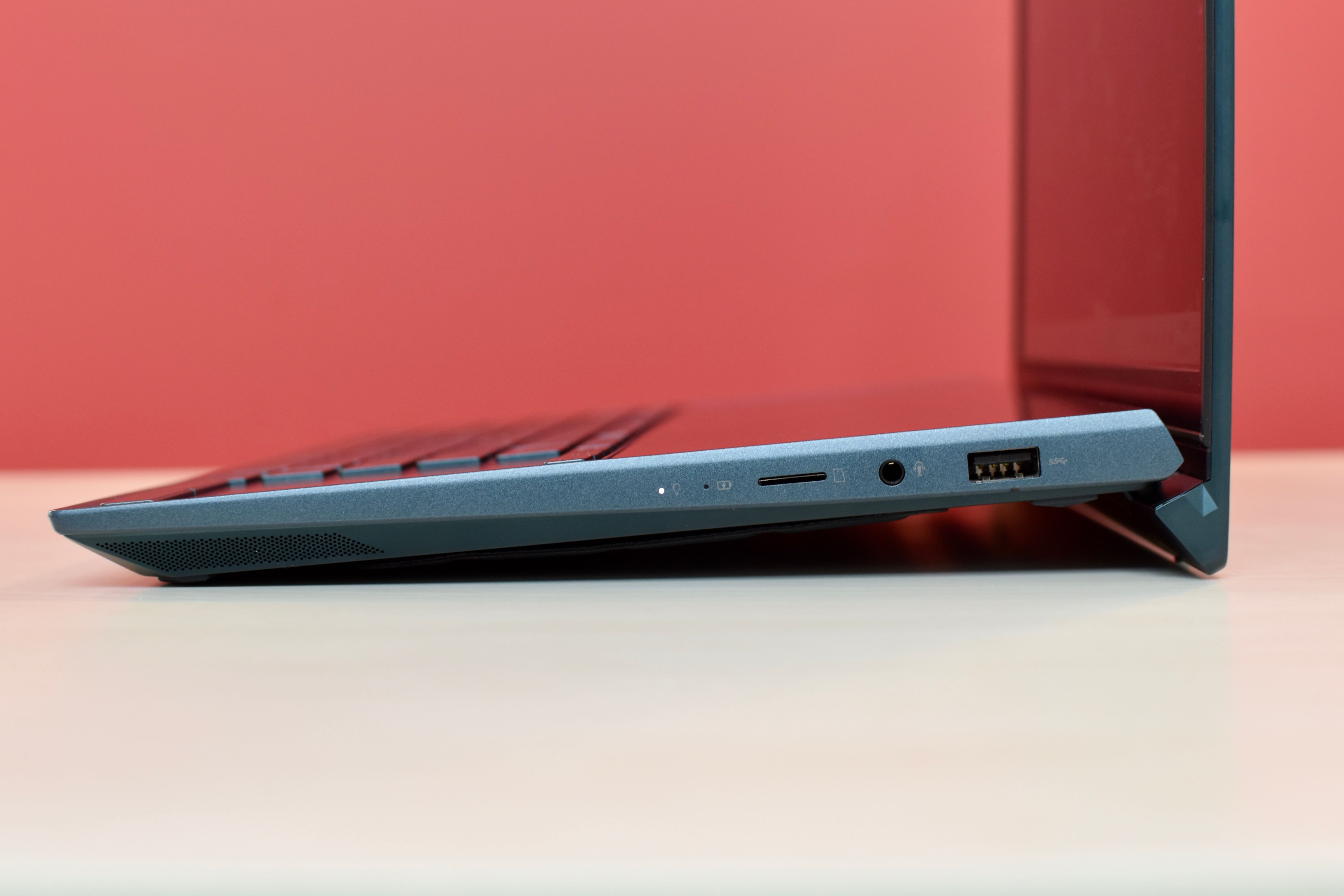 When you open the lid, the base of the laptop is raised slightly (5.5 degrees) using the 'ErgoLift Hinge.' The raised keyboard makes typing slightly easier. However, the keyboard is a nightmare to type on due to its placement, towards the bottom edge of the laptop's base. Plus, the portrait orientation of the already small trackpad is no help either. It is almost impossible to use the narrow trackpad, especially when you're coming from large landscape-oriented trackpads on other laptops. If you want to work comfortably on the ZenBook Duo, I would suggest you use an external mouse and a wrist rest attachment for the keyboard.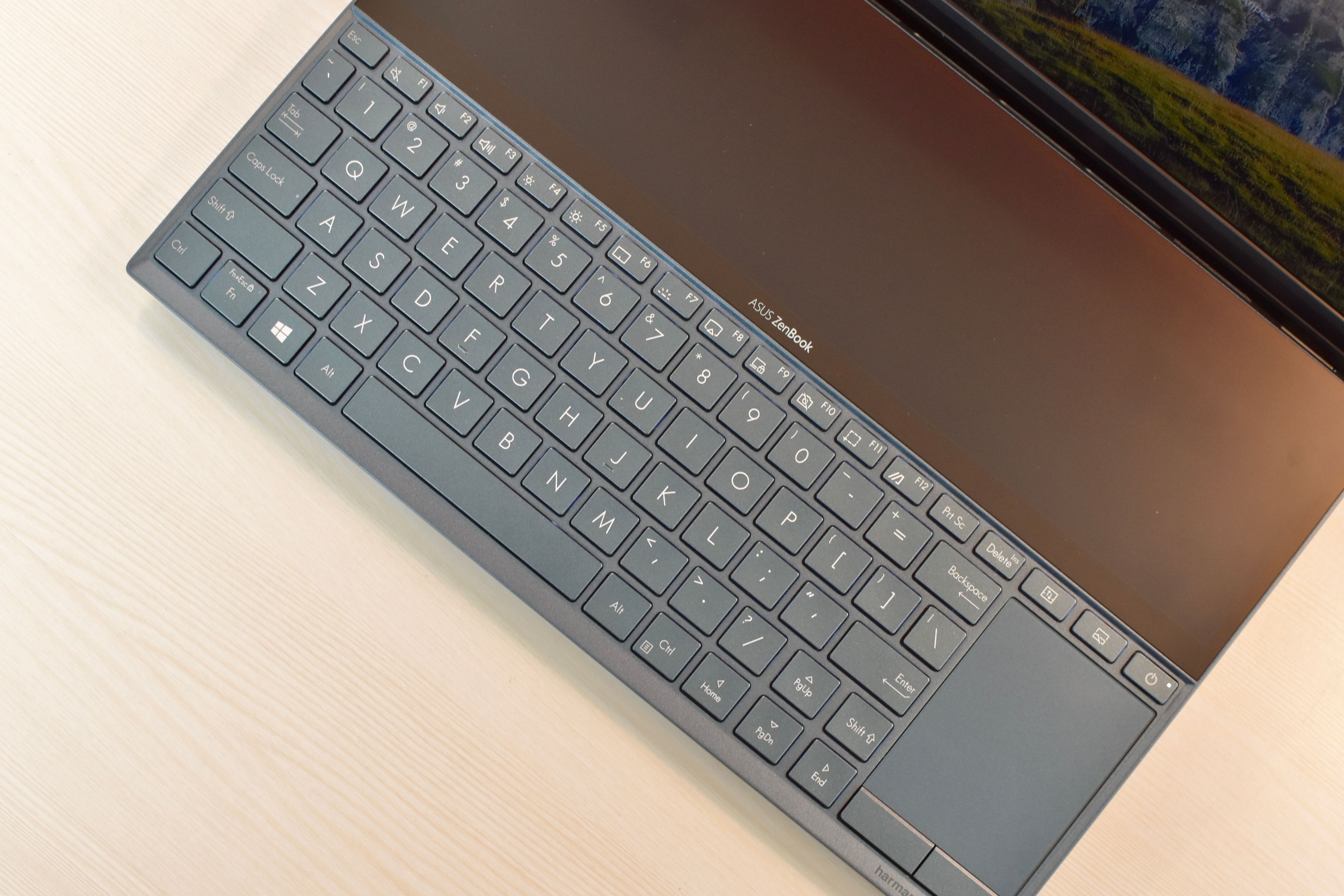 The keyboard's keys have a decent amount of travel, as deep as thin-and-light laptops go. They're quite, too. A major issue that I faced with the keyboard, though, was related to the placement and the size of the right Shift key. It was too close to arrow keys, and I ended up pressing the wrong key a lot of times. At least the keyboard is backlit.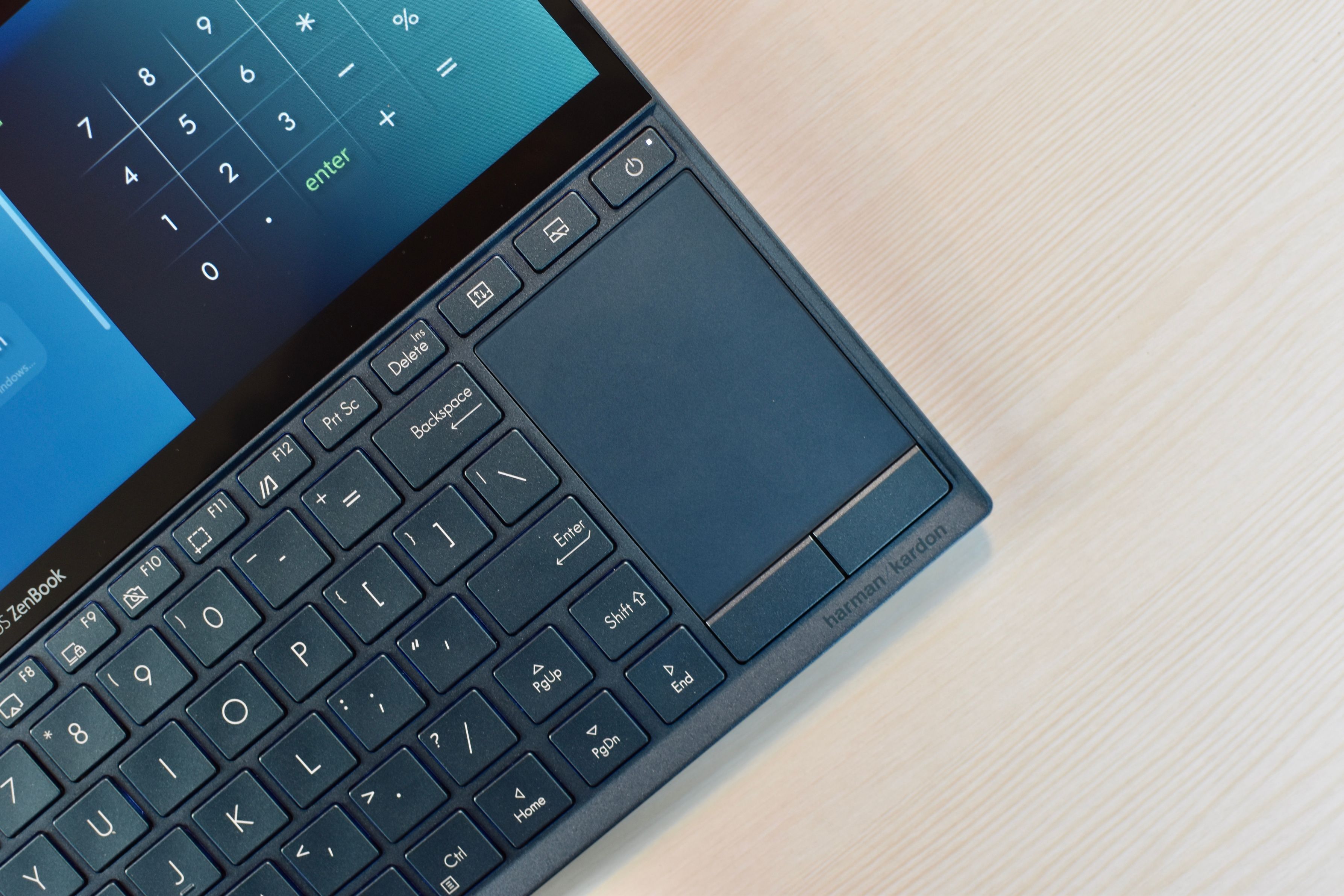 The trackpad uses Windows Precision drivers, making it compatible with multi-finger gestures, natural scrolling, and smooth tracking. The pointer skips sometimes. It wasn't a huge issue, but I thought that I should let you know. Unlike the ZenBook Pro Duo and the ZenBook 13 (Review), the ZenBook Duo's trackpad doesn't convert into a capacitive number pad with a press of a button. There are dedicated physical buttons on the trackpad for left-click and right-click actions, something that we don't get to see on many high-end modern laptops. It would have been better if they were integrated into the glass trackpad.
There is a very thin bezel around the display, and ASUS claims a screen-to-body ratio of 90 percent, in spite of its webcam being at the conventional position (above the screen). Apart from the HD webcam, there are IR sensors for Windows Hello-based user authentication. The right side of the laptop has a microSD card slot, a 3.5mm combo audio jack, and a USB 3.1 Gen 1 Type-A port. On the left, there is a charging port, an HDMI port, a USB 3.1 Gen 2 Type-A port, and a USB 3.1 Gen 2 Type-C port.
ASUS ZenBook Duo UX481FL Displays & Audio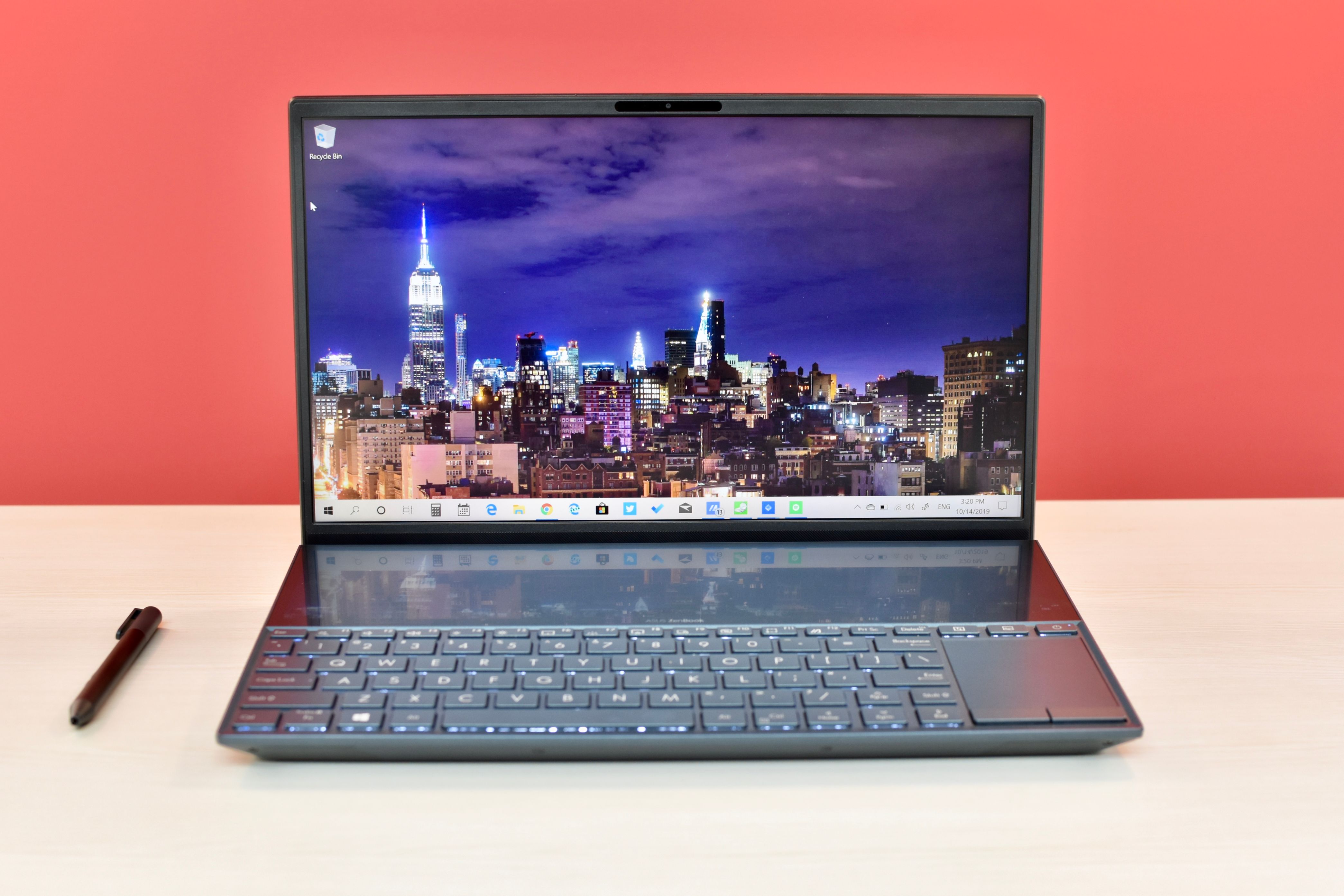 The primary display of the ZenBook Duo uses a 14-inch IPS LCD panel. It is Pantone validated for improved color accuracy. Content on the screen, be it text or images, appeared sharp, thanks to Full HD resolution. While there are laptops with screens that offer more contrast ratio and higher brightness, the ZenBook Duo's primary screen is perfectly usable. The same can't be said about the secondary display, though. The company most probably used a VA or a TN panel for the ScreenPad Plus since its viewing angles are much worse compared to the primary display. And when you factor in the acute angle at which you end up looking at the ScreenPad Plus, it becomes even harder to clearly see the content on it. Colors look faded and the brightness is lower than it should be.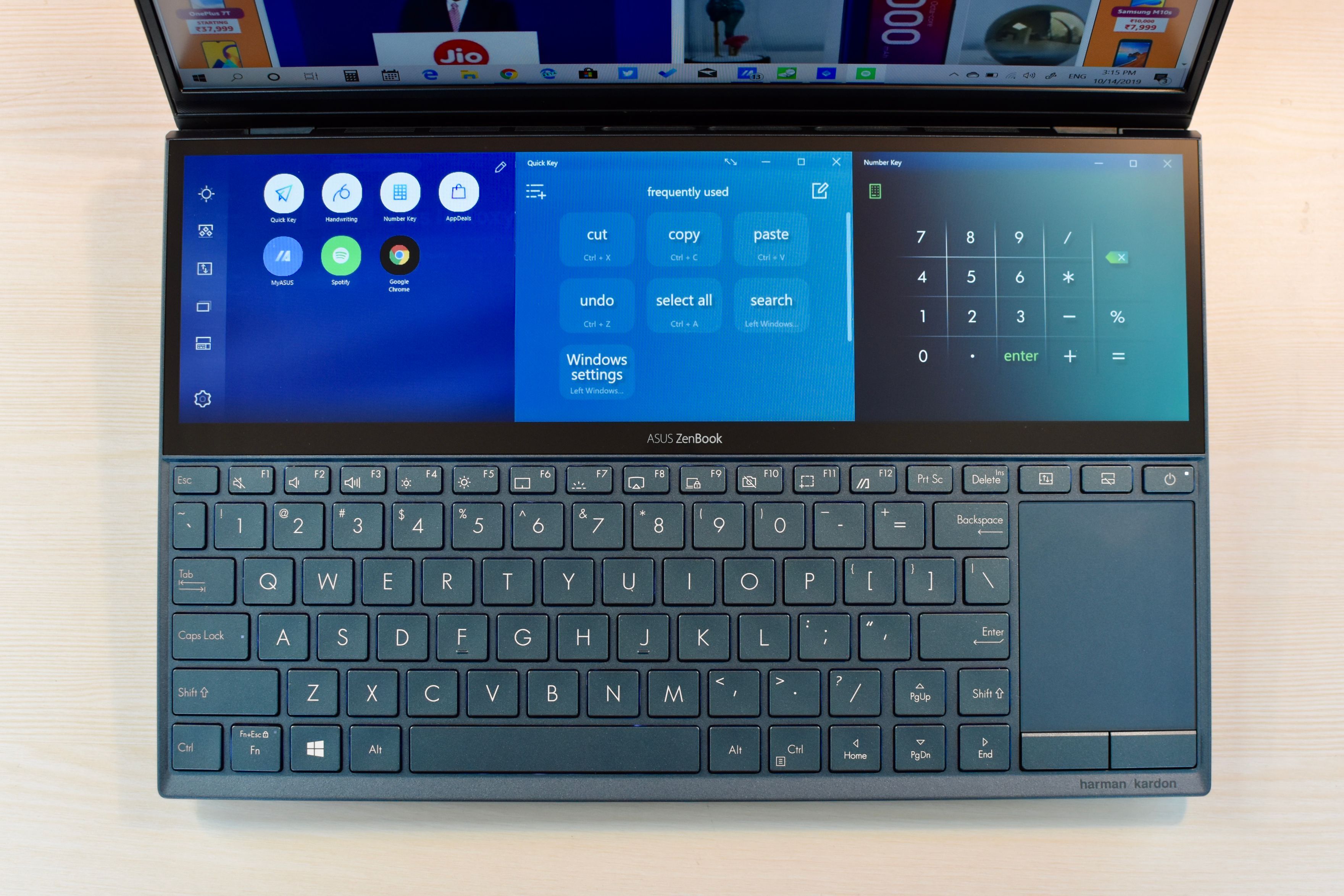 I am not saying that a secondary display is useless, but it should have had a much better quality panel. I hope the ScreenPad Plus on the ZenBook Pro Duo uses a display panel that has wider viewing angles and higher brightness.
The laptop's 'ASUS SonicMaster' stereo speakers are tuned by Harman Kardon and they use a smart amplifier for improved audio quality. The Taiwanese company claims that the speakers use long-travel voice coils for an improved low-frequency response. Yes, the bass was a bit better than most competing laptops in its price range but it wasn't a spectacular improvement. The volume could've been higher and higher-end frequencies could've been more sparkly. Audio quality through the 3.5mm headphone jack was a bit more satisfying. The equalizer in the AudioWizard app can be used to adjust audio output.
ASUS ZenBook Duo UX481FL Webcam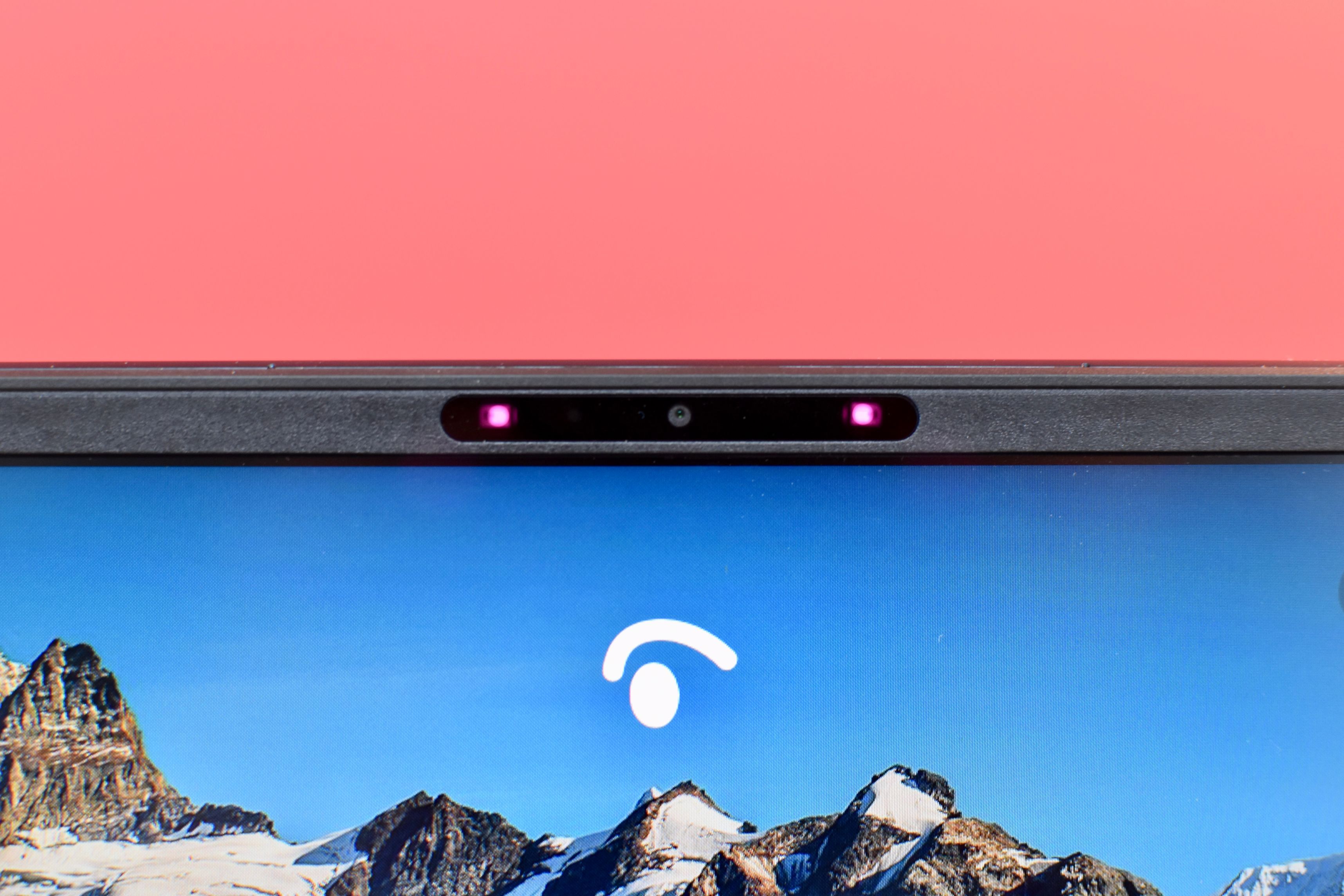 The HD webcam on this laptop had decent picture quality but it didn't work most of the time. First, it started having problems such as turning on late. Later, it stopped working completely.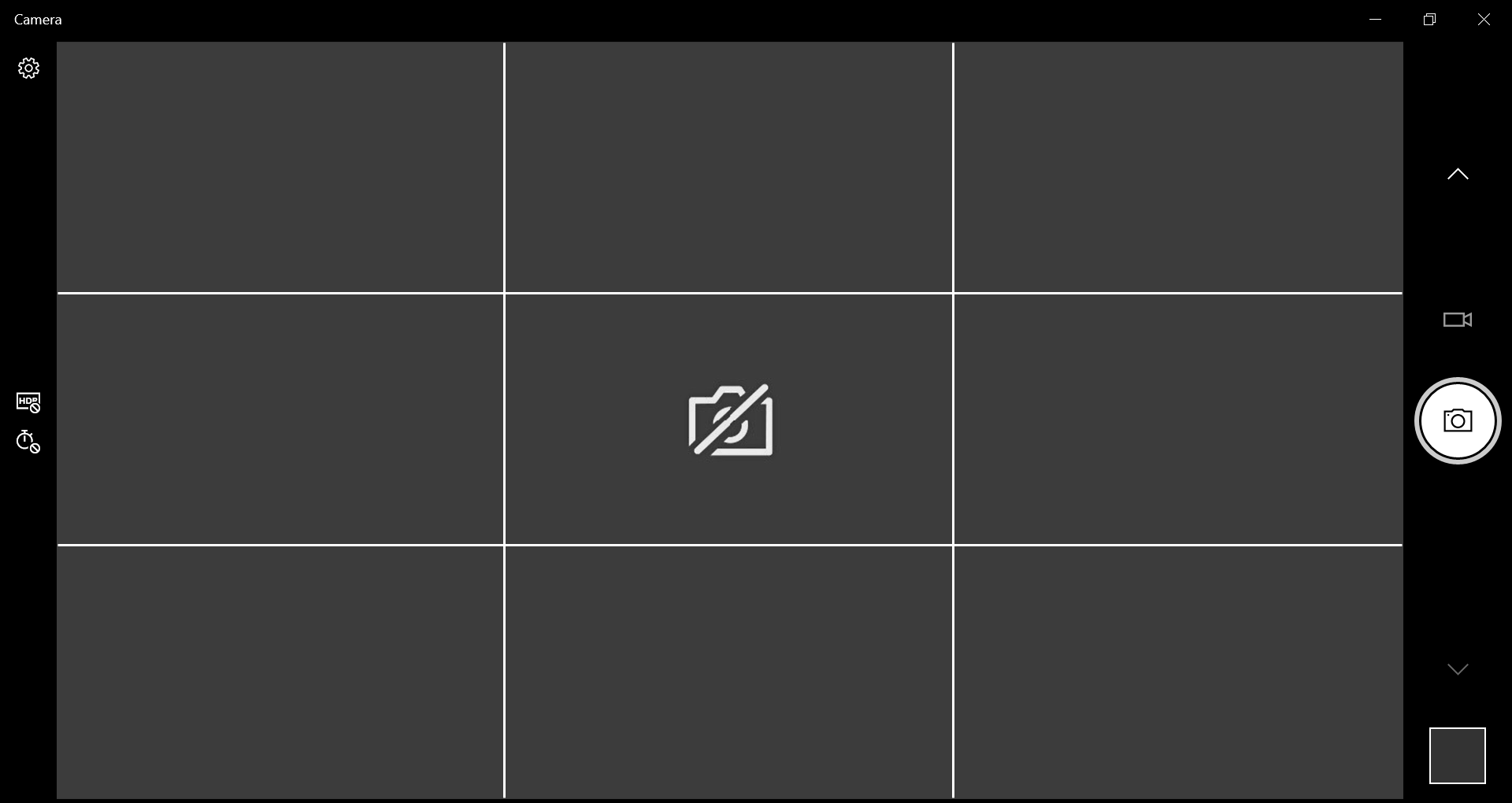 I tried the Windows 10's built-in camera app and even the Skype app to check if it was the Windows Hello face recognition system that was buggy or the camera itself. Turns out, it was the camera. Needless to say, Windows Hello stopped working after a few days I started reviewing the laptop. I tried it after resetting the laptop but to no use.
ASUS ZenBook Duo UX481FL Performance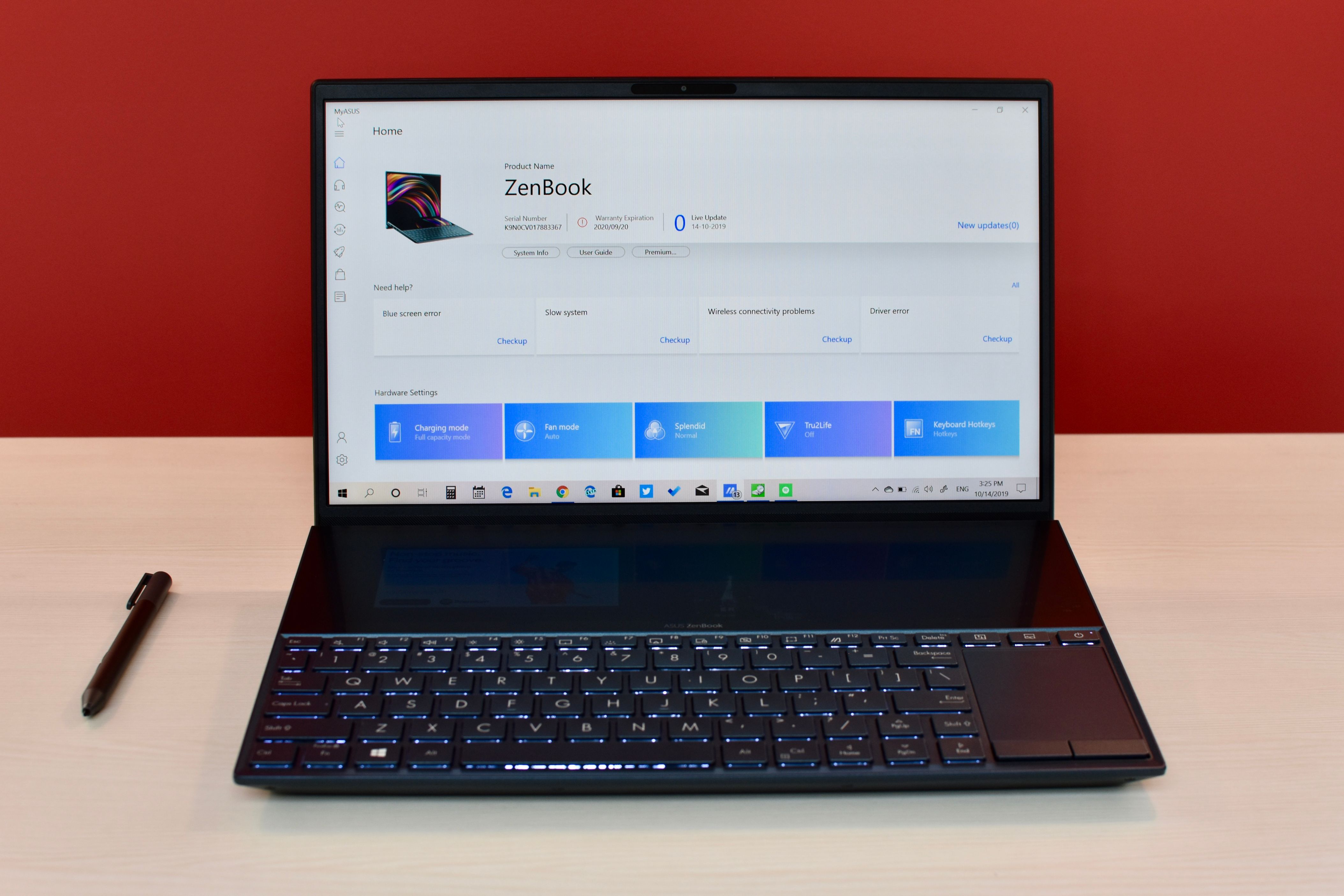 Thanks to the 10th Gen. Intel Core i7 10510U processor, 16GB DDR3 2133MHz RAM, and 1TB PCIe NVMe SSD, the ZenBook Duo worked plenty fast. The 15W TDP processor has four CPU cores and it supports multithreading. The base frequency is 1.8GHz and Max Turbo frequency can reach as high as 4.9GHz. During my two-week-long review period, the laptop did not feel slow. And it is to be expected with the latest-generation Intel Core i7 processor, even though it's still an ultra-low voltage CPU.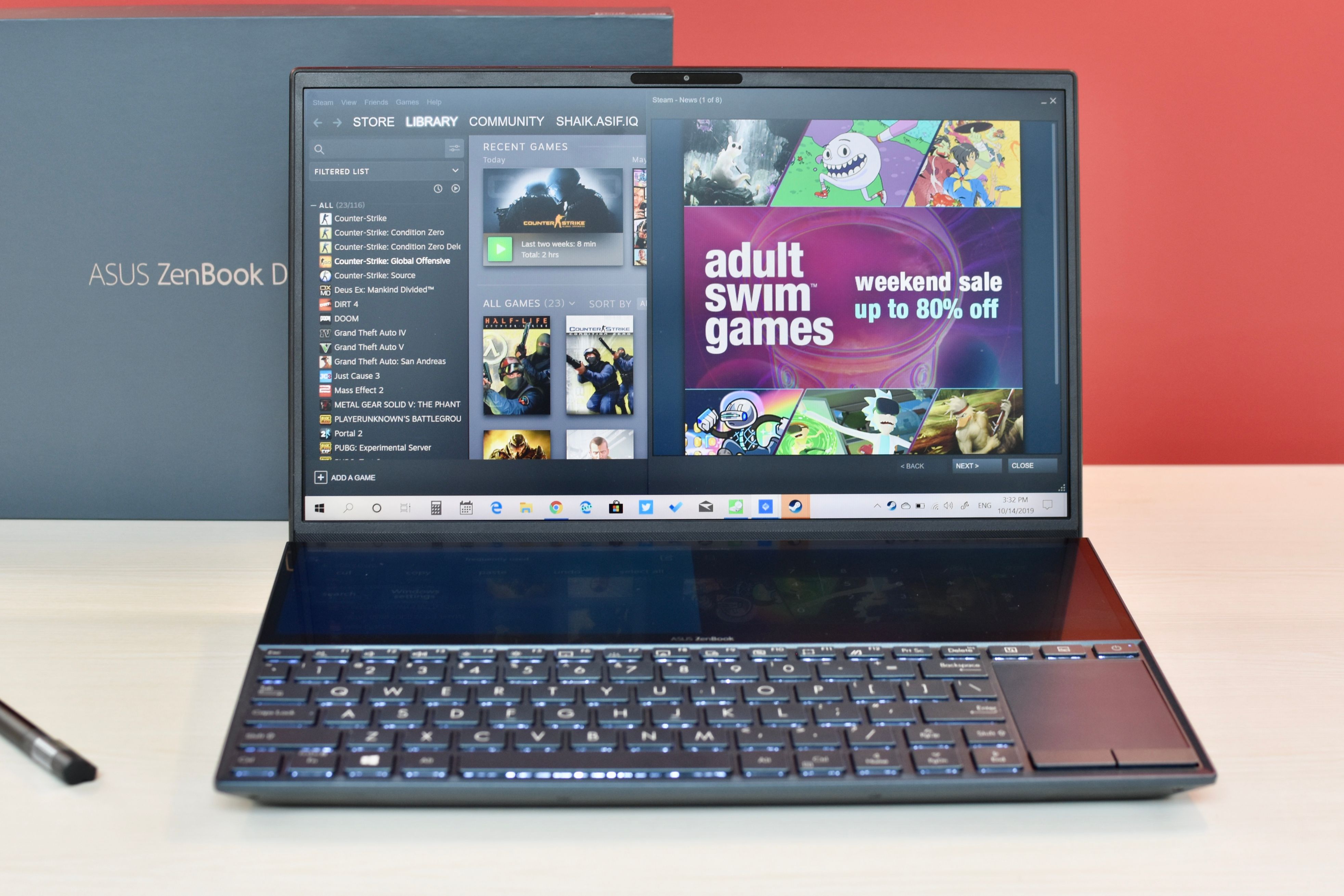 There's a dedicated GPU in the form of NVIDIA's GeForce MX250, which lets you play most e-sports games at over 30fps frame rate with medium settings at Full HD resolution. I played a few CS: GO matches and it consistently offered a frame rate of 60fps or higher.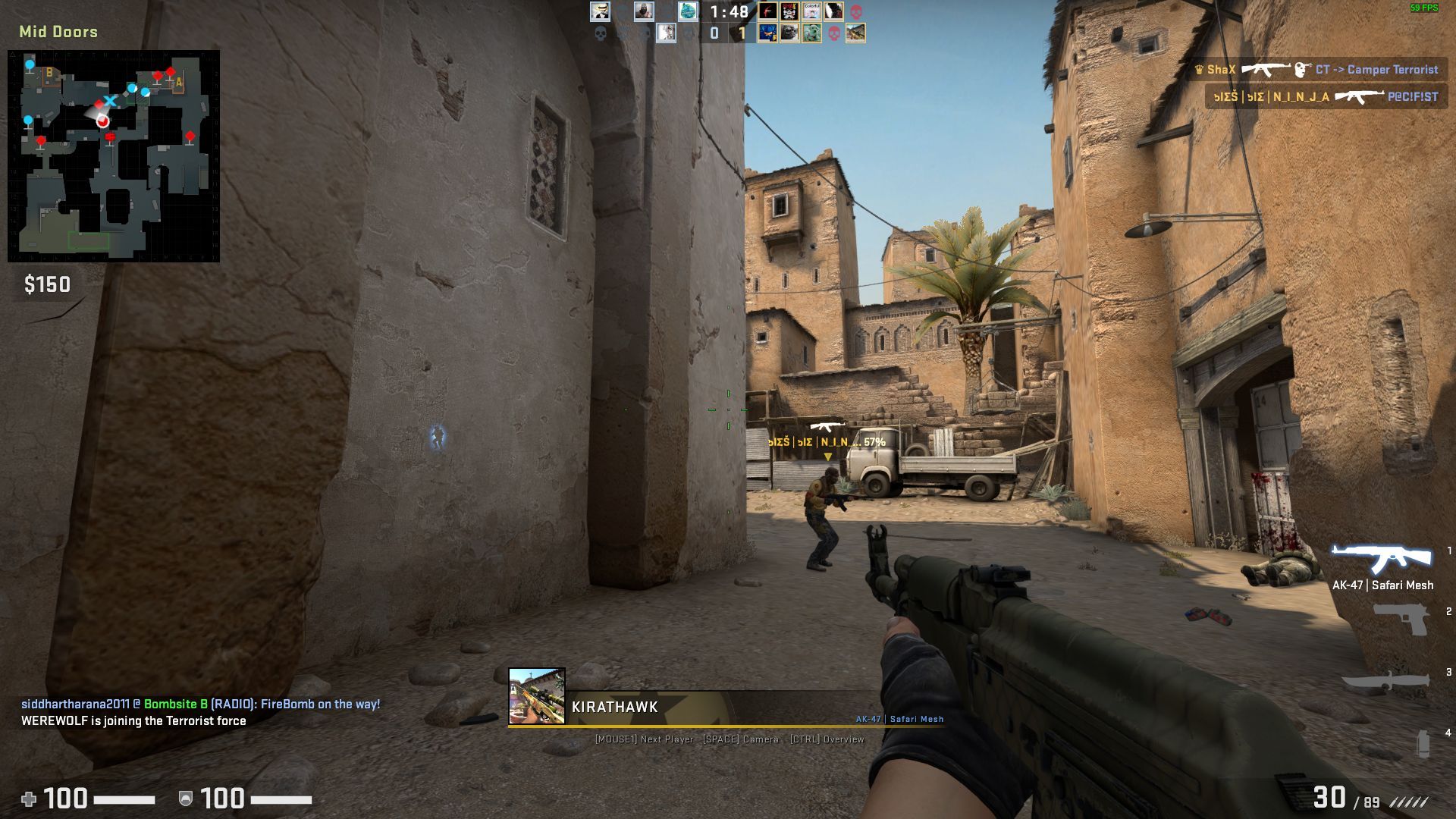 If you want to play more graphically intensive games like GTA V, The Witcher 3: Wild Hunt, or Control at playable frame rates (above 30fps), you'll have to drop the resolution to 720p and graphics settings at low or medium, depending on the game. However, since it's not a gaming laptop it can't be seen as a negative. The MX250 GPU is more for hardware accelerating creative apps from Adobe and other providers. If you're into creative stuff like Photoshop or Premiere Pro, you can get much better performance compared to laptops with integrated GPUs. Unfortunately, there's no Thunderbolt 3 port on the laptop, so if you want a higher specced GPU for even better productivity or gaming performance, you can't attach an eGPU enclosure to the ZenBook Duo.
ASUS ZenBook Duo UX481FL - Benchmarks
The M.2 PCIe Gen3 x4 NVMe SSD inside the ZenBook Duo is really fast and can reach sequential read speeds of up to 3500Mbps and sequential write speeds of up to 2400Mbps. Random read and write speeds can reach as high as 640Mbps and 310Mbps, respectively. All of this means that you won't experience any performance bottlenecks due to the SSD.
ASUS ZenBook Duo UX481FL Productivity & Software: How Does The ScreenPad Plus (Secondary Screen) Work?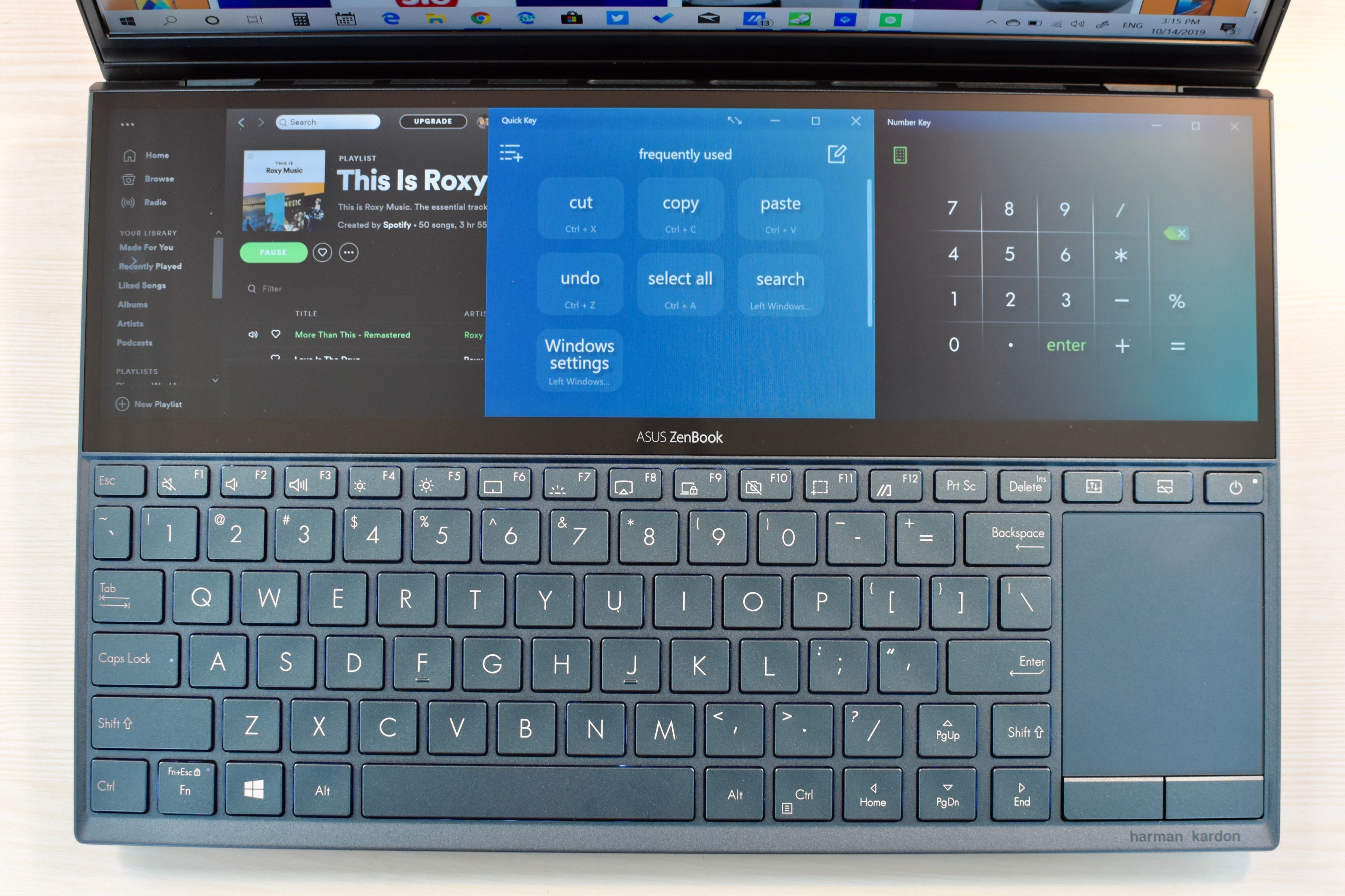 Coming to the productivity aspect of the ZenBook Duo, does the second screen improve productivity? It does, to an extent, but there needs to be a lot of improvement on the software front to fully utilize the second screen. First, let us walk through the software features that are available on the ZenBook Duo through its ScreenPad Plus.
ASUS ZenBook Duo UX481FL - ScreenPad Plus Features & Settings
The ScreenPad Plus software can be used to customize your dual-screen usage. It allows using the dual-screen layout in a few different ways. You can either span a window across two screens for a larger view. Or, you can have multiple windows on the primary screen and on the second screen. You can open things like a calculator, a handwriting widget, a music player, a video player, or your Twitter timeline on the secondary display for enhanced productivity (or entertainment while working). You can switch windows between the two screens with a push of a button or completely turn off the second screen.
Whenever you try to move a window, three options appear: switch the window to a different screen, pin the window, or pan it across both displays. The laptop also allows creating groups of windows so you can switch between two different workflows easily. Up to three windows can be viewed on the secondary display at the same time. You can create multiple groups of apps and save those presets so as soon as you click on the group, you switch to that workflow and all the apps in the group open at once. The App Navigator is an alternate task view that shows all open apps on the secondary display so you can easily scroll through them.
However, things are not perfect and the software needs a lot of polish to gain the full potential of using a dual-screen laptop. The ScreenPad Plus software hung up a few times and once it froze the entire laptop. I had to restart the machine to get it working again. Plus, you can't have multiple desktops on the primary screen and just one desktop on the second screen. My usual workflow includes multiple apps (web browser, Twitter, Your Phone Companion, Slack, WhatsApp, Email, and Calendar) opened in full-screen mode, all arranged on separate desktops. To enhance my productivity, I wanted three apps—number pad, a calculator, and the Quick Key widget—pinned on the second screen even if I switched between multiple desktops on the primary screen. Sadly, that isn't possible right now due to Windows 10's limitations. That doesn't mean the second screen is completely useless. It just didn't suit my workflow. However, if you're someone who uses apps like Photoshop or Corel Painter where you can pin various toolbars on the second screen and have the main work window on the primary screen, there's a good chance that your productivity will improve without a need for a dual-monitor setup.
An active pen (stylus) comes bundled with the ZenBook Duo. Since only the ScreenPad Plus on this laptop has a touchscreen display, the pen can only be used on the secondary screen. It works fine for handwriting and simple scribbling using the built-in Windows Ink Workspace but you shouldn't expect any wonders if you are into professional drawing or painting.
ASUS ZenBook Duo UX481FL Battery Life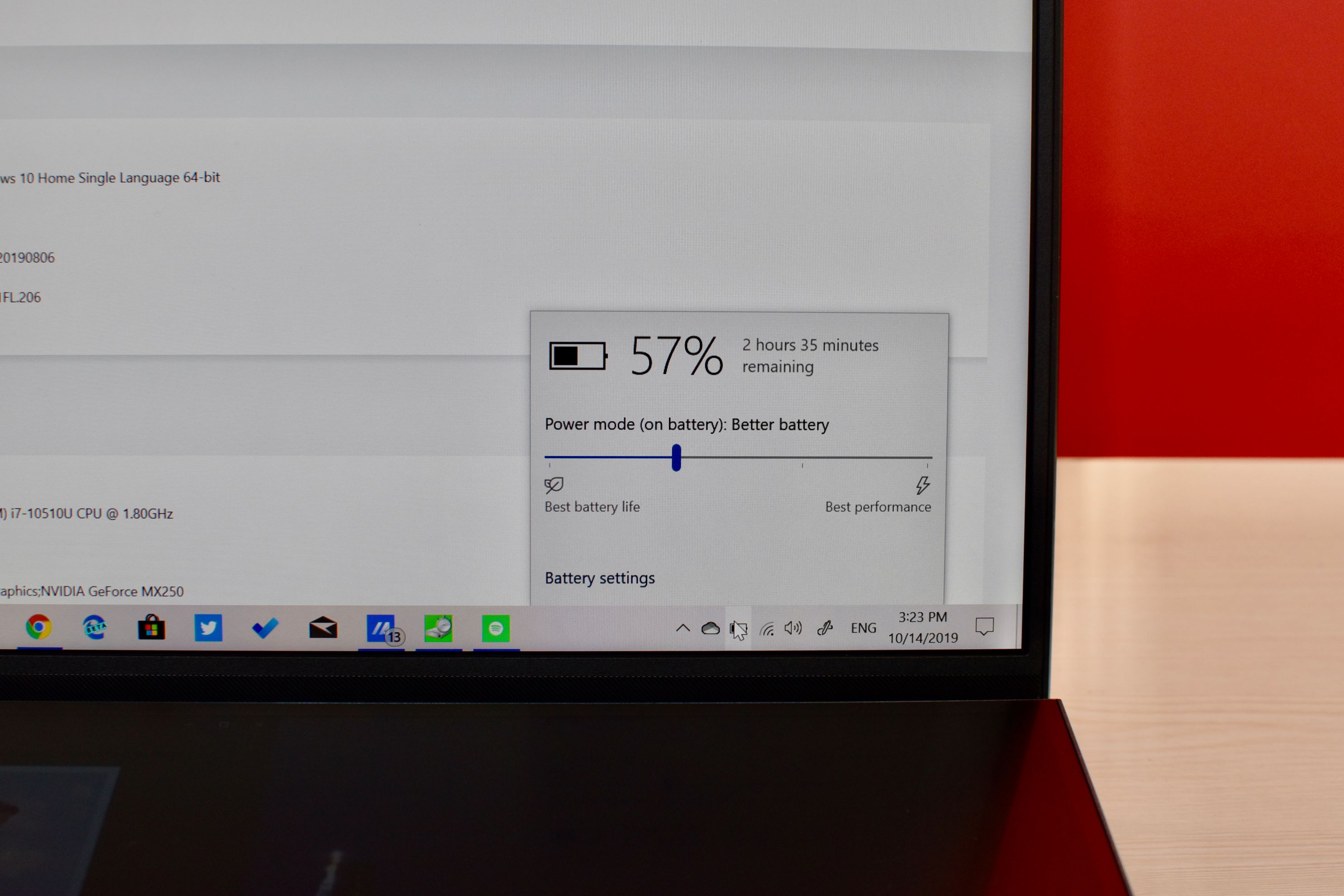 While the company has put forth a very promising 22-hour battery life figure (with the ScreenPad Plus turned off and main display set to 150cd/m2 brightness), I could only get around 6 to 7 hours of usage on a single charge, and that too with the ScreenPad Plus turned off. I had the primary screen's brightness set at 70 percent the whole time.
With the secondary display turned on, the ZenBook Duo lasted around 4 to 5 hours. My day-to-day usage includes multi-tabbed web browsing, three email accounts on sync, Slack, WhatsApp, and Bluetooth and Wi-Fi turned on. I can't say if it was a problem with the laptop's firmware but I had much higher expectations and the ZenBook Duo completely decimated those expectations. Charging the laptop's battery from 0-100 percent takes exactly two hours.
Is ASUS ZenBook Duo UX481FL Worth Its Price?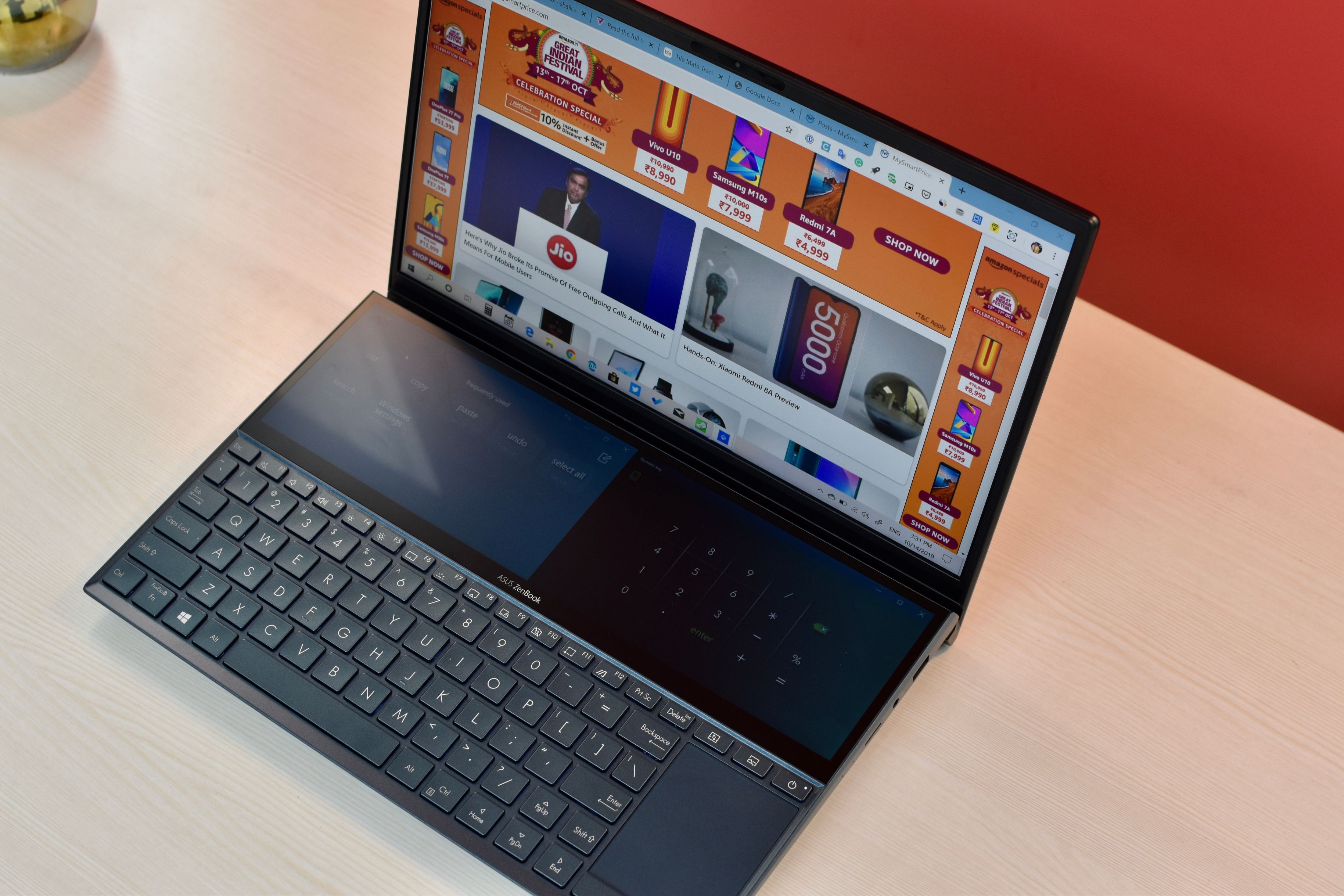 The ZenBook Duo is very well-built, has a good primary screen, fast performance, and the latest wireless connectivity features. It even offers higher productivity, thanks to its secondary display, but at what cost? Its keyboard and touchpad are cramped, which makes it really hard to type and operate without an external mouse. The secondary display also takes a toll on the laptop's battery life. The webcam on our review unit failed to work, but I think it won't be a widespread issue.
Even if you see yourself making use of the secondary screen on the ZenBook Duo, I would suggest waiting for another generation before you spend your money on it, at least till things become more polished on both hardware and software fronts. Frankly, I don't think a secondary screen is worth the money if it comes at the cost of keyboard and trackpad, which are both more important on a laptop.
Design & Ergonomics
7.0/10
Keyboard & Touchpad
6.0/10
What Is Good?
Very good build quality.
Good quality primary display.
Fast and snappy performance.
Backlit keyboard, Windows Precision trackpad.
The dual-screen layout offers more productivity.
Strong wireless connectivity with Wi-Fi ax and Bluetooth 5.0.
Enough ports: HDMI, USB Type-A, USB Type-C.
What Is Bad?
Cramped keyboard and trackpad layout.
The IR webcam didn't work most of the time.
The software needs more polish for dual-screen usability.
Below par battery life.
No Thunderbolt 3 port.
Thanks for reading till the end of this article. For more such informative and exclusive tech content, like our Facebook page