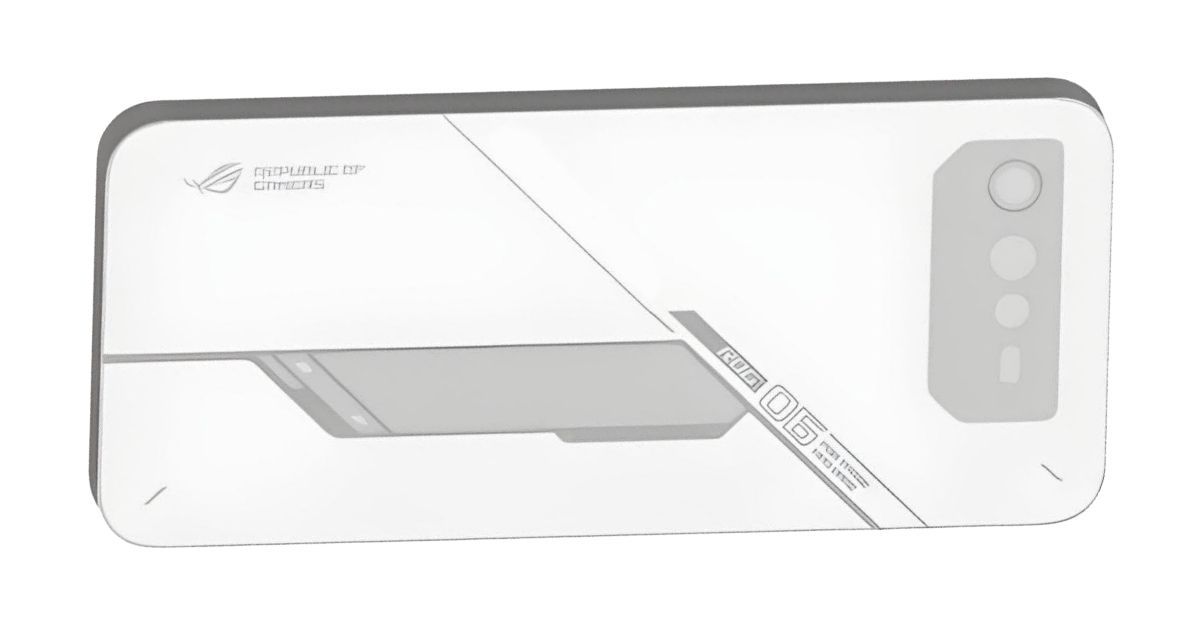 ASUS, one of the most well-known brands among PC enthusiasts and gamers have been in the smartphone market for quite some time and with time, the company has developed its own lineup of smartphones. Though ASUS isn't having a huge portfolio when it comes to smartphones, every year a flagship Zenfone and gaming-centric ROG Phone is expected and this year is no exception. As CES starts tomorrow, many of the electronics, smartphones and PC brands will be announcing their plans and new products. Though we haven't heard anything from ASUS regarding CES this time, it is quite sure that ASUS doesn't want to get left behind when it comes to launching new phones with Qualcomm's latest Snapdragon 8 Gen 1 and those phones could be the ASUS Zenfone 6 and ROG Phone 6.
Though it's not confirmed yet when ASUS will bring these phones, some sketches were leaked online, revealing the designs of the phones and it looks like ASUS wants to carry its legacy of bringing phones with unique designs that benefit users. As per the latest report from EqualLeaks, the Zenfone 9 will bring a significant change over the Zenfone 8, that's being currently sold internationally except in a few regions, including India.
ASUS Zenfone 9 will come with a secondary display
The Zenfone 8 and Zenfone 8 Flip from ASUS were quite different. The Zenfone 8 Flip, as the name suggests, came with a flip camera mechanism, that got quite popular overnight and it was something fresh. But with Zenfone 9, the company is dumping the flip camera and going for a more conventional-looking camera setup on the back. At least that is what this screenshot reveals, found in ZenTalk Forums.
However, the report claims that there will be a secondary display beside the camera module. Below the camera module and the secondary display, the area would be mostly clean and ASUS may have added an in-display fingerprint scanner instead of a back-mounted one. However, the back is also sensitive to touch and users will be able to use simple touch gestures on the back to trigger simple actions like taking a photo or screenshot or turning the flashlight on or off.
Also Read: Realme 9i Will Launch on January 10, Official Image Out
ROG Phone 6 retains the secondary display
The ROG Phone 6 and ROG Phone 6 Pro could be two identical devices in terms of the designs when compared to the ROG Phone 5. However, the camera placement will be a bit different. On the ASUS ROG Phone 6, there will be the ROG logo alongside the ROG Phone 6 branding while on the ROG Phone 6 Pro, there is only the ROG logo.
Also Read: Samsung Galaxy A12 Price in India Dropped, Here's How Much it Costs Now
While both the phones will carry secondary displays, the ROG Phone 6 will come with a narrower display while the ROG Phone 6 Pro will offer a bigger secondary display. That's all we know so far but we hope that in the coming days, more details regarding the upcoming phones from ASUS will pop up including the hardware specifications and camera, so stay tuned for that.