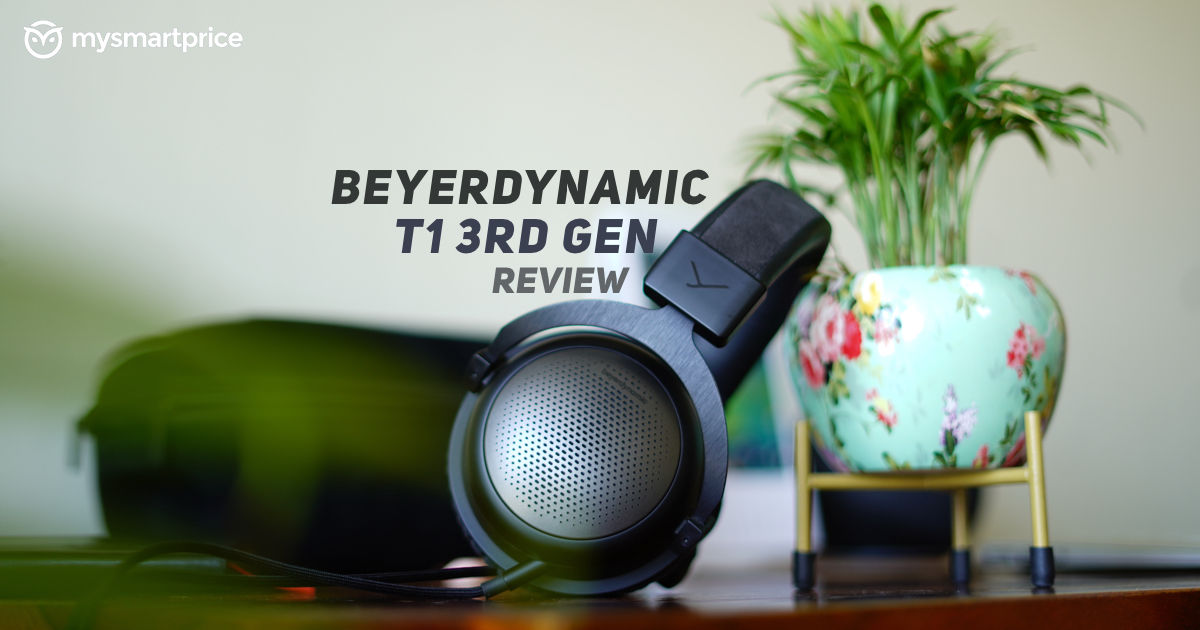 I distinctly remember how my mother used to refuse my constant pleas to get me a new G.I.Joe toy when I was young. She'd always say, "Son, you are going to get bored of it anyway soon." Well, something similar happened with the Beyerdynamic T1 3rd Gen, I called in for review.
I was pretty hyped about these open-back headphones considering they use Beyerdynamic's proprietary Tesla Coil Drivers. And now, since the Impedance had dropped from a whopping 600 ohms to just 32 ohms, driving it using just a smartphone/laptop is a cinch. While seasoned audiophiles might scoff at that change, a certain demographic of folks – which includes me – do actually appreciate this move and appreciate the convenience.
That said, something was amiss…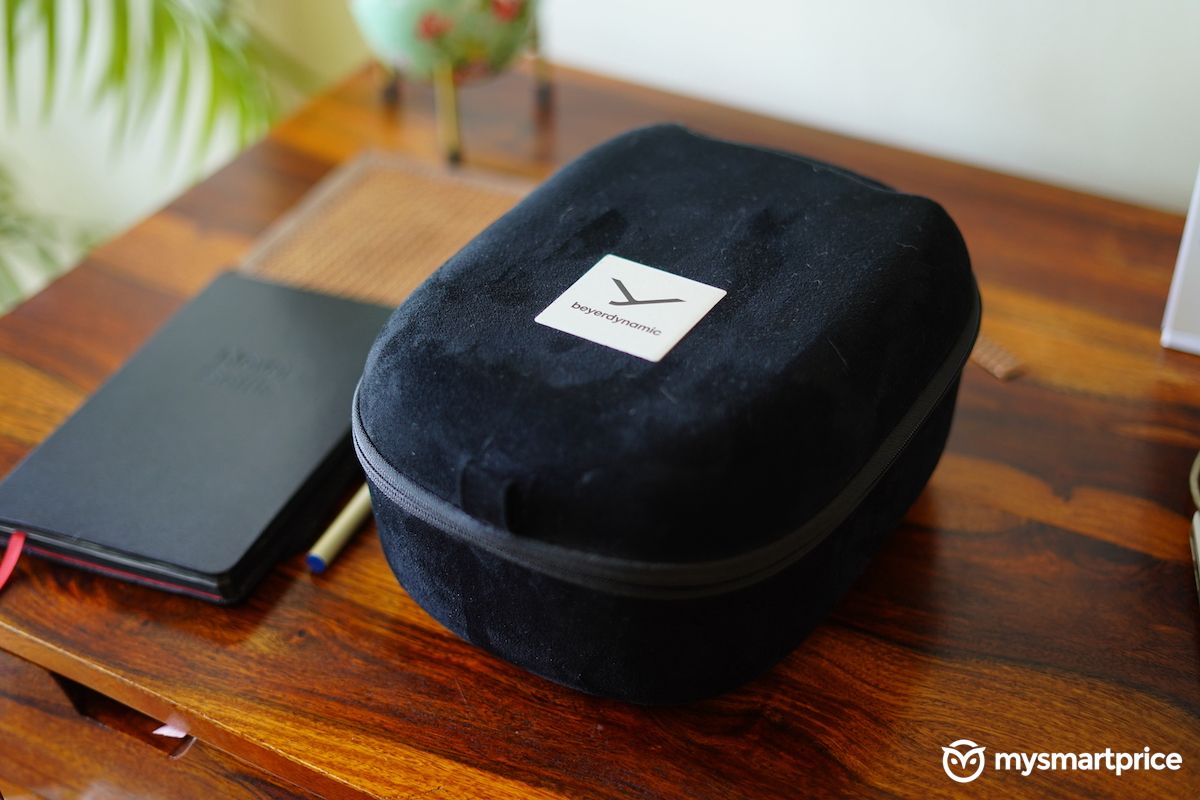 The Sound Signature Quandary
…the sound signature completely belied my expectations. All my initial excitement fizzled out. In fact, this review has been significantly delayed for that very specific reason.
Essentially, I was expecting the signature Beyerdynamic near flat profile and a wide soundstage. But, the T1 3rd Gen was tuned differently. The first thing I heard when I fired up the 2013 Master Edition of All Apologies by Nirvana on Tidal, the bass line completely overpowered Late Kurt Cobain's measured growls. Apparently, the cushioned (memory foam infused) ear pads now come with a dampening filter on top of the angled — apparently for a wider soundstage — Tesla drivers. This dampening filter actually dampens the bright nature of the treble and makes the headphones sound less airy. And therefore, even the soundstage doesn't feel very wide.
Also read: LG Tone Free HBS FN7 Review 2 Months Later – the Outlier
Don't get me wrong, you still get some fantastic transparency, detail, and tonal texture, but the big low end thump left me slightly disappointed. This is the first pair of open back headphones that I've heard with a bump in the low end response. Evidently, Beyerdynamic is going for a more musical and enjoyable sound with these headphones. But, are they exciting? Oh, hell yes. Especially, with that spike in the mid-range (the coloured sound might irk a certain section of the audiophile), Demi Lovato's pathos-filled high notes in Anyone sounds absolutely sublime. The peaks have the right amount of restraint and energy. And, you can also expect excellent timing and attack in the bass portions of a track, especially in complex arrangements like Uh Uh by Thundercat.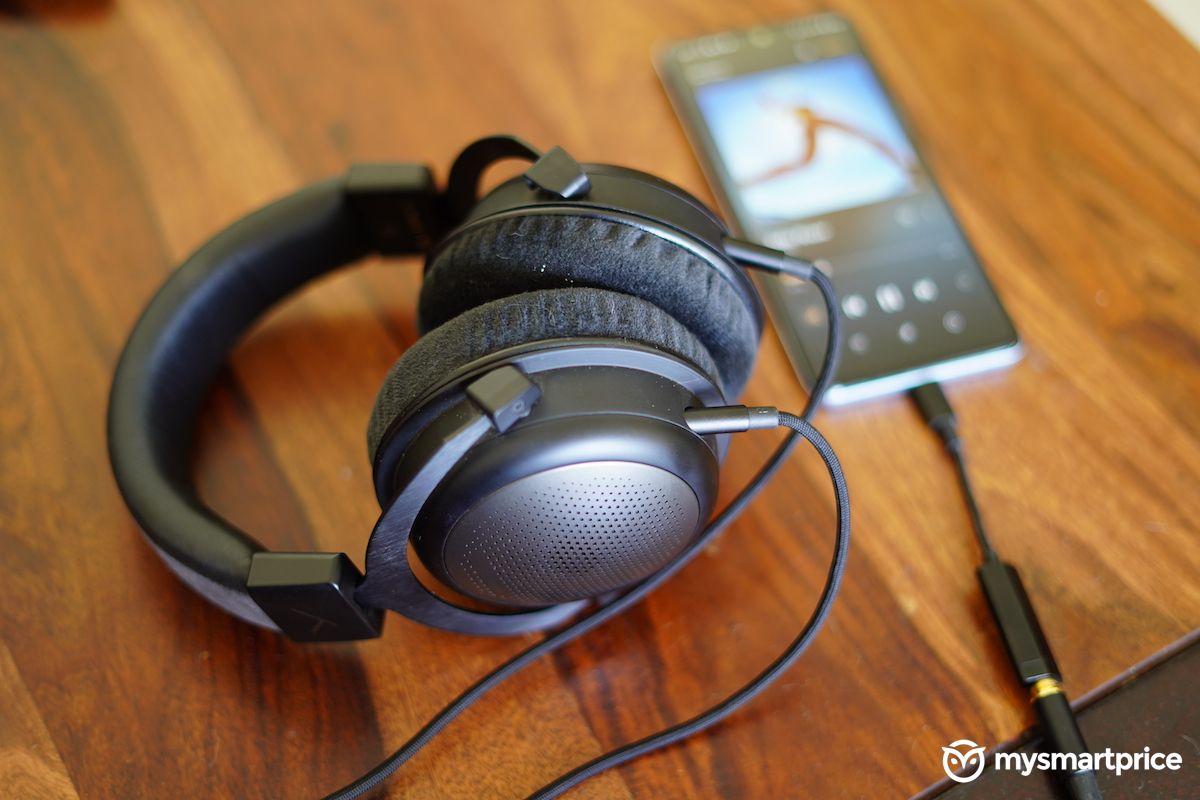 Now, the staging itself is not entirely bad but for a pair of open back headphones, I expected more. In fact, in Roundabout by Yes, the left and right arrangement of the chorus along with the guitars, were easily identifiable. The stereo imaging is obviously fantastic too. It goes without saying that you can't use these headphones on a flight because the sound leak will annoy the bejesus out of your next seat neighbour.
No Compromise Build Quality
One area where I have absolutely no complaints is in the build quality of these headphones. They are built like a tank, for the lack of a better analogy. The headband has a leatherette padding on the surface that sits on your head and an alcantara finish on the top. This definitely gives it a premium look. The metal adjustment rail has a precise lock at different levels. The housing cover is made of lacquered aluminium and the velour pads have memory foam inside to remember the shape of the area on your head around the ears.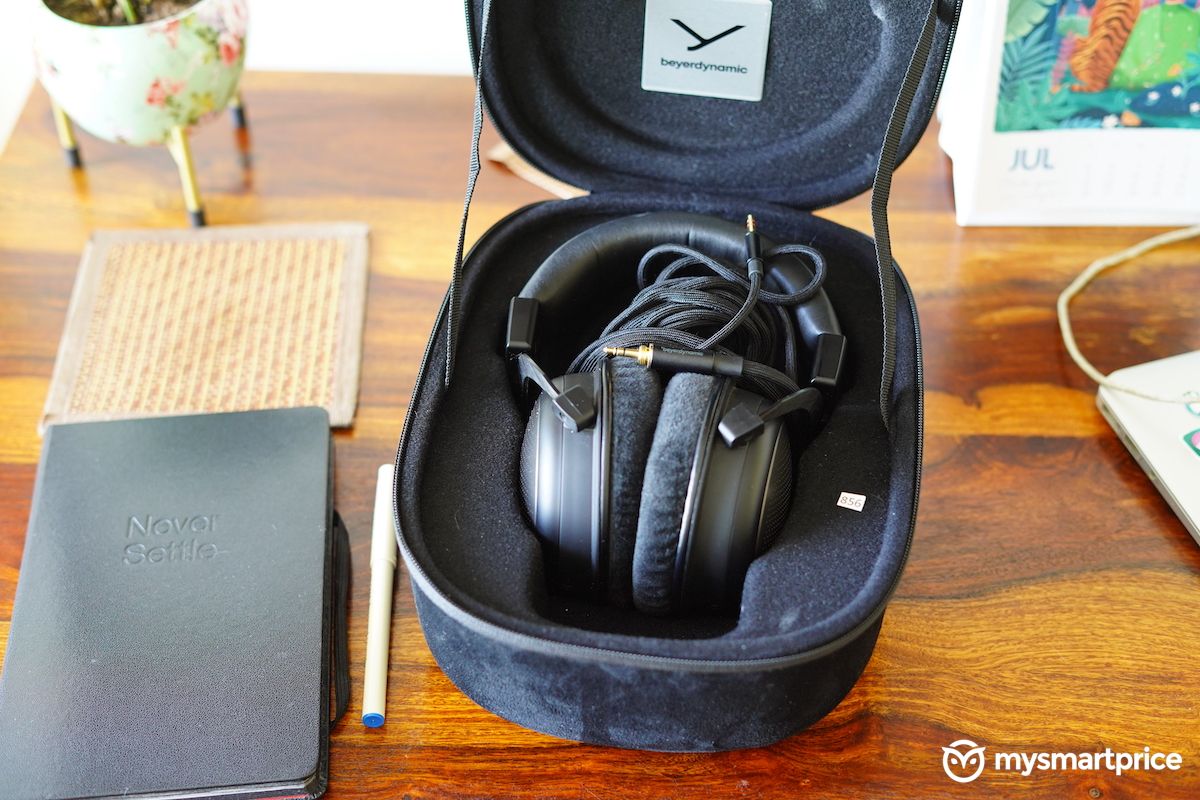 I am not a fan of big headphones in general but – despite the 360g weight – I found the Beyerdynamic T1 3rd Gen extremely comfortable for long listening sessions. I have a big head, and yet it didn't have a very tight clamping force and was fairly breathable. The cables have a fabric outer layer and I didn't face any trouble with cable microphonics whatsoever. It is all very, very well built.
So, Who is The Beyerdynamic T1 3rd Gen for Exactly?
Overall, from what I can tell, this new Beyerdynamic sound signature is tuned to appeal to folks who want an enjoyable pair of open back cans they can carry on their trips so they can unwind in their hotel rooms with a glass of wine.
Obviously, this person must also be an audiophile to justify paying so much for detailed, transparent, and dynamic sound that you can expect from a premium Beyerdynamic headphone. But, that must be such a tiny, tiny subset of audiophiles no?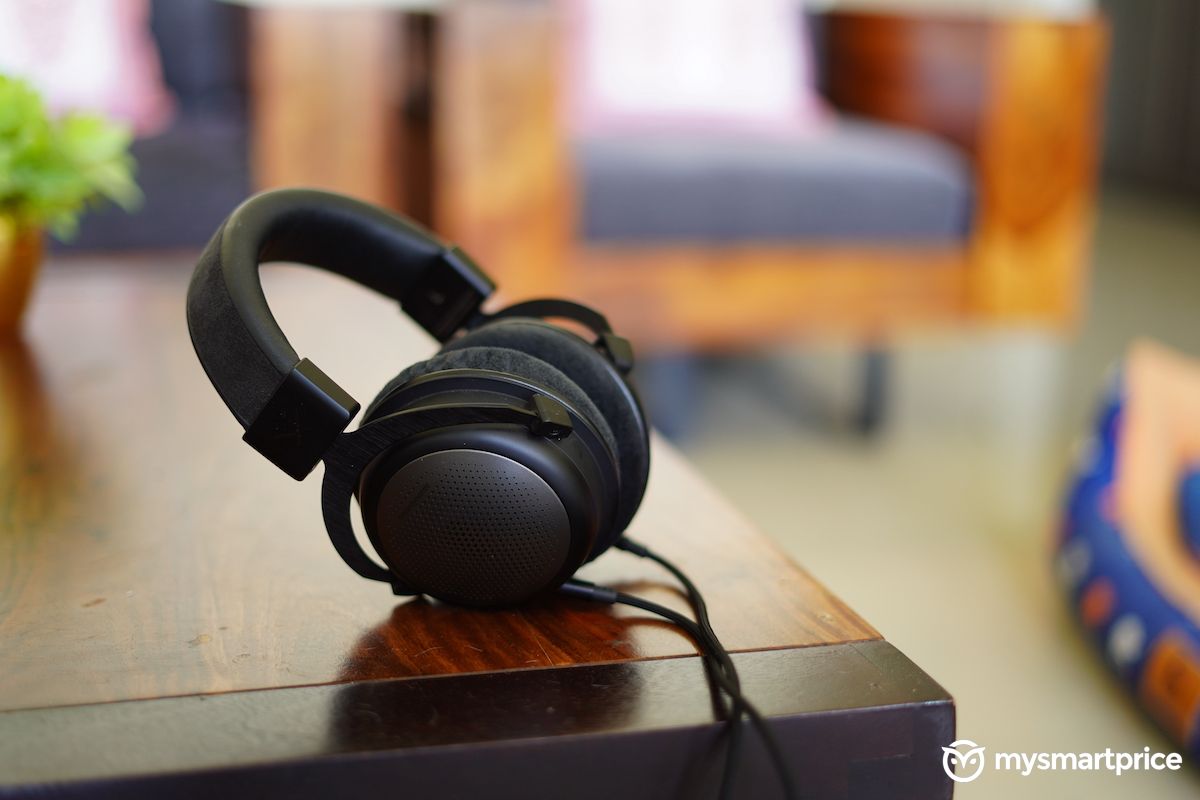 And, did I tell you that these headphones cost a whopping Rs 85,000. I mean, there are more expensive headphones out there but this is clearly meant for those who are absolutely entrenched in the world of audiophilia. As for the alternatives, none of them can be easily driven by your laptop or smartphone's default amplifier. Which, by the way, is the only real advantage with the Beyerdynamic T1 3rd Gen if you ask me.
You will need a dedicated amp for the higher impedance rating in headphones like HiFiMan Ananda and Stax SRS 3100. Both of which offer more detail with a brighter treble response. You also have all of Focal's great range of headphones.
Anyway, the moral of the story is I should've listened to my mom as a kid. Would've learned the valuable lesson of keeping my excitement in check.