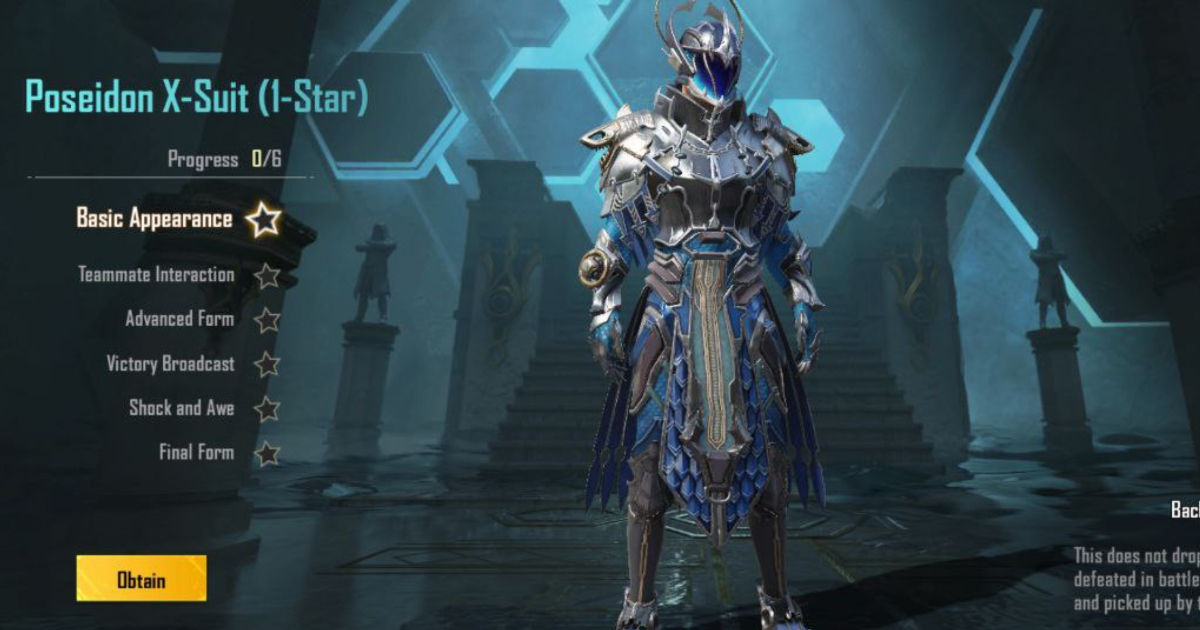 Battlegrounds Mobile India (BGMI) recently launched a new event called "Return of Poseidon". The event will end on October 1. Before it ends, players can take part in the event and win several rewards. These include character outfits, emote avatar frames, etc. To get these rewards, players need to go through the lucky draw by spending UCs to get the rewards from the store. One of the much talked about rewards is the Poseidon X-suit. The suit is available as a reward only during the BGMI Return of Poseidon event. To try and win the suit or any other rewards, players need to spend 60 UCs at least.
Other than the Poseidon Suit, players can also win the Poseidon Parachute, Poseidon Backpack, Scepter of Thunder, Crazed Shark, Star Fragments, Starforge Stone or Poseidon Coin. Players can spend 600UCs (60 UCs x 10 times) to win these rewards. In case you aren't aware, players need to purchase UCs from the in-game store for real money. Currently, the base 60 UC pack will cost Rs 75 and goes all the way up to Rs 7,500 for 8100 UC.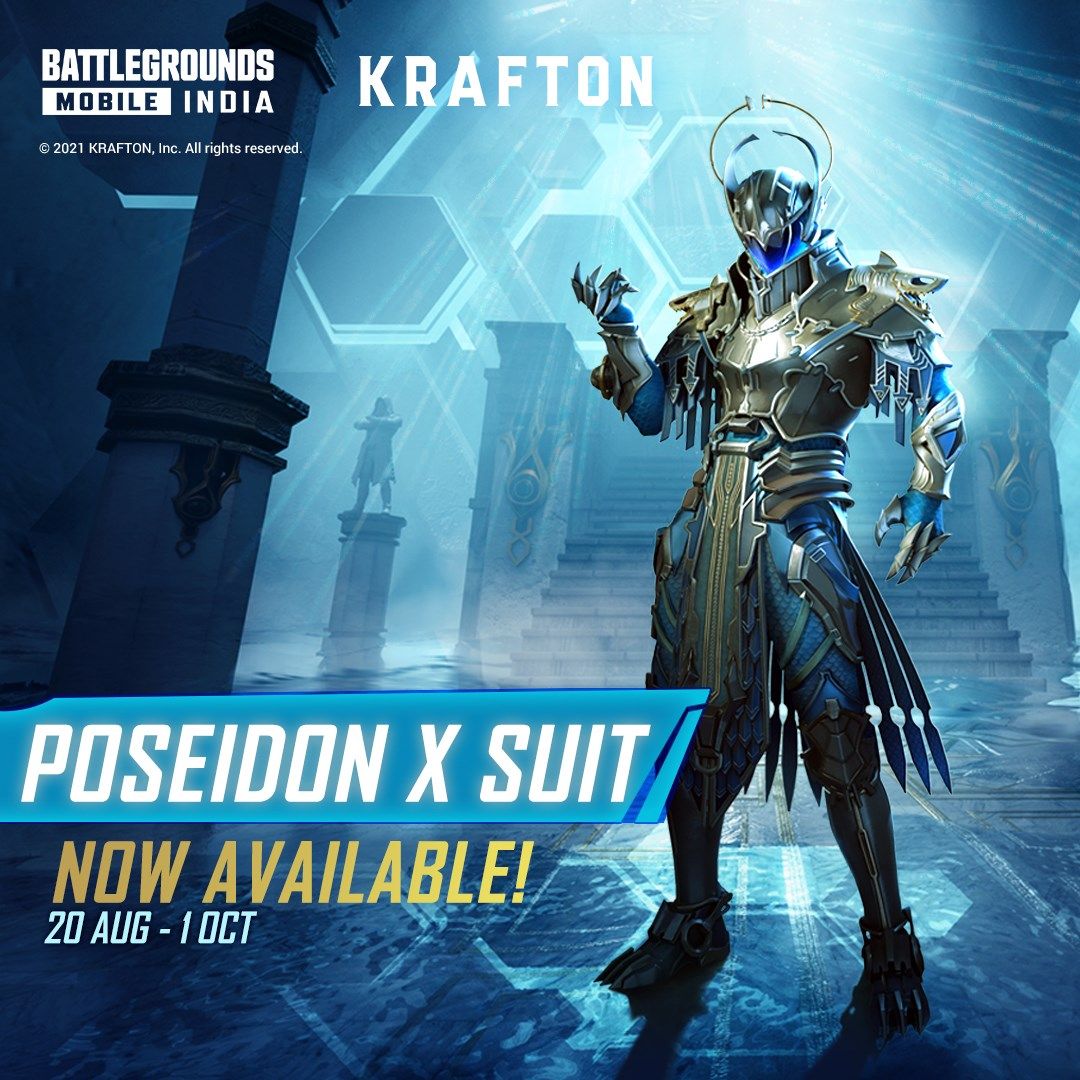 Alternatively, you can also use Silver coins up to five times to try and win the Poseidon Suit. These Silver coins can be claimed by dismantling duplicate permanent items. Each draw will cost you 300 Silver Fragments. In case you manage to get the Poseidon Suit, you will need Star Fragments and Starforge Stones to upgrade the suit.
Players will need to collect Star Fragments that can be earned via the Lucky Spin. You will need three Starforge Stones and 100 Star Fragments to upgrade the suit to level 2. To upgrade to Poseidon Suit 6-Star, you will need 15 Starforge Stones and 500 Star Fragments.
Players can try their luck and participate in the draw to win the suit and other rewards until October 1. The game is available for download on both Android and iOS devices.