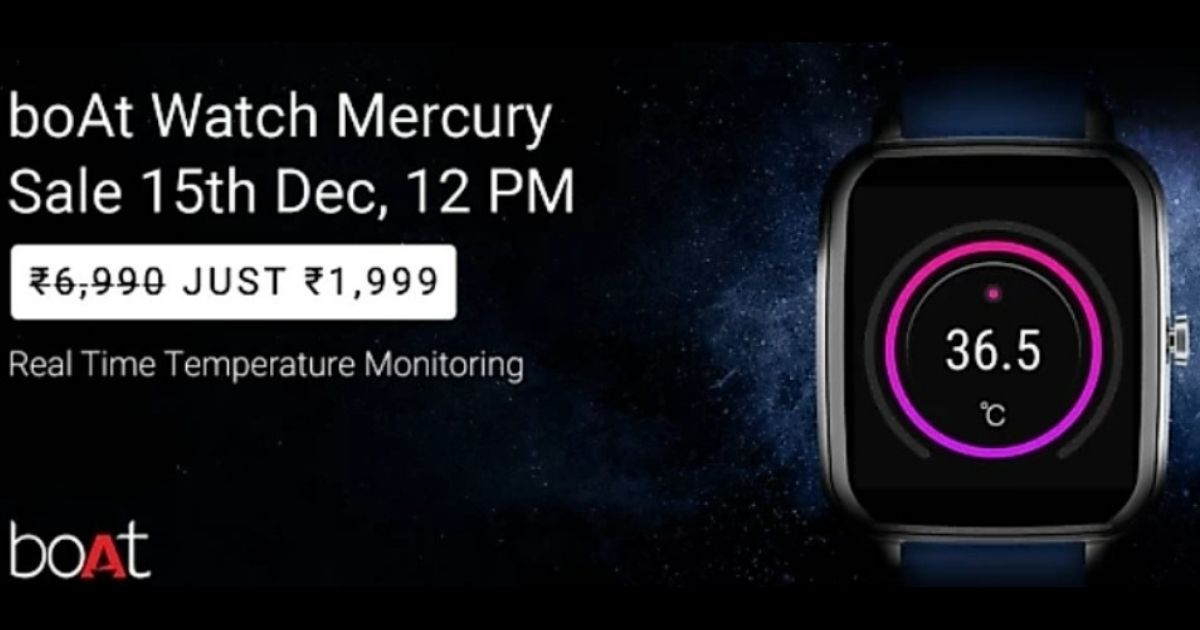 Boat has announced a new smartwatch in India called the Boat Watch Mercury. The newest wearable from the brand comes with a bunch of features that are common in the budget segment and also there is a feature that's not so common in the wearable space. The key highlight of the watch includes real-time temperature, SpO2 sensor, and heart rate monitor.
Boat Watch Mercury Price and Availability
The Boat Watch Mercury is priced at Rs 1,999 and it will be available in Black, Green, Blue, and Cream colour options. The wearable will go on sale starting December 15 at 12 noon on Flipkart.
Boat Watch Mercury Specs
The Boat Watch Mercury sports a 1.54-inch display with a square dial and a sizeable amount of bezel on top and bottom of the screen. One of the key highlights of the smartwatch is real-time temperature monitoring which tracks the body temperature and monitors regularly. Further, there is also a 24/7 heart rate monitor and SpO2 monitor to keep track of blood-oxygen levels.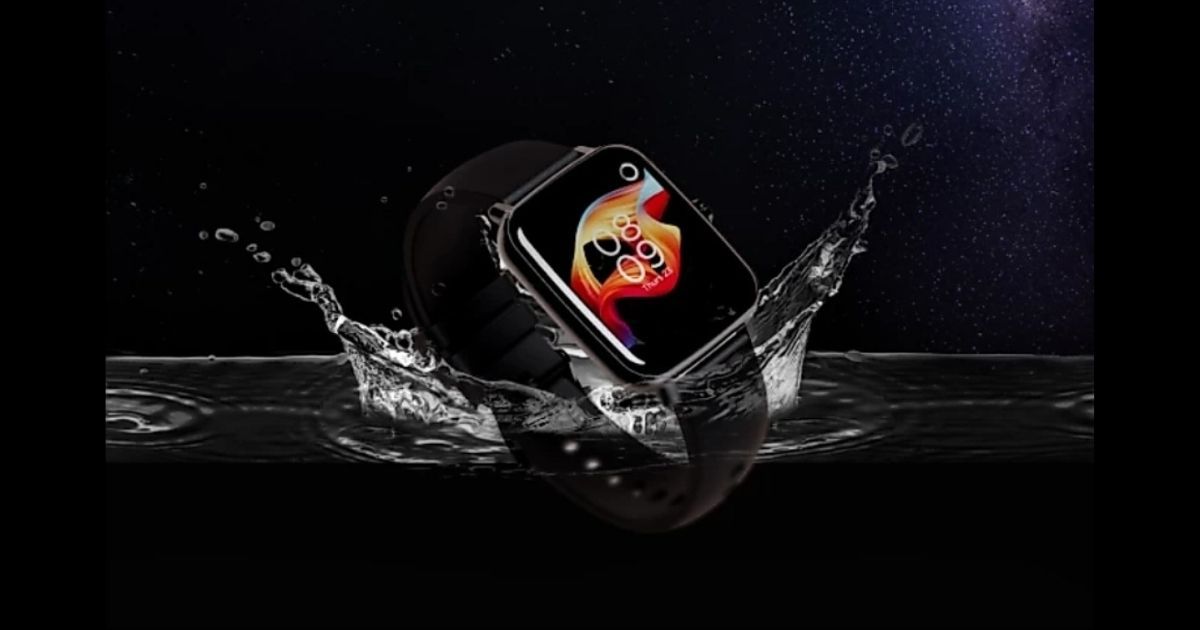 Boat is also adding some handy features with the watch which allows you to add friends and family and share your fitness progress with them. The watch can also nudge your friends/family to achieve their goals. Further, the companion app also allows you to keep track of your loved ones vital and take care. The Boat Crest mobile applications offer support for additional watch faces, all fitness and health-related data, and there is also rewards and badges that can be earned as you reach your goal.
Further, the Boat Watch Mercury comes with support for 10 sports modes including walking, running, cycling, climbing, treadmill, spinning, yoga, badminton, basketball, and football. The watch also can track burnt calories, steps taken, and distance covered. Other features include sedentary and menstrual cycle alerts.
The Watch Mercury can also push notifications from the phone including calls, messages, and social media. There is support for over 100 watch faces and also music and camera controls onboard. The wearable is also IP68 dust and water-resistant. Details on the battery life is still unknown, we will update the same when the company reveals it.