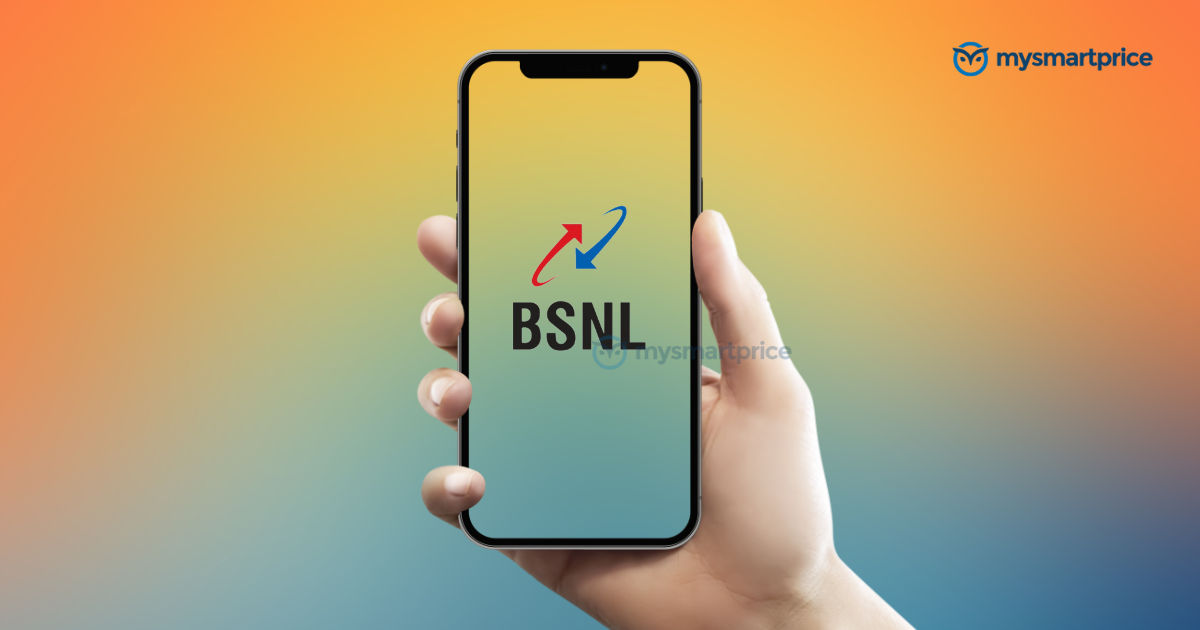 Bharat Sanchar Nigam Limited also referred to as BSNL in India has launched two new plans as part of the festive offers on the occasion of Diwali. The Government owned telecom operator has launched the new Rs 1198 and Rs 439 plans. While the new recharge plans are available for users across the country, there is some chance that a few areas might not see this offer. If you are eligible for the plan, you will get to see either Rs 1198 or Rs 439 plan in your BSNL phone number's recharge list. The latest plans from BSNL offer unlimited calling, 300 SMS and data for internet usage. Let's check out the BSNL Diwali 2022 offer plans.
BSNL Rs 1198 Plan Benefits, Validity Details
BSNL RS 1198 plan is a long-term plan at an affordable price. The government-led telecom operator is offering users a monthly 3GB of data, 300 minutes of calling, and 30 SMS for 365 days or 12 months. The benefits will be renewed at the start of each month.
BSNL Rs 439 Plan Benefits, Validity Details
BSNL Rs 439 plan is the most affordable among the two Diwali plans that the telecom operator has announced. This plan offers users unlimited voice calling and 300 SMS in total. The validity of BSNL Rs 439 plan is 90 days and it doesn't offer any internet data.
Besides these two plans, BSNL has also said (via thehindu) that the Rs 110 full talk time recharge done between October 22 to October 28 will load the user's number with the full Rs 110 balance. Generally, the operator deducts some amount on talk time recharges.
BSNL 4G and BSNL 5G Launch: Everything We Know So Far
While 5G has already been launched in India and most telecom operators have rolled out the 5G services officially, BSNL is still struggling to roll out 4G services across India. Telecom minister Ashwini Vaishnaw, recently stated in an interview that BSNL will launch the 4G services in January 2023 and 5G services in the second half of 2023. Most likely, we will get to see BSNL 5G services launch on August 15, 2023, on the occasion of India's Independence Day. He also revealed that BSNL 4G services will be available for users from the first week of January 2023.
BSNL is confirmed to use indigenous technologies for the rollout of 4G and 5G services in the country. The telco is expected to reach at least 20 crore users with its 4G and 5G services.
In the past few weeks, telcos and smartphone operators have been coordinating with each other to easily support the 5G services for each handset. You can check out the list here.
We have also covered the 5G launch on our YouTube channel with the speed test of Airtel 5G Plus, Jio True 5G, and Vi 5G. You can watch the video by clicking here.