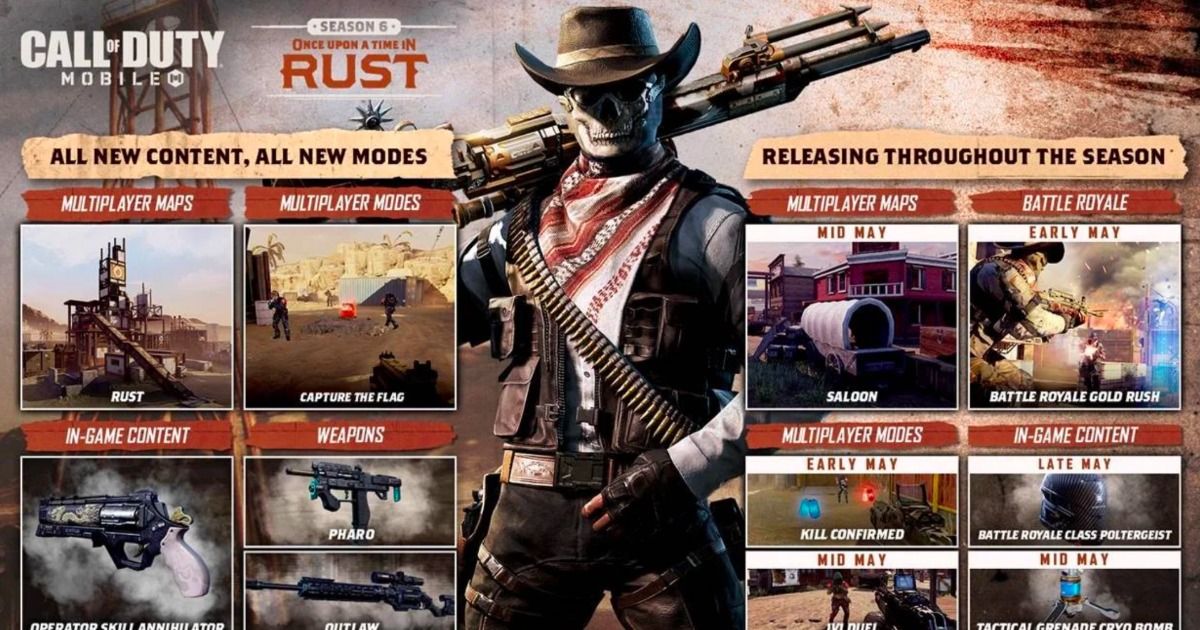 COD Mobile Season 6 is right around the corner and players cannot wait to see what Activision have in store for the players – from new weapons to new equipment and modes, players have their expectations set high. As the test builds went live, COD Mobile received a large number of applications for both Android and iOS – and many got their first look at future content.
The test builds feature content from a couple of Seasons (6 and 7) and offers players a chance to see what Activision has lined up. Through the test builds, the devs can easily gather feedback organically when it comes to new features – so as they can be integrated without issue come release of the new update.
Certain features from COD Mobile Season 6 have the community extremely excited and looking forward to the update.
Also Read: Call of Duty: Mobile Beta For Season 6, Season 7 Out Now for Android and iOS: How to Download, New Features and More
COD Mobile Season 6 features that have the fanbase buzzing with excitement
120 FPS Option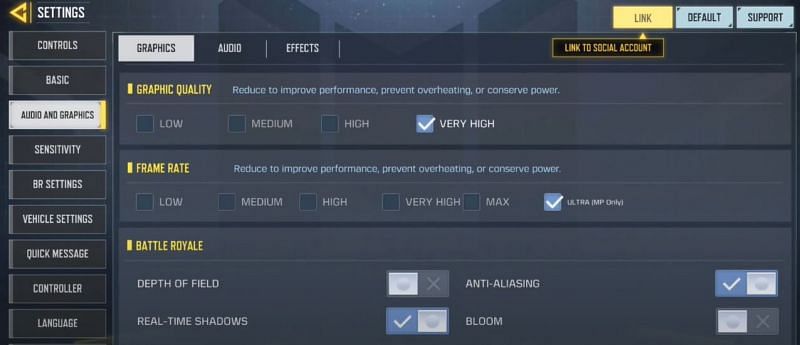 Those with 120hz refresh rate screens will finally be able to take advantage of their tech and play COD in a thoroughly enjoyable manner. As spotted by several users in the test builds, players can now switch on Ultra settings in Frame Rate so as to have up to 120 FPS of smooth gameplay.
The trade-off is that the graphics quality preset will be locked to Medium – which is pretty fair.
One of the things that makes Call of Duty a special arena shooter is the fact that the game comes at the player hard, fast, and extremely smooth. The 120 FPS certainly adds to the level of fluidity of the game and those with the tech to support it will surely enjoy unleashing this 120 FPS beast.
New Scorestreak: Swarm
Call of Duty hit the ground running when it comes to multiplayer all the way back in the mid 2000s when they first introduced Killstreaks – which were later changed to Scorestreaks. Scorestreaks form the backbone of the high-octane arena shooter and offer players some truly creative power-ups to unleash on their opponents.
The latest Scorestreak spotted by test build players is the Swarm. After gaining 1100 points in a MP match, players will be able to call in the Swarm – which is a cluster of drones that automatically hover across the map and destroy enemies upon impact.
This certainly sounds like a pretty aggressive Scorestreak, especially given its slightly-moderate point-threshold.
Secondary Throwable- Shield Grenade
One of the fan-favourite go-to's in COD is a good ol' throwable to the face. This sounds like something straight out of Apex Legends – and all the better for it. The Shield Grenade will essentially create a dome of invisibility around the player so as to block the enemy's sight lines.
This will essentially give players space between them and their opponent. However, enemies will still be able to shoot through the Shield Grenade, so this is purely to make a quick escape and re-position to get a drop on the enemy instead.
If used correctly, the Shield Grenade can be a game-changer as it will allow players to get out of a sticky situation with relative ease and turn the tables on their opponents.