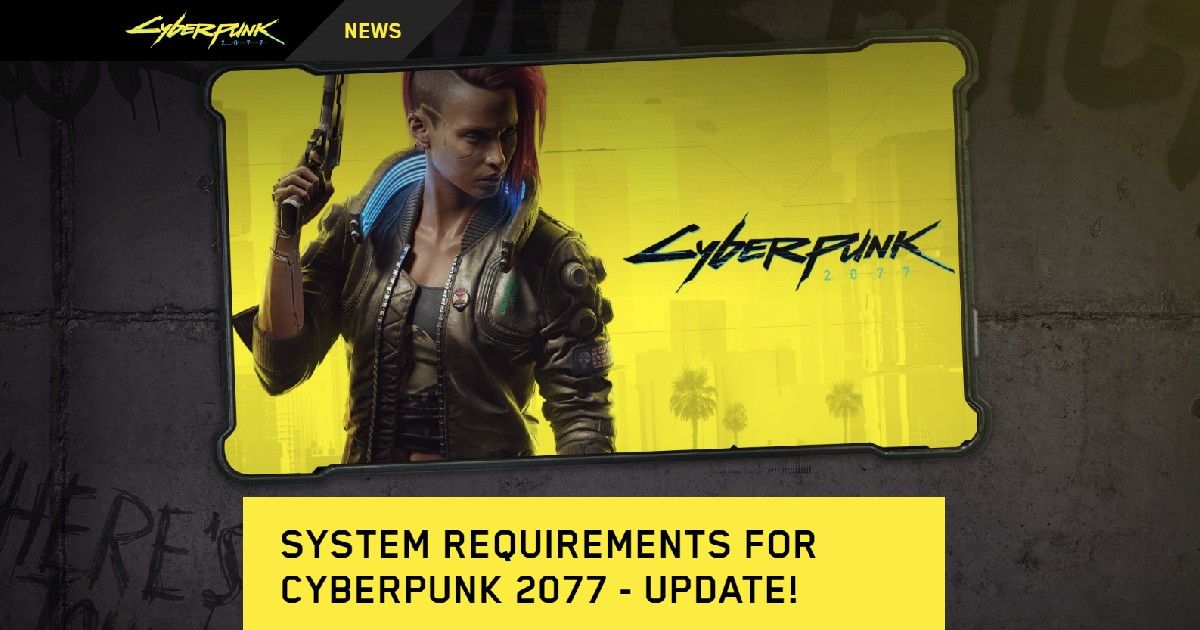 Cyberpunk 2077 is all set to go live on December 10th and the game will be available for PC, PlayStation 4, Google Stadia, and Xbox One. However, the title is also playable on PlayStation 5 and Xbox Series S and X. To recall, cyberpunk 2077 is an action-RPG game from CD Projekt Red the gaming firm behind The Witcher 3: Wild Hunt. The upcoming game title comes with a customizable setting which allows players to build their in-game avatars by manually selecting gender, body type and more. Players can explore the Night City and the regions connected with the city. In this article we will let you know about the PC requirement, release date, price, and how to pre-order the game.
Cyberpunk 2077 Release Date, Price, and Pre-Orders
Originally the game was decided to launch on September 17 but later the launch date was postponed to November 19 and after several delays, the company has finally decided to release the game on December 10th.
The game is currently up for pre-orders on its official website, Steam, PlayStation Store, and other online platforms. If you pre-order the game then you are entitled to receive digital goodies, official game soundtrack, wallpapers, a digital comic tilted Cyberpunk 2077: Your Voice, and Cyberpunk 2020 sourcebook.
For PC users Cyberpunk 2077 is up for grabs at Rs 2,499 via Games The Shop, currently, the game title is out of stock but we believe that the company will soon bring back the stock for pre-orders. Do note that PC players will get the digital version of the game and not a physical disc. Players will also receive GOG code upon their purchase, which they can redeem on GOG.com.
Besides, the game is up for pre-orders on Epic Games and Stream for Rs 3,205 and Rs 2,999 respectively. On Microsoft Store Cyberpunk 2077 is available at Rs 3,490 for Xbox consoles. PS4 and PS5 users can grab the game at Rs 3,499 via PlayStation Store.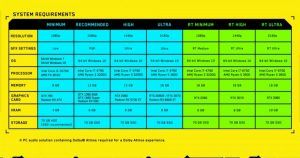 Cyberpunk 2077 PC system requirements
Game developers CD Projekt has revealed the PC requirement for Cyberpunk 2077 on its official forum. The PC requirement is divided into 1080p low, 1080p high, 1440p ultra and 4K ultra settings, as well as ray tracing category. Here's a closer look at the PC requirement of the game.
Cyberpunk 2077 Minimum PC Requirements
Resolution: 1080p
CPU: Intel Core i5-3570K/ AMD FX-8310
GPU: GTX 780/ Radeon RX 470
RAM: 8GB
VRAM: 3GB
Cyberpunk 2077 Ultra PC Requirements
Resolution: 2160p
CPU: Intel Core i7-4790/ AMD Ryzen 5 3600
GPU: RTX 2080S/ RTX 3070/ Radeon RX 6800 XT
RAM: 16GB
VRAM: 8GB
Cyberpunk 2077 Ray Tracing Minimum PC Requirements
Resolution: 1080p
CPU: Intel Core i7-4790/ AMD Ryzen 3 3200G
GPU: RTX 2060
RAM: 16GB
VRAM: 6GB
Cyberpunk 2077 Ray Tracing Ultra PC Requirements
Resolution: 2160p
CPU: Intel Core i7-6700/ AMD Ryzen 5 3600
GPU: RTX 3080
RAM: 16GB
VRAM: 10GB