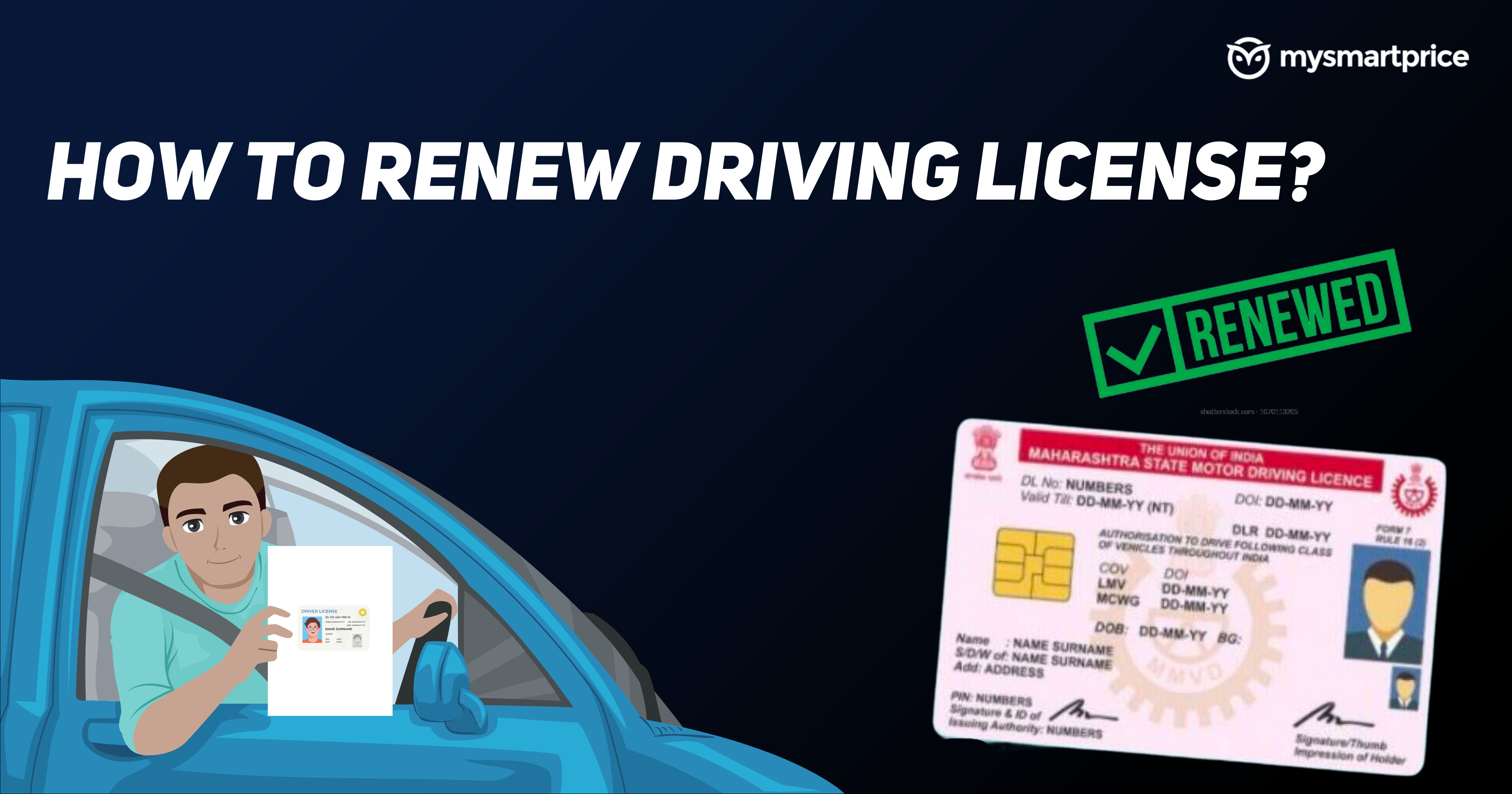 A driving License is the most important document you need to have when you drive your vehicle. A driving license is a legal authorisation provided by the government to an individual that permits one or more types of motor vehicles, such as two-wheelers, cars, heavy vehicles and more.
In India, a driving license is valid for 20 years or up to 50 years, whichever comes first. After that, you need to renew it to use it again. You can renew your driving license online or offline. Traditionally, you need to visit the nearest RTO to renew it. You can just imagine the time and effort it takes to visit a government office in India and get things done. Now, with the introduction of Parivahan by the Government of India, you can renew your driving license online on the Parivahan website.
Let us discuss how to renew your driving license online, the required documents, the guidelines, and more
Documents Required to Renew Driving License
These are the documents required for renewing driving license online:
Driving license
Application Form No. 2
Form No. 1 – Self-declaration as to the physical fitness for Non-Transport Vehicles
Or
Form No. 1A – Medical Certificate for Transport Vehicles only
Fees with user charges
How to Renew a Driving license Online Using Parivahan Website
Here are the steps to renew your Driving license using the Parivahan website:
Visit https://parivahan.gov.in/ website.
Under Online Services on the navigation bar, select 'Driving License Related Services' option from the dropdown menu.
Select your State on the next screen.
You'll see a popup tagged 'Contactless Licence Services'.
From the options shown, select 'Renewal of DL'.
If you did not see a popup, select Services on DL (Renewal/Duplicate/AEDL/IDP/Others) option.
On the next page, enter these details:

Driving License Number
Date of Birth

Enter the Captcha, too and select Get DL Details. It will fetch the details of your DL.
After this, click on Proceed button.
Verify your DL's details, and confirm with Yes where asked.
Next, select your correct State and RTO.
On the next page, you will have to select the required DL services. Check Renewal of DL from the options and click Proceed.
You can change the Permanent Address and Present Address if you want in the next step.
On this page, you must submit Form No. 1 (self-declaration as to Physical Fitness).
Click on the 'Self Declaration (Form1)' button. A pop-up will appear, where you have to select Yes or No for the questions asked.
Once you answer the questions, check the declaration and click on Submit button.
If you have Transport DL for renewal, you will also have to furnish Form No. 1A on this page.
Check both checkboxes in the Declaration part.
Enter the Captcha on the page and click on Submit button.
Your application will be submitted successfully now. You will get an Application Reference Slip on the next page and an SMS on your phone number about this.
The first part of the application is complete; the process is yet to finish.
Click on the Next button.
You will now have to upload the Documents on this step. Select the Upload Documents option and click Proceed button.
If it asks for Form 1A, you need to get Form 1A from a registered medical practitioner and upload it.
For that, select Medical Certificate – Form 1A from the list of the required documents and Form 1A under Proofs.
Upload the file using the Choose File option and click the Upload button.
Next, you need to upload your existing DL.
Upload your scanned copy of your DL by using the Choose File option.
After it is complete, Click the Next button.
Next, click on the 'Fee Payment' button.
The Total Amount to be Paid will be shown on this page.
Select your preferred Bank / Gateway / Treasury from the drop-down menu.
Enter the captcha and click on the 'Pay Now' button.
Make the payment on the payment gateway.
The status will show as Success for the payment.
Click on 'Click Here for Print Receipt' to take a printout of the payment receipt.
The renewal application process is complete now; you will receive your Driving License by post in a few weeks.
How to Renew your Driving License Offline?
You can also renew your driving license offline by visiting your RTO. Let's take a look at how to do that.
Before doing that, here are the prerequisites:
The original copy of your expired driving license.
Passport-size photograph.
Proof of address.
Proof of age.
Here's how you can renew your Driving License offline by visiting the nearest RTO:
Download Form 9 from the Parivahan web portal. You can also get the form from your nearest RTO.
Also, download Form 1 and Form 1A from the Parivahan web portal.
Visit your RTO.
Submit your application by filling out Form 9 and Form 1. You will also need Form 1A if you also have a license for Transport vehicles.
Attach your photo to the application.
Make the payment at the RTO.
You will receive your renewed DL in a few days.
Why Should You Renew your Driving license?
As per the Motor Vehicles Act 1988, it is mandatory for every motor vehicle driver to own a valid driving license. The driving license is valid for 20 years or until age 50; after that period, you need to renew it.
An expired driving license is valid only for a month from the expiry date; after that, you can only renew it by paying the penalty.
If you do not renew the expired license within 5 years from the date of expiry, you have to obtain a new driving license after taking a driving test.
How to Check DL Renewal Status
Here's how to check your DL renewal application status online:
Enter your application number.
Also, enter your date of birth.
Click the Submit button.
The status of the application will be shown now.
Guidelines to Follow During Renewal of a Driving license
For renewing your driving license online, you need to keep these guidelines in mind:
Keep all the documents ready before applying.
You need to ensure you don't mix up the documents you upload.
Provide a valid mobile number.
Make the payment correctly.
When Should I Apply For Renewal Of Driving License?
You can apply for the renewal of your Driving License one year before its expiry or after the expiry of the Driving License.
Frequently Asked Questions
1) What Is the Driving license Renewal Fee?
The fee for renewing your driving license is Rs 200. If you apply for renewal after the grace period, you will have to pay an additional fee of Rs 300.
2) How long is a driving license valid after expiry?
After expiry, your driving license is valid for one month.
3) How much will I have to pay if I get my DL renewed after the grace period?
You will have to pay an additional fee of Rs 300 on top of the existing fee of Rs 200 for renewal. So you will have to pay Rs 500 to renew your DL after the grace period.
4) How long does it take to renew a driving license?
It can take up to 20 days for renewing your driving license to get delivered to your address.