Highlights
EA has officially announced the first glimpse of FIFA rebranding as EA Sports FC.
The publisher will reveal more details on the first game under the new EA Sports FC branding in July 2023.
Before the game's release, EA Sports FC announced partnerships with over 19,000 fully-licensed players, 700 teams, and 30 leagues.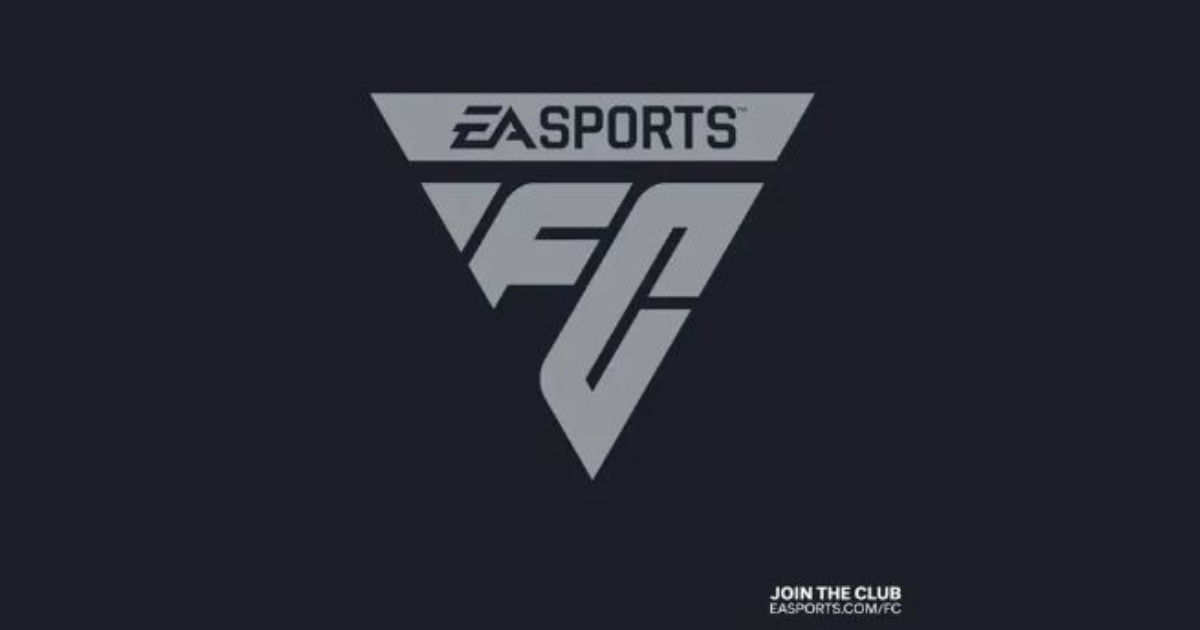 It has time to say our farewell to the FIFA game series(as a football game) as EA Sports' partnership with FIFA is coming to an after 30 years. EA agreed to rebrand the game in May 2022 and has now released visuals of what it will look like. Electronic Arts have now announced that EA Sports FC will replace the beloved franchise with a new brand and logo.
Meanwhile, EA has warned that EA Sports FC branding will be plastered across football in the coming days. This will include advertising in Premier League and WSL matches, as well as La Liga, Bundesliga, Serie A, and Ligue 1.
"EA Sports FC will be a symbol for the sport, a symbol of innovation and change, and we're energised to show our fans more about the future in July," says the brand's boss Nick Wlodyka.
Also Read: FIFA 22 Could be the Last "FIFA" Game Under EA Sports
FIFA Rebranding as EA Sports FC Officially Revealed
Join the Club https://t.co/w1dtuLclDp

We can't wait to show you the future of football this July #EASPORTSFC pic.twitter.com/pS1fw8pFgZ

— EA SPORTS FIFA (@EASPORTSFIFA) April 6, 2023
FIFA has been the leading company in football games since its 1994 release on the Sega Mega Drive, with annual releases dominating the market year after year. FIFA 23, as the final game in the iconic franchise, has thus become a defining moment in FIFA history.
EA Sports launched a new Twitter page urging football fans and gamers to "join the club" and announcing a partnership with the sport's top leagues and competitions.
The logo features the classic player icon triangle, which has become synonymous with the franchise since it decided to abandon the circle beneath the chosen players' feet.
BREAKING 🚨 EA SPORTS FC is set to be released earlier than usual FIFA titles this year.
There will be more partnerships than ever this year. More to follow. Official news should follow in May/June. pic.twitter.com/iv9QFHJqrk

— FUTZone – #FIFA23 News (@FUTZONEFIFA) April 4, 2023
FIFA has officially rebranded to EA Sports FC as of the 2024 instalment. More information is on the way, with reports claiming that the new title EA Sports FC will be released earlier this year than usual FIFA titles. The game is currently in the testing phase, and more details are expected to be released in July 2023 with the release window expected to stay in September.
EA Sports FC has announced partnerships with over 19,000 fully-licensed players, 700 teams, and 30 leagues ahead of its launch.
The Premier League, Barclays Womens Super League (UK), National Womens Super League (USA), La Liga, Bundesliga, and CONMEBOL have all renewed their alliances with EA, which means they will all be playable leagues when the game is released.
The high-profile split between EA and football's top governing body brought an end to a nearly 30-year run of annualised football games, which consistently ranked among the world's best-selling video games each year.
According to reports, FIFA wanted to "more than double" the price of EA's licencing deal as the publishing company continued to make billions of dollars from the game and its hugely profitable (and controversial) loot boxes. Meanwhile, EA apparently wanted to use the FIFA licence to explore other pathways, such as video game tournaments and digital products like NFTs.
Also Read: Online Gaming Rules: Indian Government to Allow SROs to Decide Whether Real-Money Games Will be Permitted or Not
MSP Gaming is the gaming arm of MySmartPrice. We are a one-stop destination for everything gaming. Join our community for regular tournaments and stay updated about the gaming ecosystem – https://bit.ly/msp_gaming_community