In search of a new vehicle for your short, nearby trips? Electric scooters are fast turning out to be the go-to option for such buyers in India. They are quick, super easy to ride, almost silent, and cost just about one-tenth of the price of running a petrol scooter these days. The market sentiment is clear from the 400% plus growth that the electric scooter industry in India has registered over the previous financial year.
More than 2.5 lakh e-scooter units were sold in India in financial year 2022. Which means people are realising the benefits of switching to a battery-powered option. This is despite the fact that electric scooters cost considerably more than their petrol engine counterparts at present.
For buyers though, the decision-making does not end here. Choosing to buy an e-scooter often leads to a more complex question – which one? With the demand in the country rising, new Electric Vehicle players have come up in the market with a whole new range of EVs on offer. Selecting between them can then be a tedious task for many.
Rather than making you choose from the top electric scooter options in the market, let me try to help you in a different way. Here, I share the most important points you should look for in an electric scooter while buying one. As you go through these points, you will be able to pick out the good EV options in the market. Simultaneously, you will also be able to narrow down the e-scooter that best fits your need.
So without any delay, here are the key points you should keep in mind while buying an electric scooter.
1. Range
Let's clear the obvious ones first. One of the biggest deterrents to EV adoption in India is the limited range they offer right now. While some top-tier electric cars are promising substantial range for long trips, electric scooters fall far back in the line. Then there is the discrepancy between the claimed and the real-world range of these.
The promised range or the ARAI certified range of most of the e-scooters is over 100 km on a single charge. However, on-road tests show a whole new reality, wherein many of these are out of juice at a distance of just about 60 to 70 km. Those promising a real-world range of about 100 km often have an ARAI range of over 150 km. So be careful which one you take into account.
Ola S1 Pro, for instance, one of the most popular e-scooters in India right now, shows both real and approved ranges on its product page. While the ARAI-approved range is 181 km, a real-world ride on it would stop at 135 km. Folks at Autocar India tested it and found that the scooter delivered a slightly shorter range than this too, maxing out at 127 km.
2. Design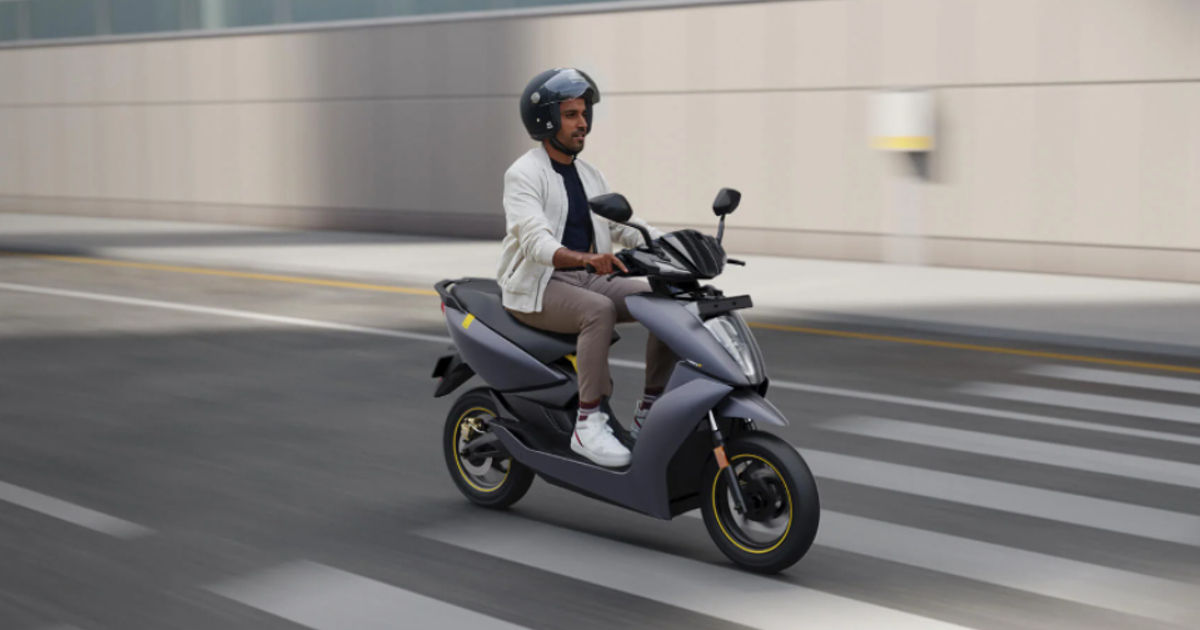 Many buyers tend to compromise on this aspect in an attempt to save a few extra bucks. However, design is a crucial element of vehicles, more so for two-wheelers. The overall built and form factor will largely determine the stance of the EV and the associated performance. In addition, they will have the rider adjust his/ her riding position accordingly, unlike cars wherein drivers can make adjustments to suit themselves.
So, before spending your money on an electric scooter with an inefficient design, make sure you test drive it and find it suitable to your need. You may not want to slouch as much as the vehicle demands. Or, in many cases as I have experienced personally, your height might not be meant for the short and curved handlebars and you may be left striking your hands with your knees every time you make a turn. In short, those "savings" you made will haunt you throughout your EV use.
3. Battery type
There are the two main components of electric vehicles – battery and electric motor. Batteries store electric charge and supply the same to the motor in order to run the e-scooter. This means the desirable battery type should be able to hold a large amount of energy, preferably in as small a size as possible.
Among others, Lithium-ion or Li-ion batteries are most widely used across electric scooters. They offer high energy density with a low self-discharge rate, meaning an ability to retain more energy for longer than most other battery types. It proves to be a costly battery but for now, a Li-ion battery is the best option for your next electric scooter.
4. Motor type
Similar to the battery, motors used in electric vehicles play a crucial role as mentioned above. A big desirable trait for these is an ability to convert that energy into mechanical power as efficiently as possible.
Most electric scooters are powered by different types of BLDC motors and that should be the go-to option for buyers at present. Also known as Brushless motors, these can be located either on the hub of the e-scooter or can be mid-drive. Always go for mid-drive motors as they tend to be safer and deliver better performance.
5. Charging time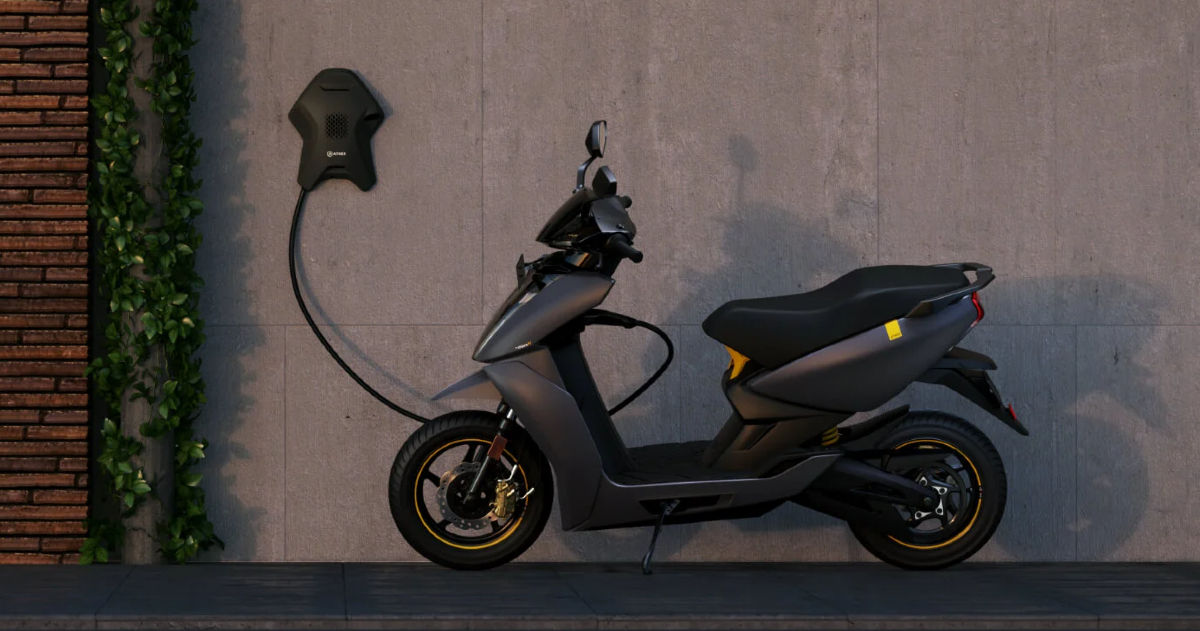 This is what may test your patience the most over the course of your use of an electric scooter. Unlike petrol ones which you can refuel at a petrol pump in a matter of minutes, e-scooters take several hours to charge, just like any other EV. This means that you will either have to be smart about its charging cycles or you will have to opt for one that saves you this time the most.
Most of the capable electric scooters today attain a full charge through a DC power source on a public charging station in under an hour. A home/ office charge can also be used to charge such EVs over a few hours. Note this charging time for the e-scooter of your choice and make sure it has the charging capabilities to refuel quickly.
A big plus can be a fast charging feature that is meant to speed up the charging process. Many electric scooters nowadays feature fast charging rates that can juice them up from zero to a certain percentage of battery backup in just a few minutes. With that, you can be ready to go short distances quickly, even when your electric two-wheeler runs out of juice.
6. Speed
Electric or not, everyone wants their vehicle to at least have the capacity of reaching high speeds, even if the daily going does not call for it. Know that a limited speed is a major pain point for almost all electric scooters in India. Many options that claim high speeds of 80 kmph are hardly able to touch over 60 kmph on the speedometer when on road. Similarly, others fall short of their claimed speeds.
So, make sure that the e-scooter you select for yourself is able to give you the speed thrill that you may need at times. This should be crystal clear once you test drive the electric scooter during your research.
7. Brakes
If you are planning to run your electric scooter at substantial speeds, it is only logical that you should be having sound brakes on your two-wheelers as well. There are multiple types of brakes available on electric scooters in the market today. Broadly, these are disc brakes and drum brakes. Know that the former are the more efficient among the two.
Disc brakes tend to have more stopping power and a longer life, as they have less parts compared to drum brakes. So try and opt for electric scooters that come with disc brakes at both the wheels.
There are some additional aspects you can look into, for an optimised braking. A particular one associated with EVs is that of regenerative braking. Regenerative braking tends to convert the mechanical power from the moving wheels back into electrical energy, as you apply the brakes. This energy is then transferred back to the battery, thus replenishing it for a longer run. So, choosing an electric scooter with regenerative braking can prove to be a big plus.
Also Read: New Electric Cars in India: Kia EV6, Tata Nexon EV Max, MG ZS EV Facelift, and More
8. Tyres
Brakes can be of little use if the wheels of an electric scooter are not good enough. The make and condition of the wheels is not the only factor you will have to keep in mind while buying an e-scooter. Note that different sizes of wheels serve different purposes.
For instance, larger wheels will help you ride out rough terrains with ease. However, if you are just beginning to learn two-wheelers, you may want to opt for smaller wheels that stay close to the ground and give you a more balanced ride and comfort. The turning radius of the two-wheeler is also affected accordingly. So choose the wheel type wisely, as per your need.
Yet another point to note is the warranty offered on those wheels. Many wheel manufacturers offer warranties on their wheels up to a certain number of kms or time period. So make sure you benefit from that.
9. Lights
Two-wheelers in general lack a level of safety that cars and other four-wheelers tend to offer. There are only a few components that come as a respite, and lights play a major role here. With a plethora of options in the market, not all rise to the standards that you may be looking for, in terms of the lighting on your electric scooter. So, try and select those with ample light and bright and clear indicators. A good option is to look for LED lights on the electric scooter, which tend to be brighter and give a clear view of the road ahead, even in the night sky.
10. Load capacity
Since electric two-wheelers are mostly limited in power, this is a major reason for many to have a bad experience on their electric scooters. With limited power from the electric motor, there is only so much that the scooter can carry and things tend to get much worse on inclines. Sharing an experience of my own, I rode an electric scooter once that could not go up the incline of an underpass with two people on it. I know for sure that you would not want to face that situation with your new electric scooter. So do your diligent research before spending your money.
11. Software features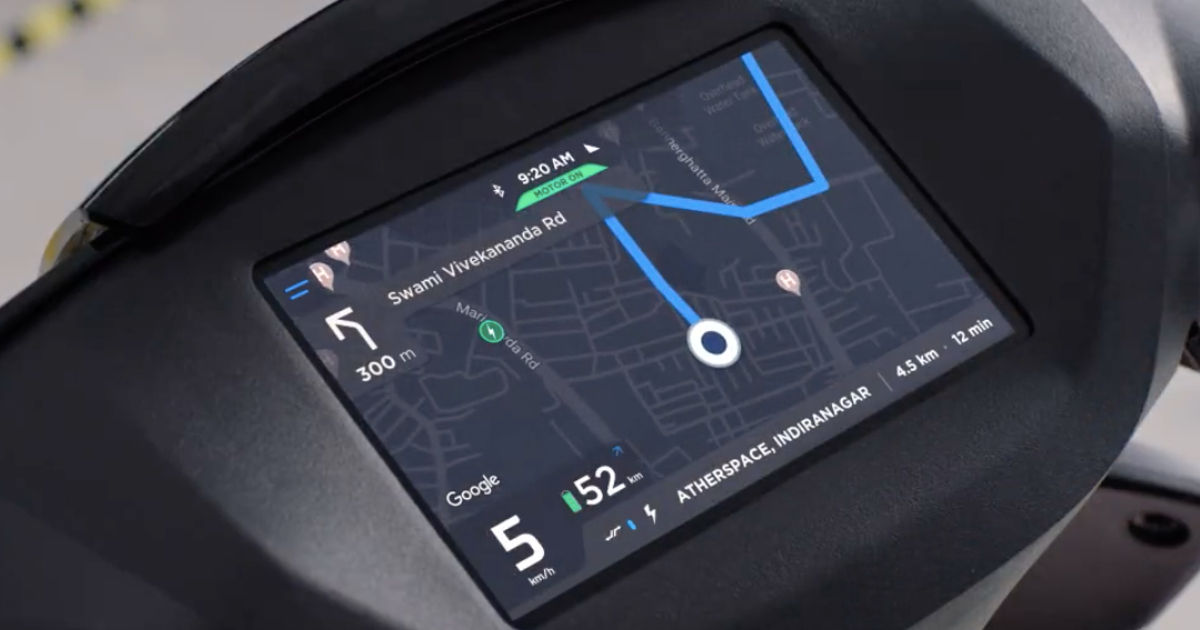 Electric scooters have a huge advantage over the petrol ones – much of their working is guided by the embedded software. This also enable new-age in-vehicle features on these EVs. Some prominent examples include onboard navigation, ride statistics, remote location tracking, tyre pressure monitoring system (TPMS) and even the ability to pick or make calls or listen to music on the go.
What's even better is that this list of features keeps on growing with advancements in vehicle technology. Manufacturers can simply push these features as over-the-air updates for these EVs. So make sure you do not miss out on these features on your next electric scooter.
12. Reported incidents
With the heatwave hitting several cities in India, more and more reports of electric scooters malfunctioning are now coming to light. We recently covered how electric scooters being used in different regions of the country are catching fire due to a faulty built of battery. Some are even facing serious software glitches that can then lead to hazardous results for the riders.
With that in mind, you should make sure this is not the case with your next electric scooter. So before you select the EV of your choice within this category, be very clear that there are no known reported issues with the product, or at least any such reported bugs have been addressed and fixed by the company.
13. After-sales service
Generally, electric scooters also cut down on the after-sales service as compared to a petrol scooters. Still, it is advisable to have an idea of how much this cost will be before you spend your money on buying an electric scooter. Some e-scooter vendors provide a much better service, with a larger service centre network across the country, as compared to others. On the flip side, some e-scooter makers have also faced public criticism for not having an efficient after-sales service. So make sure the one you buy falls into the former category.
14. Price
Finally, the decision making will come down to the actual price of the EV. India is a price-sensitive market and buyers will often opt for the offering that is available at a more affordable price than its counterparts. Since it is important to get the best value for your money, make sure that the electric scooter you choose for yourself covers all these aspects and is within a reasonable budget. If there are no differences in the performance specifications and features of the two e-scooters, chances are, the costlier one will charge you higher only for a different design and brand make. You may then decide if you want to spend those or not.
15. Tax benefits
Much portion of the price of electric scooters is dependent on the tax benefits that the Government of India currently levies on electric vehicles. This should also allow you to go overboard with your spendings by a margin. Though you should note that most of the prices of these EVs are mentioned after these tax benefits.