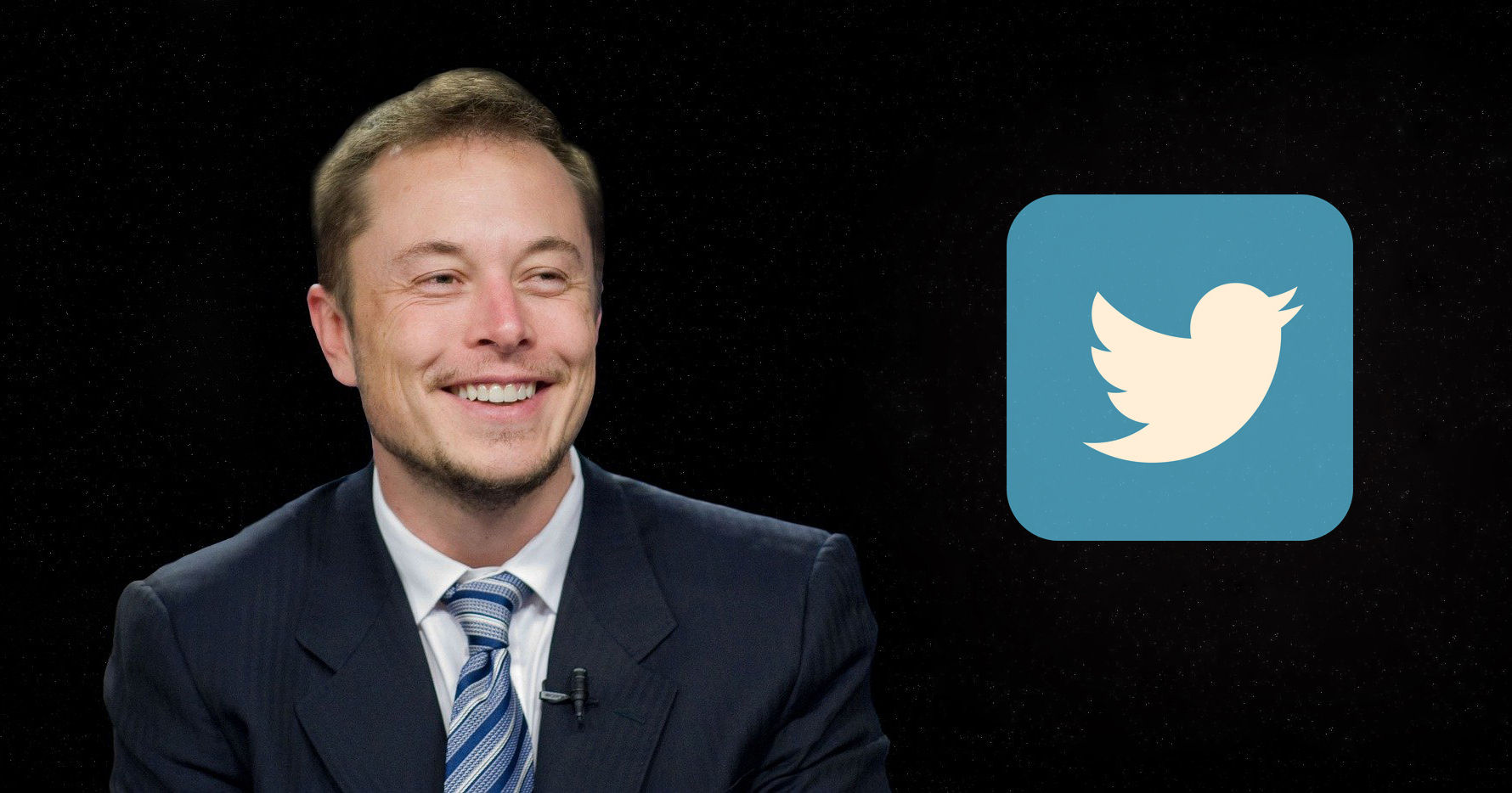 Elon Musk, the world's richest man and CEO of SpaceX and Tesla Motors is all set to acquire social media platform, Twitter social. On Monday, April 25, Twitter Inc. announced that the company has agreed to sell the platform to Elon Musk in a buyout that's approximately $44 billion 一 all in cash. Elon had offered $54.20 per share.
As soon as the news broke out last evening, Twitter has been flooded with multiple opinions and tweets related to Twitter's decision to sell itself to Elon Musk. Twitter has been a public company since 2013, once Elon Musk completes the transaction with Twitter, the company will be a private company. In less than a day of the news, many high profile users have said that they're down with the platform.
Ah he got twitter. I would like this to be my what lies here as my last tweet. Just really *any* excuse to show pics of Barold. I fear this free speech bid is going to help this hell platform reach its final form of totally lawless hate, bigotry, and misogyny. Best of luck. ❤️ pic.twitter.com/fBDOuEYI3e

— Jameela Jamil 🌈 (@jameelajamil) April 25, 2022
In the past few years, Elon Musk has been very active on the platform and he has been tweeting about Tesla, SpaceX, The Boring Company, and more. Along with that, he has also been talking about Dodge coin, which started as a meme and cryptos as well. He also often shares memes from his account.
Elon Musk said, "Free speech is the bedrock of a functioning democracy, and Twitter is the digital town square where matters vital to the future of humanity are debated." Further, he also added "I also want to make Twitter better than ever by enhancing the product with new features, making the algorithms open source to increase trust, defeating the spam bots, and authenticating all humans. Twitter has tremendous potential – I look forward to working with the company and the community of users to unlock it."
While this sounds assuring to many, quite a few people are on the other side here. Many think once Elon buys Twitter it would cause them to leave the platform. As per a report from CNBC, Under the leadership of Musk, Tesla has laid off employees and asked them to sign separation agreements including a strong non-disparagement clause with no end date for the same. While these are common in many companies, it is far from free speech. And, there are a couple of cases where Tesla employees were wrongfully terminated/ fired as well. All of these and the way Elon might implement free speech have given users on Twitter to leave the platform. If you are one of that people, here are some of the alternatives you can consider.
Also Read:
Top Alternatives of Twitter in India
Koo
Koo is India's Twitter alternative launched in 2020. Like Twitter, this is also a microblogging platform and it was highly promoted by Indian Ministers and also many government officials at the start. You can share your byte-sized text, images, videos, use hashtags, and more here. The Bengaluru-based startup co-founded by Aprameya Radhakrishna and Mayank Bidawatka also won Prime Minister's Aatma Nirbhar Bharat App Innovation Challenge.
You can create a 'Koo' text of up to 400 characters or a one-minute video. You can follow people like you do on Twitter and if you are coming from Twitter, you will feel almost like a second home on Koo 一 it is that much similar.
Top Features of Koo
Multi-language support (Hindi, Tamil, Telegu, Kannada, Marathi, Bangla, Assamese, Gujrathi, Punjabi, etc)
Chronologically arranged Koos
Up to 400 characters of text
Reddit
Like the tagline says, Reddit is the front page of the internet. Any breaking news will be shared by Redditors (Reddit users) instantly on the platform. The platform is also geekier than the Twitter platform. On Reddit, you can find communities you like, join them and have a discussion over there. There are over 100K subreddits of all the topics that you can think of (this also includes Twitter). Most of the memes in the past have also been from Reddit itself. This is also a great platform to read news and learn some tips and tricks. You can share images, videos, gifs, links, and more importantly, you can dislike a post and also you can edit your posts.
Top Features of Reddit
Downvote/ Dislike a post
Option to edit your post
Over 100K subreddits
Slideshow for media (images/videos/GIFs)
Facebook
Facebook is the most popular social media platform on the planet right now. Founded back in 2004, the company is currently led by Mark Mark Zuckerberg (CEO), who also happens to be one of the founders of the platform. While Twitter deals with many unknown people and "friends from the internet", Facebook is more used with friends and family members. The app has gained a bunch of features over the year and you can post a bunch of things about yourself like your education, work updates, lifetime events, feelings/activity, and more. You can join multiple FB groups. You can also buy and sell items via FB these days. Some of the other features include live video, sharing photos/videos, memories, pages, events, and more. Lastly, the app is also integrated with Messenger, which can be used for a personal chats.
Top Features of Facebook
Live Video, Live Audio (Rooms)
Create and manage groups, Facebook pages
Watch Party (group streaming)
Integrated Messenger
Can be handy as a birthday reminder (😉)
Discord
This platform is quite popular with games. This is a VoIP, instant messaging and digital distribution platform. On Discord, users can communicate with voice calls, video calls, text messages, and share media in a private chat or in communities, which are called "servers". A server is basically a bunch of chat room and voice chat channels and these can be accessed via invite link. The platform has over 250 million users. It is a great platform to discuss and play games with friends and it is also quite powerful as a chat platform alone. For those who have used Slack, the Discord platform will slightly feel the same. It also has forum style communities. You can share images, videos, texts, and docs.
Top Features of Discord
Voice channels make hanging out easy
Easy to communicate while gaming
Allows you to set up and manage servers
Custom moderation tools
Tumblr
Our last alternative suggestion on the list is Tumblr. It is a microblogging and a social media platform founded back in 2007. This attracted many bloggers at the start as they could log in and write short content and share media as well. It also has the option to make a blog private. Currently, the service allows you to post a text, photo, quote, link, chat, audio, and video. Once you've posted it, users can share, reply, reblog, and like them.
Like Twitter, you also gain followers via your content. The platform also offers recommendations based on topics you lookup for. The dashboard is the main tool for a user. It is a live feed of recent posts from blogs that they follow
Top Features of Discord
HTML editing
Instant messaging
Post+ allows bloggers to monetize their content
These were our top five Twitter alternative recommendations for those who feel like quitting the platform. As you can see from the list above, out of the five a couple of them are quite similar to Twitter, while the rest are somewhat different and yet offers a robust set of features. In case you want more alternatives, you can check out platforms like Mastodon and Ello.
Also Read: Twitter Account Delete: How to Permanently Delete Twitter Account or Temporarily Deactivate It