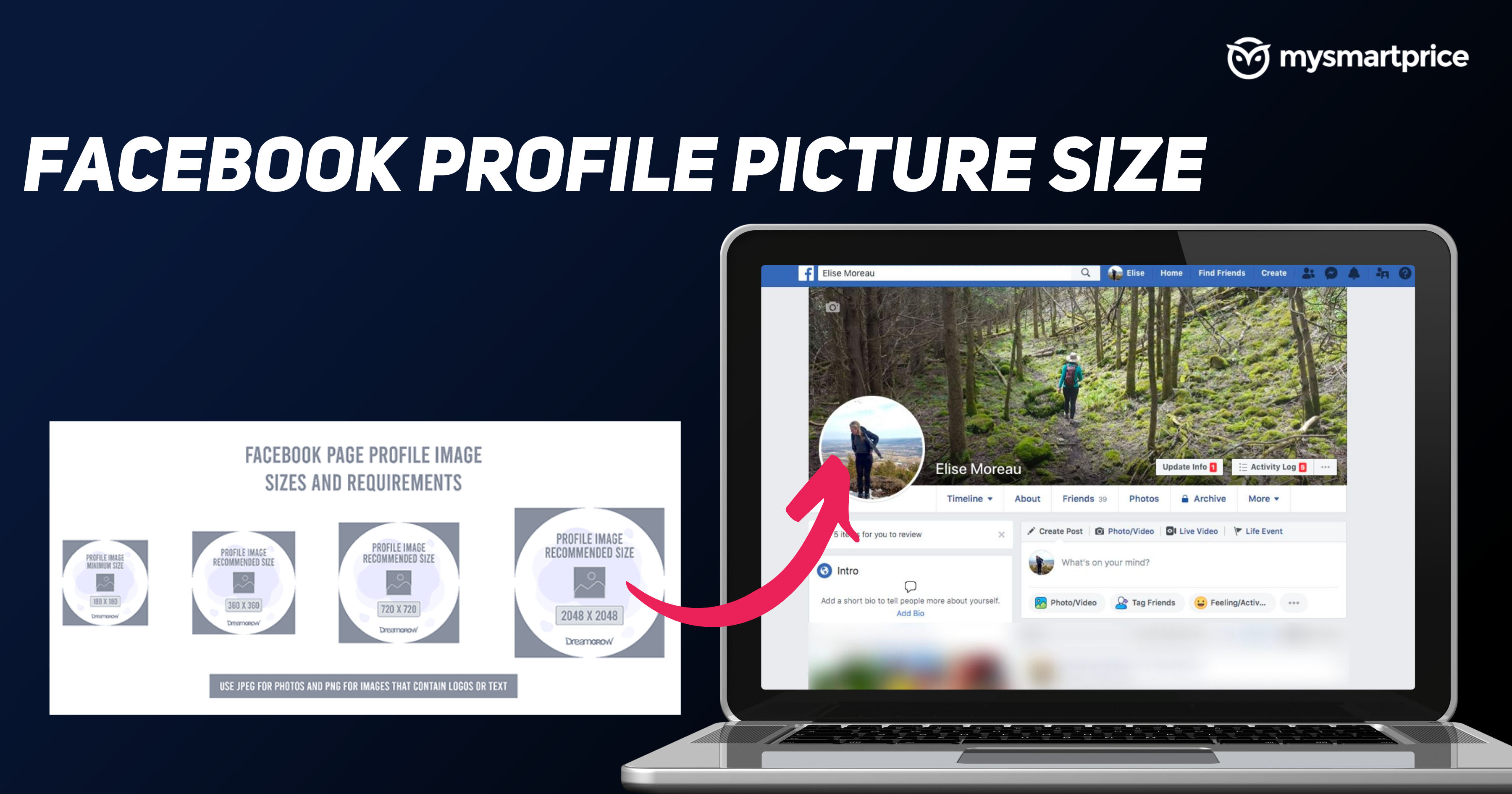 Facebook is one of the most popular social media platforms, with over 2.5 Billion monthly active users. As per some reports, Meta-owned Facebook is still the most used social network platform worldwide. This is followed by Google's YouTube, and the third and fourth place is taken by WhatsApp and Instagram 一 both of which are part of Meta.
With Facebook, a couple of basic details for your include a Profile Picture and Cover Picture. These will help other people from your friend and family circle identify you. In case you are wondering what the size of pictures displayed on computers and phones is, you have come to the right place. In this guide, we will look at the size of a Facebook profile picture and the size of a Facebook cover picture. Also, we will take a look at how one can change profile pictures and cover pictures on Facebook. Let's get started.
Facebook Profile Picture Size
The Facebook profile picture on the computer will be displayed at 170×170 pixels. On smartphones, the Profile photo size will be 128×128 pixels, and it will be 36×36 pixels on most feature phones.
Just so you are aware, your page's profile picture will be cropped to a circular shape in ads and posts. However, it will remain the same square shape when people visit your Page.
Also Read: Facebook Account Hacked? How to Report A Compromised FB Account and Easily Recover It
Facebook Cover Picture Size
Cover images, which will be displayed behind your profile, will be displayed with 820 pixels in terms of width and 312 pixels tall on your profile/page on computers and 640 pixels wide by 360 pixels tall on smartphones.
The cover picture for uploading should be at least 400 pixels wide and 150 pixels tall. And, the image loads fastest if you have uploaded it as an sRGB JPG file that's 851 pixels wide, 315 pixels tall and less than 100 kilobytes.
How to Change Facebook Profile Picture
Now that we have learnt the size of the images displayed. Let's take a look at how to change your profile picture on phones as well as computers.

How to Change Facebook Profile Picture on Phone
Open Facebook on your phone

Tap on your profile picture on the top left

Click on the camera icon on your profile picture


Pick the "Select profile picture" option

Choose a photo

Crop your photo and then click save
How to Change Facebook Profile Picture on Desktop
Visit

Facebook.com

Click your profile picture in the top right of Facebook

Click on your profile (select the profile if you have multiple FB profiles)
Click on the bottom right of your profile picture (camera icon)

Click on "+upload photo" and select an image from your computer

Click to crop your photo and then click Save
Also Read: How to Delete Your Facebook Account, Page and Group in Easy Steps?
How to Change Facebook Cover Picture
A cover photo is the larger photo at the top of your profile. It is usually found behind your profile picture. Like your profile picture, cover photos are public, which means that anyone visiting your profile will be able to see them.
How to Change Facebook Cover Picture on Phone
Open Facebook on your phone

Tap on your profile picture on the top left

Click on the camera icon on your cover picture

Pick the "upload photo" option

Choose a photo

Crop your photo and then click save
How to Change Facebook Cover Picture on Desktop
Visit

Facebook.com

Click your profile picture in the top right of Facebook

Click on your profile (select the profile if you have multiple FB profiles)

Click on the bottom right of your cover picture (edit cover photo)

Click on "+upload photo" and select an image from your computer

Click to crop your photo and then click Save
Also Read: Facebook Video Download: How To Save Videos From Facebook On Android, iPhone And Laptops