Highlights
dot9games and nCORE Games have announced FAU-G Domination.
The new game comes as the sequel to FAU-G, launched in 2020.
The FAU-G Domination is a tribute to Kargil Vijay Diwas, which is on July 26.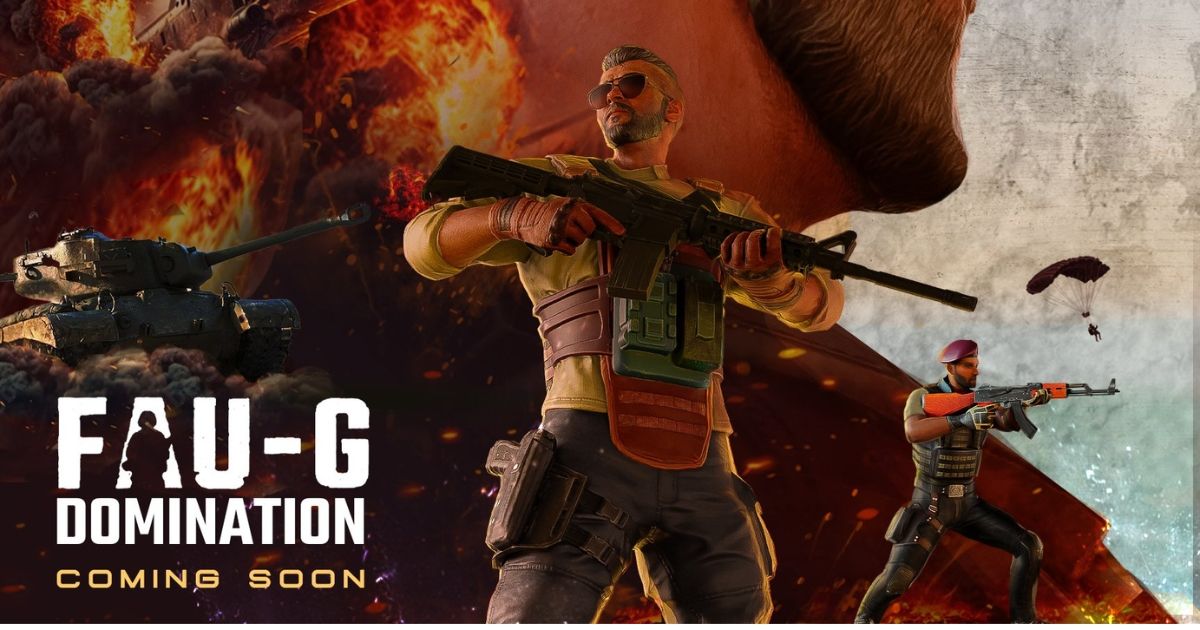 The makers of FAU-G, the infamous Indian PUBG alternative, dot9games, and nCORE Games are back with a sequel. The new game is FAU-G Domination, which is a sequel to the first game. On the 72nd Republic Day, Akshay Kumar announced the launch of the Fearless and United Guards (FAU-G) game on social media platforms. Now, the FAU-G Domination is coming in as a tribute to Kargil Vijay Diwas on July 26. The makers promise new characters, guns, and new modes or tournaments in the sequel. Here's everything you need to know about the FAU-G Domination.
FAU-G Domination Announced Two Years After the Launch of FAU-G
🫡Jai Hind 🇮🇳 Bharat Mata Ki Jai🇮🇳 As a tribute to our bravehearts of #BharatMata on #KargilVijayDiwas, we announce "FAU-G Domination". A New Game with never seen before Characters, Guns and Exciting Game Modes/Tournaments. 🏆🌐 #FAUGDomination #MobileGaming #eSports #ComingSoon pic.twitter.com/TWNLaaAdUD

— nCORE Games (@nCore_games) July 26, 2023
FAU-G Domination is a sequel to the infamous multiplayer action game – FAU-G. It was launched on January 26, 2021, as an alternative to PUBG Mobile, which the Indian government banned. However, it could never fill the void left by PUBG Mobile, which had over 33 million players in India at the time of its ban in September 2020. Poor graphics, bad gameplay, and more led to a review bombing fiasco for FAU-G soon after its launch.
So much was the hate that nCORE Games Founder Vishal Gondal had to officially issue a statement requesting gamers to go easy on FAU-G as it comes from an Indian studio and stop comparing it with PUBG Mobile. According to Gondal, it was a David vs Goliath fight, and while FAU-G didn't deserve a 5-star rating, it didn't deserve a 1-star either.
The developer introduced new features and maps to FAU-G in the coming days, expanding beyond Galwan Valley. With the FAU-G Domination, developers have revealed little except that the game is a tribute to Bravehearts on Kargil Vijay Diwas and will feature new characters, guns, modes, tournaments, and more. The teaser poster shared with the announcement looks more similar to PUBG Mobile than FAU-G.
Developers have also added a hashtag for esports in the announcement, hinting that FAU-G Domination might come with esports elements in the tournament section. Experts expect the new game to come with Battle Royale and Deathmatch modes. Given the fate of FAU-G, we can only hope that the sequel will be much better in comparison. As of now, developers have not revealed the game's launch date or any other content.