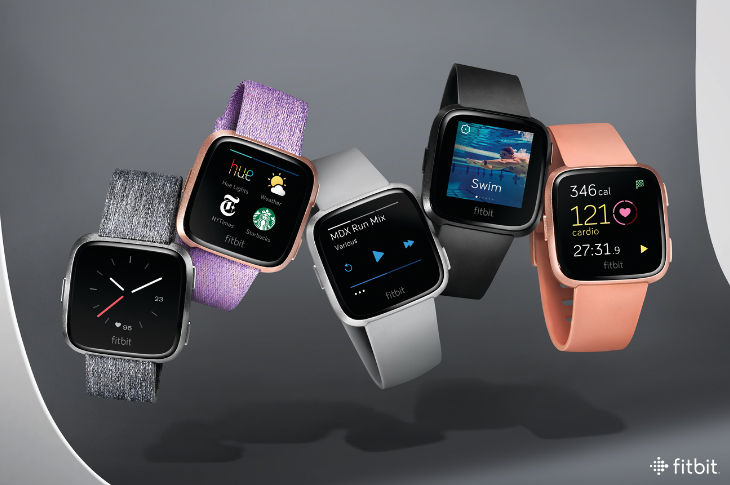 Fitbit moved to making smartwatches with wearables like the Fitbit Versa and Ionic among others recently. And after more than a year of the Versa launch, we're now seeing signs of its successor, the Fitbit Versa 2. The model has appeared on Bluetooth Special Interest Group (SIG) today and this is the first hint that a launch is around the corner. The Versa launched in April 2018 and the Versa Lite was announced this year in April.
Coming to the certification, we now know the model number of the Fitbit Versa 2 is FB507 and it's going to come with Bluetooth 5.0. There's also a description of the Versa 2 which is as follows:
Wireless Activity Smartwatch to track steps, distance, sleep & calories burned. Provides Caller ID if your phone is nearby. Sync stats wirelessly to smartphones and computers.
Well, that's nothing new mostly, we admit, and there have been two big leaks that talk about the features on the upcoming wearable. According to that, the watch will have an AMOLED display and this would be a big upgrade over the first gen's LCD panel. Another leak has hinted at Amazon Alexa being integrated into the watch to do a lot of stuff like changing your music, checking the weather, and a lot more by just speaking out commands. It is also being said that the Versa 2 will feature 4+ days of battery life, 18 exercise tracking modes, contactless payments through Fitbit Pay, and support for music playback.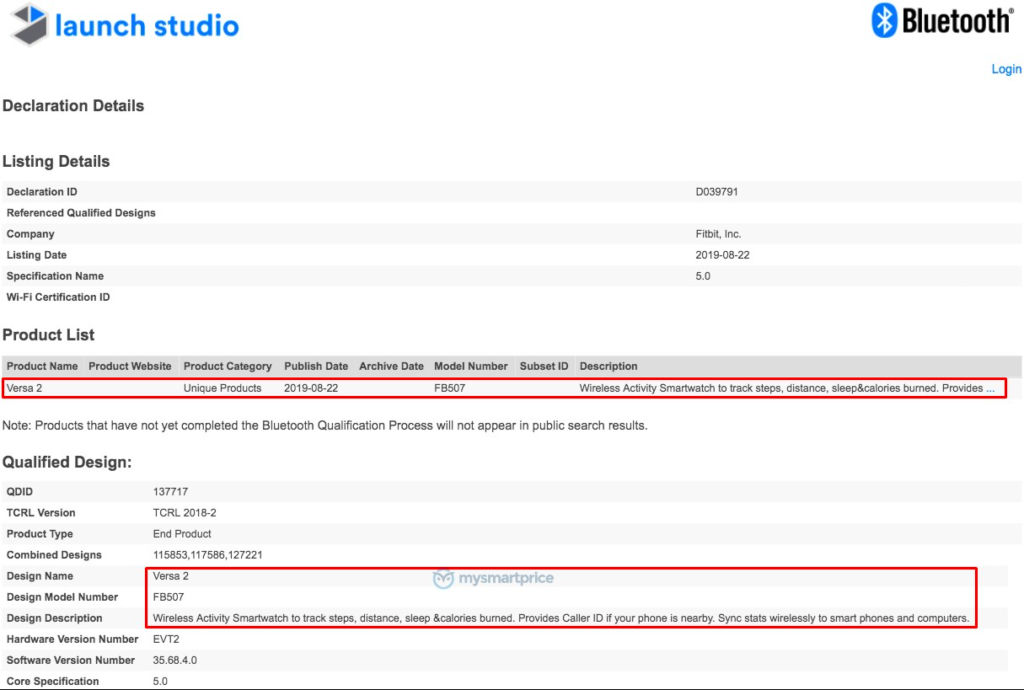 In terms of design, we expect Fitbit to continue with the square form factor seen on the previous models but there has been no details regarding it on the horizon, whatsoever. Moreover, Fitbit hasn't spoken up about the launch of the device yet so we presume it's still going to take some time.