Highlights
Flipkart has launched its new Plus Membership for its customers.
This new loyalty program unlocks a higher reward rate for SuperCoins.
It also provides exclusive perks to Plus Premium Members, that cannot be accessed by regular Plus Users.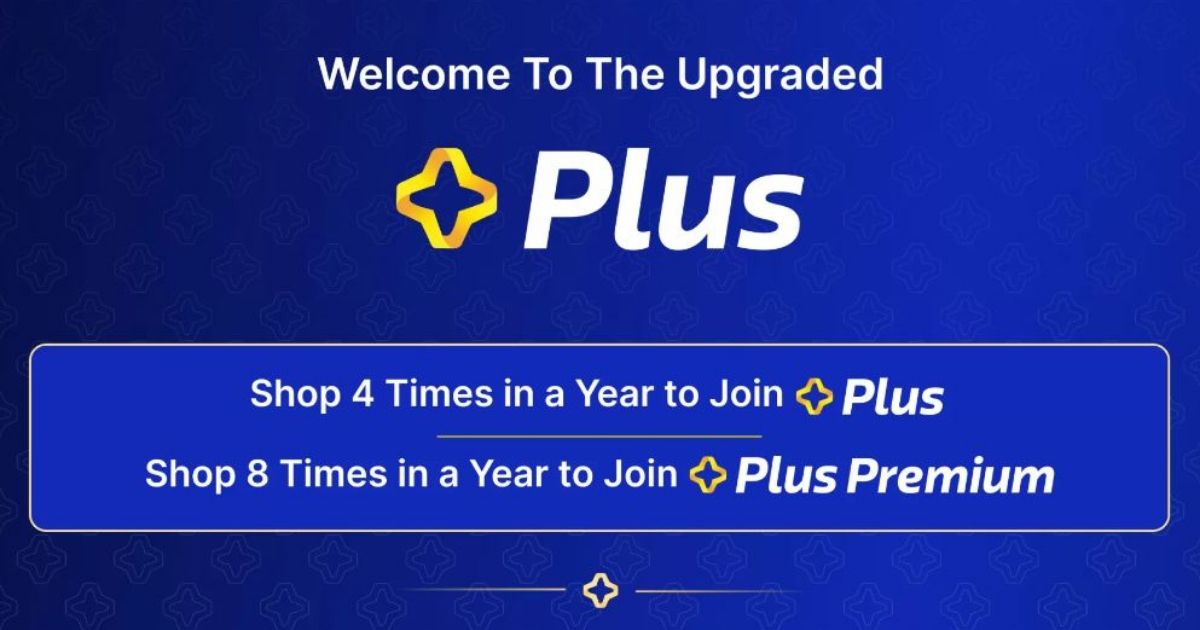 Flipkart has introduced an upgraded tier of its Plus Membership called 'Flipkart Plus Premium'. This new membership unlocks higher limits on SuperCoin earnings, along with some extra benefits over the regular Plus membership. Flipkart is also providing welcome benefits to first-time users of Plus Premium.
Flipkart introduced its Plus Membership in 2018, as a loyalty program for its regular customers. The company says that 40% of total transactions on Flipkart are done by Plus users. This also indicates that Flipkart has a customer retention rate of higher than 40% which is extremely good in the e-commerce industry.
Flipkart Plus Premium Details: Benefits and How to Get It
Just like its previous Plus program, the new Plus Premium Membership eligibility is based on the order history of the user. Customers who have 8 or more transactions on Flipkart in the last 12 months will automatically get enrolled in the Plus Premium Membership, without any additional payment.
Flipkart Plus Premium offers 4% SuperCoins up to 300 on each order. The reward rate has doubled as compared to regular Flipkart Plus. The new membership also offers exclusive daily and hourly deals to its customers, which will not be available to normal Plus users.
The Plus Premium Membership retains early access to sales from the Plus tier. Users with either membership can access any Flipkart sale at least 12 hours prior to the actual sale timing.
Flipkart is also offering 300 SuperCoins as a welcome benefit to first-time users of Flipkart Plus Premium. These SuperCoins can be used to redeem gift vouchers on Flipkart or get discounts on other Flipkart orders. SuperCoins can also be used across other partner brands of Flipkart such as Myntra, Flipkart HealthPlus, Cleartrip, and Shopsy.
Regular Flipkart Plus Is Here to Stay
Flipkart's regular Plus Membership is here to stay, and it not going anywhere. Customers who have at least 4 orders on Flipkart in the last 12 months will automatically get enrolled into Plus Membership. Here, users will get 2% SuperCoins up to 50 on each order.
For a limited time, Flipkart is offering a welcome benefit of 300 SuperCoins to first-time customers of Flipkart Plus. This is the same welcome bonus as Flipkart Plus Premium, and it is possible that Flipart may amend this benefit to keep it distinct from the higher tier membership.
Users can earn SuperCoins on all orders on Flipkart, Myntra, and Flipkart HealthPlus. You can also earn SuperCoins by doing flight bookings and hotel reservations on the Flipkart website. Ever since Walmart acquired Flipkart in 2018, the e-commerce giant has focused on improving its customer loyalty program to retain buyers.
Flipkart Plus and Plus Premium Memberships are a direct competition to Amazon's Prime Membership. However, Amazon Prime offers perks like free deliveries by charging the user for the membership, whereas Flipkart offers SuperCoins as a retention gift and provides the membership for free.
Combined together, Amazon and Flipkart have a market share of 75% in the Indian e-commerce segment.