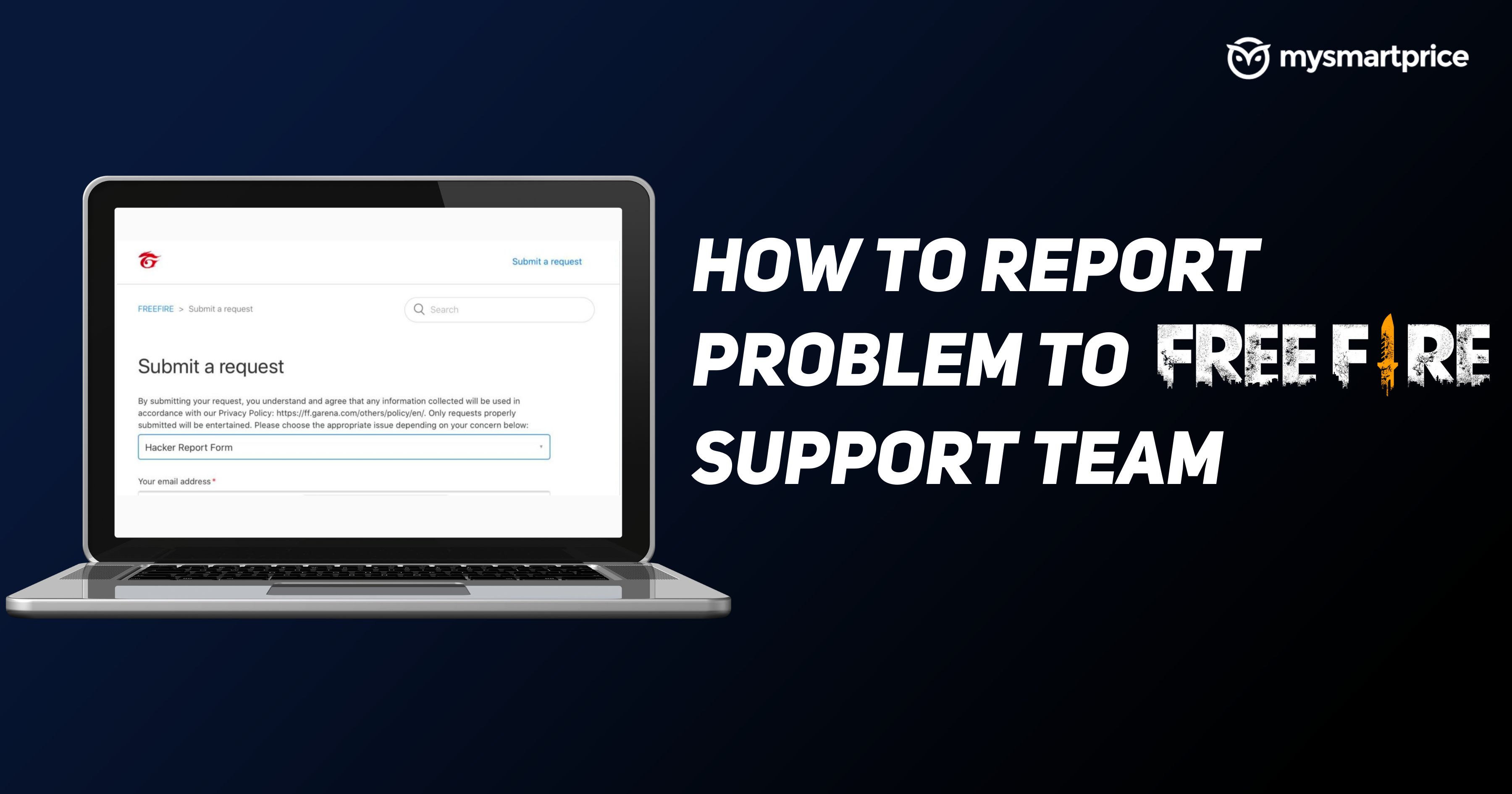 Free Fire Max is currently available for download from Google Play Store and Apple iOS store. The game is an advanced version of Free Fire, which is now removed from both the app stores. Players are having fun playing this game but may sometimes face issues. These issues can be a technical problem, hacker problem, diamond issue, or anything else. But don't worry, Garena has set up a dedicated website for players to report their problems about the Free Fire Max game. This hub is known as the Free Fire Report Centre.
We have listed everything you need to know about the Free Fire Max report centre including all the steps you need to follow to submit a request to Free Fire customer service team. But first, let's know more about the Free Fire report centre and what type of complaints you can raise here.
Also Read: Free Fire Diamond Top Up: How to Get Free Diamonds in Garena Free Fire Game, Best Offers on Top Up, Price
What is Free Fire Max Report Centre?
Free Fire Report Max centre is a dedicated hub for players to report any issues they may face in the game. Players can submit their complaints by following the steps outlined below. Once the Free Fire Max team receives it, they will help the players to resolve their problems. If you face a bad experience in the game and wish to complain about it to the developers, you can do it directly from here. The dedicated customer support team will help you to fix your issues.
Also Read: Best Name for Free Fire: 50 Stylish Design Names for Garena Free Fire, How to Change
What Complaints can be Raised at Free Fire Max Report Centre?
Free Fire Maxallows a limited number of categories on its Report Centre to complain about. Your query will be only responded to by the Free Fire Max customer team if it matches the below categories.
Hacker Report Form –

If you want to complain about a hacker in your game, simply select "Hacker Report" and provide all the details requested in the form. You will also have to submit proof of hack.

Game Concerns – You can submit any event, technician, or abuse issue in the Game Concerns category. Issues such as being unable to claim rewards or access event pages fall into this category.
Negative Diamonds – If your diamonds are less than what it was the previous time, you can report the issue by selecting this option.
Payment & missing items –

If you have purchased an item in Free Fire Max and didn't receive it, the price of item is showing in the wrong currency, or you haven't received the Special Airdrop, you can select this option.
Also Read: Free Fire Redeem Code List: Today's Rewards and Codes, How to Redeem on reward.ff.garena Website
Steps to contact Free Fire Max Report Centre
Follow the steps mentioned below to reach out to the Free Fire Max report centre and report your problem to them in order to get a solution.
Go to

https://zendeskauth.ff.garena.com/

which is the Free Fire Max Customer support website. You will be able to check a few FAQs here.

If your issue is not listed in the FAQ, then login into your Free Fire Max account. The 'Sign In' option will be located in the top right corner.

Once you are logged in, click on the arrow next to your nickname and a drop down menu will appear. Choose to Submit a Request option.
Now, choose the version of your game and your region along with your Free Fire Max UID and nickname.
Describe your issue to the Free Fire Max customer support team and submit it. They will get back to you soon.

You can also check for updates on your issues by searching for your request in the drop down menu.
Sometimes, due to heavy traffic, the Help centre of the Garena Free Fire Max shows a 502 Bad Gateway. In such cases, we suggest you refresh the page until it loads for you.