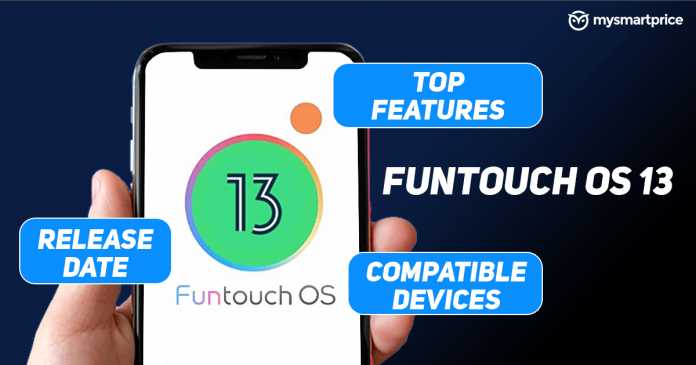 Google released the stable version of Android 13 back in August and ever since then many smartphone manufacturers have been busy baking the latest version of Android with the latest version of their custom skin. We have already seen brands like Realme, OPPO, OnePlus, and more have shared details regarding Realme UI 4, ColorOS 13, and OxygenOS 13 respectively.
Other companies like Xiaomi, Poco, and Vivo are yet to announce details of the next-gen Android version yet. In this article, we will take a look at all the details that are available for the Funtouch OS 13, which will be based on Android 13 and will arrive on Vivo and iQOO smartphones. We will take a look at the expected features, and a list of eligible devices and features. Let's get started with the Funtouch OS 13 release date.
Also Read: Android 13 Update Tracker: Expected Release Date, Top Features, Compatible Devices, and More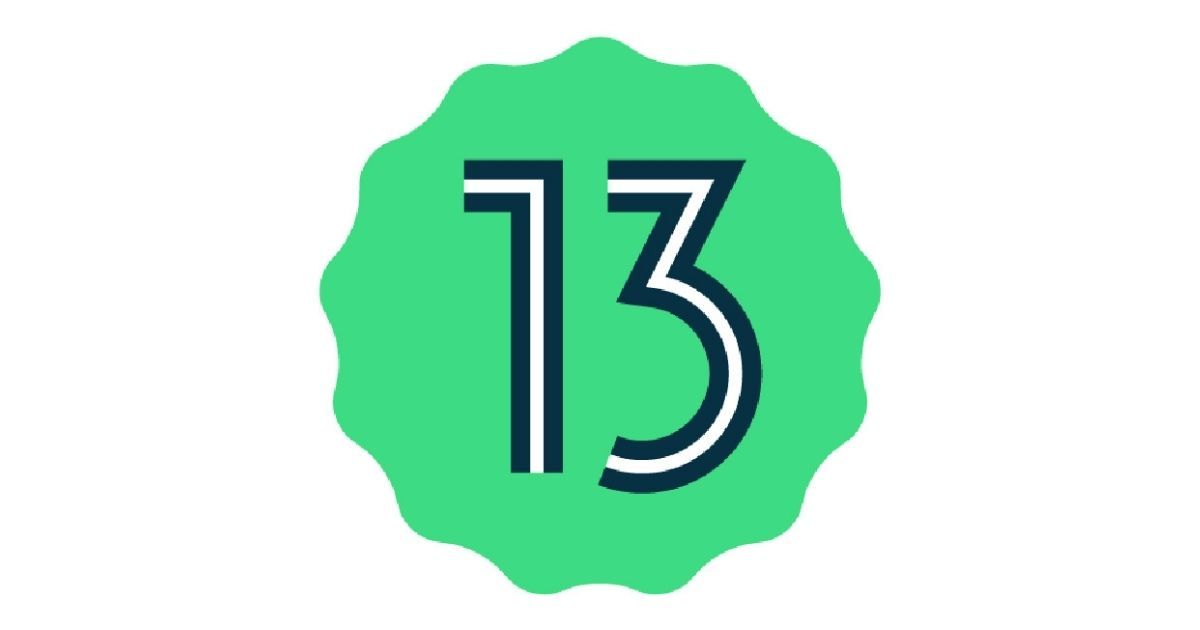 Funtouch OS 13 Update Release Date
The Funtouch OS 13 is yet to be officially revealed as of September 2022. As of today, the company has only pushed out the Android 13 Preview version to two flagship phones 一 Vivo X80 Pro and iQOO 9 Pro. The company is yet to reveal the official launch date for the next iteration of Funtouch OS.
Based on the preview build, we can expect the stable version to start rolling out by the end of October this year and more devices are expected to get the Funtouch OS 13 later this year and early in 2023.
Funtouch OS 13 Top Expected Features
Funtouch OS 13 based on Android 13 was rolled out a few weeks back to a couple of devices and based on that preview build, these are the new features coming up with the Funtouch OS 13.
Updated Theme Engine
More polished than Funtouch OS 12 and has more colour options as well. There are lots of preset options now including dual-tone colours as well. The new UI colours will also be applied to system apps and some UI elements (notification, settings, launcher) 一 adding a bit of uniformity. The theme colour can also be applied to app icons.
New Permission for Notifications
A new Android 13 feature, whenever you install a new app, the app will ask you to send notifications explicitly. Only if you "Allow", you will get the notifications from that particular app will send notification. This way users get more control over which apps can send notifications.
Hide Photos
This is a new feature with the Funtouch OS 13 update for the built-in album app. You can select photos from your collection and then tap on the menu button and then hit the "Hide" option. The hidden photos will be available under the settings options inside the app.
Per-app Language
With this feature, users will be able to use an app in a particular language without affecting the system language of any other app's language. This can come in handy for multilingual users. The settings can be accessed by heading to Settings > Apps > All apps > <select any app> > Language.
Other Features:
New resolution visual (for flagship devices only)
Phone cooling option added inside the iManager app > Utility tools
Air Quality Index (AQI) data in the built-in Weather app
These are the new features that are available on Funtouch OS 13 as of now and going forward, the company is expected to add more Android 13-based features like the new media progress bar, new photo picker, and more.
Also Read: OxygenOS 13 Update Based on Android 13: India Release Date, Top Features, List of Eligible OnePlus Mobile Phones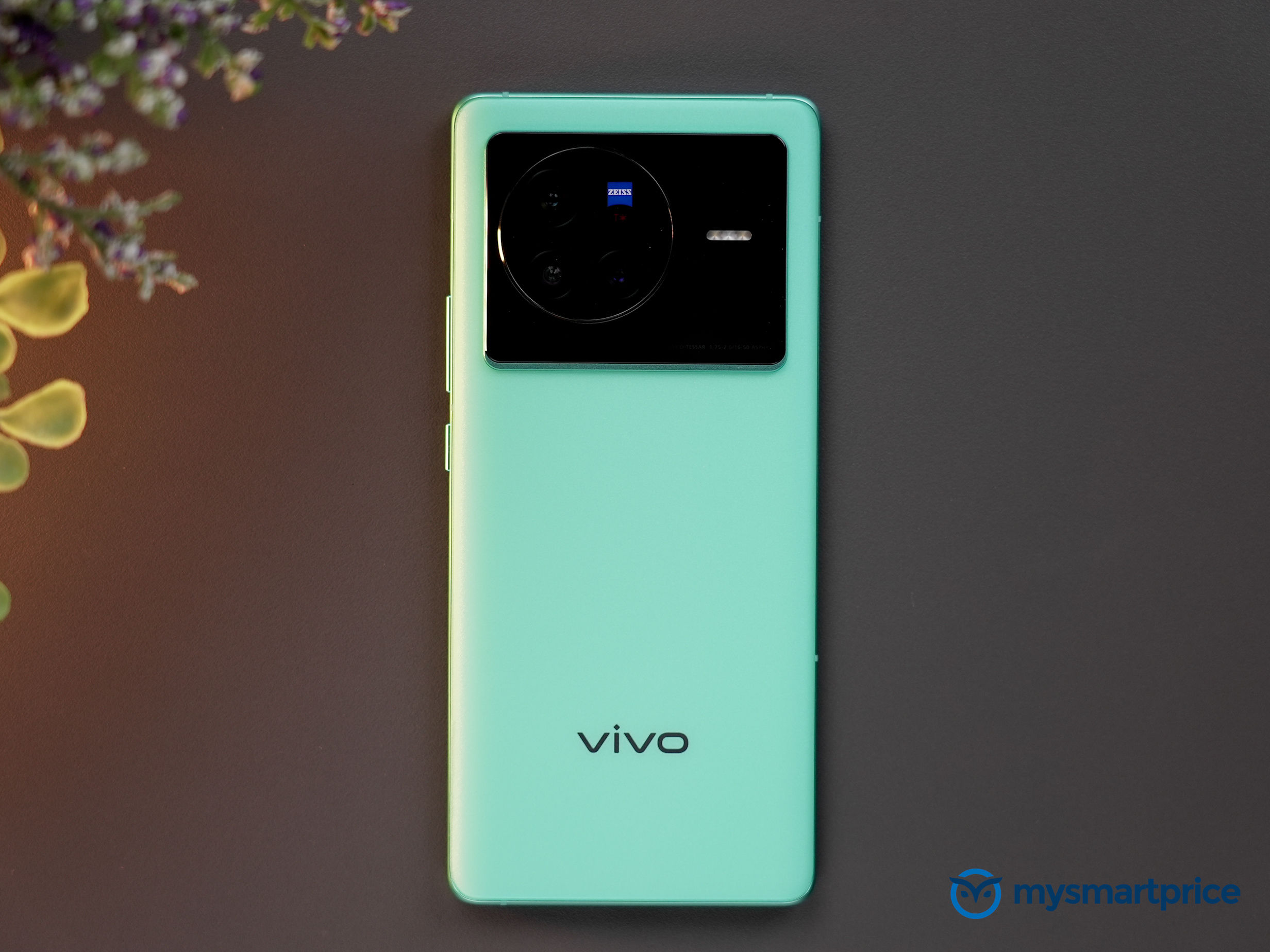 Funtouch OS 13: List of Compatible Vivo and iQOO Mobiles
While the company is expected to officially release the list of devices that are eligible for the Funtouch OS 13 update, we have curated the below list based on the company's promise. The Vivo X series devices will get three years of the software update and the V series devices are expected to get at least two OS updates. For iQOO, since they are a relatively new company, all phones launched in the last couple of years should be eligible for the update.
We will update the list once the company officially confirms the eligible list.
List of Vivo Phones Expected to Get Funtouch OS 13 Update
Vivo X80
Vivo X80 Pro
Vivo X70
Vivo X70 Pro
Vivo X70 Pro+
Vivo X60 Pro+
Vivo X60 Pro
Vivo X60
Vivo V25
Vivo V25 Pro
Vivo V23
Vivo V23 Pro
Vivo V23e
Vivo V21
Vivo V21e
Vivo Y22
Vivo Y35
Vivo T1x
Vivo T1 5G
Vivo T1 Pro 5G
Vivo T1
List of iQOO Phones Expected to Get Funtouch OS 13 Update
iQOO 9 Pro
iQOO 9
iQOO 9T
iQOO 9 SE
iQOO 8
iQOO 8 Pro
iQOO 7
iQOO Neo 6
iQOO Z6 Lite
iQOO Z6 Pro
iQOO Z6
iQOO Z5
Funtouch OS 13: Latest News
On August 24th, following the Android 13 release for Pixel phones, Vivo and iQOO pushed out the Android 13 Preview version to Vivo X80 Pro and iQOO 9 Pro users in India. The stable version for these devices is expected to arrive before the end of 2022. The preview has been rolled out for 500 X80 Pro users and 500 iQOO 9 Pro users.
Also Read: ColorOS 13 Update Tracker: Release Date, Top Features, List of Compatible OPPO Mobiles and Tablets
Thanks for reading till the end of this article. For more such informative and exclusive tech content, like our Facebook page