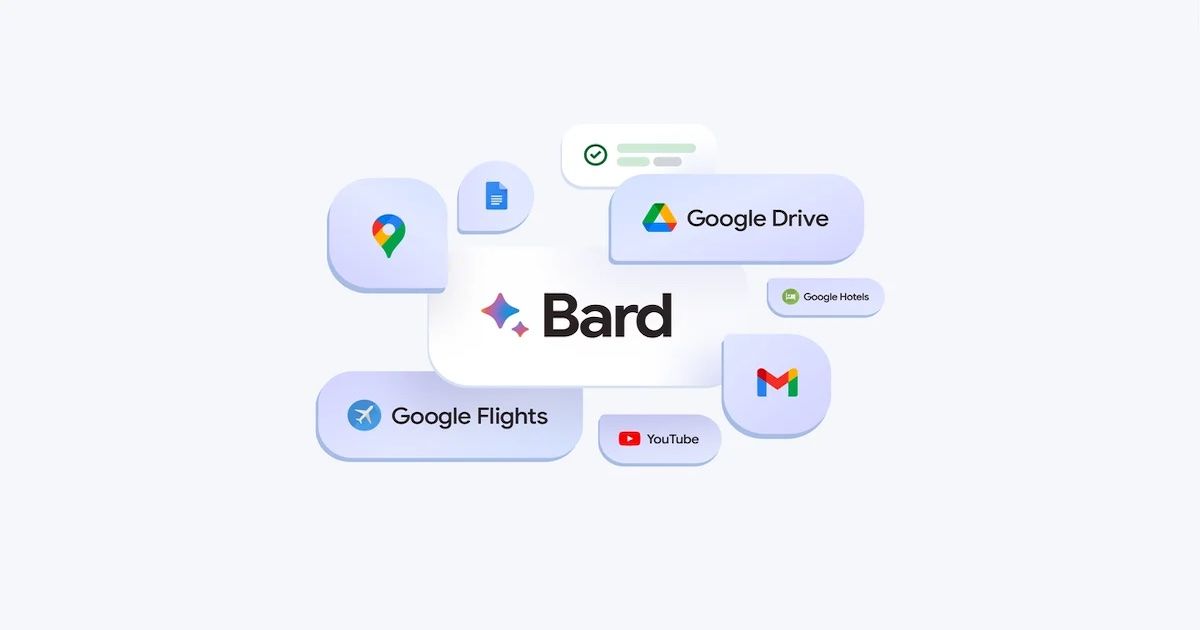 Google's generative AI chatbot, Bard is getting a new bunch of features including the ability to scan the user's Gmail, Drive, and Docs to show relevant information. Google calls the latest feature – Bard Extensions, Bard's most capable model yet. It has been launched to give "more helpful" responses. Apart from Gmail, Docs, and Drive; Bard can also integrate with Google Maps, YouTube, and Google Flights and hotels to give relevant information. In addition, the "Google it" feature has been improved as well, which essentially corroborates Bard's answers on Google search.
Google Bard Extensions Features
Thanks to Bard Extensions, users can now ask the chatbot to browse through their Gmail, Drive, and Docs to find relevant information, for instance, while planning a trip or summarising information relating to a specific topic. In addition, Google Flight and Hotel can be accessed using Bard Extension to look up flight and hotel information in real-time.
Addressing data privacy issues, Director of Product Management at Bard Yury Pinsky said in a blog post that the personal information of users including content from their Gmail, Docs and Drive will not be seen by human reviewers. Pinsky added that the personal information of users will also be not used by Bard to show them ads or train the Bard model. "And of course, you're always in control of your privacy settings when deciding how you want to use these extensions, and you can turn them off at any time," the blog post read.
Google It Updates
Additionally, Google has made changes to Bard's "Google it" button, which now makes it easier to double-check answers given by Bard. Notably, the feature can only be accessed in English as of now. To check for references on the web for a specific response given by Bard, click the "G" icon. Further from the results, users can click on the highlighted phrases to learn more. Finally, sharing and building on those conversations will get easier with the latest update. For example, users can share their Bard chat through a public link with others and they can continue on the same conversation by asking the chatbot additional questions on the topic.
This is the latest in the slew of updates that Google has been adding to Bard. The company recently added support for over 40 languages, including Hindi. Bard was also updated to give better responses. For instance, people can hear Bard's responses, change the tone and style of responses, and more.
Code generation capability was a major update that was announced in April this year. It allows the AI chatbot to generate code, debugging and code explanation, which the company said will help users with programming and software development tasks. Support for 20 programming languages has been added, which includes C++, Go, Java, Javascript, Python and Typescript. Bard can also explain code snippets, which makes it easier for users learning to program to understand codes better.